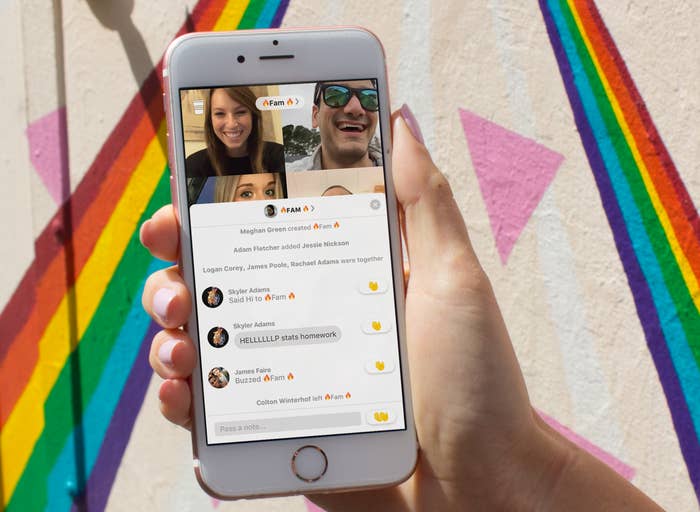 With Facebook reportedly hard at work cloning its group video chat service, Houseparty is playing some offense.
Houseparty, an app which connects people with their friends in spontaneous video chats, is today releasing its first major product update — a new feature that lets users form groups of up to 16 people and call them in organized video chats.
The new feature differs from Houseparty's current dial-in-and-see-who's-there functionality and could appeal to users looking to use the app for more practical purposes, such as study group calls.
Houseparty has 20 million users and an average session time of 51 minutes, the company told BuzzFeed News. Those are solid metrics, but the company needs to bolster its feature set if it's to defend against an impending copycat offering from Facebook, codenamed "Bonfire." With Groups, Houseparty hopes to encourage people to quickly create video-calling groups for everything from sports teams to families. That could help it retain users who might be tempted to switch over to a similar Facebook service should the social network launch one.
"If you already have your group somewhere — if everybody's already there — why would you move?" Houseparty CEO and founder Ben Rubin told BuzzFeed News.
It's a reasonable question. But a look at Snapchat's struggles shows how devastating a Facebook clone can be, even for well-established app with a strong network. A year ago, Snapchat was riding high, heading towards an IPO with a fast-growing user base and a Stories feature that had people creating loads of fun, casual posts. Then, last August, Facebook copied Stories, bringing the cloned product first to Instagram and then to Facebook, WhatsApp, and Messenger as well. Now Instagram Stories alone boasts more users than Snapchat. Meanwhile, shares in the app's parent company, Snap Inc., are trading well below their IPO price.
Even Rubin, as optimistic as he is, concedes the prospect of competing with Facebook is a daunting one. "Nothing is invulnerable," he told BuzzFeed News.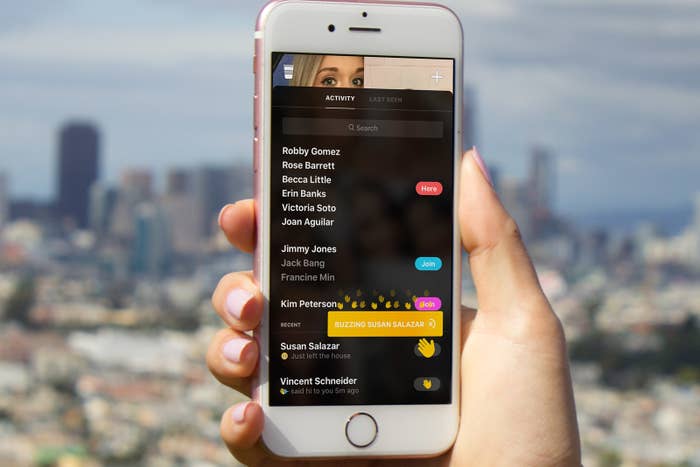 Like Meetup, which is currently under assault from Facebook's Groups product, Houseparty's pitch — "empower people to have more frequent conversations with the people they care about" — very closely aligns with Facebook's new mission, "Give people the power to build community and bring the world closer together." Given that, a Facebook clone of Houseparty seems an inevitability more than anything else.
With the launch of Facebook's Houseparty clone rumored for later this year, Rubin is bracing himself for a fight. But he won't let it become a singular focus. "We'll persevere," he said. "We'll focus on our users; we'll think about our mission and we'll fucking grind it."