Just a few minutes ago, I was playing around with Facebook Messenger and "M," Messenger's new, still-in-test-phase virtual assistant popped up.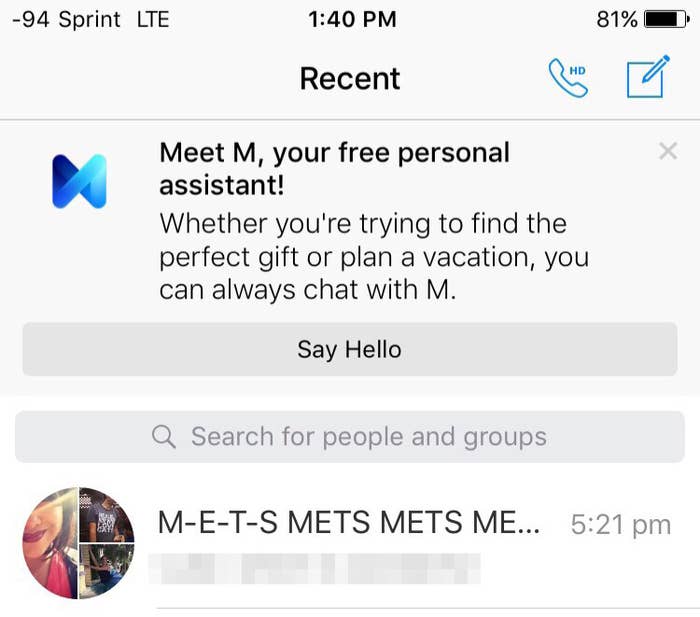 After reading through lengthy terms and conditions, I typed "hello." And then this happened:

OK, time for M to make first contact.
Facebook's VP of messaging products, David Marcus, described M this way in a recent post: "M is a personal digital assistant inside of Messenger that completes tasks and finds information on your behalf."
I was ready. And this is what M said: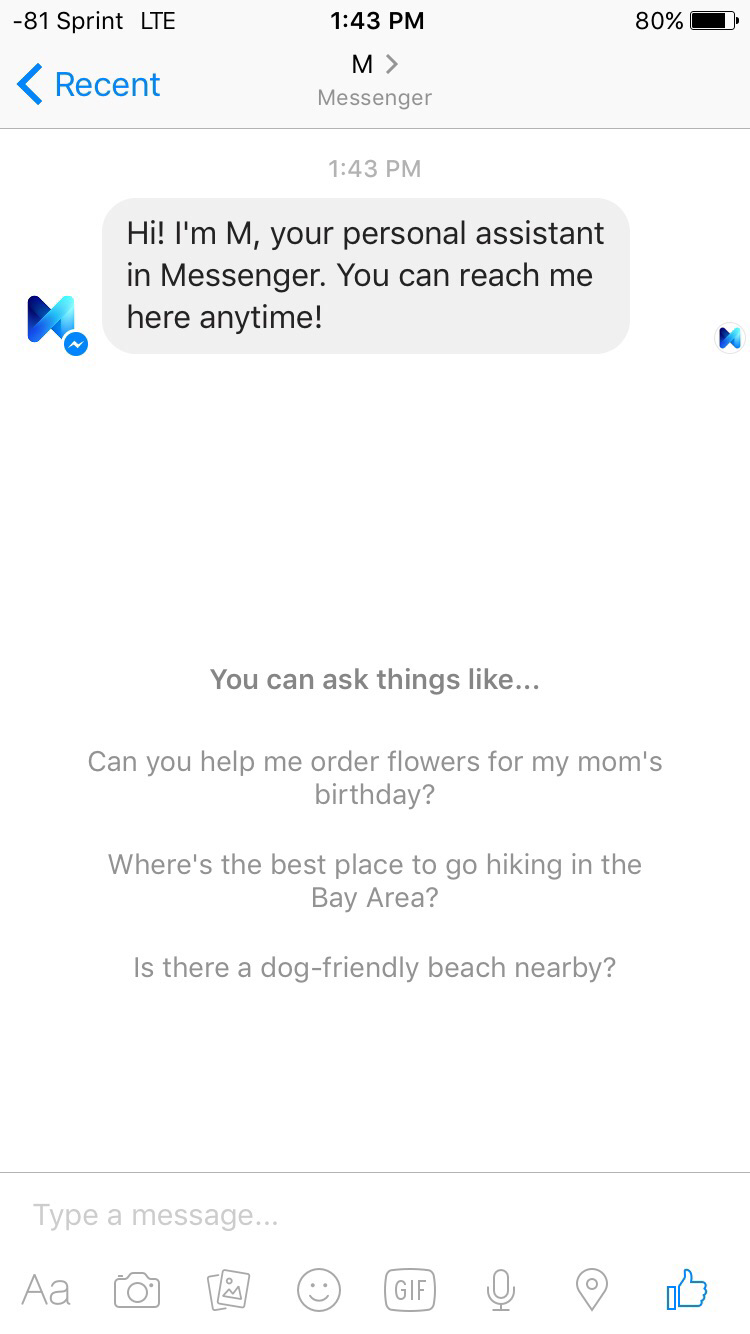 My first move: Test M's Uber-ordering skills.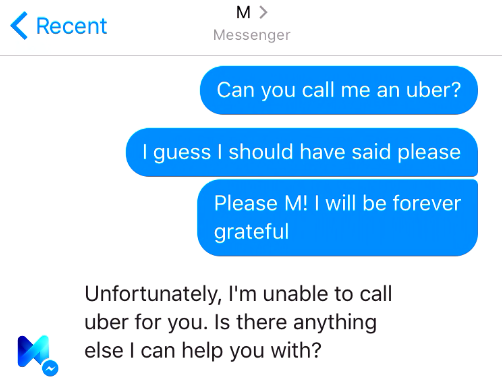 That didn't go well. OK, maybe we should get to know each other better:
Alright, time to give M something more concrete to handle: finding vegetarian food. I asked, but had to wait a number of minutes for an answer.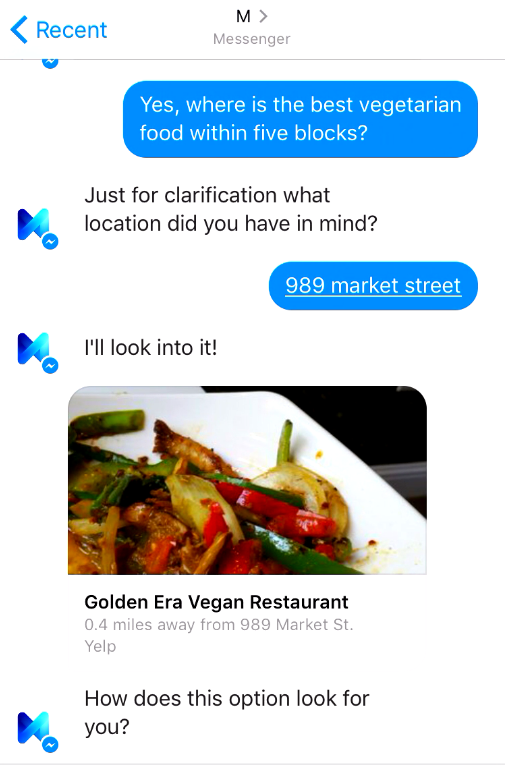 It looked fine, but I wanted to test M's willingness and ability to go cross-platform.
And to summarize information, and to do human tasks like screenshotting.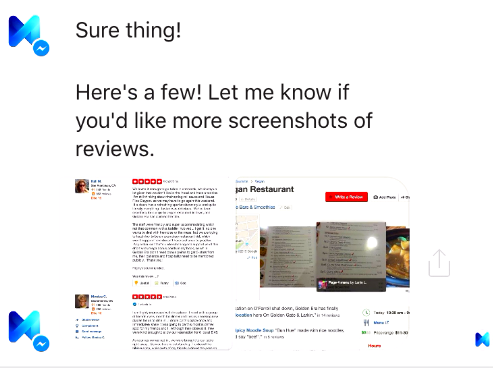 Time to get serious. How about booking a flight?
(I left out some parts of this conversation, such as me giving over my birthday and frequent-flier number. But what you see here is essentially the experience.)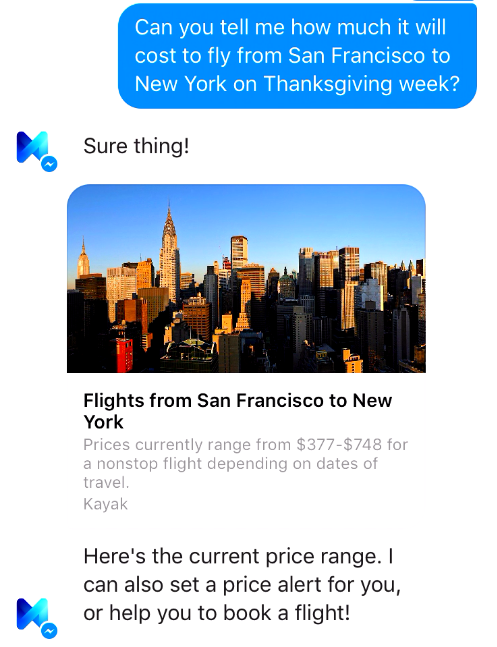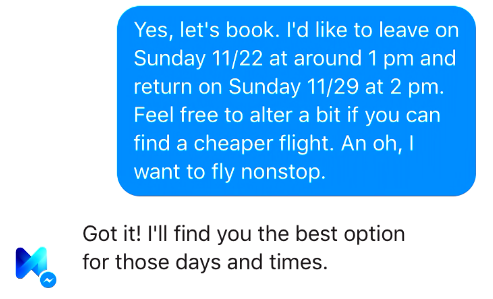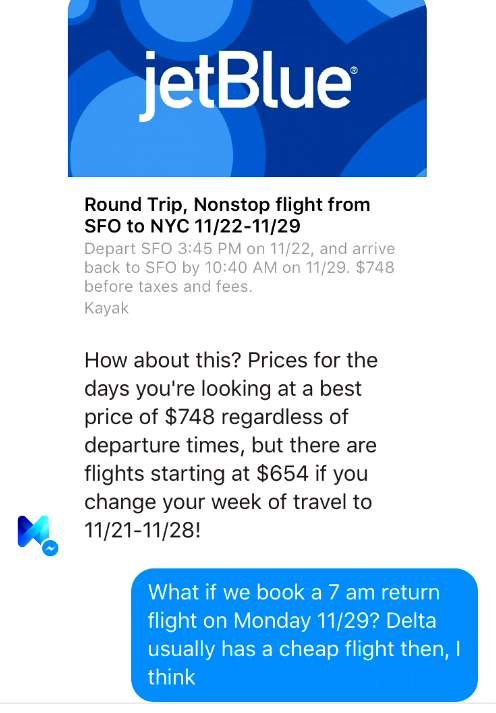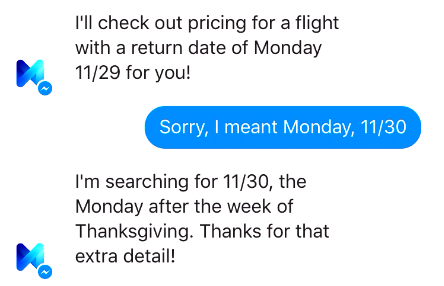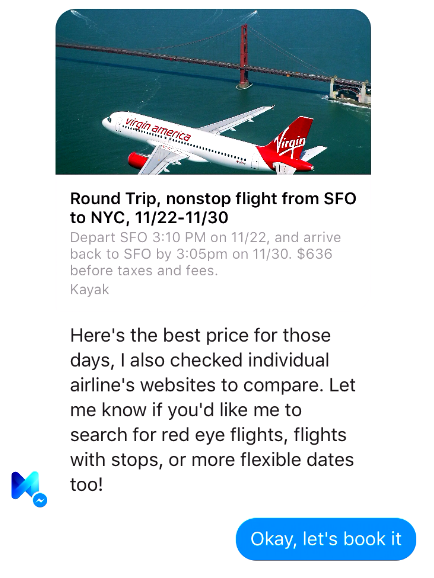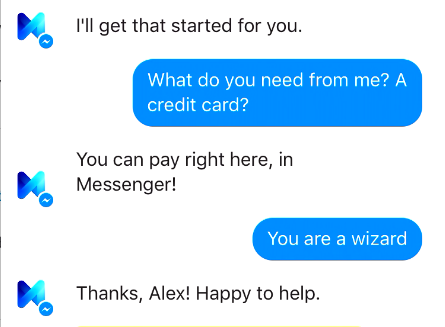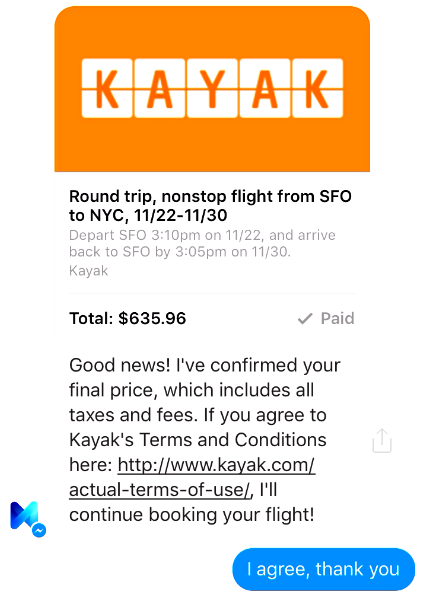 I then clicked "Get" on the Kayak card, and M took me to this checkout page, all within Messenger: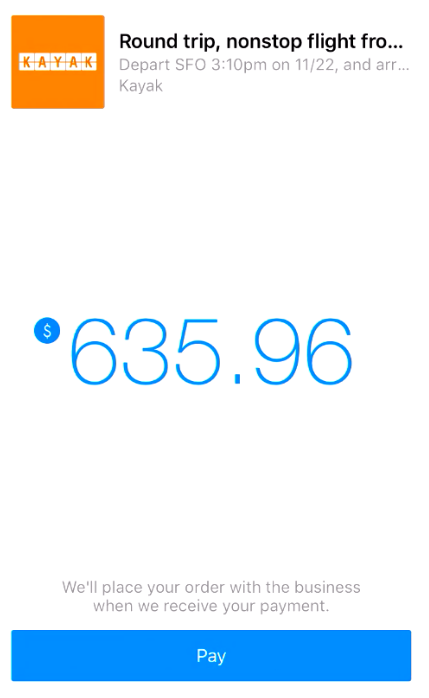 The conversation continued.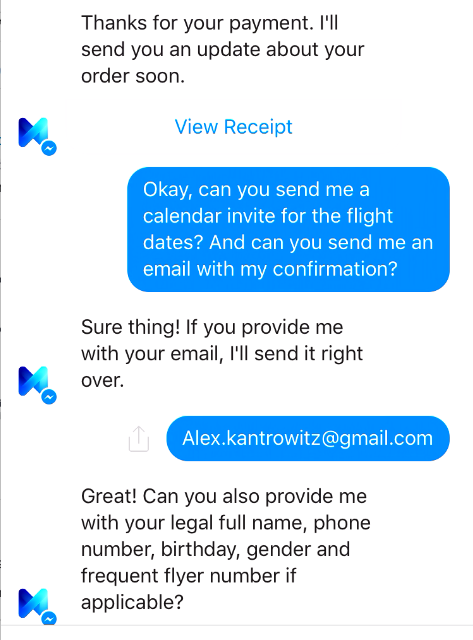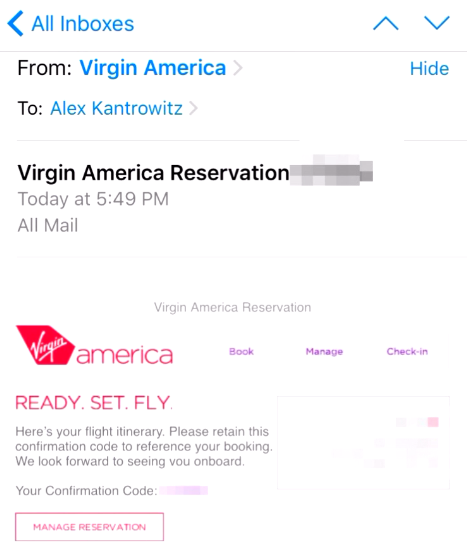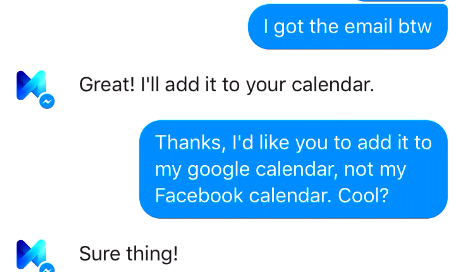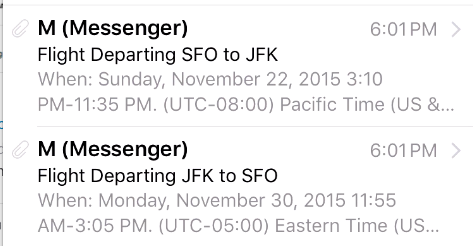 And then there was one last order of business to take care of: