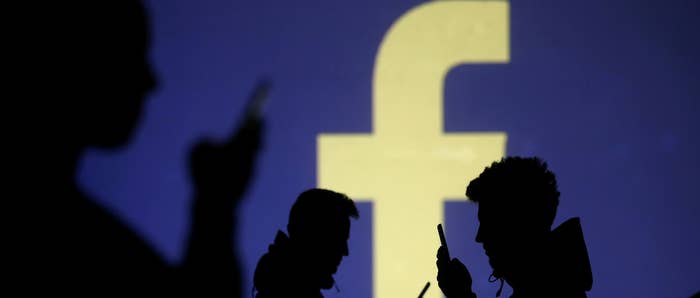 Amid an unprecedented data-privacy crisis, Facebook is considering offering something it's long avoided: a paid, ad-free option. For Facebook, the paid option would add an intriguing new wrinkle, giving users a chance to opt out of advertising that's targeted using their personal information, and it inspires a trio of questions: How much could Facebook charge? How much is its service worth to its users? And how many people would pay for it?

A reasonable answer to the first question is relatively straightforward: The company seems likely to charge around $11 per month to users who want to opt of its ads. The number is easily derived from the company's recent financials. Facebook made $84 per user in the US and Canada last year (its most lucrative market) up from approximately $62 in 2016. If you anticipate the same 35% growth rate in 2018, you can expect Facebook will make $113 per user in the US and Canada this year. Factor in that subscribing users will likely be wealthier than average, and hence more appealing to advertisers, and an $11 monthly charge would appear to pay Facebook back for the ad revenue it would stand to lose. It's a number the company can support with recent financials, it falls close to the $9.99–$11.99 subscription service sweet spot, and it's already picking up some steam.
"You could argue that if 10% of users went for an ad-free model, advertising budgets wouldn't change that much."
Intriguingly, an $11 per month subscription fee could generate even higher than break-even returns for Facebook, given the way the ad market works. Advertisers have found great success in Facebook ad campaigns, and until a compelling alternative to Facebook arises, advertisers aren't likely to adjust their budgets meaningfully even with a non-massive decline in targetable users. "You could argue that if 10% of users went for an ad-free model, advertising budgets wouldn't change that much," Brian Wieser, senior analyst at Pivotal Research Group, told BuzzFeed News.
Unlike a subscription business, where the loss of a customer can be traced to a concrete loss in revenue, a loss of a Facebook user doesn't equal a direct hit because they are not the paying customer, at least for now — the advertisers are. "Any time I ever hear an analyst or investor talking about average revenue per user with an advertising business, it strikes me as — and you can quote me on this — batshit crazy. It's has nothing to do with how advertising works."
If Wieser is right, Facebook could offer an ad-free version for less than $11. But that comes with its own risks. If that ad-free version were priced low enough to become broadly appealing it might hurt Facebook's ad business by making it less useful for advertisers and making smaller competitors more appealing.
"If you had the top 20% of your users paying, the decline in value of your ad business would be much greater than 20%," Ari Paparo, a longtime advertising technology veteran, told BuzzFeed News. "All the best consumers would be ad-free. By definition, they have disposable income… We're talking about taking a whole tranche of desirable consumers and no longer reaching them at all."
Given this, Facebook might consider pricing its paid option higher than breakeven to discourage people from opting out. "Pricing high would be the lowest risk strategy," Paparo said. That's why the $11 per month price works. By pricing the opt-out high, Facebook would be able to roll out the paid option, keep its ad business intact, and make incremental revenue in the process.
And even at $11 per month, Facebook might still be a bargain to some.
Is it worth it?
Three economists, two from MIT and another from the University of Groningen in the Netherlands, polled a representative sample of the US population, offering them money to reject Facebook for a month. They found that it would take a median payment of $40 to $50 to get someone to give up Facebook for one month. Again, that was the median number. MIT researcher Avinash Gannamaneni told BuzzFeed News some study participants refused to give up Facebook for payouts as high as $1,000.
"Facebook is valuable partly because everybody else that you know is on Facebook."
"People value Facebook," said Avi Goldfarb, co-author of Prediction Machines: The Simple Economics of Artificial Intelligence and professor of marketing at the University of Toronto, adding that one main reason for that is a big user base built on a free model. "Facebook is valuable partly because everybody else that you know is on Facebook. If it starts to be behind a paywall, some of those people will choose not to be on Facebook. As a consequence, then Facebook isn't the same value."
For any pay model under consideration, the real question is whether people will pay $11 per month to use Facebook without ads. In a world in which $10.99 grants access to all the movies and series on Netflix, and a $9.99 per month Spotify subscription puts most music pretty much anywhere you want it, $11 for ad-free Facebook seems like a tough sell. "It's possible to experiment with it, but it's highly unlikely that there will be very many people who would pay for it," Wieser said. "That by itself would not cause a change in advertising budgets, not in a meaningful way."
Oops. Something went wrong. Please try again later
Looks like we are having a problem on the server.
Would you pay $11/month for ad-free Facebook?