Facebook: Still Largely Male And More Than 50% White
"There's more work to do."
Facebook released its annual diversity numbers today, and they're not all that different from those of a year ago. The company is still largely male and white — particularly in its leadership.
In May of 2013, Facebook was 69% male and 57% white. As of June 2014, it is 68% male and 55% white. "While we have achieved positive movement over the last year, it's clear to all of us that we still aren't where we want to be," said Facebook Global Director of Diversity Maxine Williams in a blog post. "There's more work to do."
At Facebook's annual shareholder meeting earlier this month, Reverend Jesse Jackson pushed the company to improve diversity within its ranks. "Facebook is a young company, but not too young to step up and lead this new era," he said. "Despite your best efforts, the representation of African-Americans and Latinos remains basically static," he added, addressing the tech industry as a whole.
"We know we have a long way to go," Facebook COO Sheryl Sandberg told him at the time.
Facebook declined a request for interview.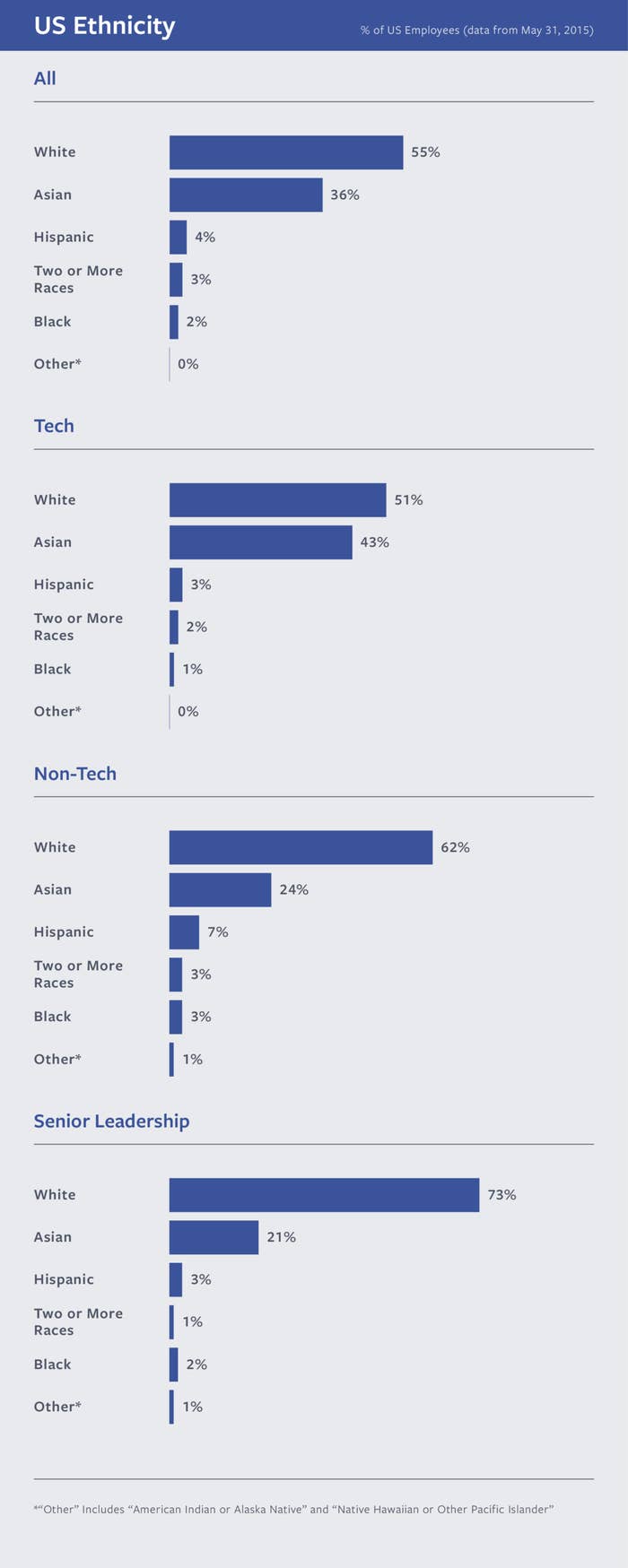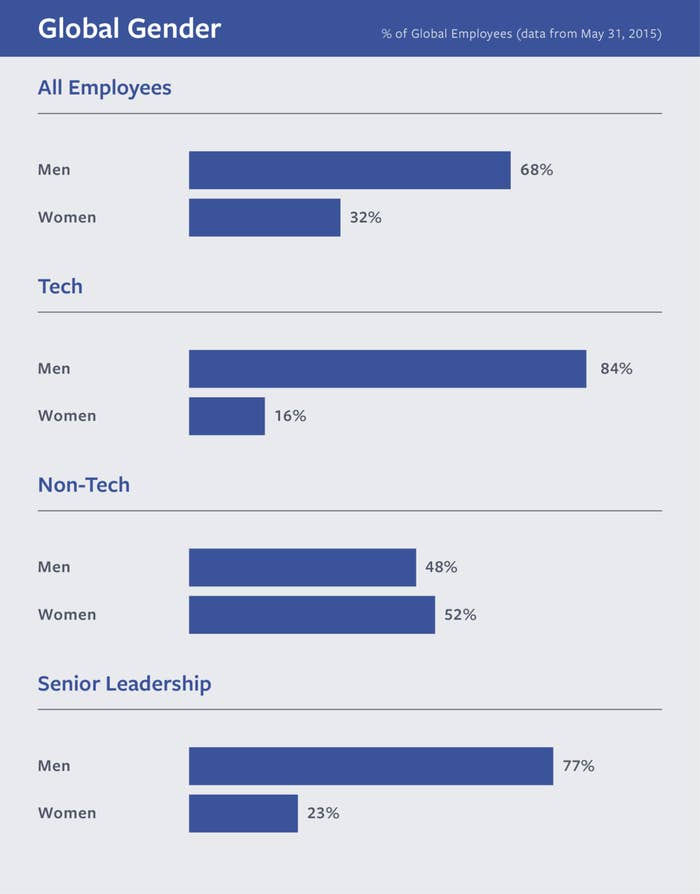 Here are the top-line stats from last year.