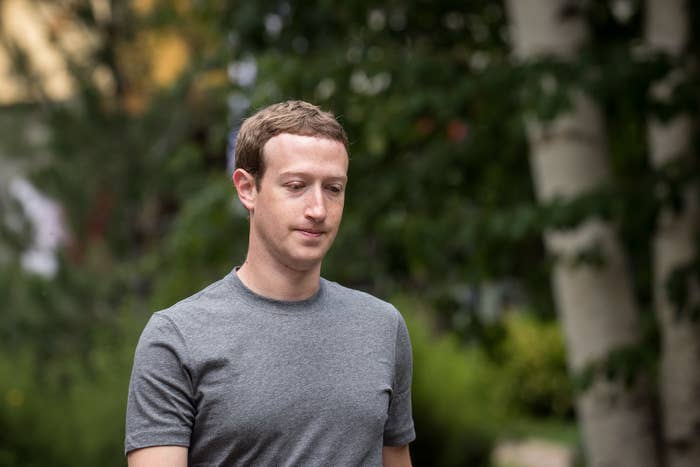 A day after Mark Zuckerberg's widely-criticized response to Russian use of Facebook to influence the 2016 US election, the Facebook founder and CEO was dealt yet another setback.
Facebook will halt the creation of "C Class" shares following a lawsuit, scrapping a plan to create a new class of non-voting shares intended to allow Zuckerberg to maintain control of Facebook while giving away his wealth via the Chan Zuckerberg Initiative.
"This is an unconditional surrender," shareholder attorney Stuart Grant of Grant & Eisenhofer told BuzzFeed News. "I do think the message is loud and clear: you can't just run over the stockholders."
Facebook's decision to scrap the creation of the new non-voting shares comes as Zuckerberg and Facebook are increasingly scrutinized by Congress. Yesterday, Zuckerberg announced Facebook would turn over approximately 3,000 Russia-bought ads to federal lawmakers.
"Over the past year and a half, Facebook's business has performed well and the value of our stock has grown to the point that I can fully fund our philanthropy and retain voting control of Facebook for 20 years or more," Zuckerberg said in a Facebook post. "As a result, I've asked our board to withdraw the proposal to reclassify our stock -- and the board has agreed."

The creation of C Class shares would have entailed a three for one stock split, where one of the three had voting power and the others did not. Zuckerberg could then sell his shares without voting power and maintain control of the company.

A majority of Facebook shareholders approved the plan to create a new class of stock back in June 2016, but some objected and sued the company over the plan. The suing shareholders claimed that splitting the stock into three would have made the shares less valuable, and demanded the court halt their creation. It never got that far.

Facebook's decision will prevent Zuckerberg from taking the stand, as he was expected to this upcoming Tuesday.

A spokesperson for Grant & Eisenhofer, the law firm representing the shareholders in the suit, told BuzzFeed News, "in an impressive win for Facebook shareholders, the social networking giant has announced it is dropping plans to issue a new class of stock that would have allowed CEO Mark Zuckerberg to retain voting control of the company's shares even as he sold down his own stake as part of a pledge to give away most of his wealth during his lifetime."