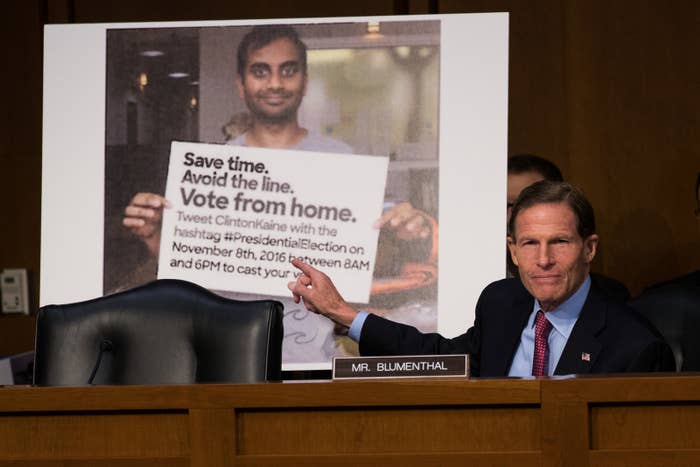 Facebook now says a Kremlin-linked chaos campaign aimed at the US reached 146 million Americans. That's an update from the 126 million number the company provided earlier this week.

The campaign, operated by the St. Petersburg–based Internet Research Agency, a troll farm with ties to the Russian government, aimed to influence the 2016 US presidential campaign and sow discord in its aftermath.
The updated figures now include ads posted on Instagram, which reached 20 million people, Facebook General Counsel Colin Stretch told the Senate Intelligence Committee in a public hearing on Wednesday, adding that "the data on Instagram is not as complete."

Representatives from Facebook, Google, and Twitter are participating in a series of open hearings in Washington this week about the reach and effectiveness of the Russian-linked campaign and the companies' ability to prevent similar campaigns in the future.
Facebook has revised its number of users reached by the Internet Research Agency's $100,000 ad spend multiple times, starting with zero, then increasing it to 10 million, then 126 million, and the current estimate of 146 million people.