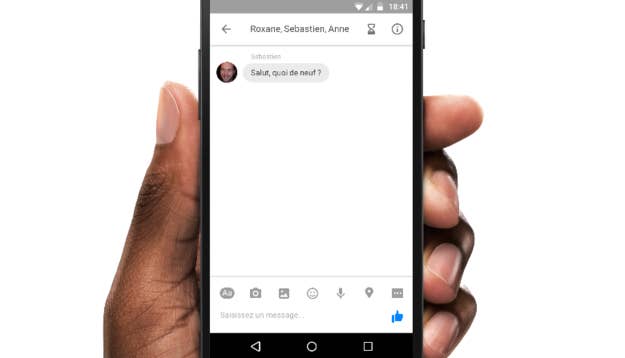 Facebook is testing a disappearing message option within its Messenger app in France, giving users the option to have their messages self-destruct one hour after sending them.
The feature will bring ephemeral messaging to Facebook Messenger for the first time, taking a shot at Snapchat, the company's biggest messaging competitor.

"We're excited to announce the latest in an engaging line of optional product features geared towards making Messenger the best way to communicate with the people that matter most," wrote a Facebook spokesperson in a statement. "Starting today, we're conducting a small test in France of a feature that allows people to send messages that disappear an hour after they're sent. Disappearing messages gives people another fun option to choose from when they communicate on Messenger. We look forward to hearing people's feedback as they give it a try."
To turn on disappearing messages within the app, Messenger users in France will tap an hourglass icon Facebook is including in the app. Another tap on the hourglass will turn the feature off.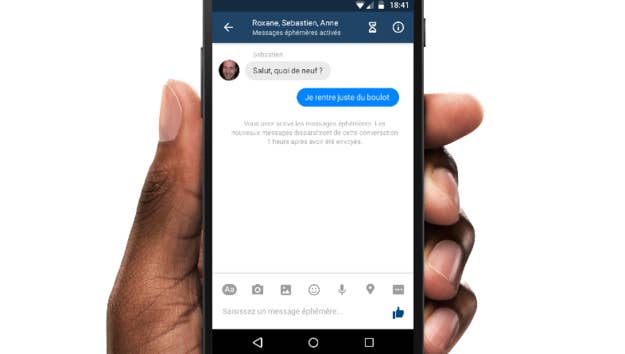 Here's what Messenger looks like once a message disappears: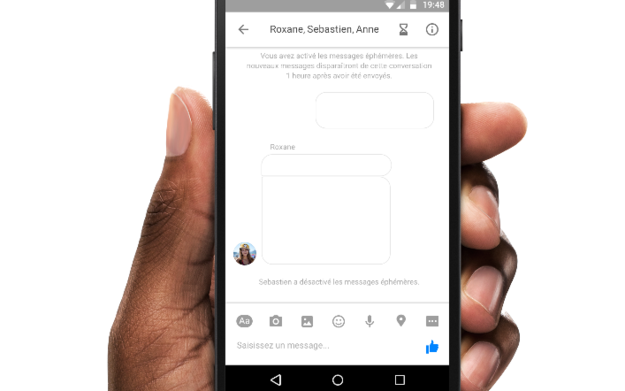 Though the test is limited to France today, Facebook says it may roll it out further in time.