Today, Facebook is bringing live video sharing to Messenger via a new feature called "Instant Video."
Open Messenger in iOS or Android, start a conversation with a friend and the app will offer you the option of adding live video to your chat.
Tapping the camera button in the app's upper right corner will instantly share your video stream; There's no need for your contact to accept.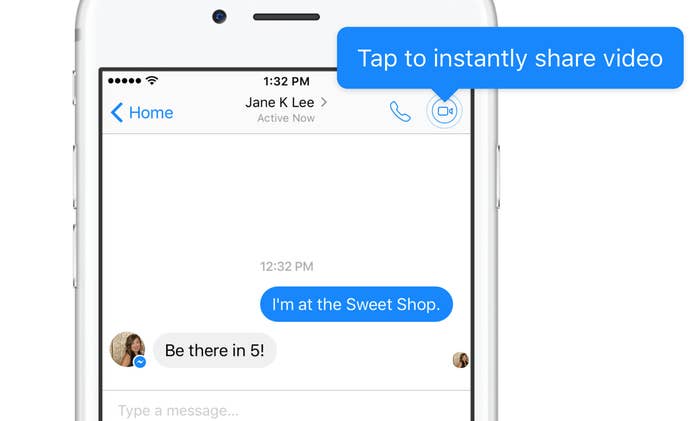 The video starts without sound, but you can turn it on if you want.
And you can continue chatting via text while the video is live.
You can also turn your Messenger Instant Video into a full blown video call. The person on the receiving end simply needs to hit the green video camera button.
Facebook isn't the first company to debut this sort of live video sharing concept. It exists in other apps already, including Google's Duo and Snapchat.
Here's what it looks like in Google Duo.
With Messenger growing faster than Facebook itself, the company is putting a lot of effort into improving it and growing its user base. Indeed, in June, the app — which is the second most popular iOS app of all time, after Facebook — hit 1 billion monthly active users. As Messenger head David Marcus told BuzzFeed News earlier this summer, "We want everyone to be able to use Messenger, not only Facebook users."