Facebook Makes Its Case To Become Online Home For Small Businesses
The "web" as a secondary option in the age of fast mobile connectivity.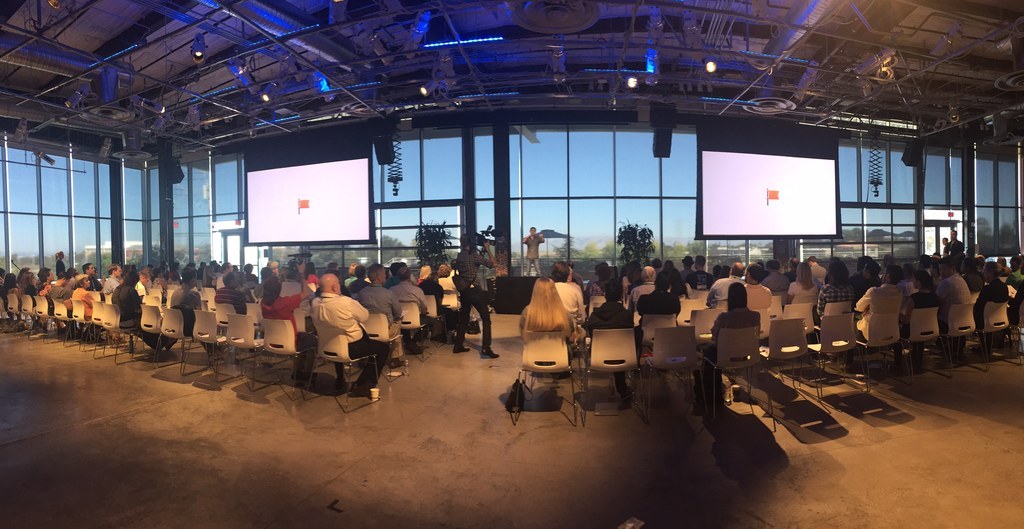 The internet is a weird place these days.
Not long ago, the word "internet" meant "web," or a collection of interlinked websites you visited from a desktop computer. But as connectivity on phones improved, people increasingly started using mobile devices to go online, to the point where now more internet time is spent on mobile devices than on desktop.
This dynamic places a lot of power in the hands of those who command attention on mobile devices. And, unlike on desktop, there's actually a very small number who do, since the mobile internet is primarily experienced through apps, and 80% of all time in apps is spent within the top five apps, according to Forrester.
Facebook, unsurprisingly, is one of those apps. And the company hasn't been shy about using its position to convince companies to use it as a main channel to reach their customers. A number of publishers, for instance, have agreed to host their content within Facebook's app (via its Instant Articles product) and commerce businesses are starting to sell their products directly through it (via shops on Facebook pages).
Now Facebook is furthering the case for small businesses to build their online presences within it. While the company won't say it wants every small business to use Facebook as its primary online home, it's tweaking pages to entice as many as possible to do so.
Today, Facebook officially introduced a Shop section for Pages, which allows businesses to showcase, and sometimes sell, products directly on Facebook. It also said it will begin allowing business to list their services -- different haircuts or nail treatments, for instance -- and it is moving its call-to-action buttons (which can say "call now" or "contact us," for example) into much more prominent positions.
"The tweaks we're making will basically let you use your Facebook page as your mobile presence," Facebook Product Manager Michael Sharon told BuzzFeed News in an interview. "It's not just mobile, it's also web."
Though Sharon didn't say every small business should ditch its website for Facebook, he made the case why many might want to. "It's completely free," he said. "You're not going to pay anybody anything. You don't have to pay web hosting fees, you don't have to buy a domain, you don't have to do any of that. You just get it set up, and you go."
And you don't have to languish on the open web hoping someone might type your website address into a browser -- the reason why the notion of foregoing a website for Facebook is getting any consideration at all.
The movement of small businesses to Facebook may seem, well, small. But the revenue potential is big. There are 45 million active businesses on Facebook at the moment, and each of those businesses is a solid candidate to buy ads.
And then there's search. The more time local businesses put into Facebook, the more effective searches for places to eat or shop within Facebook's main search bar can be.
Asked if one day people will be able search for "barbers in my neighborhood" via Facebook's main search bar, Sharon said, "I think that would be fantastic." It's a scenario that might make the folks at Facebook happy, but one that can't be fun at all for the people at Google, who run the world's largest online advertising business.