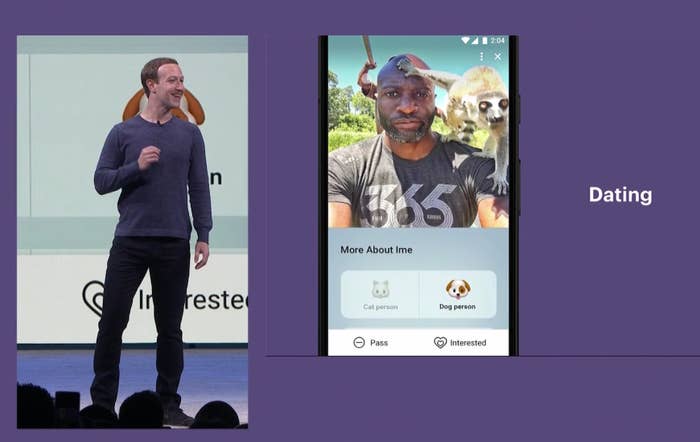 Facebook will soon include a dating feature in its service, Facebook CEO Mark Zuckerberg announced at the company's F8 developer conference in San Jose Tuesday.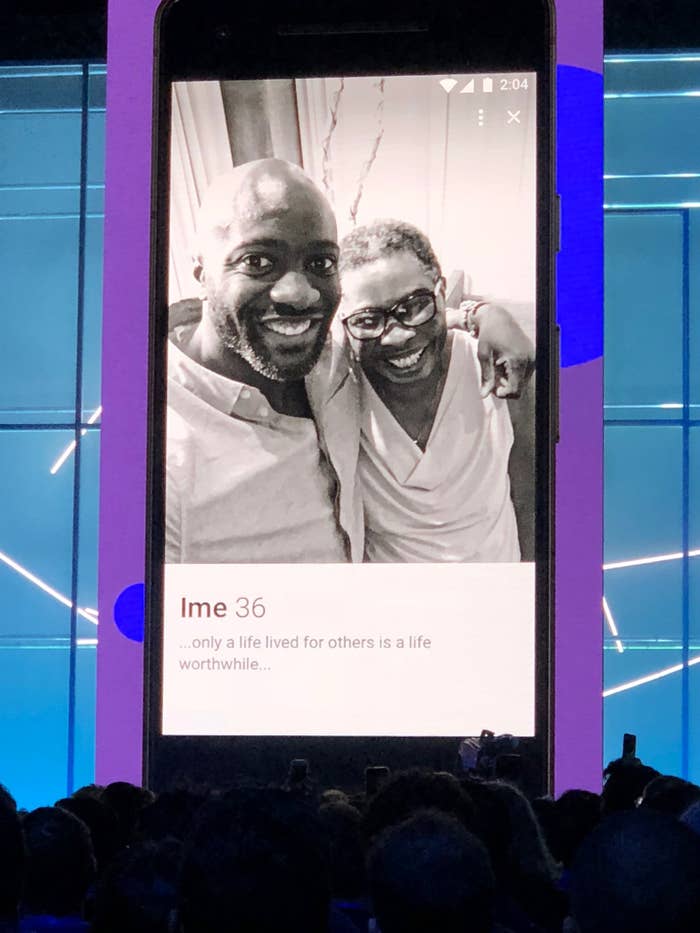 The service will throw Facebook into a sphere it's long been adjacent to but never entered. The social network already has online dating's critical ingredient, a robust graph of people's connection, and services like Tinder, Bumble, and Hinge have been built on top of it. Now, it's getting into the dating game itself.
"There are 200 million people on Facebook who list themselves as single, so clearly there's something to do here," Zuckerberg said. "Today, we are announcing a new set of features coming soon, around dating."
The feature will be opt-in, and will not match users with people they're already friends with. Users can meet other single Facebook users interested in similar events and groups by unlocking their dating profile (built inside Facebook) to make it discoverable to others interested in the same events and groups. To start a conversation, you can pick a picture from a profile of the person you like and comment on it in a dedicated experience. That gets the conversation going. Friends will not be able to see each others' dating profiles, Zuckerberg said.
Zuckerberg took a shot at his new competitors. "This is going to be for building real long-term relationships, not just hookups," he said.
Immediately after the announcement, stock for Match Group, which owns Tinder, OkCupid, and several other dating services, dropped by more than 15%.