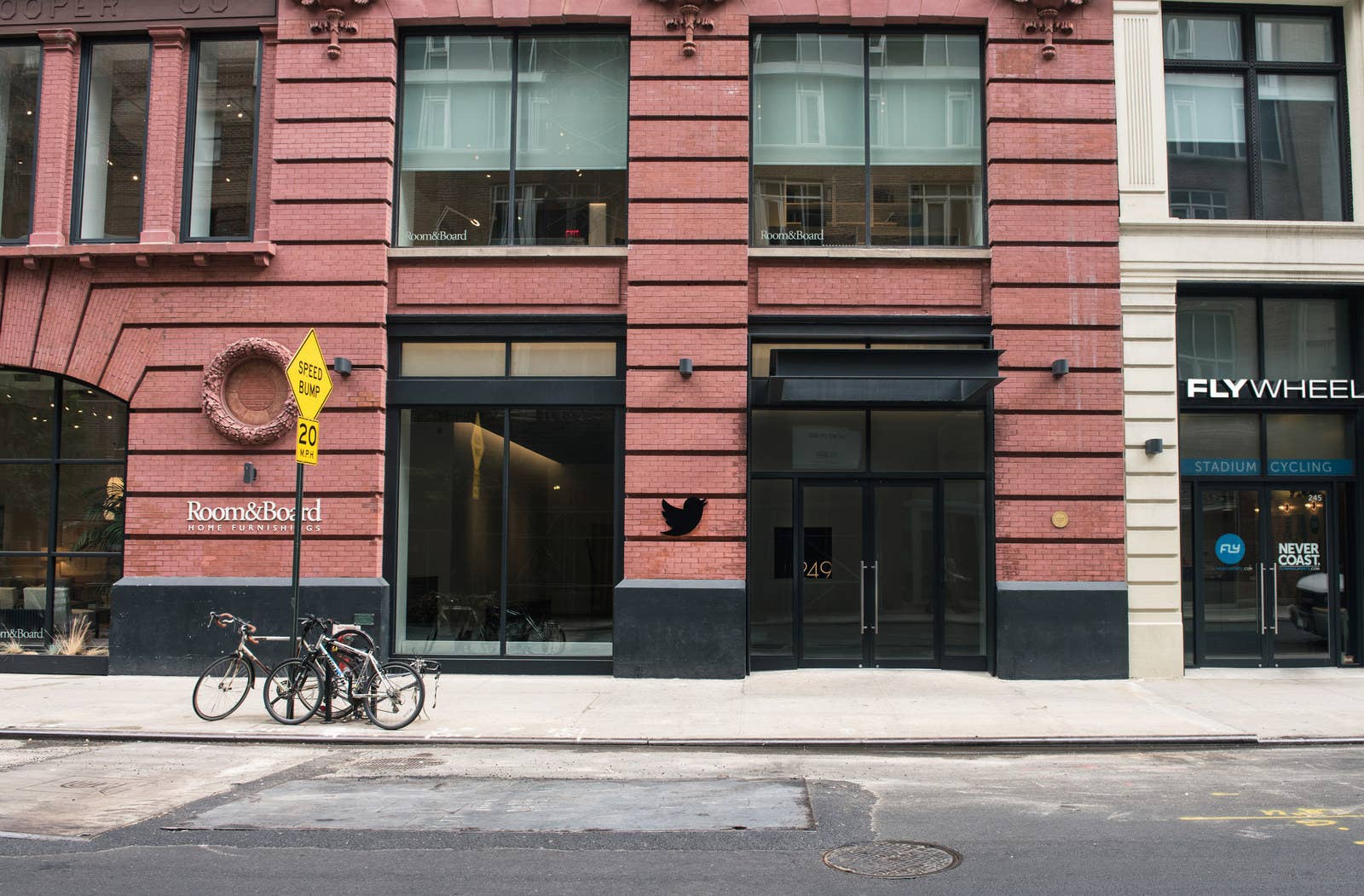 Earlier this year, Twitter's New York City operation completed a move into a brand new office at 245 West 17th St. in the city's Chelsea district. The move brought together four disparate offices -- located in New York's Midtown, Union Square, SoHo and NoMad neighborhoods -- into a single, 12-floor headquarters.
After San Francisco, New York is Twitter's second largest office, so the new NYC HQ will likely be a critical home for Twitter's business for years to come. It's already home to the team building one of Twitter's most important forthcoming products: Project Lightning.
Moreover, the New York office is a way to keep the company grounded. Having a big domestic operation outside of San Francisco's tech hothouse helps the company in several ways, but is especially valuable culturally and when it comes to recruiting. It's easier to meet people who don't work in tech in New York, and, conversely, it's easier to hire people who do work in tech there. It's also not a bad city to be in when you're in the media business.
On Monday, Twitter invited BuzzFeed News into the office, the first time it had shown it to the public. Here's what we saw.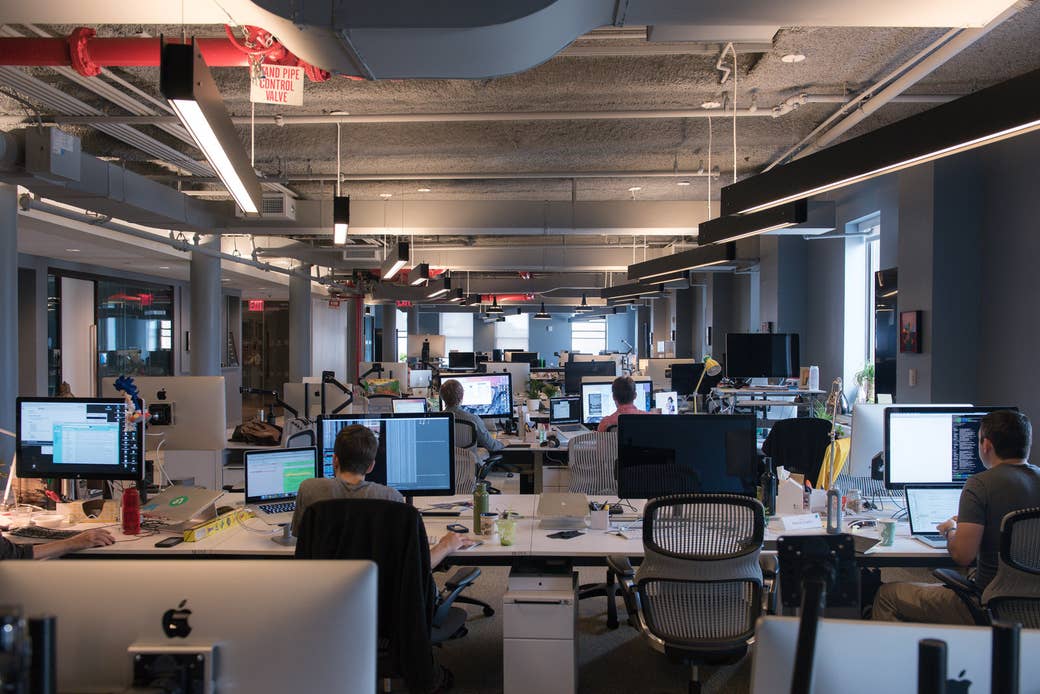 Twitter (naturally) works in an open-plan setup. There are no cubicles and managers sit together with their reports at long desks. Every other week, the office comes together for a "Local Tea Time" an all-hands bringing the entire building together to share thoughts.
Now that the office is up and running, celebrities visit regularly. Last week, Donald Trump stopped by. On Monday, Tom Hanks and Steven Spielberg paid a visit. The celebs often speak with Twitter's employees in open sessions, helping foster a sense of community more common in smaller companies. BuzzFeed News watched Hanks and Spielberg, for instance, lead the crowd in a chorus of "Happy Birthday" after a Twitter employee asked the two to send their wishes to her mother, a big fan.

More than 80 engineers work in the office, led by Vijay Pandurangan, a Director of Engineering. In an interview, Pandurangan discussed the projects the New York team is working on, including Project Lightning, some machine learning efforts, and the company's location-focused projects. The location part was especially intriguing.
New York is a cramped, highly-populated city with lots of buildings, so it's a great place to work on location functionality since the margin of error is very small. Pandurangan offered one scenario of a possible location-focused project the New York team might work on: "One of the things that could be cool is, for instance, [if] there's an earthquake in San Francisco and I open Twitter, wouldn't it be cool if it were pushed to the phone that, 'Oh, there's an earthquake near you.'" Twitter has no specific plans to build this exact product, Pandurangan said, but the example shows the type of work his team is thinking about.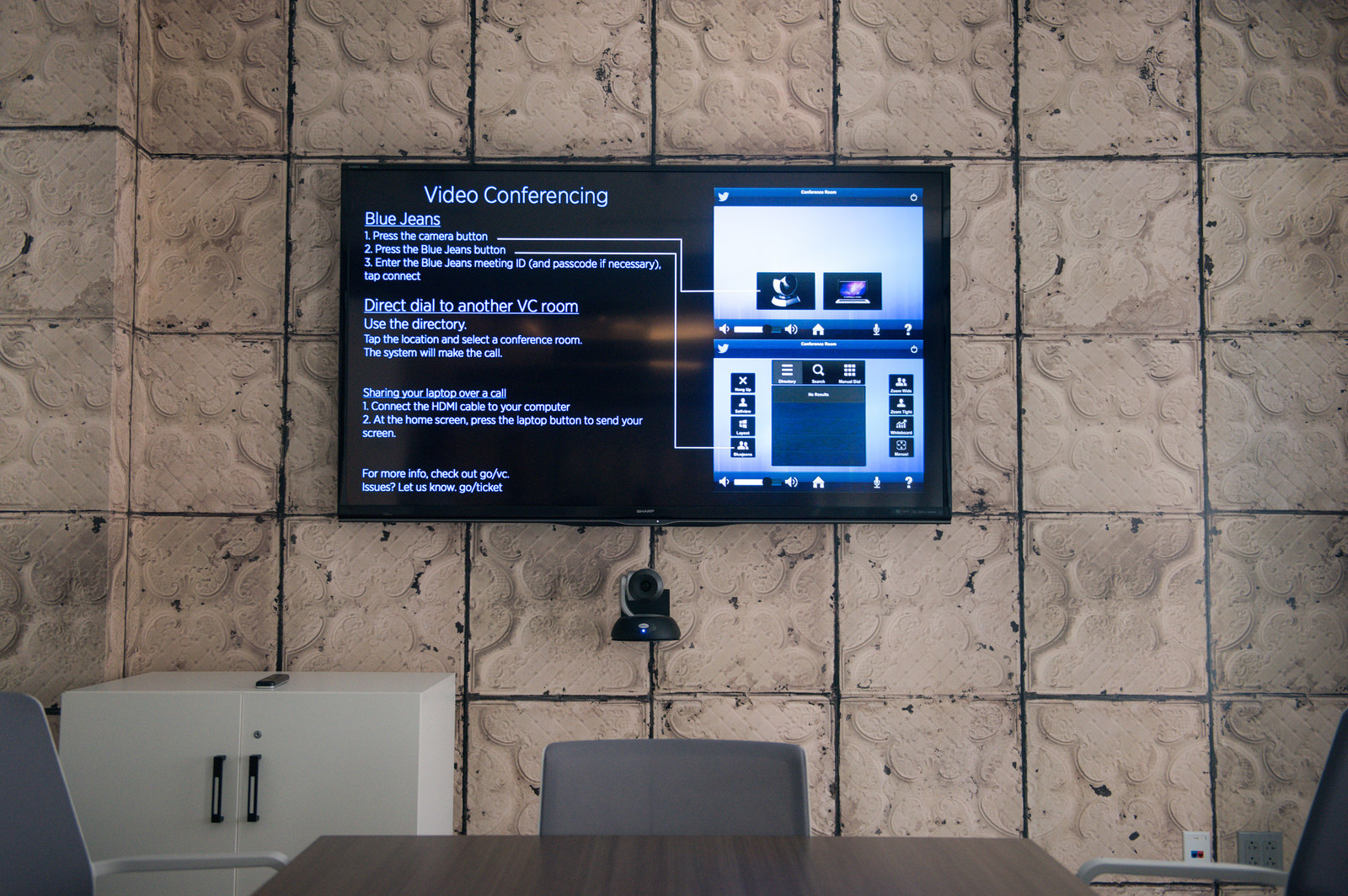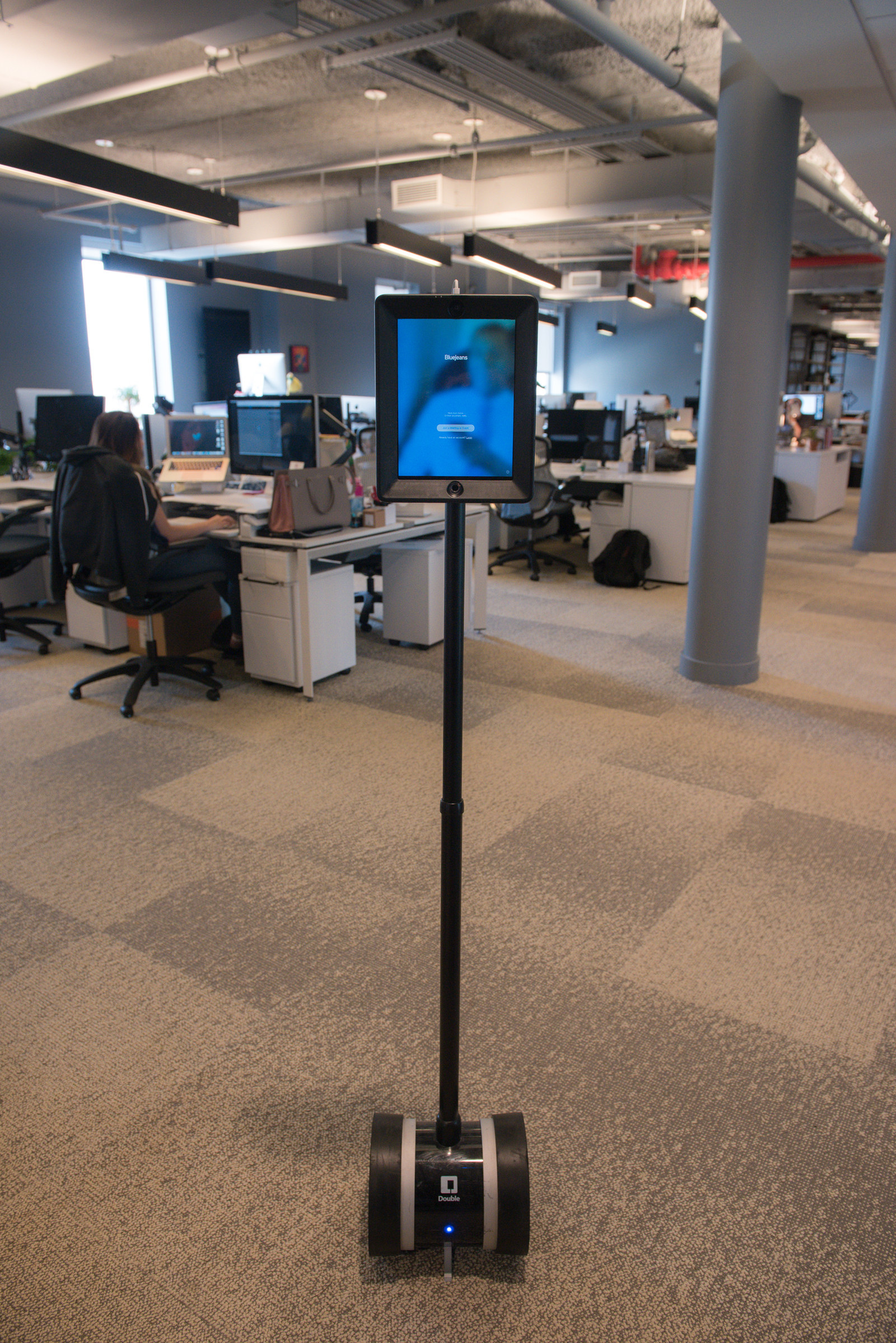 Twitter New York keeps in touch with San Francisco and other Twitter offices via video conferencing technology, which is all over the office. "If you look around, I've worked strongly with the IT folks to really try and get it the point where it is ubiquitous," Pandurangan said. "It's enormously impactful in terms of our abilIty to execute."
Be careful, you may run into videoconferencing-Twitter-employee-robots too.
Vine, which Twitter acquired in 2012, is also in the building. The sub-50-person company-within-a-company sits on building's top floor. "We have many of the benefits of being a startup in that it's a small team, we have a big impact, we can move quickly, we have a strong culture, everybody knows each other," said Jason Toff, Vine's General Manager. "We also have the backing of one of the biggest tech companies in the world. We have access to their resources and knowledge so it's really the best of both worlds."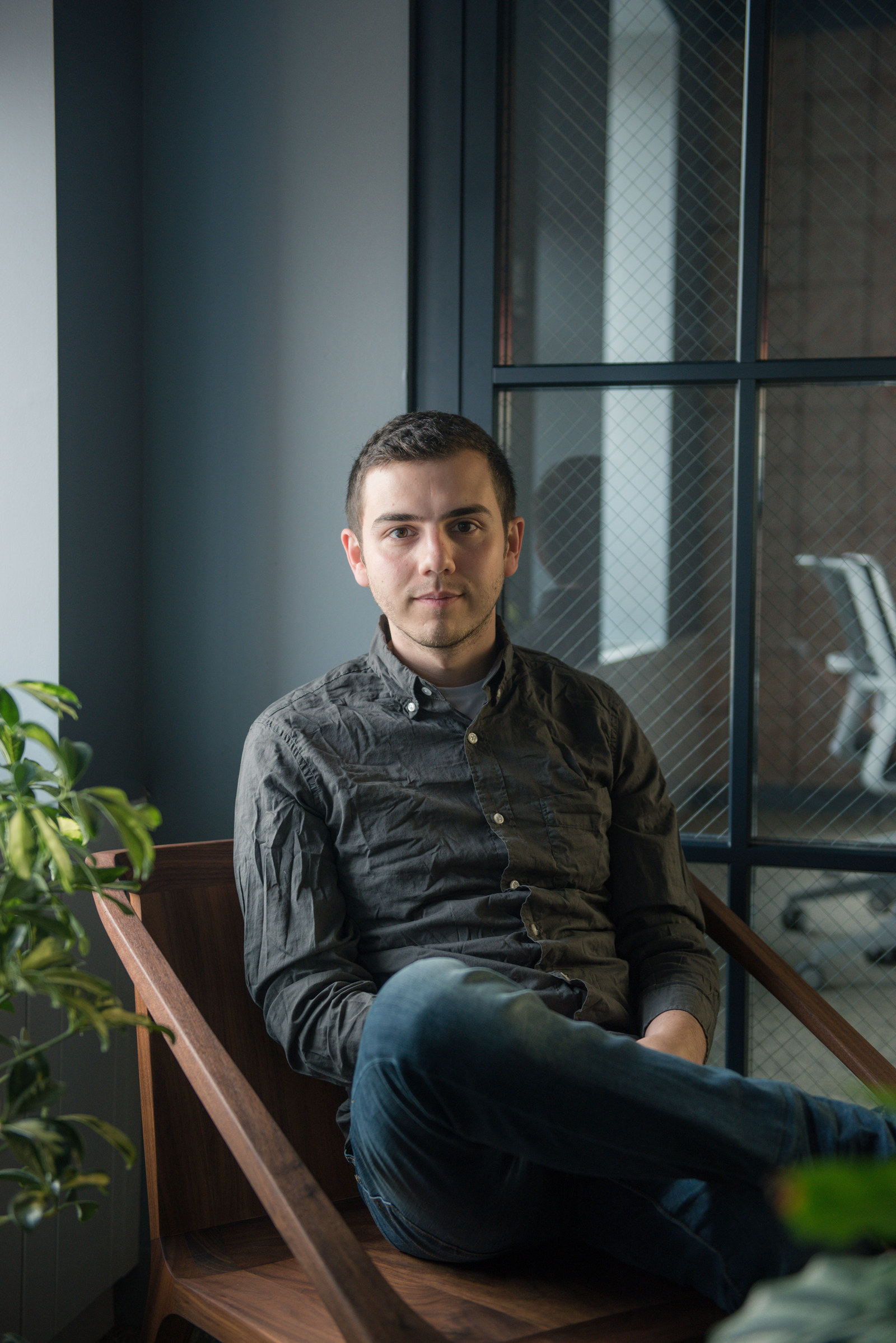 Vine's team is half engineering, Toff said, and then a mix of product, design, content, editorial, marketing, and operations. Vine relies on Twitter proper for some functions such as HR and Finance. It does not yet sell ads, so there is no sales team.
Instead of reporting into larger departments within Twitter, the heads of each department report into Toff and Toff reports to Kevin Weil, the Senior-VP of product at Twitter. "Kevin oversees design in addition to product and Periscope so it's more broad than what a normal product leader might encompass," Toff said.
Toff said living and working in New York City has helped him build a better product. "There's such a dramatic difference in the types of people that are on the team and that we encounter on a daily basis," he said. "In San Francisco, as much as I loved living there, I found that every single person I interacted with worked in tech, be it my neighbor, be it my Uber driver, be it my friends."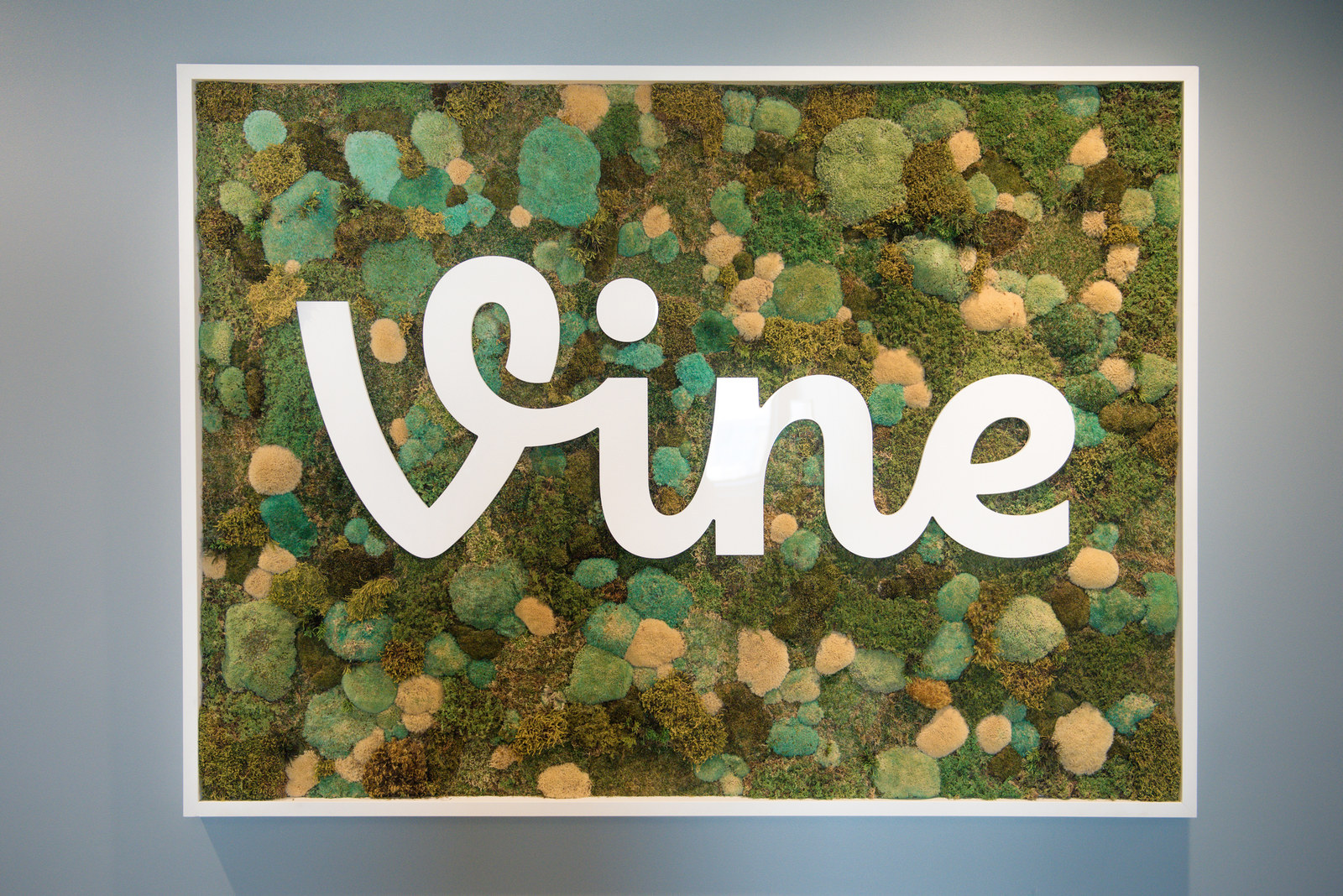 "It's been really refreshing seeing people on the team and people you interact with on the subway and your neighbors and your friends who don't work in tech who are much more representative of the world. I think that leads to a better product," Toff said.
Pandurangan also spoke highly of the benefits that come along with operating in multiple cities. "You can get access to talent that you cannot get in the Valley," he said. "Some of it is because everybody is trying to hire people in San Francisco and there's lots of contention. Some of it is because you look at what you see with housing prices around [San Francisco] and how difficult it is to sustain yourself. A lot of that stuff can be alleviated by going to different cities and hiring the best engineers who are there."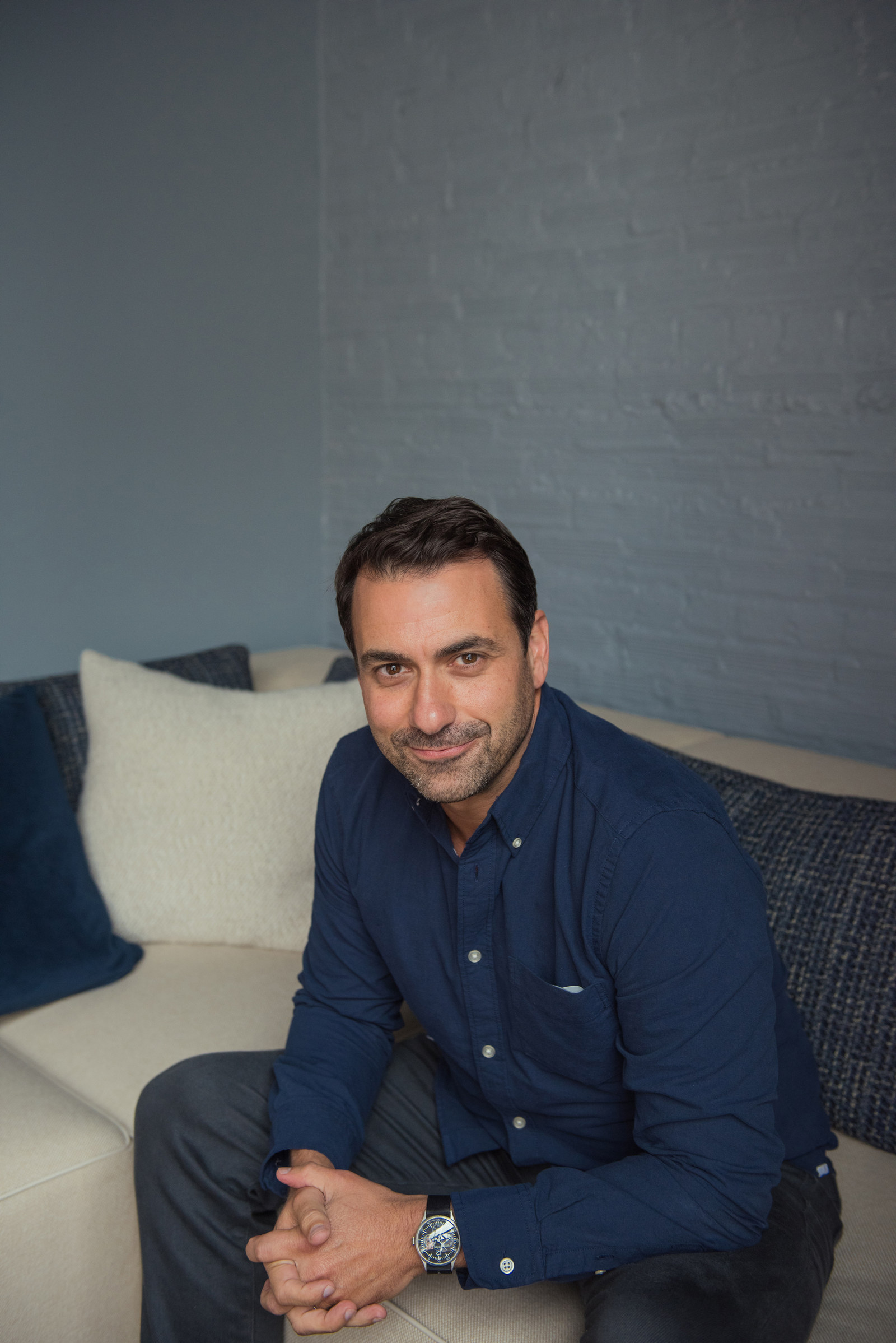 Twitter VP of Sales Matt Derella met us in a simple yet elegant conference room for a quick discussion before our visit came to a close. "From marketing and media partners through to engineering talent and M&A opportunities, having a flagship office in NYC is of tremendous value," he said. Working out of New York provides easy access to the ad agencies of Madison Avenue, along with a line into the city's advertising technology industry, which works closely with Twitter.
Derella also brought us to a wall with a neon sign featuring a the hashtag #lovewhereyouwork. The hashtag, Derella said, originated in the company's London office, where a Twitter employee suffering from cancer tweeted it to thank her team for giving her her a knit blanket. Though the employee ultimately lost her fight with cancer, the hashtag lives on, Derella said. "We try to create a sense of family here."
At the elevator, we ran into none other than Mr. Steven Spielberg, who was also preparing his exit. The Academy Award winning director, who does not have a Twitter account, looked at the 'down' button before taking care of one last order of business: a smiling photo in front of the Twitter logo behind reception.