Tinder is expanding beyond its traditional one-on-one matchmaking format with a new feature intended to match groups of friends for social get-togethers. It's called Tinder Social and it debuts today in the US, the UK, Canada, Australia, New Zealand, and India.

The feature, which has been in beta in Australia since April, lets people using Tinder form groups with Facebook friends who have also opted in to Tinder Social and swipe around to find other groups they want to hang out with. When there's a match, the app puts both groups together in a group chat.
Tinder CEO Sean Rad told BuzzFeed News that Tinder Social isn't strictly for dating. "It's about going out with your friends and connecting with other friends who are also out," he said. "There is no context. If you and all your other friends are single, then maybe you're kind of looking to meet other single people. But you can use Tinder Social on its own even if you're not single."
Downloaded over 100 million times, Tinder is a wildly popular dating app. But confining itself to the single-and-ready-to-mingle demographic could limit its growth. With Social, Tinder is attempting to extend its appeal beyond those who view it strictly as a dating app to others who are looking for a good time with friends, or who simply don't like the idea of meeting strangers alone.
For Tinder, the biggest challenge with Social will be making sure that the group matches are of high quality. Prematurely ending a bad date might be unpleasant, but it's certainly easier than ditching an entire group of people Tinder-matched to your own peer group. It might be hard to convince people to use Social over and over again if they get stuck with groups of people they don't click with.
"It's no different than running into another group of friends at a bar or restaurant," Rad said when asked about this. "That's the beauty of it. That friction isn't there with Tinder Social."
Okay, here's how it works:
Step 1: Make a group
You make a Social group comprised of Facebook friends near you. These friends must also use Tinder and everyone has to opt in to the Social feature for it to work.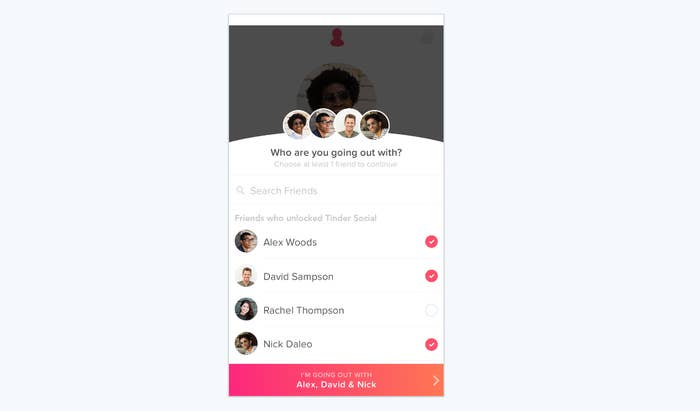 Step 2: Set a Status
Not listed: Pokémon.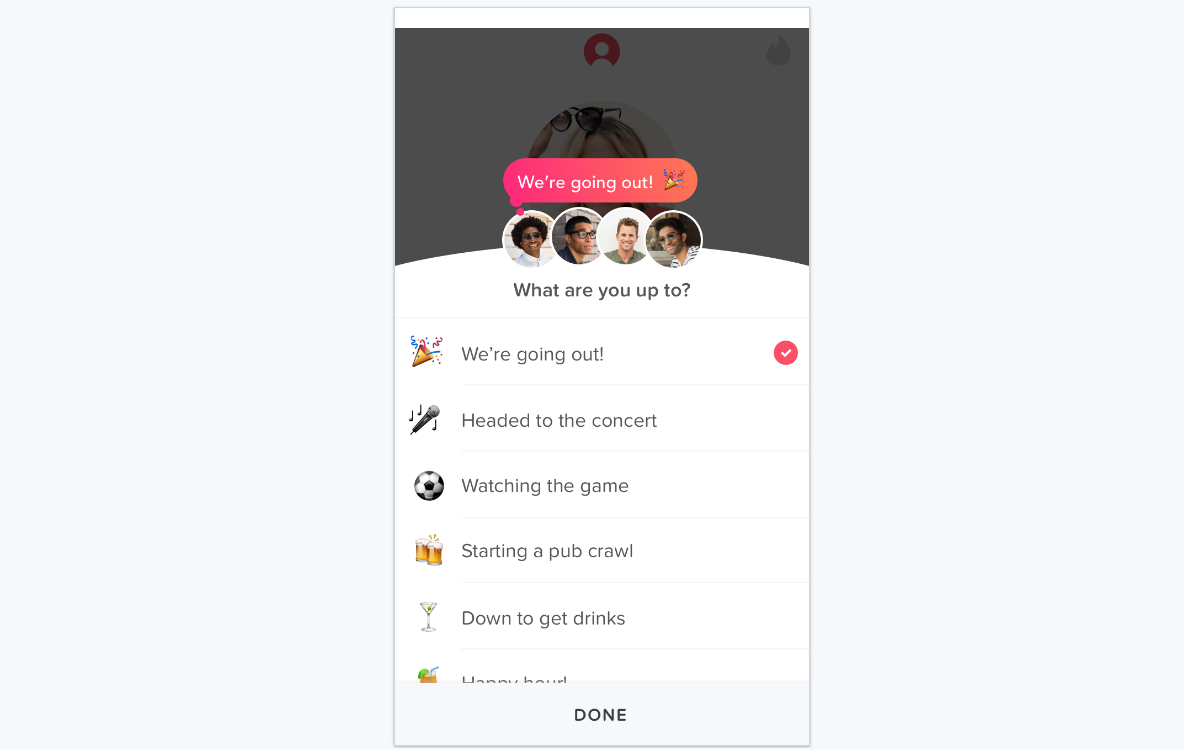 Step 3: Swipe Away
Right for right match; left for left behind.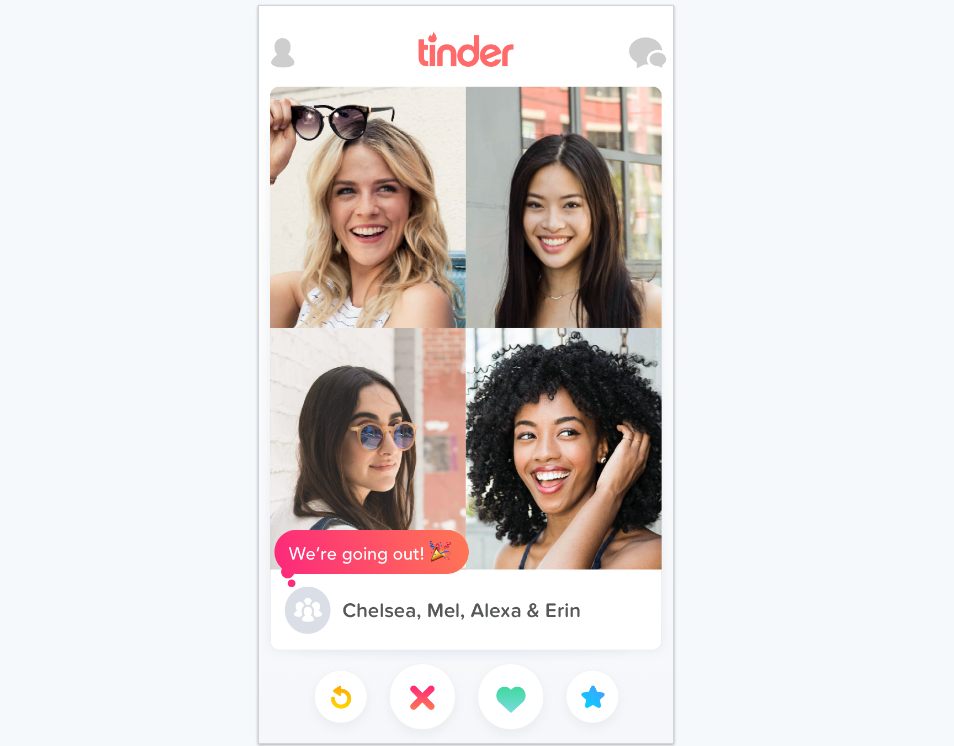 Step 4: Match
This step isn't guaranteed.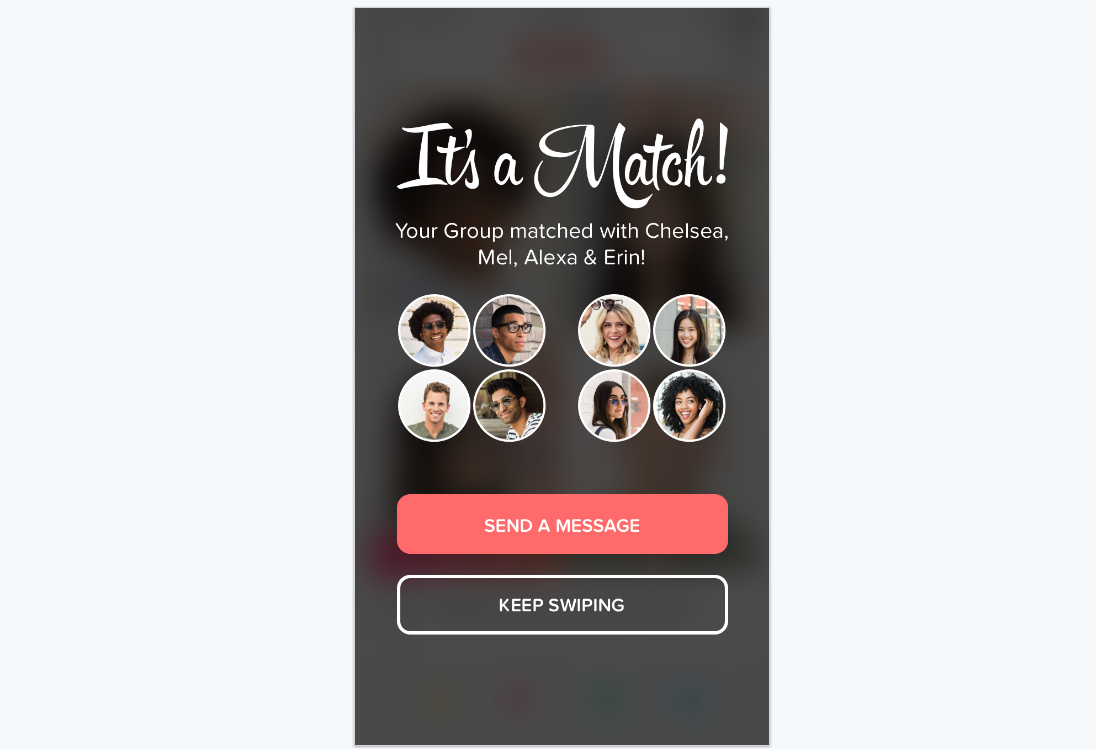 Step 5: Coordinate
"No, you come to us..."
"...Why?"
Step 6: Meet up
The most difficult step.