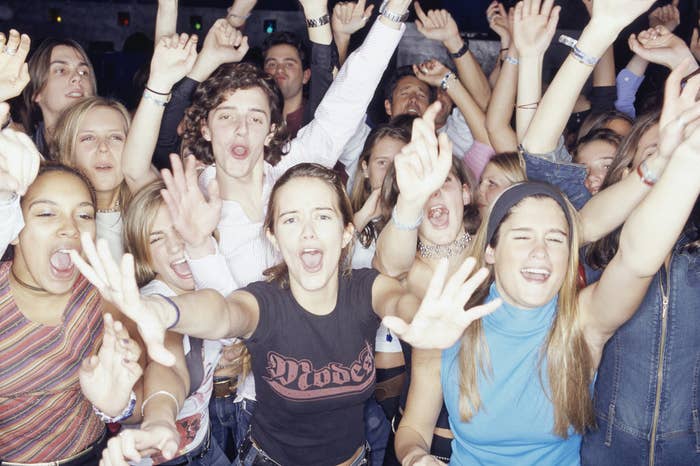 Today we buy concert tickets through Ticketmaster, Stubhub, and a few other websites. Someday we may buying them via Facebook.
In a recent discussion at BuzzFeed's San Francisco headquarters, Facebook Product Manager Aditya Koolwal openly discussed the company's ambitions in this area, implying that selling concert tickets directly through Facebook is something the company has been considering.
"Reducing the friction for buying a ticket is something that we think would be pretty interesting to do eventually," he said. "That's definitely a very interesting thing that we're waiting for the right time for."
Selling tickets to concerts and other performances through Facebook would follow a directly-on-Facebook path currently being pursued by other industries, namely publishing and product-focused commerce. A number of media companies (including BuzzFeed) are publishing stories directly to Facebook via the company's Instant Articles product. And some retailers are selling directly through Facebook as well, via a "Shop" section on their pages. Facebook began as a social network, but it's quickly evolving into a public marketplace too. And though it's not clear when Facebook might sell show tickets directly through its platform, it's clearly suited to do so.
Facebook is becoming a surrogate channel for companies to reach their customers on mobile because many businesses are experiencing difficulty reaching these customers as they spend more time on smartphones and tablets, instead of on desktops. Smartphones are dominated by apps: Eighty-five percent of all time on smartphones is spent within apps, according to Forrester. And app usage is not widely distributed: 84% of time spent in non-native apps is spent within the top five apps people use.
We're living in an increasingly mobile culture, which makes Facebook, with its high mobile app usage, a power player. Concerts and cultural events are inherently social — Facebook already has band pages, where concert information can be posted — so it makes sense that big ticketing companies might view Facebook as an especially useful channel to reach concertgoers, and allow to them to complete the full purchase, from discovery to checkout, without leaving Facebook's walls.
"Whether it's with Facebook or with other partners, that is part of our long-term strategy," Dan Armstrong, VP and GM of Distributed Commerce at Ticketmaster, told BuzzFeed News. Armstrong, the first person at Live Nation-owned Ticketmaster to hold his title, was referring to selling directly on other platforms outside of the Ticketmaster website, part of the mandate for his role. "At the end of the day, it is less an issue of where a ticket sells and more an issue of where a ticket fulfills." Translation: Ticketmaster is OK with the actual sale taking place on other platforms as long as the purchase itself goes through its technology (and it collects its standard transaction fee).
Armstrong said he doesn't see Facebook as a competitor, especially given that Facebook's business is not focused on ticket security (making sure that you don't buy a fake ticket, for instance) or concertgoer analytics. "Selling a ticket is not like selling a T-shirt," he said. But the relationship with Facebook is inherently risky, as the company could decide it wants to own the full chain if it succeeds in becoming the de facto place people go to buy tickets. Conducing business through Facebook, in other words, places a lot of trust in Facebook.
Ticketmaster, it's worth noting, already integrates with Facebook on some level, and a number of artists link to its website from their pages. But the purchase process is not completed on Facebook itself. Yet.
The notion of ticket fulfillment came up in a discussion with Koolwal about Facebook's events platform, which he is revamping to become more public-event-friendly. Part of this revamp includes notifications about when bands or venues schedule new events in your neighborhood. So if Metallica schedules a new concert in your town and posts it on Facebook, you will receive a notification if you've subscribed to receive one.
Facebook is already collecting debit card information within its Messenger product (for money transfers) and is opening up a new world of on-platform commerce with the shops it's facilitating via Pages. Tying those ticket notifications to an in-Facebook ticket selling system wouldn't be a difficult next step.