Instagram's recent pace of change has sped up like a teenager's heartbeat at a Taylor Swift show. Over the past few months, the company has revamped direct messages, introduced portrait and landscape formats, built a self-serve advertising interface, started curating video from live events, and spawned a new video app: Boomerang.

On a recent Friday afternoon at Facebook's Menlo Park office, the Instagram employees leading these efforts, all women, sat around a conference table telling the stories behind the changes. Here's how it all went down.
Portrait and Landscape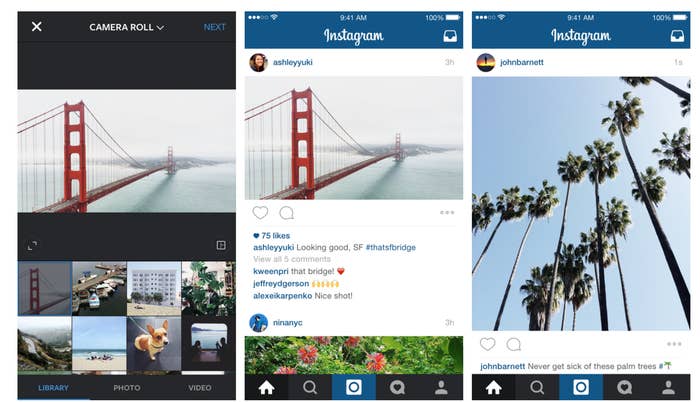 The problem: Instagram noticed people were adding padding to photos and videos so they could post in landscape and portrait format instead of square. After reviewing the data, the team discovered 20% of all Instagram posts used this "hack."

The solution: Instagram introduced landscape and portrait photo formats.
How it happened: Ashley Yuki, a project manager, saw the stats and user requests for new formats and created a task force to determine whether the change was worth pursuing. Selling the new format internally was challenging, Yuki said, since the square format was essentially religion at Instagram. Christine Choi, an Instagram designer, mocked up the new format and presented it, shocking some co-workers. "It was like an existential crisis," she said. After hearing the arguments and reviewing the data, Instagram CEO Kevin Systrom gave the go-ahead. "Sometimes you need to kill the sacred cow," he said, according to Choi. "You need to move forward."
Instagram Direct Version Two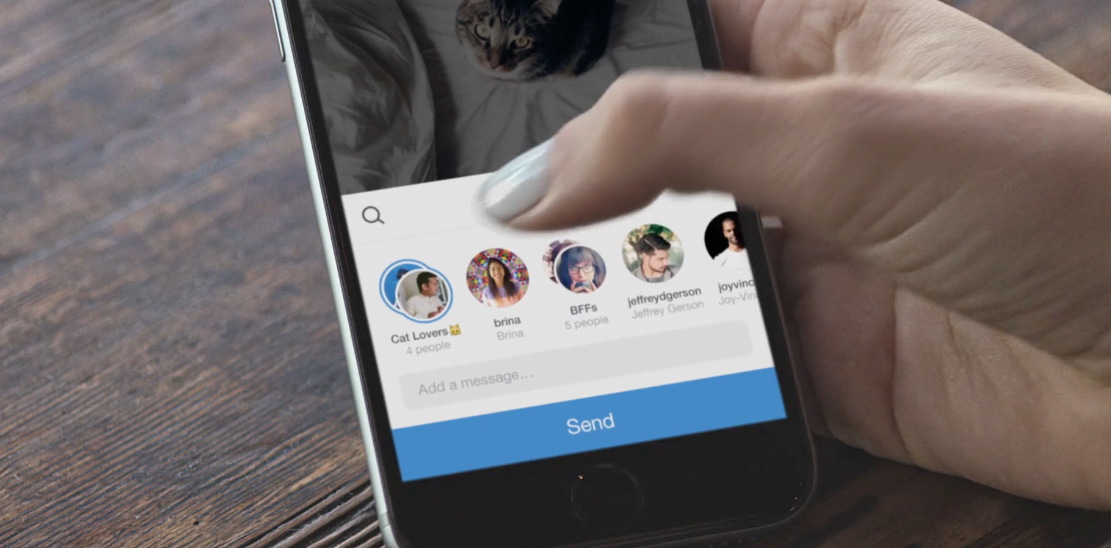 The Problem: Instagram users were alerting friends to posts by tagging them in comments underneath, instead of sharing those posts via Instagram Direct, the platform's messaging tool. The practice was so prevalent, 40% of all comments on Instagram were @mentions. Another issue: The first iteration of Direct didn't allow users to add a new person to a conversation, they would need to start a new conversation to include someone else.

The Solution: The Instagram team added a share via message shortcut underneath posts, right next to comment and like. And it introduced threaded messaging, that allowed for groups to share multiple photos and add new users mid-conversation.
How it happened: The decision to soup up group messaging functionality wasn't an easy one since such a project would require significant engineering resources. After some discussion, user testing, and persistence from Ann Baum, the iOS lead engineer, and others, the group decided the Add People option was a critical feature, so they included it in the update.
Self-Serve Advertising
The Problem: Instagram set a high bar for the advertising it allowed on the platform, shutting out small businesses that couldn't afford big-budget ad buys.
The Solution: Instagram introduced self-serve advertising, allowing any advertiser with an account to log in, upload an ad, and set it live without ever speaking to a person at the company.
How it happened: Instagram thought small businesses advertisers would enhance the quality of its product, Yuki said. "If you think about the day you live your everyday life, people are just a portion of it. A huge part of it is the things that you buy, the businesses you go to, the places you frequent," she said. There was also another good reason to introduce self-serve ads: money. Opening up the floodgates to exponential demand was a savvy move from a business perspective.
Boomerang
The Problem: Video is difficult to produce.

The Solution: Instagram introduced Boomerang, an app that shoots up to 25 quick photos and plays them back in a one-second looping video.
How it happened: Boomerang started as a Choi hackathon project. "I was doing a lot of work on videos and we had all these crazy ideas for video features we could implement," she said. "One of the problems I was trying to solve was making the production of video easier." The answer, Boomerang, moved from prototype to App Store in about three months.
Live Video Curation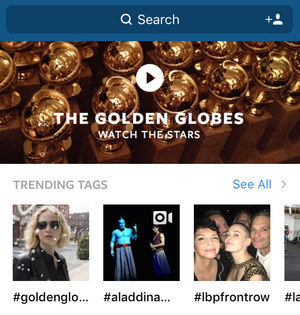 The Problem: Many trending topics on Instagram's Search and Explore tab came from live events. The platform wanted a better way to showcase the best of them.

The Solution: Instagram began curating video from live events.
How it happened: Instagram's Layla Amjadi saw the pattern develop in the trending column and led an effort to turn it into a product. "We saw everything that trends is a concert or a sporting event or a big holiday or something like that and all of them have a lot of video content," Amjadi said. While Instagram's curated live video offering is still far from Snapchat's Live Stories, the platform is now in the ballgame.