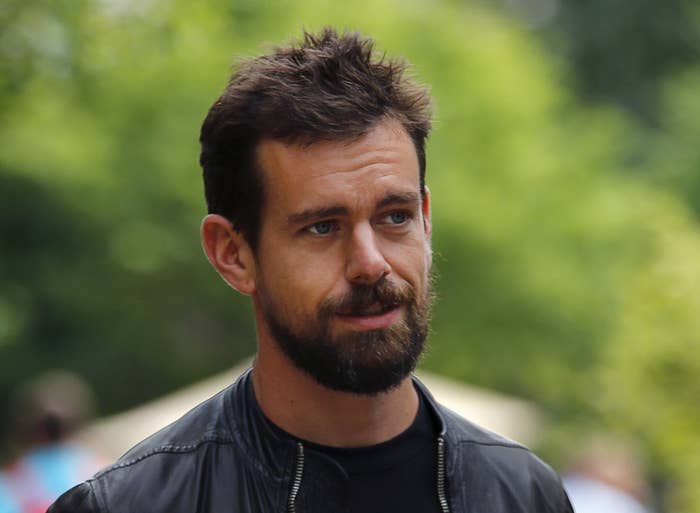 Instead of smiling and holding the clipboard until management names a new coach, interim Twitter CEO Jack Dorsey is previewing big, tough, directional changes at the company, setting out a systematic process of unapologetic upheaval.
In his short tenure as interim CEO, Dorsey has overseen a handful of potentially unpopular moves. In the past month, the company has eliminated backgrounds from Twitter's main tab, auto-expanded link previews, experimented with changing "faves" to "likes" (and the iconography from stars to hearts), dumped a big bucket of ice water on investor growth expectations, and parted ways with longtime communications head Gabriel Stricker. Phew.
In short: Everything is being reconsidered under Dorsey's not-yet-monthlong watch, something he made clear during Tuesday's second quarter earnings call, his first as Twitter CEO. Instead of using the financials to bolster an argument that Twitter's current plan is working, Dorsey opted instead to honestly discuss the company's problems. And to fix them, he said, everything — including the non-editable nature of tweets and the reverse chronological flow of posts on the platform — is being reconsidered.
"We continue to show a questioning of our fundamentals in order to make the product easier and more accessible to more people," Dorsey said.
But this won't come easy. As Twitter CFO Anthony Noto subsequently explained, investors should brace themselves for a rough ride as Twitter reinvents itself. The pair's message: Growth will suck for the foreseeable future. Deal with it.
And investors did just that, selling off the stock, which in an odd roundabout way relieves pressure for whomever the company taps as permanent CEO.
Twitter's stock falling by double digits is something of a footnote to a larger, developing story: Dorsey's emerging burn-the-farm-if-we-need-to view of the company.
Twitter has spent much of the past two years grappling with the fallout of investor expectations set too high during its 2013 initial public offering. And its efforts to tell a compelling story to the public have turned into a near Sisyphean struggle that recently resulted in the departure of Stricker.
Twitter can no longer simply stay the course; it needs to chart a new one that others — users, investors, the media, and the company's own leadership — can understand and follow.
"You'll see us continue to question a reverse chronological timeline and all the work it takes to build one," Dorsey said during Twitter's earnings call, making it clear that the relatively untouched chronology of Twitter's feed is in danger, though stopping short of saying the raw feed will be eliminated outright.
Dorsey pointed to the recently released "While you were away" feature and the still-under-development Project Lighting as two areas he sees as promising.
"Our goal is to show more meaningful tweets and conversations faster," he said.
While you were away, which uses an algorithm to display tweets that Twitter thinks you might be interested in, "does point to the direction that we want to see more of," Dorsey said.
Twitter has long resisted moving to an algorithmic feed, but as BuzzFeed News noted last month, may have no other recourse but to implement one.
Over the weekend, Dorsey even indicated — though only in a noncommittal way — he's open to the idea of making tweets editable. Responding to a tweet from Kim Kardashian, he called her suggestion of an edit function a "Great idea!" and later told BuzzFeed News: "I want us to question everything to make it better."
Dorsey's end goal, it appears, is to turn Twitter into something that's so easy to grasp that knowing what it is is almost an afterthought.
"We need to make sure that we provide a really graceful and unfolding path to get to more value faster for anyone that comes into the service," he said. "And that means they don't have to consider what Twitter is. They just have to consider what they're there for."
That said, Dorsey is at least presenting something of a moving vision, one of a world where humans view Twitter as they see phone calls or an SMS. To get there, Dorsey is poised to rip up the floorboards and perhaps more.