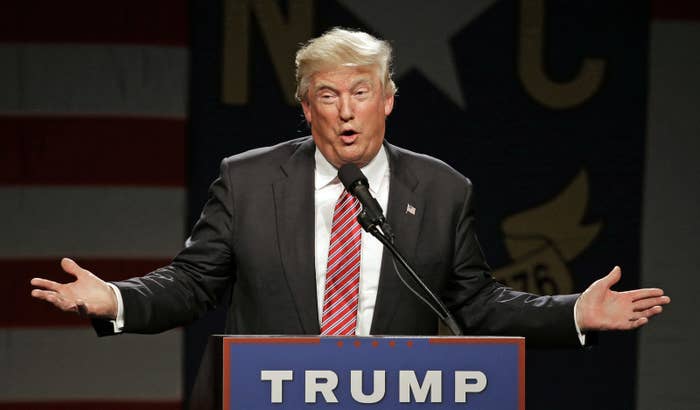 Asana, one of a number of technology companies linked to Donald Trump through tech titan Peter Thiel, publicly rejected Trump's recent anti-Muslim comments on Thursday.

Thiel, a Trump delegate, sits on the board of Asana, Facebook, Palantir, and others. After Trump suggested the children of Muslim immigrants are a security threat to the United States, BuzzFeed News asked these companies if they agreed with the candidate's claims — and if they felt safe employing the children of Muslim immigrants. At first, none replied. But after a story noting their silence went live, Asana co-founder and VP of engineering Dustin Moskovitz (who is also a Facebook co-founder) took to Twitter to reject Trump's views. He also stood by Thiel.
These companies' ties to Thiel could be a business liability, possibly limiting their ability to recruit Muslim immigrants and their children in Silicon Valley's already-competitive battle for talent, and because the association may turn off customers.
Some took the topic to Twitter, questioning whether Facebook should be asked about the political beliefs of its board member.
Though it's unlikely Zuckerberg will remove Thiel from Facebook's board, he will have the chance to do so at Facebook's annual stockholders meeting on Monday. Thiel, along with the rest of Facebook's board, is coming up for reelection, and Zuckerberg, as the controlling shareholder, will have an up or down vote. But, to date, Facebook has signaled Thiel will remain on the board.
BuzzFeed News contacted Thiel through Founders Fund, where he is a partner, but did not receive a response.