Apple's Mobile Ad-Blocking Move May Be Good News For Facebook
Blocking ads in Safari could steer ad dollars to apps of Facebook, other big social companies.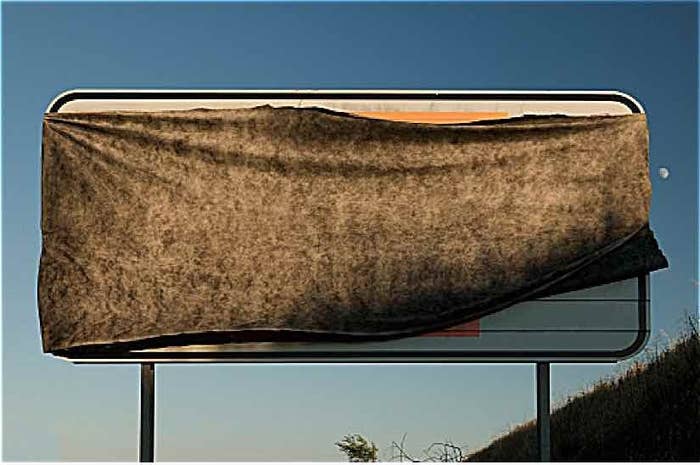 In an address to privacy advocates earlier this month, Apple CEO Tim Cook decried the ad-driven business models of "prominent and successful" companies in Silicon Valley.
"They're gobbling up everything they can learn about you and trying to monetize it," he said, implicitly referring to Facebook, Google, and a few others. "We think that's wrong."
The narrative is one Apple has been developing for some time. Cook took a similarly vigorously pro-privacy stance in an interview with Charlie Rose last year and again preached privacy in a speech at President Obama's cybersecurity summit earlier this year. The message: Unlike the ad-driven internet, Apple's business isn't built on amassing information about its users. As Cook told Rose, "You're not our product."
So when Apple said at its annual WWDC event last week that it will allow developers to write ad-blocking software for the iOS 9 version of its Safari mobile web browser, the announcement didn't come out of the blue. But it also wasn't as big a poke at those "prominent and successful" companies Cook described as it might seem. In fact, ad blocking on mobile Safari could actually benefit companies like Facebook, while hurting its more web-reliant rivals.
"If I was Facebook or Twitter, I would not be worried about this at all because almost everything I do is app-based," Tim Dunn, director of strategy at Isobar, a digital marketing agency, told BuzzFeed News. Apple's plan to allow ad blocking on its Safari mobile browser does not extend to apps, so it's fair to expect advertisers to shift dollars in that direction if they can't reach as many people on the web.
Facebook, with its immense app usage, should have no problem in this case. "In our case specifically, ad blockers haven't had as much impact — in part because most of the ads shown on/by Facebook are delivered on Facebook and in other apps that integrate with us," said a Facebook spokesperson in an email.
More time is spent on Facebook's app than on the entire mobile web, according a report issued last year by mobile analytics firm Flurry (now owned by Yahoo). Twitter and Google (see: YouTube, Gmail, Maps) also possess well-used apps. But a big piece of the ad-supported internet isn't in nearly as good shape.
Apple too stands to benefit from ad dollars redirected toward apps. The ad-block move coincided with the company's introduction of its News app, which will sell ads next to publisher-content hosted within it.
"It's coordinated for sure," said Jordan Bitterman, chief strategy officer, North America, at media agency Mindshare, who added the move will not go unnoticed.
Apple did not respond to a request for comment.
Who Gets Hurt
"It's more going to be a squeeze against the display advertising guys who are already feeling the pinch," said Dunn. That could mean trouble's on the way for media companies and independent bloggers who post to the web only and depend on ad revenue to subsist.
Web publishers — which often compete with Facebook for ad dollars — are facing an uphill battle on mobile, even without ad blocking. The cookies advertisers use to target ads online are limited in their effectiveness on mobile devices, so many advertisers are turning to bigger companies like Facebook and Twitter that collect device-tying log-in data and use it to inform mobile ad campaigns.
The ad spending on mobile devices reflects this reality. Google, Facebook, Twitter, and Yahoo will make up nearly 60% of all mobile spending this year, according to eMarketer. If ad-block adoption on mobile Safari takes off, it could negatively impact mobile web ad campaigns.
"It has all the makings of something that can disrupt the existing digital marketing model if people take to it," said eMarketer analyst Mike Hudson of Apple's move. The "if" is a big "if," he noted, since adoption depends on how far Apple is willing to push ad blocking. But Hudson noted there are advantages to mobile ad blocking that might make it hard to resist, such as faster page-load times.
Ad blocking is already wildly popular. On Monday, the Reuters Institute for the Study of Journalism at Oxford released a study that found 47% of U.S. internet users regularly use ad block. And AdBlock Plus is Mozilla Firefox's most downloaded browser extension, with over 20 million users and a five-star rating. Firefox is just a small sample, though, with 11.88% of the market, according to Net Applications.
Hudson said there's a chance Apple's move to position privacy as its newest product could work against companies, such as Facebook, that sell ads targeted by personal data. But, given Facebook's history, it's hard to imagine there will be much of one. "The dollar is going to go where it can best be used," Hudson said. "Marketers don't care — they're going to go to the tactic that's working the best. If it turns out that social is it, they're going to put it there for sure."
And right now, it's looking like social is it — a vital part of "it," anyway. So, for Facebook — which is largely unbothered by ad blockers and already generating a tidal wave of publisher attention via its Instant Articles initiative — Apple's move to allow ad-blocking software in mobile Safari could be beneficial. And Apple's forthcoming News app — which will allow publishers to distribute their stories natively to hundreds of millions of iPhones and iPads — could further encourage publishers to embrace the idea that their content is best distributed and consumed via app. Said Jeremy Tate, media vice president and group director at ad agency Digitas, "Maybe more will jump on board with Facebook's Instant Articles where the traffic is staying inside of Facebook's walls and they're monetizing it that way."