Tech Companies Push Back On Trump's Family Separations
"It's heartbreaking to see the images and hear the sounds of the kids," Tim Cook said.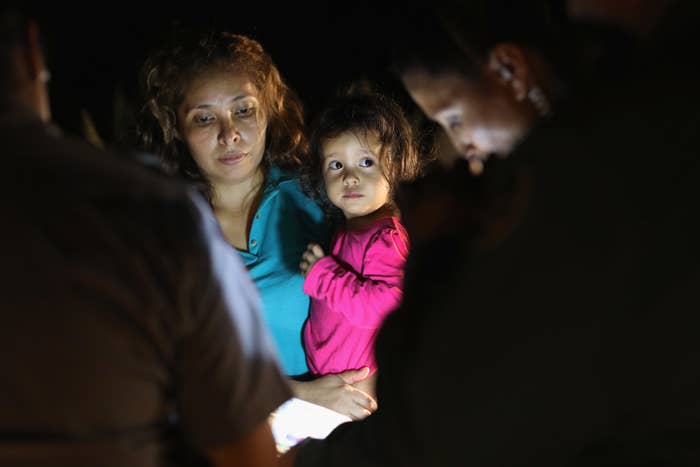 Several of Silicon Valley's top executives at its largest companies have spoken out against the Trump administration's "zero-tolerance" immigration policy that separates migrant children from their parents at the border. Statements condemning the practice have poured out in the past few days, and many tech leaders have also encouraged people to donate to nonprofits that help support migrants and their families at the US border.
This isn't Silicon Valley's first dustup with the Trump administration on immigration. In January 2017, many of the same companies and CEOs pushed back on the administration's travel ban.
Here are the tech companies' statements:
Apple
Apple CEO Tim Cook had particularly strong words in an interview with the Irish Times:
"It's heartbreaking to see the images and hear the sounds of the kids. Kids are the most vulnerable people in any society. I think that what's happening is inhumane, it needs to stop," said Cook, who leads the most valuable company in the world. "We've always felt everyone should be treated with dignity and respect. In this case, that's not happening."
Facebook
Facebook CEO Mark Zuckerberg:
"Organizations like Texas Civil Rights Project and RAICES are doing great work helping families at the US border get legal advice and translation services, as well as documenting what is happening on the ground to make sure these stories are shared. I've donated to them and I encourage you to as well. We need to stop this policy right now."

Facebook COO Sheryl Sandberg:
"Listening to the cries of children separated from their parents is unbearable. The practice of family separation on our border needs to end now. We can't look away. How we treat those most vulnerable says a lot about who we are. Please consider supporting organizations like RAICES and Texas Civil Rights Project who are doing great work to help these families."
Microsoft
Microsoft spokesperson:
"Microsoft is not working with U.S. Immigration and Customs Enforcement or U.S. Customs and Border Protection on any projects related to separating children from their families at the border, and contrary to some speculation, we are not aware of Azure or Azure services being used for this purpose. As a company, Microsoft is dismayed by the forcible separation of children from their families at the border. Family unification has been a fundamental tenet of American policy and law since the end of World War II. As a company Microsoft has worked for over 20 years to combine technology with the rule of law to ensure that children who are refugees and immigrants can remain with their parents. We need to continue to build on this noble tradition rather than change course now. We urge the administration to change its policy and Congress to pass legislation ensuring children are no longer separated from their families."
Microsoft president Brad Smith also wrote about how the country "needs to get immigration right" on the company blog, and CEO Satya Nadella sent a letter to employees sharing his views on US immigration policy.
These actions, however, were in the wake of the company attracting scrutiny Monday when it briefly deleted, then replaced, a company blog that discussed how Microsoft's Azure cloud software has a role in enabling the US Immigration and Customs Enforcement [ICE] agency to deliver services like "[accelerating] facial recognition and identification."

Google
Google CEO Sundar Pichai: