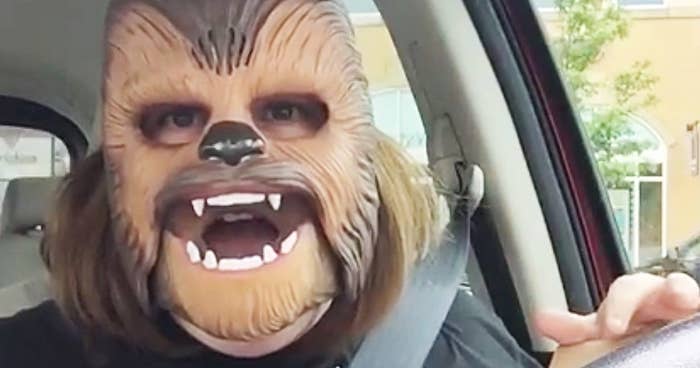 Facebook's business is booming. Its earnings results blew away Wall Street for yet another quarter today. And its competition can't seem to get it together. Yet rather than stand still and spend the next bunch of years milking its core business, Facebook has embarked on an overhaul, shifting the dominant content format of its core product from images and text, where it stands today, to video.
"Our community and business had another good quarter," Facebook CEO Mark Zuckerberg said in a statement accompanying today's earnings release. "We're particularly pleased with our progress in video as we move towards a world where video is at the heart of all our services."
Facebook earned $6.4 billion in the quarter, and the lone comment from Zuckerberg in the earnings release marking that achievement talks about video. That's called sending a message. You want to know where Facebook is headed? Read that line again.
Facebook needs video, lots of it, in order to take its next step as a business. Strength in video brings with it access to TV advertising budgets, which exist in a very different world than the digital and social media spaces in which Facebook has long operated. TV advertising budgets are BIG and, in this era of smaller TV audiences, increasingly ripe for the picking.
Twitter knows this well. It is investing in streaming professionally produced sports events, news, and entertainment video — including games from the NFL, NHL, and MLB. Asked about this approach yesterday, Twitter CFO Anthony Noto told BuzzFeed News that there's "a significant opportunity for us to leverage the live streaming deal to capture new budgets."
Facebook is angling for those budgets as well. Of course, as both of these platforms move toward video, they'll essentially be competing to keep their users based on who has the best stuff — and against other video providers. Which is why Facebook's move is not without risk.
Facebook recently tweaked its algorithm to emphasize content from friends and family. But amateur video can be tough to watch, which is part of the reason why Facebook is paying a reported $50 million to professional content creators and nothing to your uncle Bob.
"Our primary focus is on shortform content, not longform content," Facebook COO Sheryl Sandberg said today in response to a question about video, indicating that Facebook doesn't plan to make its experience a place to only watch the pros.

Candace Payne, aka Chewbacca Mom, came up more than once in Facebook's earnings call today. Facebook would love that type of live video from its users to become commonplace. But so far, with Facebook Live months in, there's only been one Candace Payne.
Figuring out a way to get the quality video from its users needed to make "video first" work may be a bigger challenge for Facebook than many are anticipating. Still, with another wildly successful quarter in the books, the social giant has some time to figure it out.