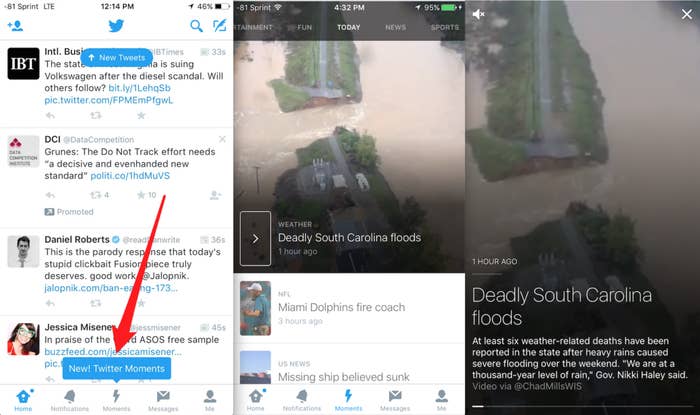 This morning, Twitter released its long-awaited Project Lightning, which is now officially called Moments.
Moments aims to showcase the best stuff on Twitter, especially things that are timely, removing all the work required to find it on your own.
You can find Moments in the center tab of the Twitter app
Right now, the tab is only available in the US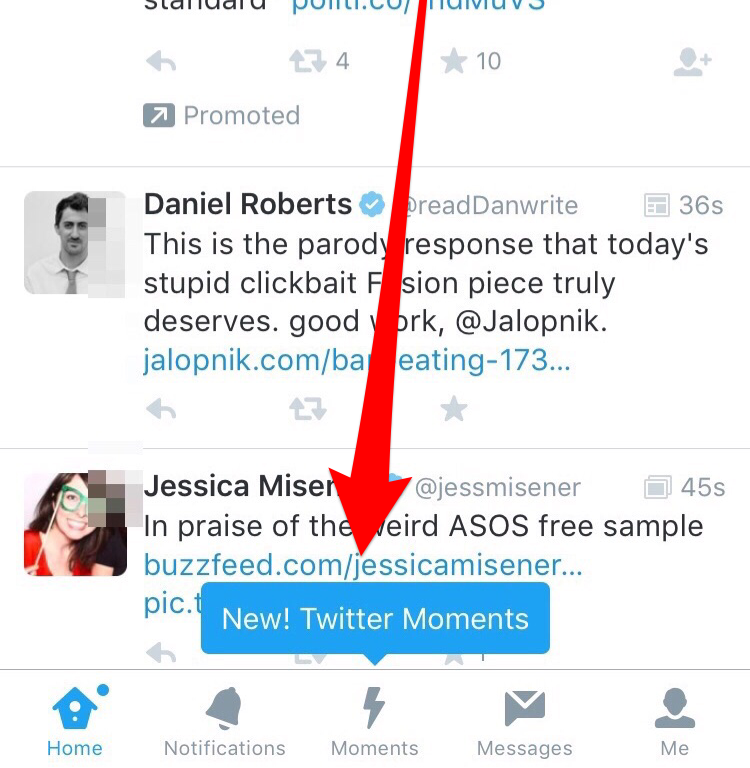 It's also on desktop, in between Notifications and Messages.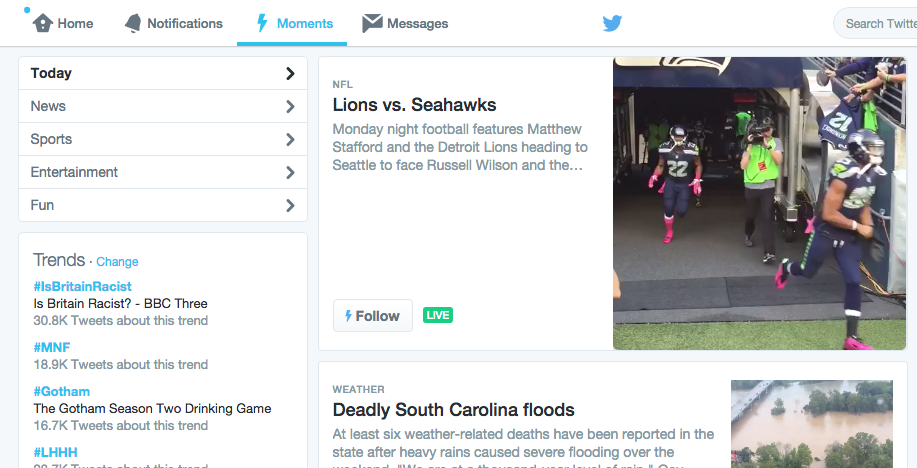 There are five sections within the Moments tab: Today, News, Sports, Entertainment and Fun.
Each section has a number of Moments within it, which can be about anything from the news of the day, to the best dance moves of the weekend.
When you tap into a Moment, you see a series of stitched-together tweets, curated by Twitter editors, that tell a story about a certain event or topic
All content found on Twitter can be embedded into Moments, which renders tweets with an emphasis on photos, GIFs and videos. Twitter's curators aim to collect the best stuff on Twitter and include it in Moments. The Moment below takes you behind the scenes of Monday Night Football.
You don't need to follow any accounts or hashtags to use Moments. You can even view them if you're not logged into Twitter.
Want to get a deeper look at a certain piece of content? You can tap the Moment to zoom out and see the image or video in full. In this case, a Vine.
You can also follow the account the tweet came from, view the tweet in Twitter, share the Moment, and more.
If you Follow the Moment, Twitter will post tweets from it to your timeline while it's ongoing.