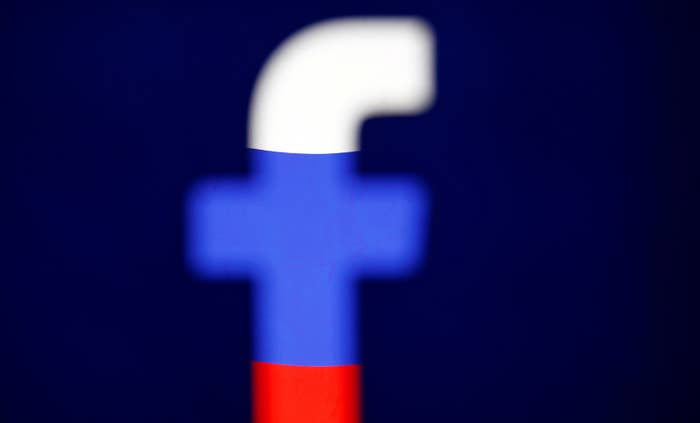 A whopping 126 million people using Facebook in the US could've been exposed to 80,000 posts created by a Kremlin-linked entity seeking to disrupt the 2016 US presidential election and sow discord in its aftermath, according multiple reports Monday.

The number is vastly higher than the 10 million people Facebook initially said were exposed to content created by the entity — called the Internet Research Agency — though that number referred only to its paid posts.

This revelation about the Internet Research Agency's vast reach comes as Facebook prepares to testify in open hearings before the Senate and House Intelligence Committees Wednesday about Russia's manipulation of its platform. Facebook will also appear before the Subcommittee on Crime and Terrorism of the Senate Judiciary Committee on Tuesday to discuss similar issues.
Facebook declined to comment.
The days leading to the hearings have been turbulent for Facebook, which twice updated its statement about the reach of the Russian ads.
Google and Twitter will testify at the hearings this week too, and both companies will provide new details, according to a Google blog post on Monday and reports of Twitter's testimony.
Google's post detailed that it had found "some evidence of efforts to misuse" its platforms by accounts linked to the Internet Research Agency, including 18 channels that uploaded 1,108 videos to YouTube. In its findings, Google said the content was viewed 309,000 times in the US between June 2015 and November 2016, and that the videos were not targeted to the US or any particular segment of the population.
Google said it suspended those 18 accounts for violations of its terms of service, but did not disclose what kind of content lead to those suspensions.
While the search giant has been under less scrutiny than Facebook and Twitter, it has still faced backlash for its role in hosting the videos from Russia Today, a Russian state-backed news network that a federal intelligence report identified as a primary tool in Kremlin propaganda efforts. Google said it ​"found ​no ​evidence ​of ​manipulation ​of ​our ​platform ​or policy ​violations" from RT. Still, earlier this summer, Google removed RT from a premium group of outlets on YouTube that brands could advertise on. At the time, Google gave no explanation for RT's removal from that premium package.
Google also said that it found two accounts linked to the Internet Research Agency that spent $4,700 on its ad platforms, covering both search and display ads, during the election cycle. Those ads, according to the company, were not targeted to users' geography or political preferences. The company also disclosed that it found evidence of Gmail accounts associated with Internet Research Agency's campaign being used to open accounts on other platforms. Google did not say how many Gmail accounts were associated with these activities.
Twitter, according to reports of its planned testimony, said it found more than 2,752 accounts associated with the Internet Research Agency, a significant increase from the approximately 200 it had initially reported. Twitter's initial presentation of that number drew harsh criticism from Senate Intelligence Committee vice chair Senator Mark Warner, who called it "frankly inadequate on almost every level."
Twitter declined to comment.
This week will be a pivotal week for all three companies as they seek to show Congress that they now have their platforms under control after the Russians exploited them during and after the 2016 election season. So far, lawmakers are proving to be a difficult sell — and Silicon Valley's crisis in Washington may just be beginning.