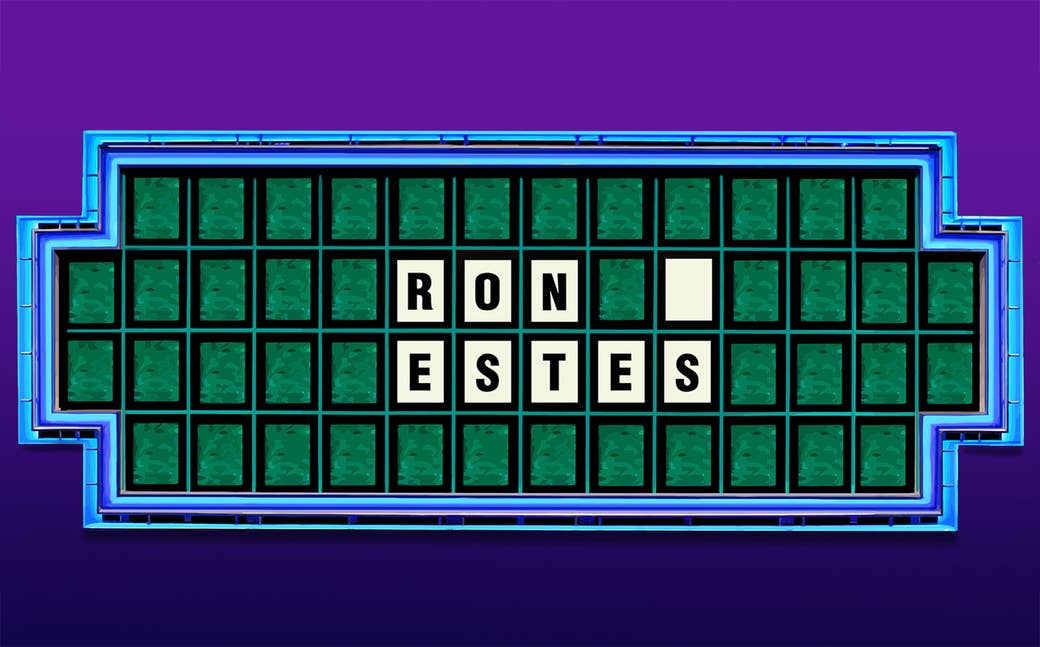 Ron Estes has a Ron Estes problem.
Rep. Ron Estes, a Kansas Republican, is facing a primary challenge Tuesday from a Ron M. Estes, who the congressman would like you to know is an "Imposter" with a capital I.
Ron M. Estes, meanwhile, wants to make clear that he is the "Real" Ron Estes, even if Kansas election officials did not entertain his request that he be titled as such on Tuesday's ballot.
Rep. Ron Estes — whose middle initial is G., a fact that is ultimately irrelevant — would like to note that his opponent's middle initial is not just an identifier, but an indicator of the falsehood he is attempting to perpetrate. "M," after all, "is for 'Misleading,'" says the congressman's campaign.
Ron M. Estes says it's unfair that the congressman gets a title on the ballot when there are so many other ways to distinguish him. G is a totally different letter than M, and what's more, he claimed the congressman is a junior — a falsehood, according to the congressman's campaign.
Such is the confusion facing voters in Kansas's 4th Congressional District. The matchup has presented the congressman, who was first elected last year in a special election, with a singular task in this reelection battle. He doesn't need to convince voters to vote for Ron Estes; he just needs to make sure they know which Ron Estes to vote for.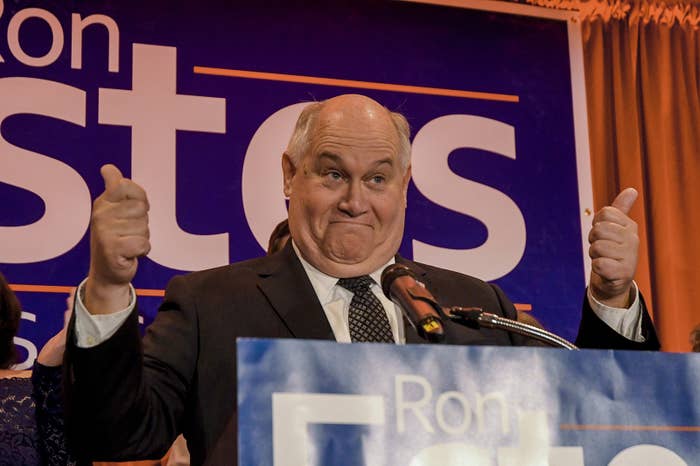 "One of the things we're getting from people is 'You listed the same person twice,'" Tabitha Lehman, the Sedgwick County election commissioner, told BuzzFeed News Friday. There's little that election workers can do about that once voters have entered the voting booth. "Our laws say we can't talk about candidates or campaigns inside the voting area," Lehman said, but given the situation, "we will let them clarify."
"We want to make sure they know: No, they are two different people. But we can't tell you anything about them," she said.
So it has fallen to the campaigns to explain the delineation.
"This entire campaign has not been a persuasion campaign," Rep. Estes' campaign spokesperson Josh Bell told BuzzFeed News. Instead, he said, "We're really just targeting voters to let them know how the ballot is going to look."
The Facebook ads that the congressman is running in the final week of the campaign feature an image of the ballot, with Ron M. Estes — who will appear first on the ballot — blocked out in red with a big X next to his name. The congressman, on the second ballot line, is highlighted in green, next to a picture of his smiling face and a green checkmark.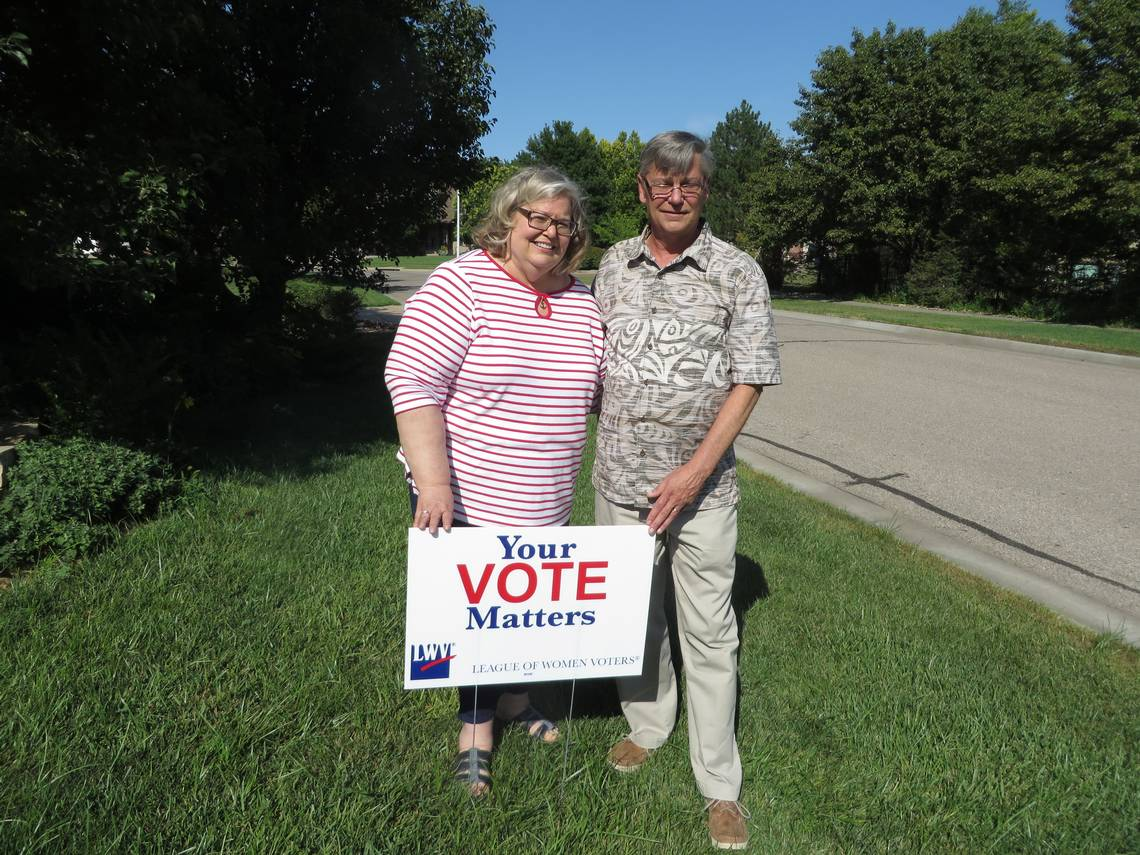 "Did you know that when you vote in the Republican primary on Aug. 7, there will be two Ron Esteses on the ballot?" a woman says incredulously in a radio ad that Rep. Estes' campaign began running last week. "One is the conservative champion, Rep. Ron Estes. The other is an imposter candidate, Ron M. Estes, who is running just to deceive voters. Luckily, Kansans are smart enough to recognize this deception. When you see the two Ron Esteses on the ballot, remember that M is for 'Misleading.'"
Rep. Estes' website even has a section headed "Imposter Ron M. Estes." Small red papers are affixed to the "Ron Estes: US Congress" yard signs, amending them to say "Vote Rep. Aug. 7."
One GOP official in the area said he had received multiple calls from supporters of the congressman who were concerned that the Ron Estes signs they had received didn't say "Rep." on them. Were the signs maybe for the wrong Ron Estes? Was the Ron M. Estes campaign trying to pull a fast one?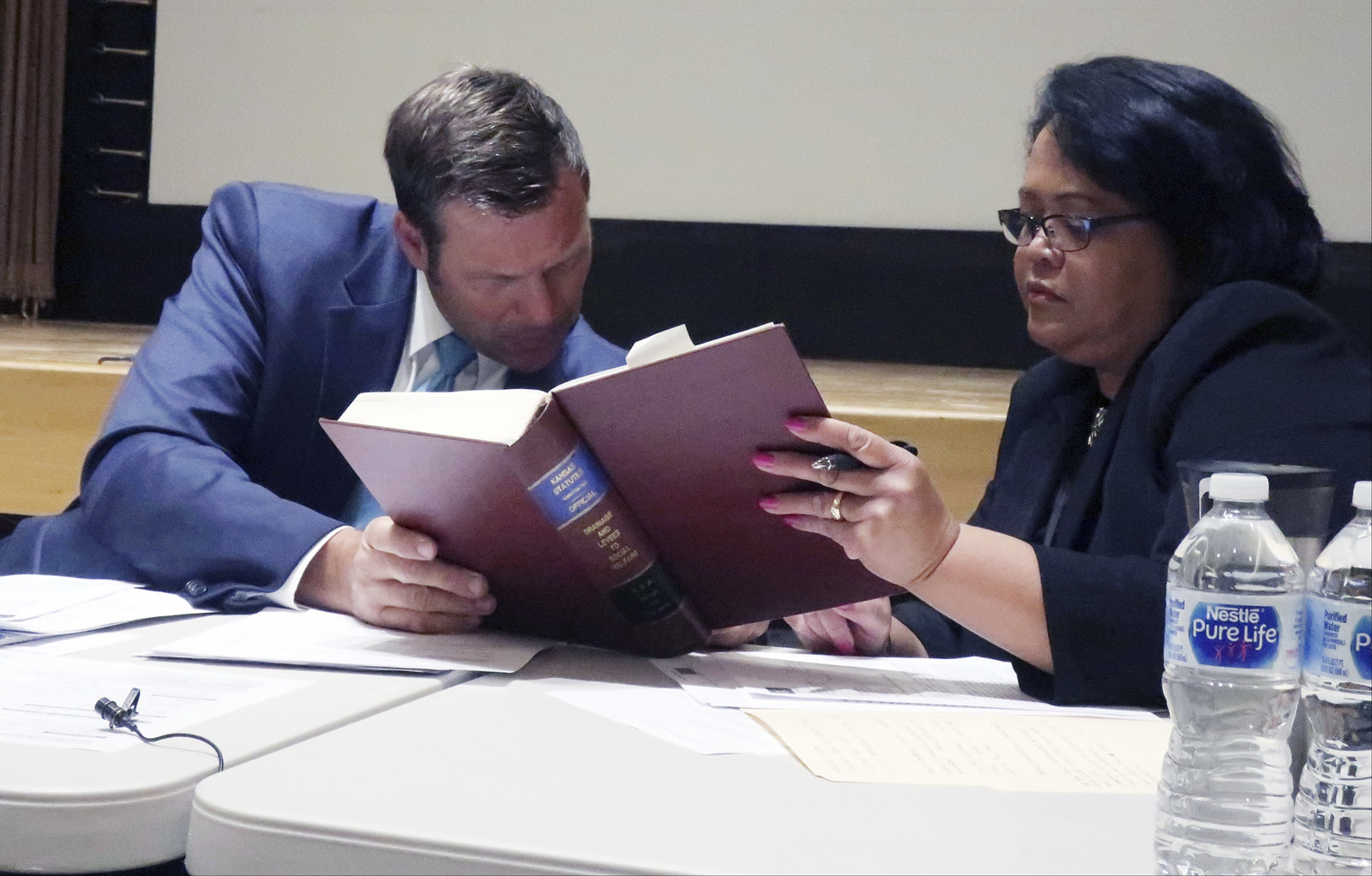 Ron M. Estes' efforts have been less vigorous. He has held no scheduled public events and run no paid media. He has raised $2,078 for the campaign — according to his only quarterly filing with the FEC. Of that money, $78 was spent on his website and $1,760 was used to pay the filing fee to run for office.
"It's pretty much going around, meeting people. We have not asked to meet with organizations," Ron M. Estes told the Wichita Eagle's Kirk Seminoff last month, in one of the few media interviews he has done.
Repeated calls and emails to Ron M. Estes by BuzzFeed News went unreturned.
Improbably, it is Ron M. Estes who secured the RealRonEstes.com URL. He had, at one point, suggested that he be listed as such on the ballot — it was only fair, after all, if the other Ron Estes was going to get to be Rep. Ron Estes. That ask, however, was not granted, and his website contains no mention of the middle initial that will identify him on the ballot.
But last week, Ron M. Estes mounted a counteroffensive against Rep. Estes' "M is for 'Misleading'" campaign. "Remember," posts on his Facebook and Twitter pages say, "the M is for 'Merica."
To go with that, his campaign has posted what it calls an ad on social media that features nine seconds of the words, "On Aug. 7, Vote American. Vote Ron M. Estes," overlaid on a waving American flag, as "Battle Hymn of the Republic" plays in the background.
It's not the first time the two have been confused. In 2010, Ron M. Estes, then unburdened by the use of his middle initial, wrote a letter to the editor that was published in the Wichita Eagle endorsing Jean Schodorf over Mike Pompeo, then making his first run for Congress, in the Republican primary. People raised their eyebrows: They couldn't understand how Ron G. Estes, then the Wichita County treasurer running for state treasurer, could endorse the very moderate Republican candidate — Schodorf later became a Democrat — in that race.
Last week, in a fitting return, a Jean Schodorf wrote a letter to the Wichita Eagle lamenting that "Ron M. Estes has often been confused with the other Ron Estes." She endorsed Ron M. Estes for Congress.
Republicans are convinced that the whole primary is Democrats trying to mess with them. They note, among other things, Ron M. Estes' wife, Ellen Estes, had donated to Democrat James Thompson's campaign when he was running against Estes in a special election last year and again late last year.
"It's very disappointing that there really hasn't been an outcry because of the shameful gutter politics and dirty tricks," said Bell.
The decision by the state elections board to allow Rep. Estes to be explicitly identified as an incumbent has been a boon to the campaign. A title wouldn't normally be allowed on the ballot, but Secretary of State Kris Kobach, who is also on the ballot Tuesday as a Republican candidate for governor, said an exception was necessary because otherwise "it would just cause too much voter confusion" and require unreasonable sums of money to educate voters on the difference.
"I think that will clear up confusion for people that aren't following things very closely," said Jason Watkins, a government affairs consultant for the Wichita Chamber.
Without the "Rep." in front, and without friendly elections officials to make that title happen, such a challenge "would be a full-out disaster for the incumbent," a former state senator opined. But he also marveled that it hadn't happened before. After all, there are plenty of members of Congress with more common names than Estes.
"I think it's going to happen now because it is so clever," he said.
Rep. Estes' backers expect him to emerge from this primary without major incident. Still, it's confusing. "I went and early voted last week, and even last week, it took a second for me to calibrate seeing Rep. Ron Estes and Ron M. Estes [and] to make sure I'm pushing the right button," the former state senator said.
"It's actually not been as bad as I thought it would be so far," said Lehman, the election commissioner. "But we haven't gotten to Election Day." ●
CORRECTION
Rep. Ron Estes represents Kansas's 4th District. An earlier version of this story misidentified the district.
Ron M. Estes claimed Rep. Ron Estes is a junior, which the congressman's campaign says is false. An earlier version of this story mischaracterized Ron M. Estes' claim.