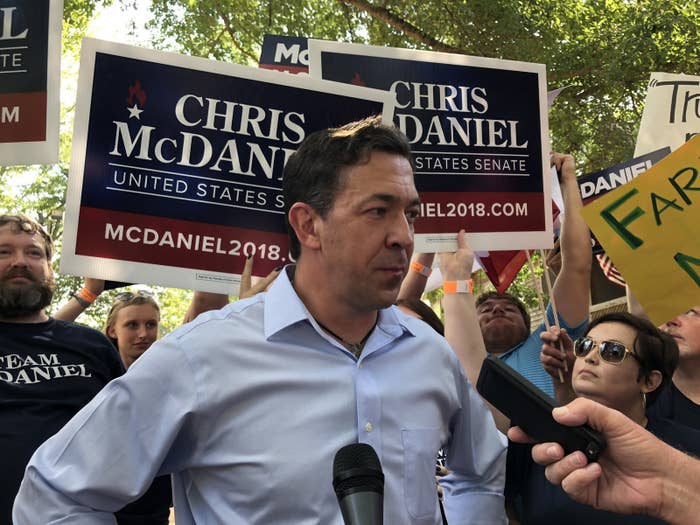 In June, when South Carolina state Rep. Katie Arrington became the third challenger to beat a Republican congressional incumbent in a primary in the last year, she declared in her victory speech: "We are the party of Donald J. Trump."
Mississippi state Sen. Chris McDaniel, hoping for a similar success in a state Senate race in November, wants to talk instead about the party of Ronald Reagan.
"The bold party of Reagan," McDaniel boomed from the stage at the Neshoba County Fair Thursday morning, "has now become the pastel color of Lindsey Graham."
Reagan was the centerpiece of nearly every Republican stump speech in 2014, when McDaniel made his first run for this Senate seat. But almost two years into Trump's presidency, it is an emphasis that sounds, well, odd, as Republicans around the country race to declare their support for the current president, not one who occupied the White House decades ago.
President Barack Obama is now out of the White House; Trump is in. And Trump's tenure of alternately blowing up conservative orthodoxy and helping fulfill longtime conservative pipe dreams, all while keeping his base enthralled, has inspired Republicans to paper over many longtime divisions within the party.
McDaniel's campaign will be a test of whether in this moment, the conservative, antiestablishment sentiment that has animated and divided the Republican Party since 2010 can still pack a punch.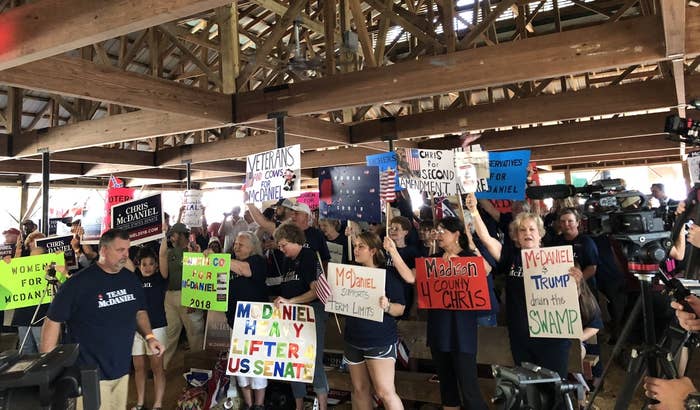 "I'm a conservative," he told reporters after his speech when asked why he was the better candidate than his opponents, Republican Sen. Cindy Hyde-Smith and former Democratic Rep. Mike Espy. "When the people hear that message, when they understand that conservatism is alive and well in this state, of the Reagan mold, then they're gonna come home and we're gonna win this race."
McDaniel's speech was an impassioned plea to voters to right the perceived wrongs of the 2014 race, when, his supporters believe, he was robbed of a Senate seat he had rightfully won. His 2018 campaign is in part a monument to that injustice.
"Here we are again, right?" McDaniel said with a sigh, setting the scene at the start of his speech Thursday morning. He was not referring to the Neshoba County Fair, where he was speaking for the first time, but to the situation in which he found himself.
Nearly four decades ago, Reagan himself spoke here, giving his first big political speech after securing the 1980 Republican nomination for president. His expression of support for states' rights in that speech, delivered in a place with a particularly fraught history on civil rights, has been long criticized and debated.
"I have never seen anything like this," Reagan said of the fair, "because there isn't anything like this any place on earth."
"Fair" is a perhaps confusing term for this event, which bills itself as "Mississippi's Giant Houseparty," for the hundreds of candy-colored wooden edifices that line the main square and its surroundings, forming a small town that is populated for just this one week of the year. It is part frat party, part political rally. The cabins are draped in flags and fairy lights and signs expressing support for favored contestants in the Miss Neshoba County Fair beauty pageant and for favored political candidates, the only reminder of politics once the morning political speeches end, save the discarded hand fans plastered with Hyde-Smith's name or featuring senior Mississippi Sen. Roger Wicker's face.
McDaniel faces Hyde-Smith and Espy in a special election to replace Sen. Thad Cochran, who resigned in April. Gov. Phil Bryant appointed Hyde-Smith to fill the seat until a special election, which will be held on Election Day in November. The contest will pit all the candidates on the ballot, regardless of party affiliation, against one another. If no candidate gets more than 50% of the vote, the top two vote-getters will face off in a runoff three weeks later. With Espy as the only Democrat in the race, the safe bet is that this is heading to a runoff between him and the top Republican finisher, and some Republicans see the battle for that spot as effectively the Republican primary.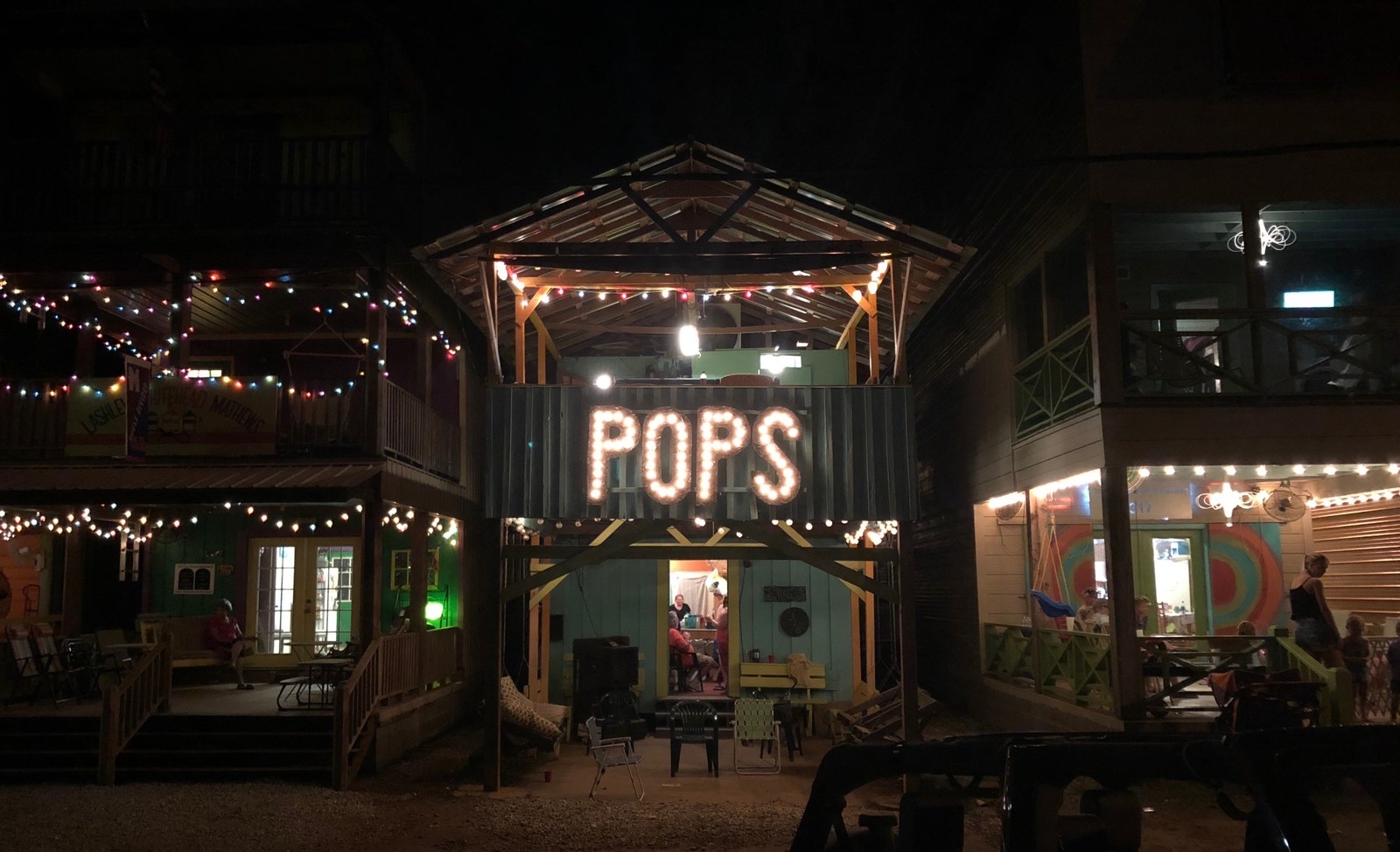 When McDaniel first sought this seat in 2014, he was hailed as a giant slayer. He ran an insurgent campaign against Cochran, who was first elected in 1978 and, as chair of the Appropriations Committee, had been responsible for many earmarks for his home state, the type of perks a wave of conservatives had been elected to oppose. McDaniel became a conservative cause célèbre, with money pouring in from powerful conservative groups like the Club for Growth and a steady drumbeat of support from talk radio and conservative outlets. Cochran, who had not had a serious challenge for years, was ill-prepared for this energetic effort against him, and on primary night, McDaniel beat him by about 1,400 votes. But with a third, little-known candidate also in the race, McDaniel didn't get more than 50% of the vote, forcing him into a runoff with Cochran. Cochran's allies mobilized on his behalf and three weeks later, it was Cochran who came out on top, beating McDaniel by about 6,400 votes.
"Our fight never really changed," McDaniel insisted after his speech, when asked this week about the challenges of running against the establishment in 2018 as opposed to 2014. "It doesn't matter who controls the government if the built-in establishment is still in place — it has to be challenged."
But it is not clear that there is an appetite among Republicans in Mississippi and elsewhere to litigate a race on such terms. Republicans have a slim two-vote majority in the Senate. Their majority in the House is imperiled. Some Republicans worry a McDaniel versus Espy runoff could mean a repeat of what happened in Alabama, handing a safe Republican seat to a Democrat.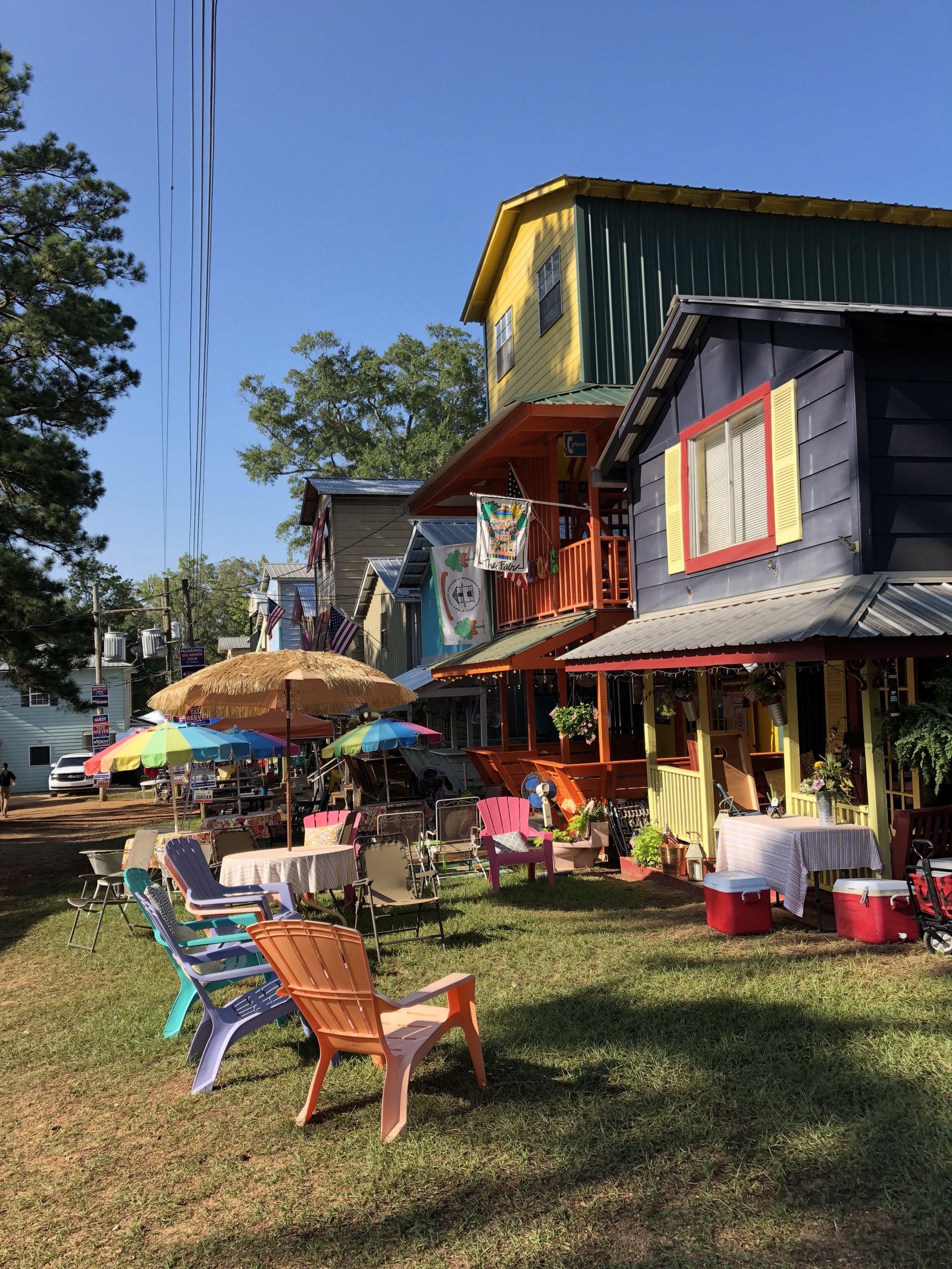 "We've got a choice in November of whether to build on these accomplishments or whether to take another direction," said Wicker, who is also on the ballot in November, when it was his turn on the stage Thursday. "If we put Nancy Pelosi and Chuck Schumer in charge of the Congress — and that's what the result would be if the Democrats win — all of these accomplishments would be at risk. That's the choice we have."
Late last year, things seemed different. Roy Moore was on pace to be the next senator from Alabama, having bested appointed Sen. Luther Strange, the establishment pick, in a Republican primary. Steve Bannon, who claimed credit for helping propel Moore to victory, was building an effort to primary a whole slate of incumbent Republican senators. McDaniel, Bannon's allies said at the time, appeared to have the best shot of ousting one.
But then things unraveled. Moore lost the special election to a Democrat, giving away what should have been a safe Republican seat. Bannon was exiled from Trump's inner circle. Cochran waited just long enough to announce his resignation that he forced McDaniel to announce that he would challenge Wicker, for fear of missing the filing deadline and not being able to run at all. McDaniel then switched to run in the special election, opening him to criticism from opponents that he was a political opportunist. Thus far, the outside groups that supported McDaniel last time have declined to engage in the race. And Trump has only once endorsed against an incumbent this cycle — when he backed Arrington over frequent Trump critic Mark Sanford — despite efforts by challengers to cast themselves as Trumpian figures seeking to take on the establishment.
"I don't think Donald Trump is against the insurgency," McDaniel said in an interview. "I think he wants to see change. I think Mitch McConnell forces him to play the Washington game."
"What we're trying to do is make it possible one day where [Trump] never has to play games with those people again, where he can just pass his agenda without having to ask those people for assistance," McDaniel added.
This is the major addition to McDaniel's message since 2014: Trump, he says, "needs help." Other than that, McDaniel's "message hasn't changed," said longtime Mississippi political columnist Sid Salter in an interview on his porch swing later in the afternoon, when crowds and candidates alike had retreated to cabins for lunch and to wait out the midday heat.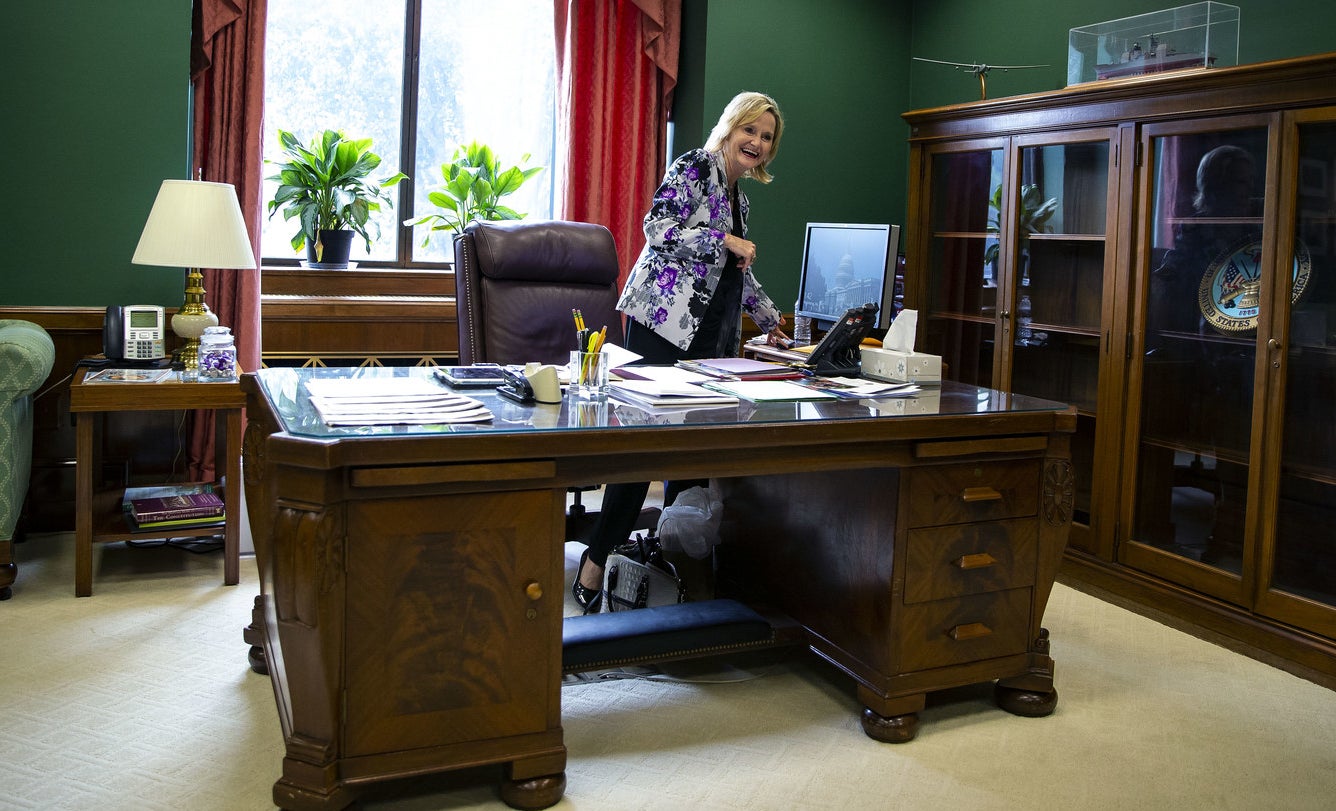 McDaniel parted ways last month with consultant Rick Tyler — an MSNBC political analyst who has made frequent television appearances since the election criticizing Trump as insufficiently conservative — over his lack of support for Trump. Pressed on the fact that Tyler's position couldn't have possibly come as a surprise, McDaniel said he "thought he would come around to my way of thinking." Tyler declined to discuss his split with McDaniel.
McDaniel was a Ted Cruz supporter during the 2016 primary, and he is on the record as having criticized Trump's positions. Shortly before he took the stage Thursday morning, Hyde-Smith's campaign posted a digital ad featuring video of McDaniel questioning Trump's conservatism.
McDaniel said he was only repeating Trump's own words back. Trump endorsed McDaniel in his 2014 Senate bid, and during a phone call at that time, McDaniel said, "we talked about his belief system, and he told me he was behind me because he believed in me, he thought I would shake things up in Washington, but he said, 'I'm not a constitutional conservative the way you are.' And that's the only insult I've ever— It's not even an insult; it's the only comment I've ever made."
When McDaniel announced his campaign, people who remembered the 2014 race braced for fireworks from the man who never conceded and spent months unsuccessfully challenging the result in court. But at this point, his candidacy largely elicits a shrug from Hyde-Smith supporters, many of them the same people who just four years ago had to move mountains to reelect Cochran. Hyde-Smith's internal polling from this week, per a source who has seen the poll, found her functionally tied with Espy and leading McDaniel by 10 points. Her lead over him has grown since a May internal poll, per the source.
"As far as Sen. McDaniel goes, you get the sense that there's sort of more heat than light there," state Rep. Cory Wilson told BuzzFeed News.
McDaniel and his supporters contend otherwise. The hard feelings remain from 2014. "You witnessed them," said Laura Van Overschelde, who chairs the Mississippi Tea Party, pointing to the McDaniel supporters who filled the front of the outdoor theater, wearing Team McDaniel shirts and bearing signs to cheer on their guy and heckle his opponents. And those hard feelings have animated his base this time around.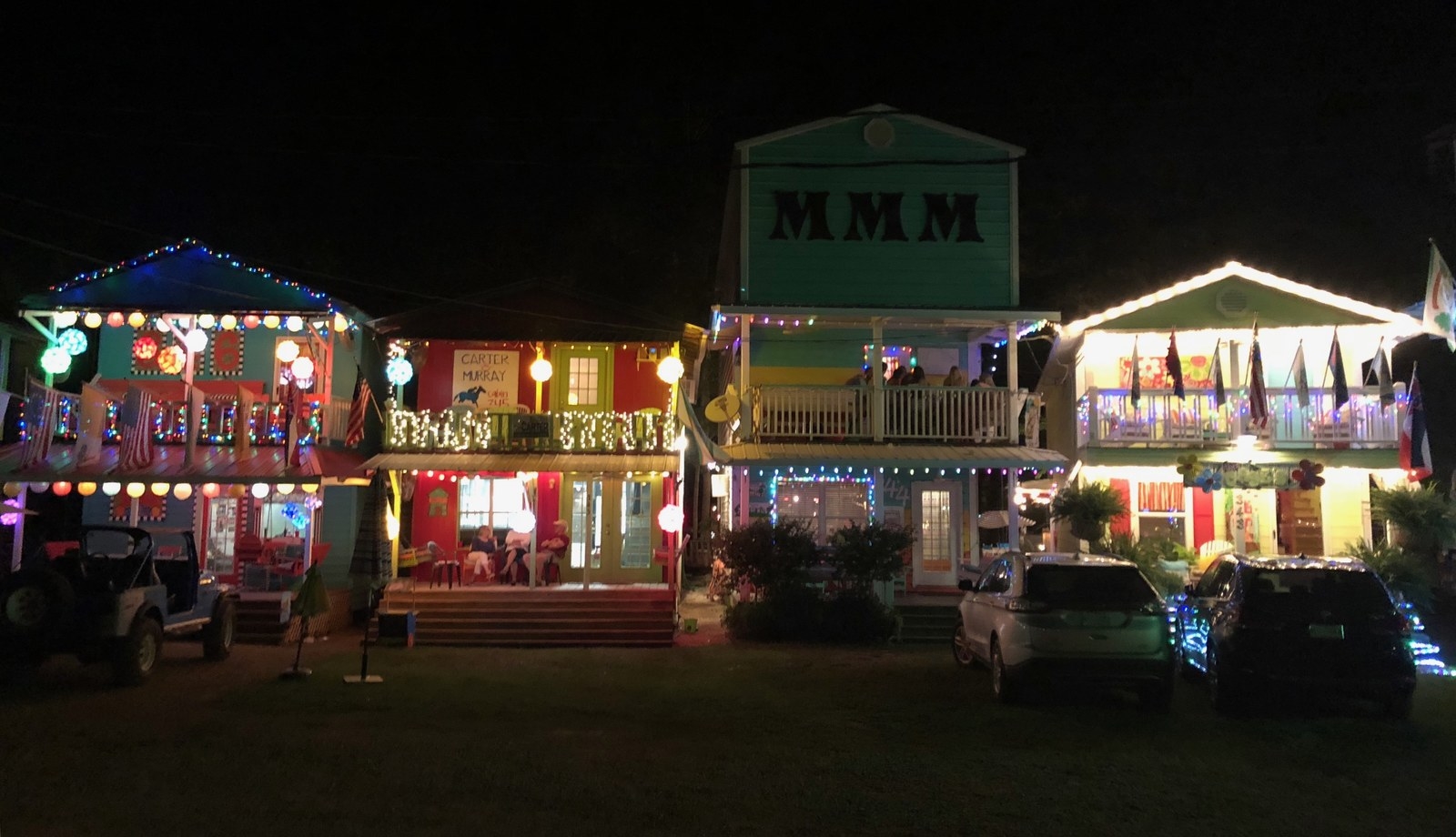 The race, said McDaniel's former consultant Tyler, hinges on whether McDaniel can successfully prosecute the case that he is the only conservative in the race. Hyde-Smith was a Democrat until she switched parties in 2010, a centerpiece of McDaniel's case.
"If people believe that she's a conservative, she'll win," said Tyler, in a phone call. "If Chris can convince people he's the only conservative, he'll win."
Hyde-Smith emphasizes a different credential: her alliance with the Trump administration. The president has not made an endorsement in the race. But in recent Republican primaries, his support has proved a knockout blow to the unlucky candidate to be on the other side of it.
Hyde-Smith's speech was peppered with references to her close dealings with the Trump administration and other advantages of her incumbency. She was invited to the White House when Trump nominated Judge Brett Kavanaugh for the Supreme Court. As a member of the Agriculture Committee, she helped push through a farm bill last week. Vice President Mike Pence, "a gentleman's gentleman," gave her her senatorial pin. Her paid media emphasizes that she's the only senator to have voted with Trump 100% of the time — made easier by the fact that she's currently the shortest-serving senator.
"I am my own woman," she said in an interview, insisting that she would break with Trump if the moment called for it. "But the things that he's doing, I agree with."
Both sides are aware that a lot could change between now and Election Day. A sudden cash infusion, several Republicans said, could change the course of McDaniel's campaign. A misstep could change the course of Hyde-Smith's.
"It's gonna be a long time between now and then. We've gotta put up with a whole lot between now and then," Hyde-Smith said wryly toward the end of her speech, after regular interruptions from the McDaniel supporters who had packed the wooden benches in the front row to cheer him and jeer her. "But that's okay."