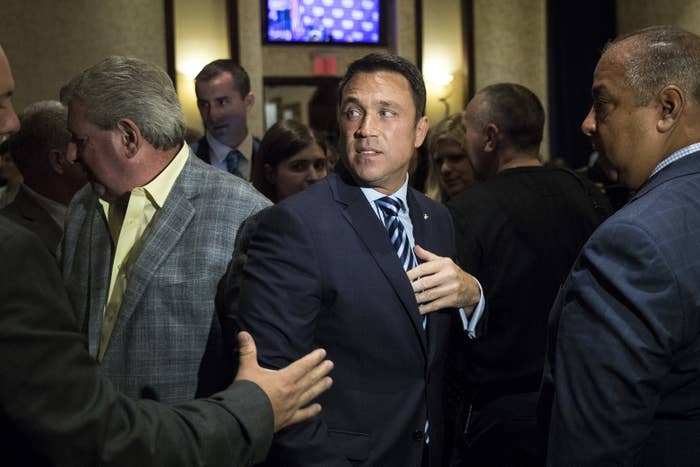 Former Rep. Michael Grimm is not ruling out running for his old seat on Staten Island, after Republican Rep. Dan Donovan lost to Democrat Max Rose Tuesday.
"I'm certainly not closing any doors," Grimm, a Republican, told BuzzFeed News Tuesday night, after results came in. "Will I look at it? Yeah, I'll probably look at it. Again, the seat means a lot to me."
Grimm won the seat in 2010 and represented it until he resigned in 2014, shortly after winning reelection and shortly before pleading guilty to tax fraud and going to jail. He tried to win the seat back in 2018, challenging Donovan in a primary. Donovan won — handily — with the help of an endorsement from President Donald Trump.

"I don't think it was a huge surprise," Grimm said of Donovan's loss, explaining, "He alienated his conservative base and he alienated all the Trump supporters."
Rose and Grimm are more stylistically matched than either was with Donovan. Rose did not run as a big progressive, but rather as an anti-establishment type as eager to take on Democrats (especially Nancy Pelosi and New York City Mayor Bill de Blasio) as Republicans.