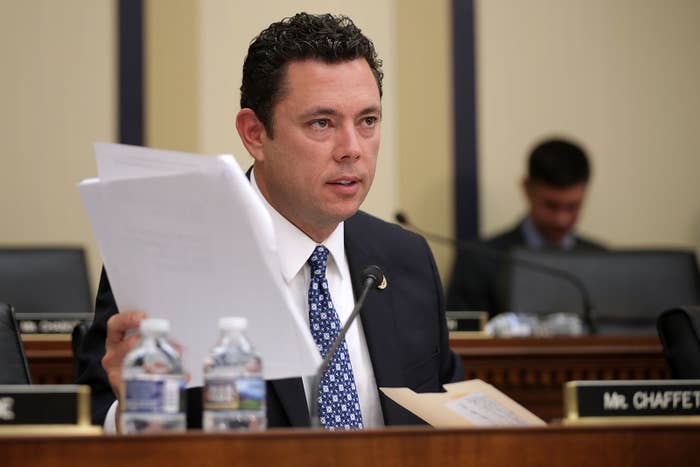 WASHINGTON — The election may be over, but the House Oversight and Government Reform Committee will continue its investigation into Hillary Clinton's email use at the State Department, Committee Chairman Jason Chaffetz told reporters Monday.
"This was never a political targeting from the beginning. Just because there's a political election doesn't mean it goes away. So of course I'm going to continue to pursue that," Chaffetz said.
He said it remained a priority for the committee, though he noted, "I've got a lot of top priorities."
"It's potentially one of the largest breaches of security in the history of the State Department. It cannot and should never be repeated again. How was it that so much information was able to migrate out the door? These are still open questions that we need to finish up so they don't happen again."
Chaffetz said his committee would also work to hold the Trump administration accountable for potential conflicts of interest.
"My job in this role is not to protect or be a cheerleader for the president. It's just not. I'm not here to defend him at every turn," Chaffetz said.
But, he cautioned, his committee would have limited ability to deal with the president-elect's conflicts of interest when he took office. "My concern is to make sure there's compliance with the law. I will tell you that the president is exempt from a lot of them," Chaffetz said.
Asked specifically about Trump's announcement that his son-in-law, Jared Kushner, would serve as a senior adviser to the president, and whether that would raise issues of nepotism, Chaffetz demurred. "I have not looked at that at all. I can't say one direction or another without looking at it," he said.
But, he added later: "If you're going to have a relative working in the White House, it's going to draw some questions."