A month ago, I flew out to Nevada to spend a couple of days with Dennis Hof, a pimp, owner of several brothels, and — it seemed at the time — a soon-to-be member of Nevada's state legislature. He called himself the "Trump of Pahrump," a moniker he credited to Roger Stone. And he seemed in so many ways like the perfect encapsulation of this political moment.
On Tuesday, Hof was found dead two days after his 72nd birthday. He'll be remembered as a "flamboyant brothel owner" (his words), as the face of America's legal sex industry, and for the HBO reality show Cathouse, which chronicled life at his most famous brothel, the Bunny Ranch. He had also been accused multiple times of sexual assault, allegations that were under investigation by the Nevada Department of Public Safety when he died.
But he had, in his latest act, become a somewhat successful political figure — partly despite all that, but maybe a little bit because of it. Almost two years ago, he joined the Republican Party. In June, he bested the favored three-term Republican incumbent in a primary for a state Assembly seat. Over the two days I spent in Pahrump, he repeatedly told people that the next stop might be lieutenant governor, and that Stone was grooming him to be governor one day.
He was the obvious outgrowth of Trumpism — utterly distasteful to established political forces, entirely unapologetic, and seemingly able to defy political gravity.
"Look at these conservative old people who love a pimp," Hof whispered gleefully to me during a meeting of the Nye County Republican Central Committee. "They do love me, by the way."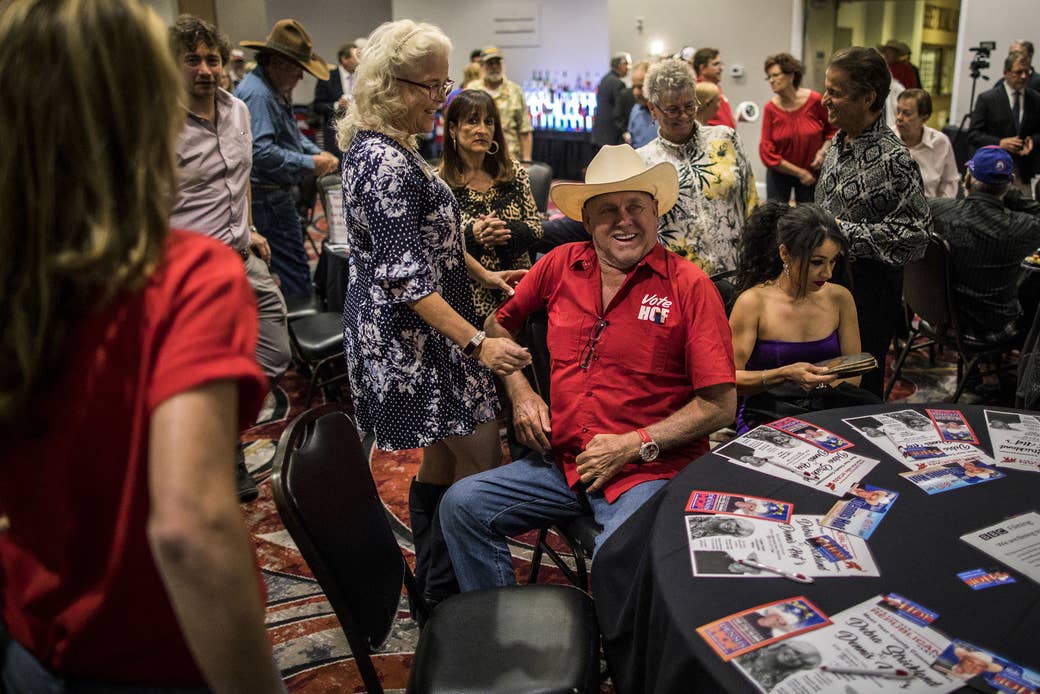 Minutes earlier, he'd been named volunteer of the month.
Hof had a theory of his success, he told me later that day, at the Trump Your Heels Fashion Show, a fundraiser for the Pahrump Valley Republican Women's Club.
He saw his support as consistent with Trump emerging unharmed from "the 'Grab them by the P thing,' " as he called it. After the Access Hollywood tape came out, he said, the powers that be were certain: " 'No woman will ever vote Donald Trump, dah dah dah.' Women were like, 'Yeah, we won't vote for him.' Till they got behind the fucking ballot box and nobody's looking — boop, 'I want a man. I don't give a shit how many pussies he grabs, I want a man that'll make things happen,' " Hof theorized. "And the same thing with me."
His goal, he said, was "to win the general by 20 points."
"I want to show this just isn't a fluke," he explained. "'It wasn't close — no, Dennis won by 20 points.' That's what I'm going for."
He had thrown himself wholeheartedly into the task of becoming a member of the Republican Party in good standing. For anyone looking to raise money, he was an easy mark. He bought raffle tickets. He promised to raise money for the local high school's ROTC program. He was the winning bidder on fully half the outfits at the fashion show — he'd give them to "the girls," he said, though he bought one for the woman modeling it because he could tell she liked wearing it. He paid the last-minute entry fee to have three of his staffers walk in the fashion show wearing his campaign shirts. He promised a $1,000 donation to entice more people to bid on the shirts.
Announcing him as volunteer of the month, Nye County Republican Chair Joe Burdzinski described him as "someone that has done a tremendous amount to build the party with advertising, finance, talking, going around, encouraging people to join. And he made me a promise — he said, you know, 'I promise you I'm gonna help you build this party.' And the first billboard I saw was that he was a Republican and please join the party."
Hof was an odd fit, though, for our traditional understanding of what a Republican is. He wanted nothing to do with "that clusterfuck of abortion." He didn't like the practice, he said, but "I don't think anybody should ever be able to dictate to a woman how she's gonna have to lead her life."
His solution was more sex education in schools — sex education that was a little truer to real-life experience. "All men want to do is get off," he proposed. "Teach blowjobs in school."
Hof cultivated his own legend, and he was a legend, he seemed sure, even within the orbit of celebrity in which he moved. He was profiled by the New Yorker (a piece he credited with really putting him on the map) and interviewed by Barbara Walters. Rita Cosby wrote a section for his book. He made regular appearances on The Howard Stern Show. He evidently enjoyed having a reporter trail him around — and pointing out to people that he was someone a reporter would want to follow around; he made a point of taking the microphone to introduce me at events.

He was good friends with Billy Bush. He and Sean Hannity emailed. Heidi Fleiss, the Hollywood Madam, stood next to him at his victory party on primary night and joined him at a murder mystery dinner when I was out there. Roger Stone advised him. Tucker Carlson (who, full disclosure, gave me my first job out of college) gave him the push to run. Kristin Davis, the New York Madam, was a friend. Vince Neil of Mötley Crüe had offered him the use of the band's bus.
Each year, Hof threw a joint birthday party with Johnny Buss, one of the owners of the Lakers, at the Bunny Ranch. This year, Hof was starting a new tradition: a second, political birthday party, where Grover Norquist and Joe Arpaio would be the headliners. That party was the night before he died. Ron Jeremy, one of his long-time close friends, was in attendance, and according to a tweet from his campaign manager, Chuck Muth, it was Jeremy who found him dead the next morning.

At the murder mystery dinner, Fleiss mentioned that a friend told her that Charlie Sheen wanted to talk to her — they hadn't spoken in years (he was outed as one of her johns when she was arrested) — and if he did, she was going to invite him to Hof's birthday party. And she told Hof, "You have to be nice."
"Oh of course I will," Hof told her. "I'd love to have him come out for me and endorse me."
For Hof, these connections were political currency — and was he entirely wrong in 2018? He talked about them as lending a level of credibility to his campaign. When Stone came out for him in the primary, he said, "Everybody went, 'Wow, Roger Stone thinks this is important enough to come out?'"
He also saw his celebrity relationships as something that would help him get things done in Carson City, where his overtures to the state's Republican establishment were less readily accepted.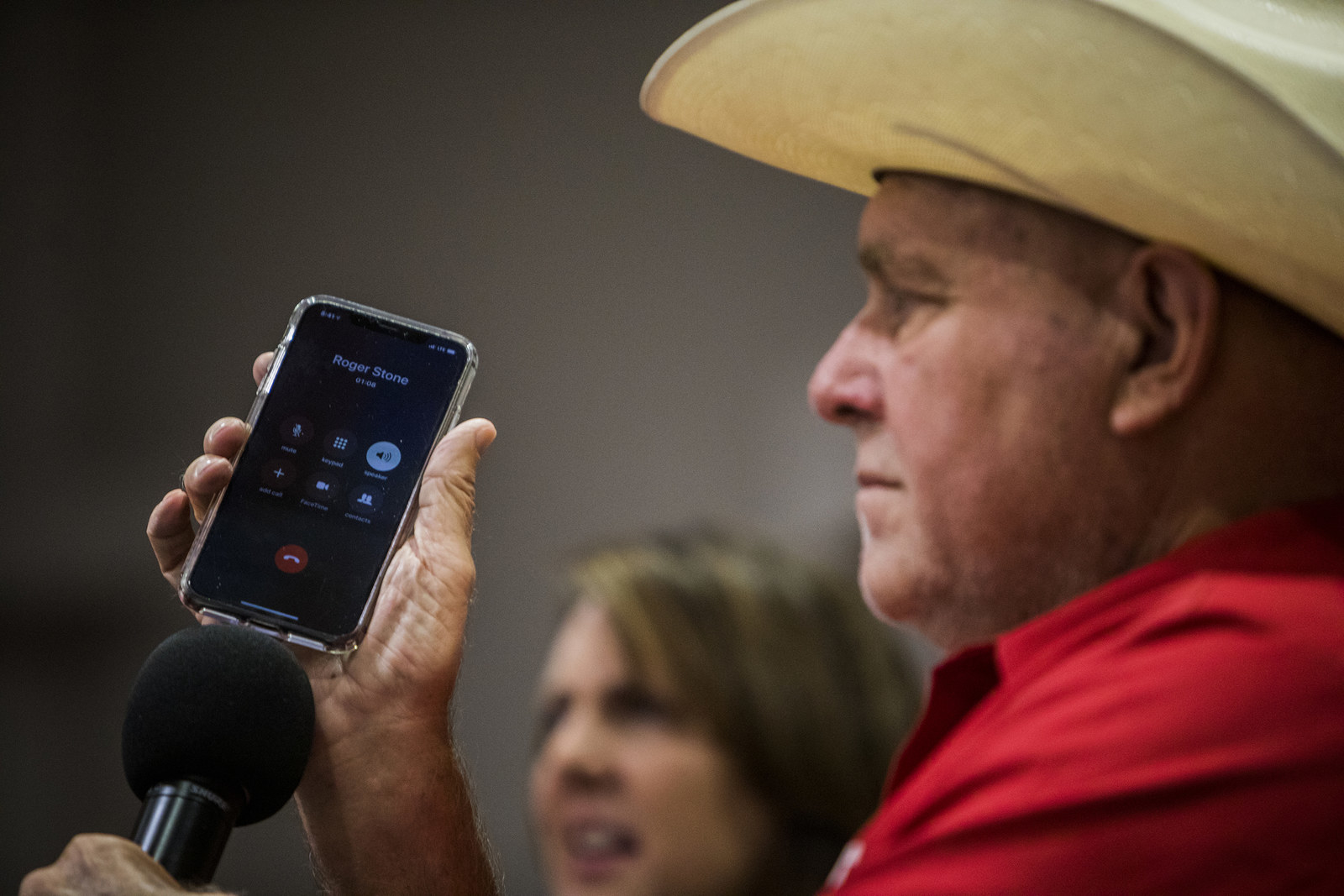 "Halfway through the legislature, they will love me, 'cause they know that I have a voice and that I can bring media attention to an issue," he predicted. "They're gonna hate me 'cause I'm stealing their thunder. 'Cause all of them, this is their big — not all of them but some of them — this is their big moment in life: A television reporter actually talks to them. Well, I've been doing that for 27 years."
Even in the current environment of conservative backlash to #MeToo and the Trump presidency, there was a preemptive backlash to Hof. Democrats, including EMILY's List, had engaged in a race they seemed unlikely to win, partly on principle — they didn't want to give Hof a bigger megaphone. Republican members of the Assembly had suggested they might give him a crappy office in Carson City (he said he'd co-opt Mötley Crüe's tour bus and park it outside the capitol).
"We're gonna be serving liquor in there from 9 in the morning 'til midnight. I'm gonna have qualified massage technicians — not the hookers — rubbing your shoulders and your feet while I'm trying to sell you on my idea, and if you agree with me I might take you out to the Bunny Ranch and get you laid," he said.
Hof was accustomed to getting his way. I arrived at the Nye County Republican Central Committee meeting to learn that the chairman had a blanket rule against letting reporters into their meetings. Hof was insistent. "You're staying," he told me, flagging down Burdzinski. He had invited me, Hof said, and he wanted me to be there.
"If he blesses you, you can stay," Burdzinski conceded before kicking off a meeting in which Hof repeatedly seized the floor, speaking for as long as he wanted, despite Burdzinski's repeated insistence to everyone else that they hold their comments — everyone was headed to the fashion show afterward, and Burdzinski wanted the meeting to end on time. He even talked like Trump, at times, delivering tangentially related monologues that ping-ponged from subject to subject with little evident connective tissue.

Gubernatorial nominee Adam Laxalt had steered clear, and Sen. Dean Heller, up for his own reelection, had said outright he wouldn't support him.
The distaste was mutual. Hof said he was backing both Heller and Laxalt and that he hoped each won. He even promised to put up billboards — part expression of support, part trolling — that featured him, Heller, and Laxalt, with the words "The Winning Team."
But in the two days I was with him, Hof told everyone he met that Oscar Goodman, the former mob lawyer turned Democratic Las Vegas mayor, had suggested they run for governor and lieutenant governor in 2022 if Laxalt and his running mate "don't do the right thing."
Ryan Keller, an emissary from Laxalt's campaign, had been dispatched to speak at the Republican meeting in Nye County and answer questions. Hof had some.
"Ryan, just a little criticism," Hof began. He was supporting Laxalt, he reiterated, but he wasn't really feeling the love in return. And to be frank, he thought Laxalt was making a grave error. Already, one Republican county commissioner from the area had said she would back Ryan Bundy, the son of Cliven Bundy, who's running as a third-party gubernatorial candidate. And, Hof suggested, she might not be the only voter Laxalt lost if he continued to ignore the Republicans in Nye County who had picked Hof to be their candidate.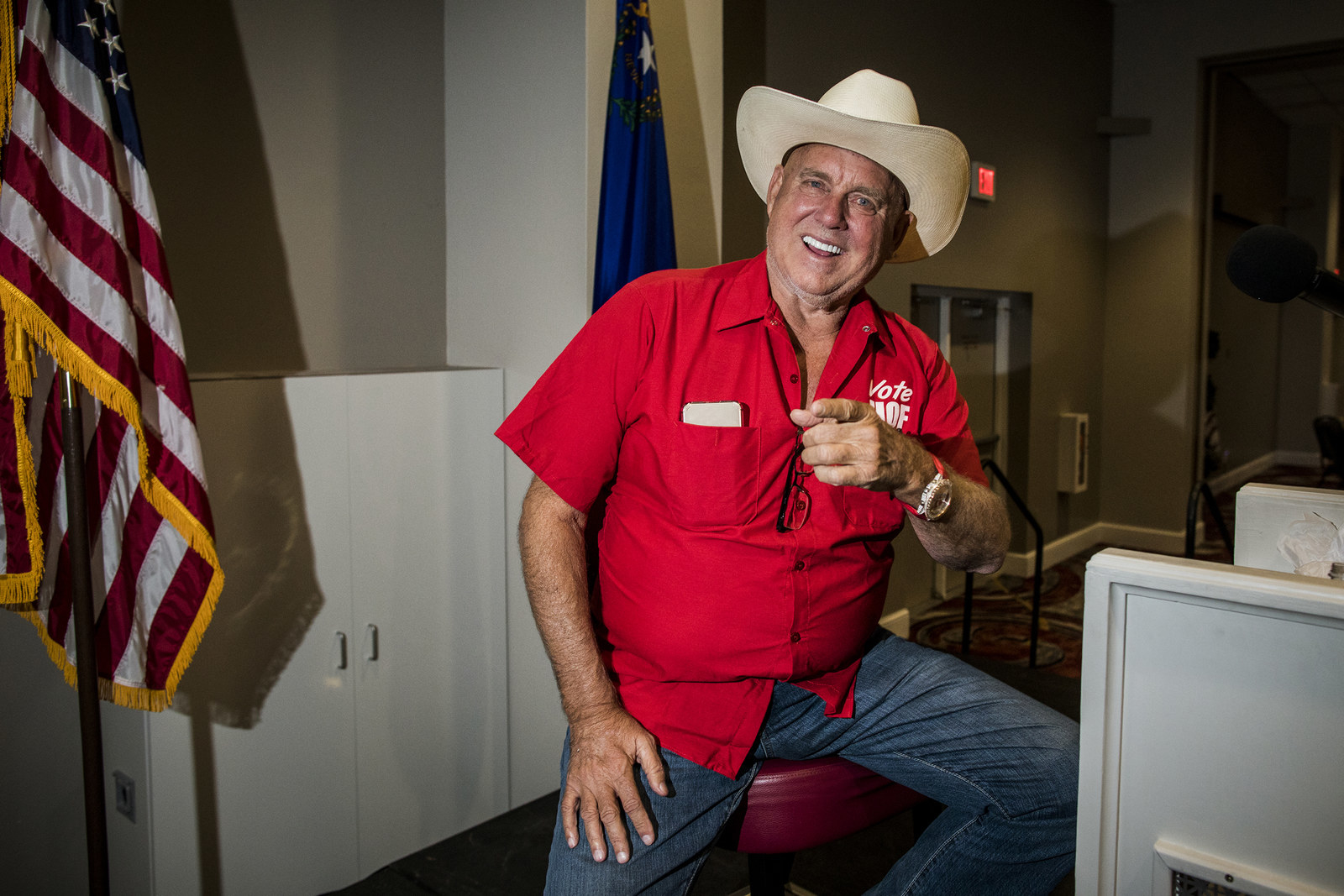 "You need the rurals, and trust me, I've got a lot of influence in these rurals. If he wants to be a real man and show a team effect," Hof said pointedly, Laxalt should join Hof at the Fall Festival, where he had a booth. He even said he'd make up the graphics to make it a Laxalt booth instead of a Hof booth. "He needs to be in my booth with me and show that we are a team and stop all the bullshit," Hof said.
"If not, you're alienating a lot of people," he added. "I am the people's choice. And for him not to support me is wrong."
The campaign was doing a lot of work to win in the rural parts of the state, Keller replied, declining to engage. He thanked Hof for the comment.
"That little thing about Laxalt, the interaction there, it's very serious," Hof told me later at the fashion show. "You should probably get a hold of Laxalt and get a comment from him, say you were at this meeting, here's what happened, the people obviously love Dennis, what's going on. See what Laxalt says. If he says, gives you the wrong answer, you could be the blow that makes him lose this because I'll take that and shove it up his ass if he says anything about me."
There might not be another candidate quite like Hof anytime soon, but it is exactly this tension that "regular" Republicans have faced with Trump — a tension that shows little sign of going away.
Hof and his friends seemed determined to leave his imprint on Nevada's politics. "Do you want a square to be in office?" Fleiss asked me when I visited her at her house. "Someone who's never been around? Someone who's never done anything? No. I want my candidate to identify with all — like Dennis deals with crazy hookers? That is hard. That is a hard business to run. And he makes everyone get along."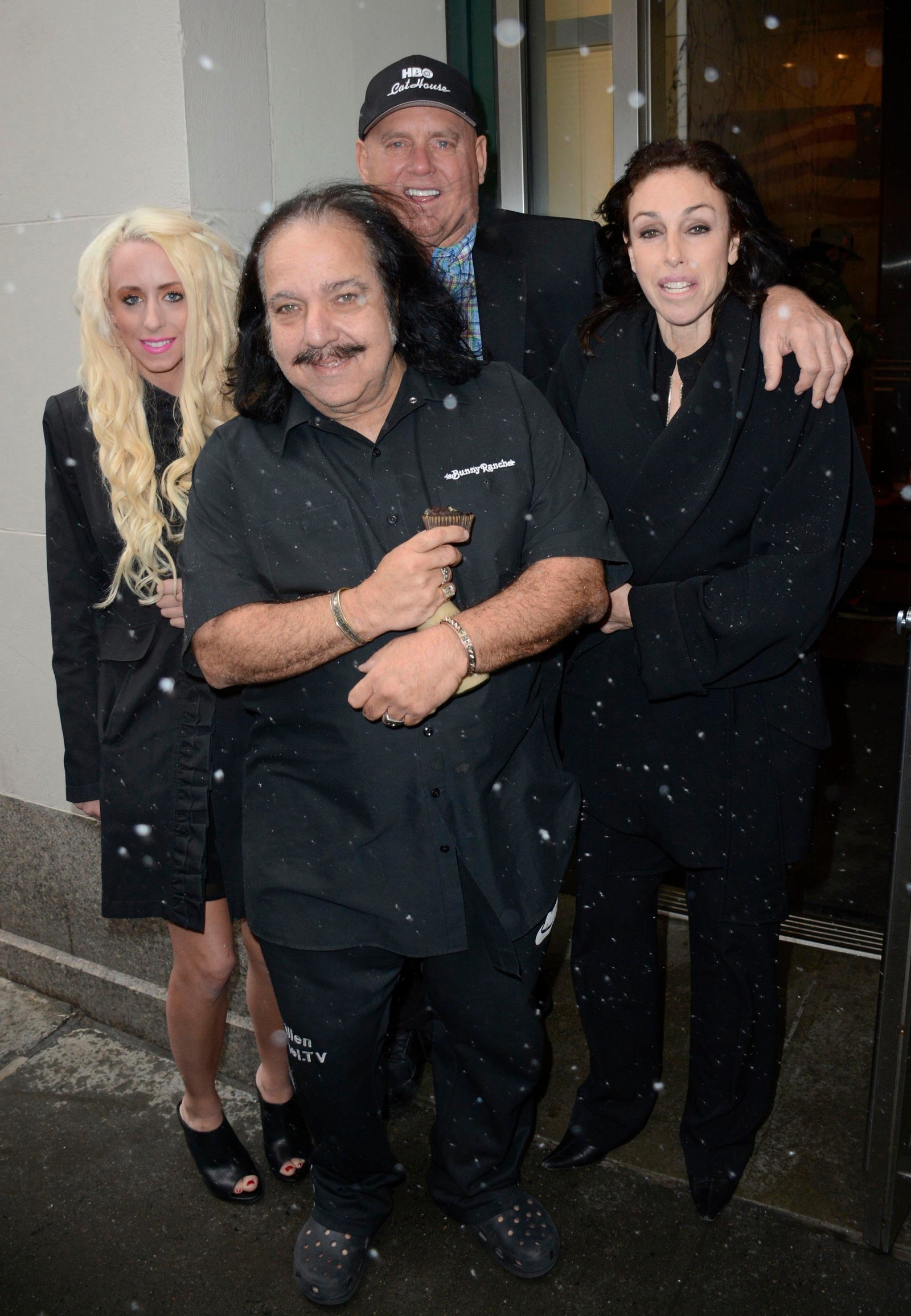 Fleiss is a former madam. She went to jail, she's struggled — very publicly — with drug addiction, and she now lives in a house that she's converted into a sanctuary for macaws that roam the property freely, along with a few chickens. But she was a regular fixture of Hof's campaign, helping him win over voters at festivals and once, she said, buying 400 coconuts for him to hand out at a campaign rally. She was all in for his campaign and wanted him "to go all the way as far as he can," maybe to the Senate, and when he moved up, she said, "I want to go in office right behind him."
"Why not?" she said, wearing an oversize "Vote Hof" long-sleeve shirt.
"Like, Donald Trump did show, anyone can do it," she added.
"I love that he's staying true to himself. That he's not being like, 'Oh, I'm not a pimp anymore,'" Fleiss said of Hof. "That he's still being true to himself. As people get to know him better, she predicted, "he won't be viewed as just this crazy pimp, you know."
Hof wasn't doing anything to hide any of that. Sex was his business, and it was all on the surface.
"She's cute. She could make some money," Fleiss told him — the "she" being me — moments after we met. (I politely declined.)
"See, 28 years ago I'd look at a girl, I'd look at a girl and wonder how she was in bed," Hof told me, with a grin. "Now I wonder how much money she'll make. She does the same thing."
"The girls" were at a lot of his campaign events, handing out flyers and talking to voters. The reasons were both aesthetic and practical: He had an "instability" in his right knee, so he said he always tried to have a pretty girl at his side to help balance him, a fact he explained to me on the way to the buffet line at the fashion show, when, in the absence of other options, he was leaning on me. "This was early in the morning when I left," he explained. "None of the girls were up."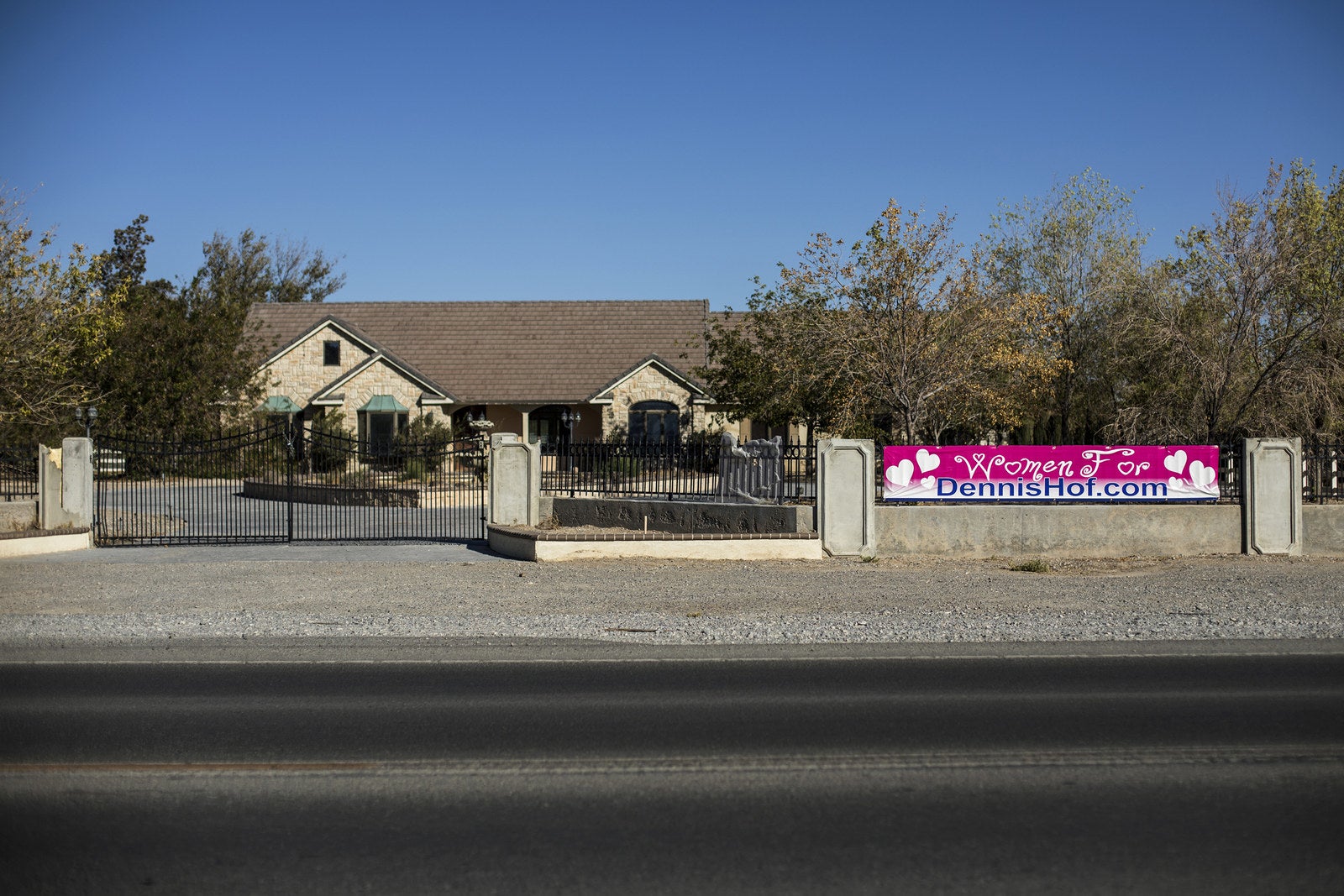 Hof basked in the spotlight, but his increasing political prominence had also brought more attention to the multiple allegations of sexual assault against him. Jennifer O'Kane, who used to work for him, told the Nevada Independent that he had initiated a sexual encounter that "was forceful, it was violent, it was against my will … And it was my boss." Another woman, Diana Grandmaison, also accused him of sexual assault. In September, the Nevada Department of Public Safety announced an investigation into accusations against him, without specifying details.
"There's nothing to it," Hof said angrily when I asked him about it. "It's absurd. It's categorically and unequivocally zero. I live in a sexually charged environment with 500 girls. I have five, six, seven girls a day saying, 'Dennis, come on, I want to get laid, let's party.' It's a joke. It's a fucking joke."
He described the accusations as "totally political."
"When you're a celebrity, people can say things about you without recourse. When you're a celebrity running for office, it just opens the door to where they can do almost anything about you," he said, a familiar lament that echoed how Trump has responded to the allegations of sexual assault leveled against him, which he's denied.
The only thing he's ever done to a woman that he regrets, he says, was not marrying one that he should have.

Hof seemed fairly certain it was only the beginning of his political career.
"I've never done anything where I didn't get into it thinking that was gonna be the extent of it and then went from there. I got into the gas station business, 18 years old, thrilled to death to own a gas station. Ended up owning 11 of them, and towing companies, and garages and all that. So are the brothels. I bought one brothel, thought, you know what I have a nice retirement, I sleep with hot chicks, I party — now I own 40% of Nevada's brothels. So that's just how I am. I can't imagine that I will just leave this alone. I'll probably want to run," he said. "And once and I get in there, they'll love me. They'll love me."
But he wasn't sure what the next step was — he figured he might decide "these people are so screwed up, I can't help them." Or he might seek a second term. He thought he might run for the seat near his residence in Northern Nevada and try to oust Republican Assemblyman Jim Wheeler, who had been somewhat critical of Hof's candidacy. After that, he said, he might give the governor thing a try.
It was not remotely clear Hof would've even liked being a politician. State politics and state legislatures move slower than the sex industry. He would hardly have been the first outlandish character elected to a state legislature, certainly not the first one to show up believing he could single-handedly change the place. A new politician with an excess of self-confidence is just one more politician with too much self-confidence.
But Hof was unconcerned. "This is my family now," he said of his likely future constituents, unlikely as such a thing might be.
Hof was perhaps the epitome of the new orbit of people who were welcomed into the political realm when Trump walked into the White House, who seemed destined to help Trump remake the Republican Party in his own image. So Trump had been married three times. So he'd slept with a porn star. So he'd paid her off.
So Hof was a pimp. So what? ●