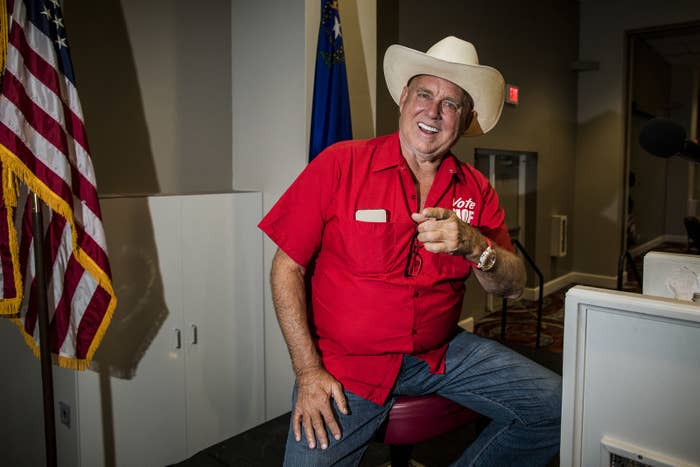 Dennis Hof, a pimp turned Trump-inspired Republican candidate for the Nevada State Assembly, died last month.
On Tuesday, he won his election.
Hof, who called himself the "Trump of Pahrump," was found dead the morning after his birthday party on Oct. 15 by porn star Ron Jeremy, a close friend.
By that point, it was too late to take his name off the ballot. Under Nevada law, if a candidate who is deceased is elected, the rules are the same as if the person died in office: The county commissioners appoint someone who is in the same party as the deceased to fill the seat. (As the assembly district is comprised of three different counties, the process will be slightly more complicated, with each county commissioner putting forward a candidate for the office, with the winner chosen in a vote weighted by which county has more of the district's population.)
Not all Nevada Republicans had been high on Hof, who ousted a Republican incumbent assemblyman, bashing him and many of his colleagues as RINOs — Republicans in Name Only.
But when Hof died, electing him became a sure way of keeping the seat in Republican hands.
He defeated Democrat Lesia Romanov.