Anti-Obamacare Filters Are Coming To Snapchat On Thursday
As President Trump and Vice President Pence address congressional Republicans during their annual retreat in Philadelphia, an outside GOP group is sponsoring Snapchat filters promoting Republicans' plans to repeal and replace Obamacare.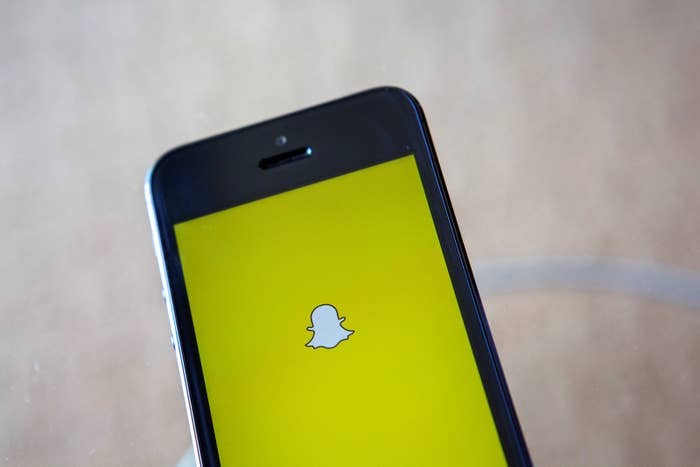 PHILADELPHIA — When President Trump and Vice President Pence speak to congressional Republicans gathered here for the congressional retreat on Thursday, people around the Philadelphia area will find a new filter on their Snapchats, supporting Republican efforts to repeal and replace Obamacare.

American Action Network, a group closely aligned with Speaker Paul Ryan, will run the Snapchat filters promoting "A Better Healthcare Plan.com," as well as digital ads promoting the GOP's replacement efforts.
Several protests are expected around Philadelphia's Loews Hotel Thursday, where Trump and Pence will speak to Republicans on their retreat. And those protesters could be met with AAN's Snapchat filter on Thursday as they work to spread their message on social message.

Repealing and replacing Obamacare, the healthcare law against which Republicans have railed for the past six years, is the top agenda item at the Republican congressional retreat here, and a top priority for Republicans in the first 200 days of this Congress.
But while they are on track to repeal the law, replacement is more complicated. Republicans have yet to coalesce around a replacement plan, much less one that can garner necessary Democratic support in the Senate. Tennessee Rep. Diane Black told reporters Wednesday during the GOP's annual retreat with members of the House and Senate that in her conversations with members, Republicans were expressing a preference for replacing the law in a piecemeal fashion, rather than in one overarching bill.
Already, two replacement bills have appeared in the Senate — one from Sens. Bill Cassidy and Susan Collins, a separate legislative plan from Sen. Rand Paul. But neither has attracted the support of a majority of Republicans at this point, much less approval from the minimum of eight Democrats who will be needed to pass any replacement plan.
The AAN has so far spent a little over $4 million this calendar year on ads promoting the GOP's efforts to repeal and replace Obamacare.