Woman Sent To Prison For Failing To Protect Toddler Is Up For Parole
Arlena Lindley was sentenced to 45 years in prison for failing to protect her son from a fatal beating. Now she's up for parole for a second time.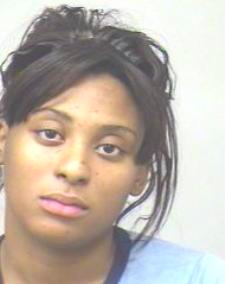 A Texas woman who was sentenced to 45 years in prison for failing to protect her toddler son from a fatal beating by her abusive partner is now up for parole after nine years behind bars.
Arlena Lindley's boyfriend, Alonzo Turner, beat her son, Titches, to death in October 2006. Lindley saw some of the abuse but was thwarted when she tried to intervene, and there was no suggestion she hurt Titches herself.
But authorities said she didn't call 911 in the hours immediately after she witnessed the beating and while Titches was still alive and conscious. Prosecutors in Dallas charged her with "injury to a child by omission," and she pleaded guilty.
A judge handed down a 45-year sentence for Lindley after she turned down a plea deal for a 10-year term.

Lindley's case was the subject of a BuzzFeed News investigation in 2014 showing how the law in many states turns battered women into criminals. The investigation found at least 28 mothers in 11 states who were sentenced to a decade or more in prison for failing to protect their children from their partners — despite evidence that they had also been battered.
Lindley told BuzzFeed News that prior to her son's fatal beating, Turner had punched and choked her, pulled her hair, and sat on her.

Parole hearings in Texas are not held in public. Instead, a parole officer interviews Lindley and prepares a case file for a three-member parole panel to review.
Panel members can decide whether they want to interview her. Then they vote on whether or not to grant parole. The three panel members for Lindley's case will be Ed Robertson, Troy Fox, and Elvis Hightower.
A parole board has already denied Lindley once before in early 2013. The official reason given was "nature of offense," a designation for offenders whose crimes were too violent for them to be released, or who still pose a threat to public safety. The board allowed her to reapply three years later.

Turner, who is serving a life sentence for murder, was also charged with domestic assault for hitting and shoving Lindley as she tried to stop him from beating Titches. He will become eligible for parole in 2036.
According to court testimony from a third-party witness, Lindley was there as Turner whipped Titches with a leather belt and threw him against a wall. He also warned Lindley that if she attempted to take Titches out of the home he would kill her. When Lindley tried anyway, she was stopped by Turner and kicked out of the home.
Lindley didn't call the police, later testifying that she was scared it might further ignite Turner's rage. But while she was gone, a separate witness saw Turner abuse Titches further, kicking him repeatedly in the stomach.
Lindley testified that she planned to leave with Titches that evening, when Turner was at work. But after Lindley negotiated a return to the apartment, Titches stopped breathing and died soon thereafter.
Titches' father, William Wade, and paternal grandmother, Cathy Lee, both testified in Lindley's defense at her sentencing hearing, asking Judge Jeanine Howard for leniency.
"I think that our family has really suffered enough," Lee said. "We lost Titches. I don't want to lose her."