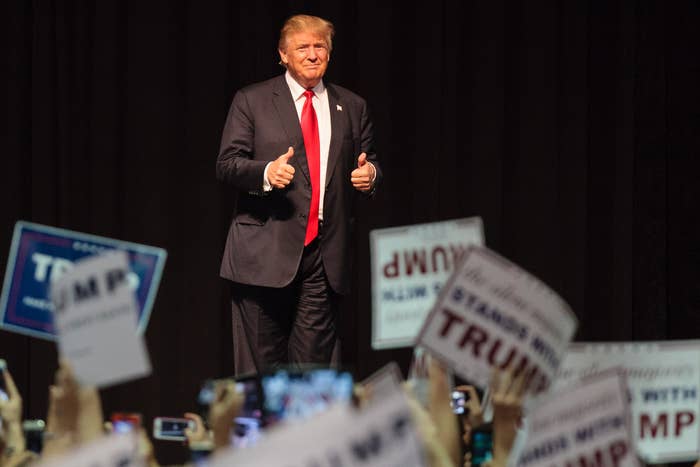 The personal ties between Donald Trump and Jeff Zucker, the chief executive of CNN, extend beyond the reality TV hit they created together into a far more personal realm: the expensive Manhattan private school where they have both sent children, and where Zucker's wife was until recently a member of the board.
Trump's foundation has contributed more than $150,000 over the past three years to the Columbia Grammar and Preparatory School, a nonprofit school on Manhattan's Upper West Side also known as Columbia Prep. Caryn Zucker is listed as a board member for the school in tax documents covering July 2012 through June 2014.
Zucker has drawn criticism inside and outside of CNN for the cable channel's coverage of Trump, including charges that CNN has turned its platform over to a demagogue and hasn't been sufficiently skeptical of Trump's routine campaign falsehoods. Zucker has brushed off these charges, saying that it's only natural for a political frontrunner to receive outsize attention. Neither party has referred publicly to this family connection.

In February 2015, five months before Trump announced his candidacy, he and his wife, Melania, posed for a photograph with Caryn at the Upper West Side school's annual benefit. In a gallery that was initially posted on the photographer's website, Caryn Zucker was the only person Trump was pictured with other than Melania. (After an inquiry to Columbia Prep from BuzzFeed News, the photograph was removed from the photographer's website.) Trump's foundation donated $50,000 to the school that same day. The program from this year's event, which Trump did not attend, lists him as having contributed several items to the school's auction.
It is not clear if the $150,000 listed by the Trump Foundation represents cash gifts or the value that the foundation assigned to the donated items, which as the Washington Post has documented is Trump's preferred mode of giving. (The Post found that much of the Trump Foundation's money comes from donors other than Trump himself.)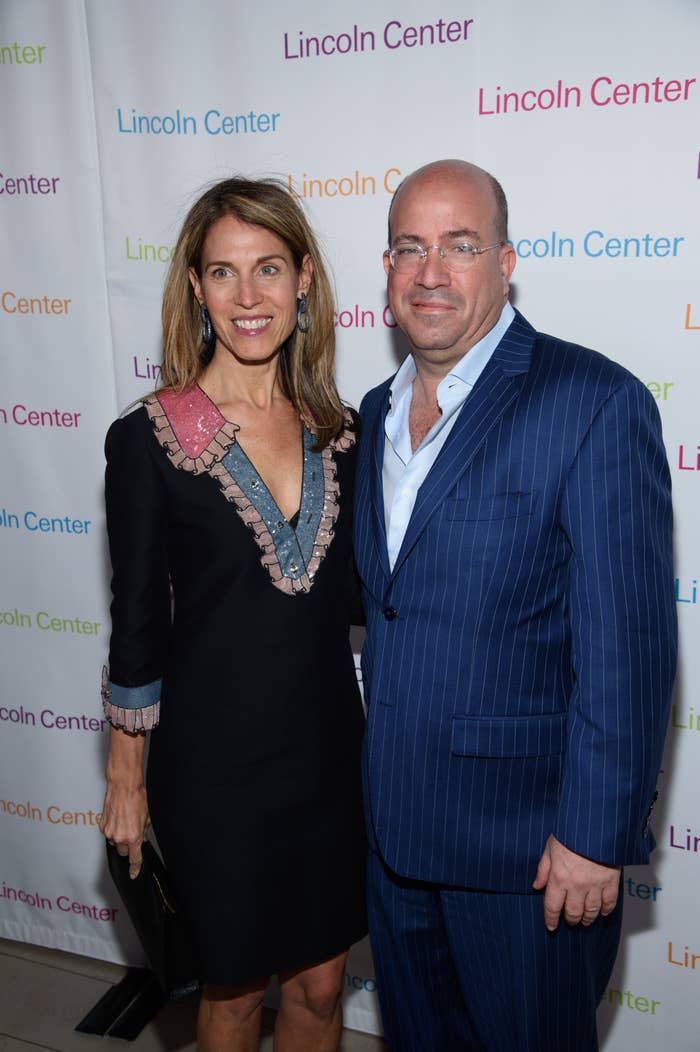 A CNN spokesperson, Allison Gollust, declined to comment on the Zucker family's relationship with Trump, but noted that Caryn Zucker is no longer on the school's board.
Gollust and Jeff Zucker did not respond to further questions, including whether CNN should have disclosed the fact that the candidate made significant donations to a cause that the media executive's wife has helped to lead. Reached by phone, Caryn Zucker declined to comment, and neither the Trump campaign nor Columbia Prep responded to requests for comment.

The photograph from the fundraiser, which has not previously been reported, shows Caryn Zucker and Donald Trump smiling broadly, in a room set with white-linen-draped tables and gold-colored chairs. The image offers visual evidence of the deep personal connections Trump — who has campaigned as an outsider — has in particular to the television industry, which transformed him from a second-tier real estate developer into a first-tier celebrity. It was Jeff Zucker who greenlighted The Apprentice in 2003 as president of NBC Entertainment. In Trump's books, he has heaped praise on Zucker, calling him a "total dynamo."
Columbia Prep, with its annual tuition of more than $38,000, links them in a different way — one that epitomizes the interplay of wealth, power, and connections in certain rarified Manhattan circles. Spots for students at elite schools are in limited supply, and money as well as well-placed friends can help parents find openings for their children. In one legendary instance, a top banking analyst was caught bragging that his boss got his twin daughters into a private nursery school run by 92nd Street Y after he changed his outlook on a stock. When Bill Keller, then executive editor of The New York Times, was asked to name the most powerful person in the city, he picked the head of admissions at The Dalton School, across Central Park from Columbia Prep.
Columbia Prep's academic reputation doesn't quite match Dalton's, but it attracts plenty of the city's most well-to-do. This can be a source of frustration for the school's neighbors on West 93rd Street, who have complained in the past of chauffeurs in Bentleys clogging street traffic.
The school tends to draw a slightly flashier set than some others around the city, said Victoria Goldman, an educational consultant and the author of The Manhattan Family Guide to Private Schools and Selective Public Schools. She suggested this made it a good fit for Trump, whose son Barron is in fourth grade. "That school is perfect for them," Goldman said.
The Zuckers are active members of the Columbia Prep community, too, and in addition to Caryn's work on the board, Jeff has made speeches to Columbia Prep students and delivered the school's commencement address in 2013. In November of this past year, as Trump soared in the polls, Zucker gave a talk to high school juniors and seniors with the title "The Media's Impact on History & History's Impact on the Media."
Caryn's term on the board overlapped with one of Trump's aides, Michael Cohen. Cohen is Trump's special counsel and is perhaps best known for his outburst early in Trump's campaign in which he declared that it's not possible for a man to rape his wife and threatened to do something "fucking disgusting" to a reporter writing that Trump's ex-wife, Ivana, said he "violated" her during sex.
Cohen serves on the Columbia Prep board's Fundraising Committee, according to the Eric Trump Foundation's website.
You can reach this reporter at (646) 795-6381.