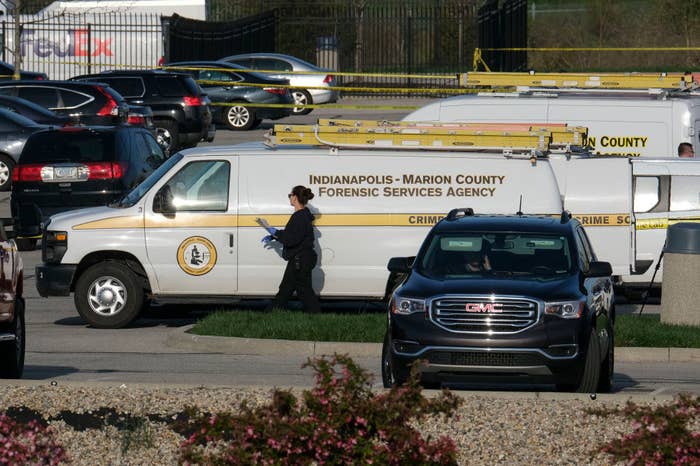 A former employee shot and killed eight people at a FedEx facility in Indianapolis late Thursday, officials said.
Indianapolis police said the motive for the shooting, in which five others were also injured, was not immediately known.
Police responded to a report of shots fired at the facility, located near the city's airport, just after 11 p.m. They found eight victims dead at the scene, as well as the suspect, who killed himself just before officers arrived.
The eight victims killed in the shooting were identified by police and the Marion County Coroner's Office as Matthew R. Alexander, 32; Samaria Blackwell, 19; Amarjeet Johal, 66; Jasvinder Kaur, 50; Jaswinder Singh, 68; Amarjit Sekhon, 48; Karli Smith, 19; and John Weisert, 74.
On Friday, Indianapolis Deputy Police Chief Craig McCartt identified the shooter as Brandon Scott Hole, a 19-year-old who had contact with law enforcement in the past.
McCartt said Hole was employed with FedEx until 2020, but it was unclear what motivated the deadly attack. A spokesperson for FedEx confirmed that Hole was a former employee at the facility but referred further questions to police.
Of the five people transported to the hospital with injuries, McCartt said four had non-life-threatening gunshot wounds and the fifth had other unspecified injuries.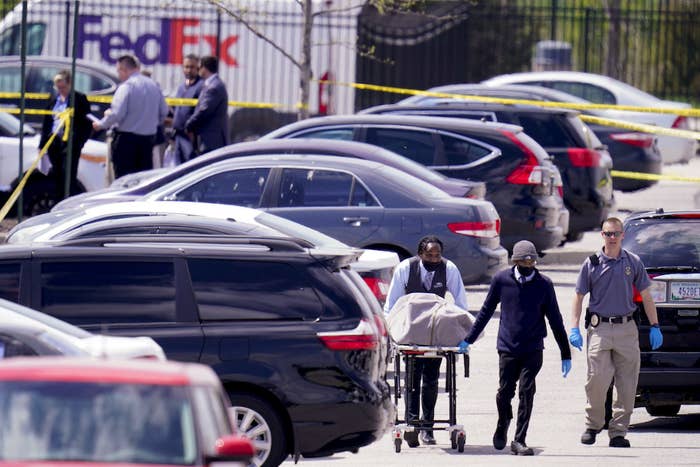 "With less than 12 hours since the shooting, it would be premature to speculate on that motivation," said Paul Keenan, special agent in charge of the FBI's Indianapolis field office, which is assisting in the investigation.
McCartt said Hole parked in the building's parking lot, got out of his car, and "pretty quickly started some random shooting outside the facility." He then went inside and continued the rampage, which lasted "just a couple minutes."
There were at least 100 people in the facility at the time, McCartt said, and many of them were either on a dinner break or a shift change.
"There was no confrontation with anyone that was there. There was no disturbance. There was no argument. He just appeared to randomly start shooting," he said.
When officers reached Hole, McCartt said, they found him with a self-inflicted gunshot wound.
The crime scene is still under investigation, and the people who were killed had not yet been formally identified, he added.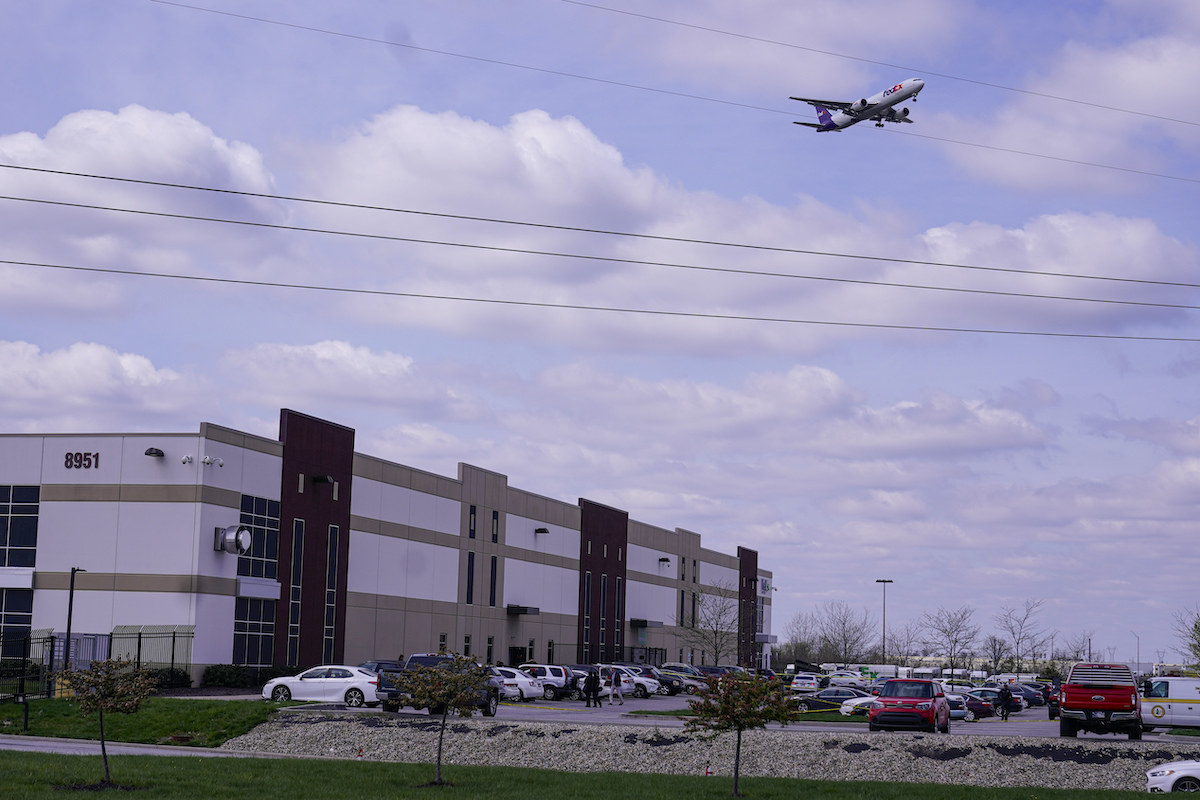 As news of the attack unfolded, Indianapolis police spokesperson Genae Cook told anyone who is unable to contact a family member who works at the FedEx facility to gather at a local Holiday Inn Express. The Indianapolis Star reported that the hotel was "packed" later in the morning with people anxiously awaiting news of their loved ones.
Law enforcement had contact with Hole in the past, although McCartt said he did not have details on those encounters. During one incident last year, he said, authorities did seize a gun from Hole.
Keenan said FBI agents spoke to Hole last year after his mother reported her son might kill himself via "suicide by cop," the Associated Press reported. He added that agents were called after "items" were found in Hole's bedroom, although he did not explain what those items were.
"We are deeply shocked and saddened by the loss of our team members following the tragic shooting at our FedEx Ground facility in Indianapolis," FedEx said in a statement early Friday morning, several news outlets reported. "Our most heartfelt sympathies are with all those affected by this senseless act of violence."

Indianapolis Metropolitan Police Chief Randal Taylor said Thursday's incident marks the third mass shooting in the city in 2021 alone. On Jan. 24, a 17-year-old allegedly fatally shot his father, stepmother, two teenage family members, a 19-year-old pregnant woman, and the baby she was due with in a week. On March 13, a man allegedly killed four people, including a 7-year-old girl, following a domestic dispute with the mother of his child over a stimulus check.

"We've all been shaken by this heinous act," Taylor said.
At Friday's news conference, Indianapolis Mayor Joe Hogsett called the seemingly never-ending nature of mass shootings in the US a "scourge," and said action needs to be taken to prevent such "senseless violence." Days earlier, he signed a bipartisan letter from more than 150 mayors across the country calling for stronger background checks.

"It seems to me that, beyond the need of comfort for the grieving, we must guard against resignation or even despair," Hogsett said. "The assumption that this is simply how it must be, and that we might as well get used to it, we need the courage that compels courageous acts that push past weariness."
In the past month, a spate of high-profile mass shootings in the US has killed dozens. On March 16, eight people — six of them Asian — were fatally shot at three Atlanta-area spas. Since then, 10 people were killed in a Colorado grocery store; a former NFL player killed six people, including himself, at the home of his doctor; three members of a family in Brooklyn and four members of a family in a Dallas suburb were killed by relatives who then killed themselves; and one died and five were injured at a custom cabinet business in Bryan, Texas.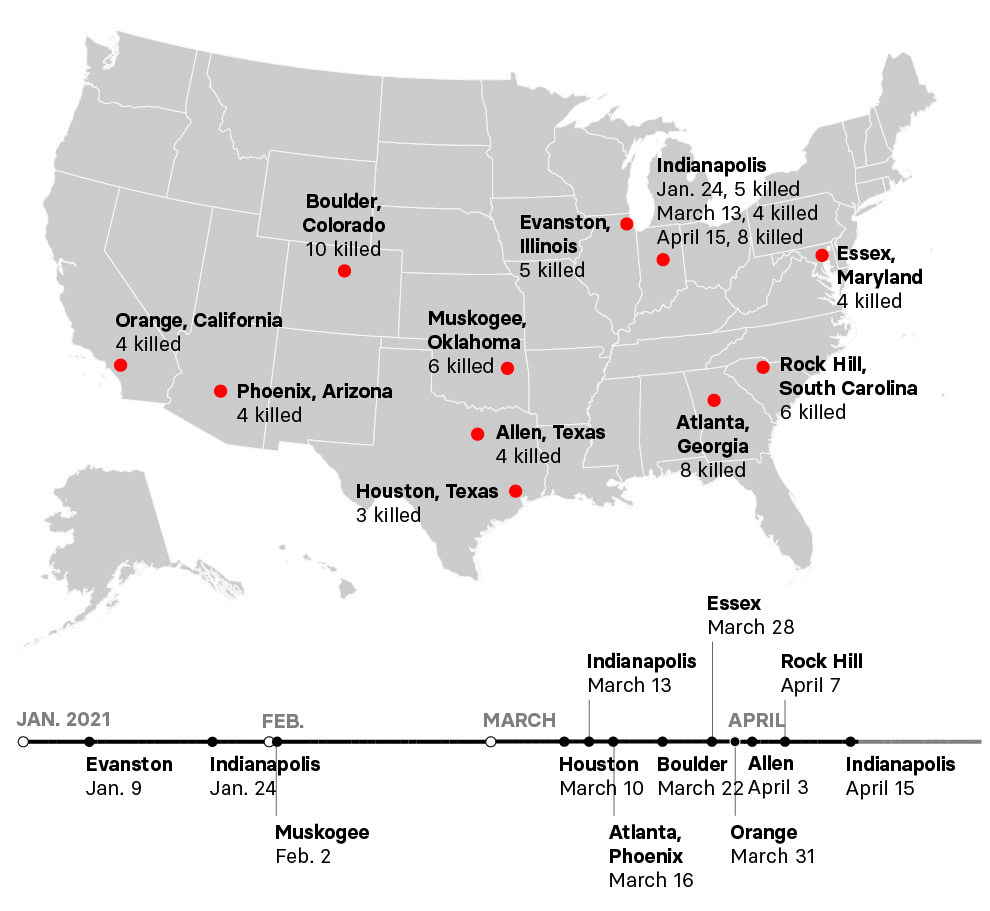 UPDATE
The sentence referencing the April 12 shooting at a Knoxville high school, in which a police officer fatally shot an armed student, has been removed from the paragraph about recent mass shootings.
Correction: An earlier version of this story misspelled the names of victims Karli Smith, Amarjit Sekhon, and Jaswinder Kaur based on initial police information.