Imprisoned Battered Woman Says She Is "Thankful" For Support In Letter From Prison
Her 30-year jail sentence provoked widespread outrage. But after losing a bid for clemency, Tondalo Hall wrote to BuzzFeed to share a message of thanks and hope.
Tondalo Hall's boyfriend broke her daughter's bones. He beat Hall, too, she says. He got two years in jail. She got 30, for failing to protect her children. Last month she lost her plea for clemency.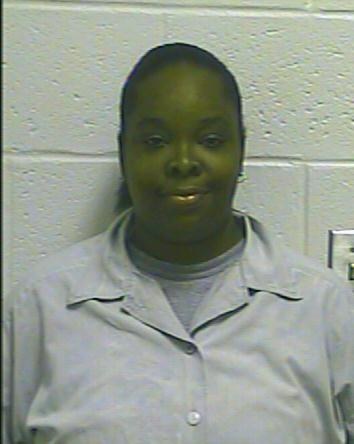 Hall's case garnered the support of more than 70,000 people who signed a petition demanding that Oklahoma's parole board set her free.
After she lost her clemency hearing, Hall wrote a letter to BuzzFeed News where she thanked her supporters and expressed hope that her story could help women trying to get out of abusive relationships.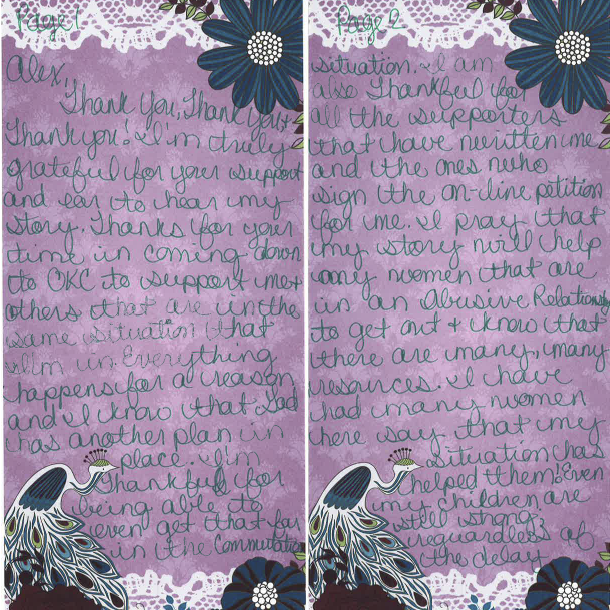 Hall wrote:
I am also thankful for all the supporters that have written me and the ones who sign the on-line petition for me. I pray that my story will help any women that are in an abusive relationship to get out + know that there are many, many resources. I have had many women here say that my situation has helped them!
She also praised her children for staying "still strong" regardless of "the delay of me coming home." Earlier, Hall had shared letters her children had sent her since she was locked up, including one conveying the wish for her to be set free.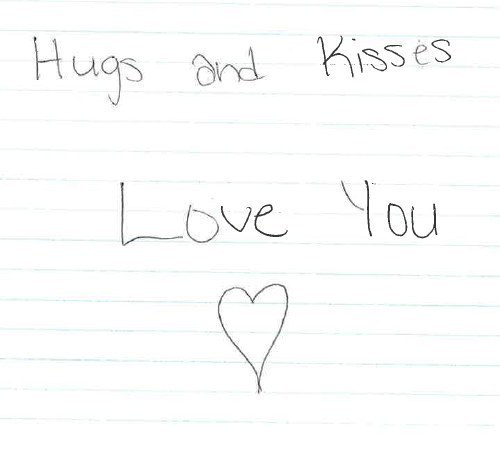 Hall will not be eligible for parole until at least 2030. Her options for now are limited — the governor of Oklahoma can't grant clemency without a parole board recommendation. But she stayed upbeat in her letter. "It's not over! God has the last say so."
Here is what the letter said, in full:
Alex,

Thank you, thank you, thank you! I'm truly grateful for your support and ear to hear my story. Thanks for your time in coming down to OKC to support me + others that are in the same situation that I'm in. Everything happens for a reason and I know that God has another plan in place. I'm thankful for being able to even get that far in the commutation situation. I am also thankful for all the supporters that have written me and the ones who sign the on-line petition for me. I pray that my story will help any women that are in an abusive relationship to get out + know that there are many, many resources. I have had many women here say that my situation has helped them! Even my children are still strong; reguardless of the delay of me coming home. We trust God!! I'm truly thankful for my BFF/Sista Gayla + her family. Once again Alex I appreciate you + Ultra Violet for all, you all have done. It's not over! God has the last say so. Prayer changes things!!

Sincerely;
Tondalao Hall
"Toni"

P.S. Thanks for you alls prayers =P
(Note: Here Hall spells her name "Tondalao," but in other documents she spells it "Tondalo.")