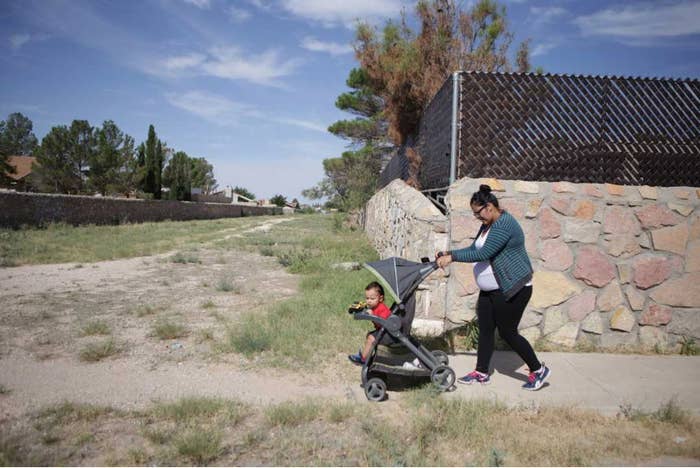 El Paso has agreed to overhaul how it treats people who don't pay traffic tickets, nearly three years after a BuzzFeed News investigation showed that many who couldn't afford their citations were illegally sent to jail.
Before incarcerating someone who hasn't paid a traffic ticket, judges in Texas must find out if they are too poor to pay, and if so, offer them alternatives. In 2015, BuzzFeed News revealed that in El Paso, where 1 in 5 people live below the poverty line, judges at the municipal court regularly jailed people without considering whether the defendant could afford their fines.
Six months later, the Texas Civil Rights Project sued the city, alleging that El Paso's practices were unconstitutional and that it had refused to "make any effort at real reform" after the BuzzFeed News article.
In a settlement to the lawsuit announced this week, the city agreed to inform defendants of their right to have their ability to pay considered by a judge, and to ask for community service instead of a fine. It pledged to hold off on issuing arrest warrants right away when defendants don't show up to court, and to recall already-issued warrants when defendants show they're trying to pay. And people can at any time request a hearing asking for more time to pay.
El Paso has also agreed to end its practice of requiring defendants make a 25% down payment on their tickets before they could go on a payment plan.
"The settlement makes it clear that the City of El Paso must not mislead defendants who are faced with outstanding fines about their rights and options," the Texas Civil Rights Project said in a statement.

The group also released statements from two people named in the BuzzFeed News article who later became plaintiffs in the case. "I'm really excited, I never thought these changes would happen," Levi Lane said in one statement.
Lane was arrested while driving home from an $8-an-hour shift at a pet food factory, BuzzFeed News reported in 2015. In a two-minute court hearing he was ordered to spend 21 days in jail because he hadn't paid $3,400 in traffic tickets. The judge did not ask him about his financial situation. Lane lost his job at the pet food factory.
Another El Pasoan, Carina Canaan, spent 10 days locked up while pregnant because she owed thousands. She also became a plaintiff in the case. "No one should be thrown in jail because they can't afford to pay off a traffic ticket," she said in her statement.
In a statement issued to the El Paso Times, which first reported the news, the city of El Paso said that it had agreed to settle the case after "extended litigation and good faith negotiations" with the Texas Civil Rights Project.
"The City maintains that all acts complained of by Plaintiffs in this lawsuit are constitutional and in accordance with State and Federal law," the statement said.