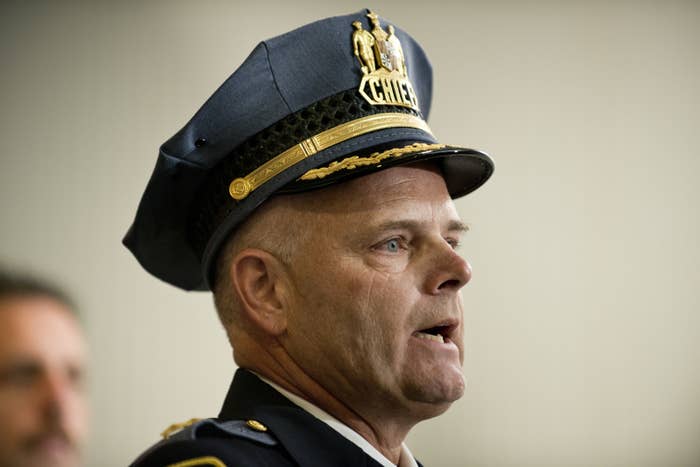 The Baltimore County Police Department promised this week that special victims detectives will now personally interview every person who reports a rape. The move comes in response to a BuzzFeed News investigation showing that the department often dropped rape cases without taking that elemental step.
Baltimore County Executive Kevin Kamenetz announced the change on Wednesday and said it was "effective immediately." He also announced that the Maryland Coalition Against Sexual Assault and retired Judge Barbara Howe will lead an independent review "to identify recommendations for significant improvements to police responses to sexual violence."
The BuzzFeed News investigation, published in September, found that the department often dismissed rape allegations as "unfounded" — which the FBI defines as "false or baseless" — despite having conducted little to no detective work. Between 2009 and 2014, the department classified more than one-third of rape allegations as "unfounded," a rate far higher than the national average and one that experts said raises questions about how the department handles rape cases.
When women reported rape to the Baltimore County police, they were often interviewed only by the beat cop on duty. After those initial interviews, the beat cops passed the cases to specialized sexual assault detectives, who often dismissed them without any further investigation at all.
As for the alleged perpetrators, many of them were never contacted by any member of the police department — even when a suspect had been accused of rape before.
From now on, Kamenetz promised, detectives will interview suspects in every rape case.
Another problem identified by BuzzFeed News is that police officers dismissed rape cases because the women did not fight back hard enough against their assailants. One officer, for example, wrote that the woman "did not resist to the best of her ability." The department said at the time that it was constrained by Maryland law, which requires "force or the threat of force" for a sexual assault to rise to the level of rape.

Early next year, Maryland's state lawmakers are set to consider a bill intending to clarify that women do not need to show that they physically resisted their attackers in order for rape to be proved.