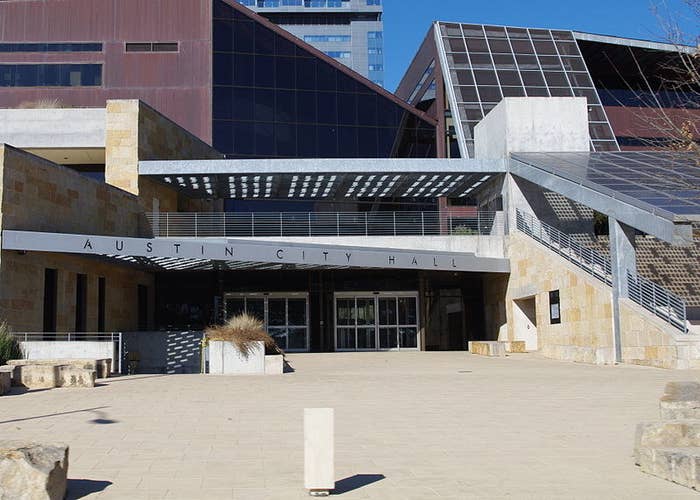 The city of Austin, Texas, moved Thursday to ensure that people don't end up in jail just because they can't afford fines on traffic tickets and other low-level offenses.
Texas law already makes it illegal to jail people for fines they can't afford, unless they have willfully refused to do community service as a replacement. But a BuzzFeed News investigation last fall found that many of the state's municipal court judges flouted the law. The investigation, which did not focus on Austin specifically, showed that defendants were routinely locked up for days, weeks, and sometimes even months because they did not pay fines they could not afford.
The city council resolution, passed by a vote of 10–0 with 1 abstaining, proposes that judges offer alternatives to payment for anyone who earns less than twice the federal poverty level. (The current federal poverty rate is $24,300 in yearly income for a family of four; for a single adult, it is $11,880.)
The resolution also states that community service, which Texas law allows judges to assign in lieu of payment, "may be an undue hardship for many Austin residents, including those working more than one job to make ends meet, those who are the primary caregiver for a child, and others with similar obligations to fulfill."
The council also asked the city manager and presiding judge of the municipal court to study best practices regarding the definition of indigency and the feasibility of appointing attorneys. Currently, people charged with traffic and other low-level offenses have no right to a court-appointed attorney.
The BuzzFeed News investigation found that even short stints in jail for unpaid traffic tickets can have devastating consequences for people living in poverty. Many lose their jobs; those who do not, often get stuck with thinner paychecks, throwing them into further debt.
In an interview with BuzzFeed News, council member Delia Garza, the sponsor of the resolution, said she wanted to ensure that the city is doing everything possible to stop the cycle of poverty. "I've seen how one instance of jail can really affect somebody for the rest of their lives and here we're talking about a traffic ticket," she said.
As part of the resolution, the city manager and municipal court clerk were asked to develop a system that could track the number of defendants committed to jail by each judge, including the reason for and duration of the jail term. "If there are just a few judges that are jailing people for not paying fines," Garza said, "that would inform our decision as we're reappointing judges."
Sherry Statman, the Austin Municipal Court's presiding judge, told BuzzFeed News in an email that she was broadly supportive of the move. "In my humble opinion, life is not fair but our courts should endeavor to be," she wrote. She did note that the city has 23 different municipal court judges "who have varying political views/interpretations of the law and I cannot speak for all of them."
Austin faced a lawsuit filed last year claiming the city was not treating poor defendants fairly. A federal judge dismissed the case in March, without addressing whether the allegations were true, saying that even if they were, the city of Austin wasn't liable for municipal judges' actions.