This photo, which shows a woman sleeping in front of a tunnel painted with the 2016 Olympics' slogan — "A New World" — has absolutely taken over Facebook in Brazil.
Brazil has spent much of the last four years in the midst of a campaign attempting to sweep aside any sign of poverty in the city that's due to the host the Olympics in just a few weeks.
A lot of people were sure that the picture was way too on the nose to be anything but Photoshopped.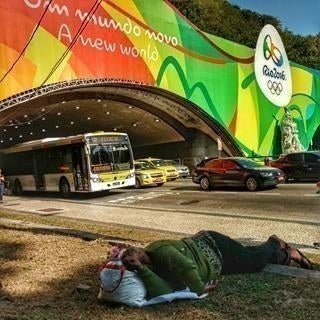 Felipe Barcellos, the photographer responsible for taking the photo, explained that he used the app Snapseed to edit the original image's shadow settings and colors, which made a lot of people sure that he'd fabricated the picture.
But Barcellos made sure to post a video of the scene to prove that the picture was legit.
In an interview with BuzzFeed Brazil, Barcellos said that he saw the woman when he was on a bus leaving the neighborhood of Barra da Tijuca.
Some people left comments critiquing the Olympic games.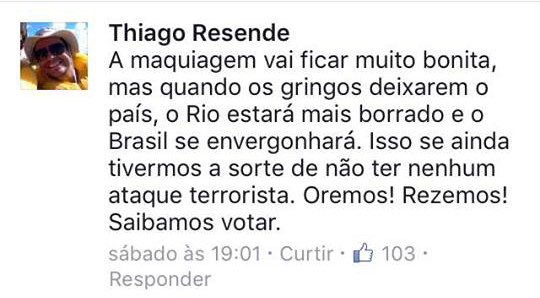 Others pointed out that the photo "shows the unfortunate realities of Brazil."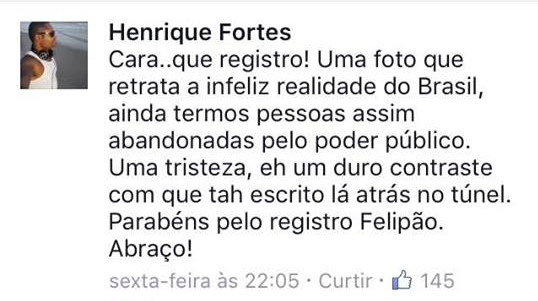 For Barcellos, the photo, he says, "is an important part of the discussion on the supposed sustainable legacy of the Olympics."