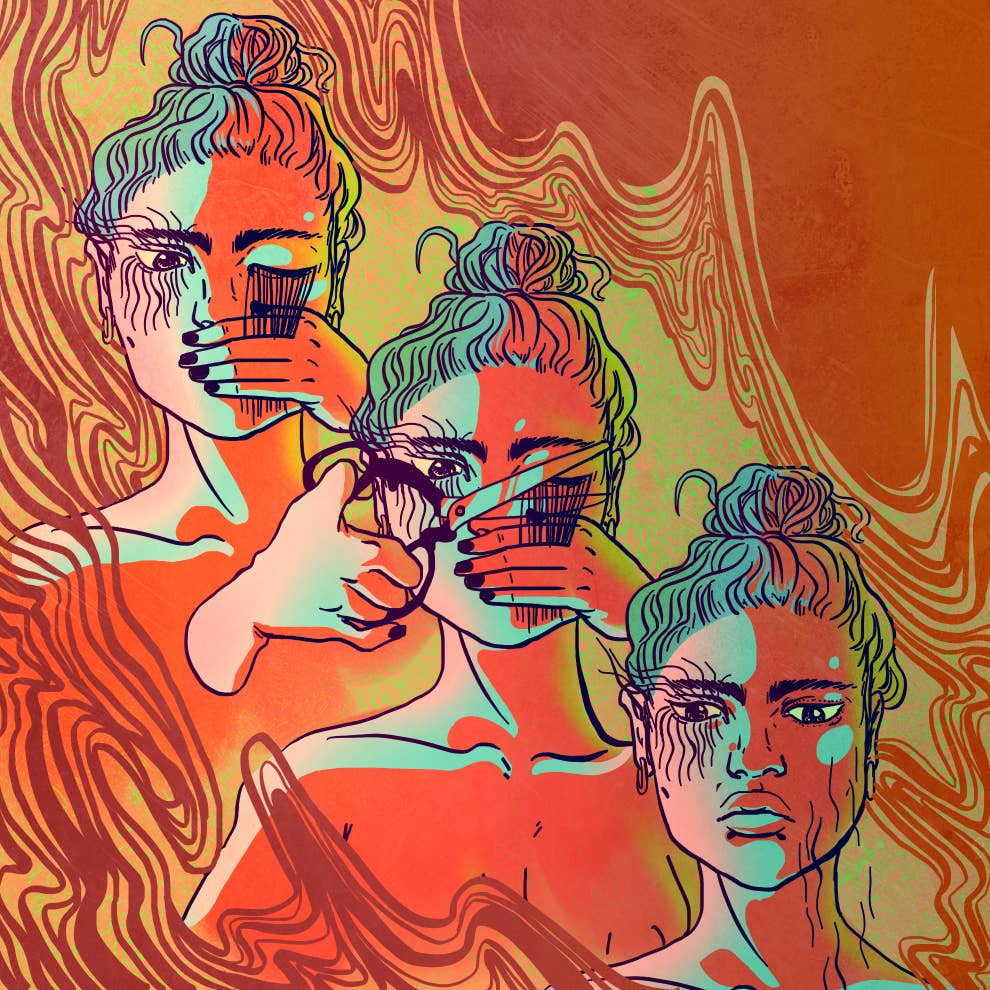 To be a woman isn't such a bad thing, though there are those who will act sad, as if you've just told them something very true by accident. As a woman, people are often willing to give you a plastic fork or extra packet of sugar if you ask for one, and they do it without rolling their eyes. At times when I felt anxious or scared, I had only to reach up under my shirt to cradle a fleshy breast in my hand, soft as a dying jellyfish. And then there was the time when I asked about the turtles, from where did they acquire all of these turtles, and the man who worked there showed me a small door into a small room where turtles of all sizes bred in dirty plastic buckets lined up along the floor, paddling in gray-green water that smelled of rancid stone. To this day, I believe he only showed me that room because I was a woman. As a woman, complete strangers are more likely to walk right up to you and ask you a question. I remember once an old man in a floppy yellow sunhat stopped me to ask which way the Sears Tower was. The Sears Tower is in Chicago, I told him, not here. No, no, no, he said. That can't be true. You have it all wrong, he said, and he walked away from me and toward another woman.
Being a woman takes up all your time. For example, my eyelashes never stopped growing. Each morning as I got ready to leave for work, I stood before the bathroom mirror and trimmed them down with a dull pair of clippers. With my left fist I wrapped the tapered lengths around my palm and stretched them taut; while with my right hand I guided them between the jaws of the blade and squeezed, trying to snip them as short as possible, right down to the nub. Then I blinked at myself, just as a woman would do, their lids so light and carefree, not weighed down by anything at all. The best women have ways of trimming their lashes all the way to the base, so that what you see if you get up very close is an orderly line of dots where the hair used to be. Myself, I could never get it any better than when you gaze out toward the harbor at the remnants of a destroyed pier. In the morning you see only the heads jutting forth like blackened teeth, but as the day goes on more and more of the rotten wood is revealed, you see the barnacles and other accruing life, something for a bird to sit on. Still, it can be hard to tell whether the water level is sinking or whether the dark, damp pillars are not instead growing upward, up toward the sky, propelled from below by some dank and slow-thrusting force, like menstruation.
Being a woman takes up all your time.
Most of the time, I remember standing on the bus gripping that metal pole, knowing that all around me the men are staring like idiots. They can't take their eyes off my lids. They rub their eye sockets suggestively, with closed fists. Their eyeballs squish beneath knuckles. From between one man's lips projects the tiniest tip of pink tongue, pushing through the soft folds. I know what he's thinking. It's what they're all thinking. He wants to lay me down horizontal on the triplet seat, the one for which elderly and disabled passengers have first priority, and bring his moistening mouth toward my naked eye. If he had his way he would slip his tongue out, oyster-slow, and then: tongue the thin line of stubble along the rim of my eyelid, tracing it back and forth, back and forth. Disgusting, I thought, as I fingered the clasp of my penknife. Nowadays, of course, I see it more clearly: Who is there among us that does not want either to lick or not be licked? Who is there that does not want not to lick or wants to be licked vigorously? Which one among us has not escaped our own body by defiling the body of another, or by choosing not to defile it? In evenings when I returned home, there was always a moment when the bus pulled over to service a requested stop, but nobody was willing to exit. Sometimes we heard the voice of the driver asking for anyone, anyone at all. But more often we sat there together, in silence, as insects invaded the open doorways, waiting for the doors to hiss shut and our route to resume. ●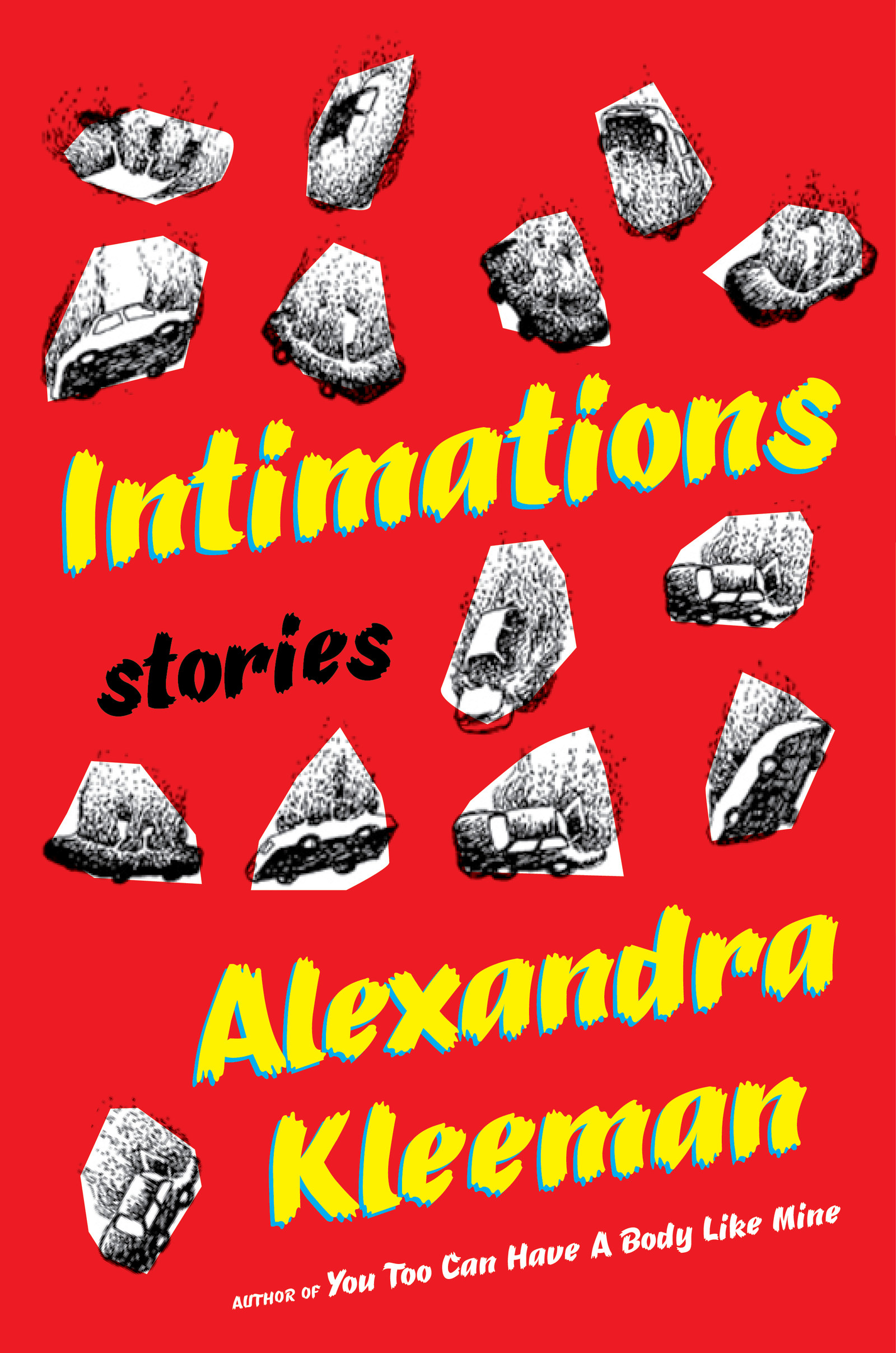 Alexandra Kleeman is a writer of fiction and nonfiction, and the 2016 winner of the Bard Fiction Prize. Her work has been published in The New Yorker, The Paris Review, Harper's, The New Yorker, VOGUE, and n+1. She is the author of the debut novel You Too Can Have A Body Like Mine and Intimations (Harper, 2016), a short story collection. She lives in Staten Island and teaches at Columbia University.

To learn more about Intimations, click here.