This is an excerpt from Incoming, BuzzFeed News' morning newsletter dedicated to making sense of this chaotic world we live in. Join the club here.
Inside virtual reality's booming underground sex scene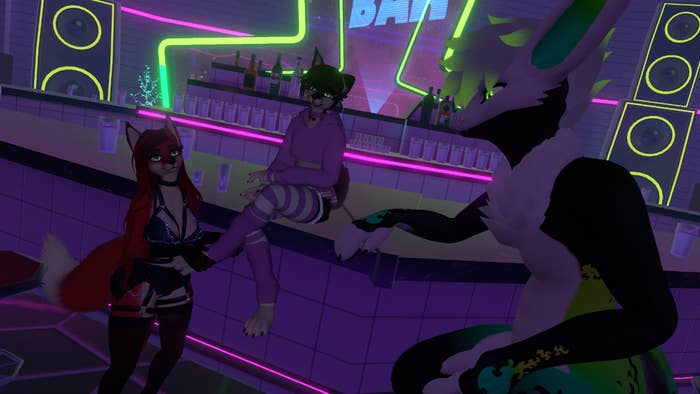 Behind the scenes of VRChat — the world's most popular social virtual reality platform — several thousand users engage in the underground world of erotic role play (ERP), or VR sex.
For Jade, a 28-year-old nonbinary VR user from Tennessee, virtual reality sex is an emotional exercise. "It's about being able to connect — that's a lot of why I participate," Jade told BuzzFeed News.
But while these X-rated communities are popular, they are shrouded in secrecy. "The content you are specifically asking about would likely go against our Terms of Service," a VRChat spokesperson told BuzzFeed News over email, "and would be removed from our platform as soon as it was reported to our moderators."
Sex in VR is enabled by in-game tools developed by independent coders. For instance, there are the Dynamic Penetration System, which allows VRChat users to have their avatars penetrate or be penetrated by others' avatars, and RealFeel, which lets users sync Bluetooth-connected sex toys to their movements in VR. Other users go to even greater lengths to make the experience as realistic as possible. Elaine, a 25-year-old telemarketer and ERPer from California, uses a $500 haptics vest and a $120 Lovense Nora rabbit vibrator.
As a survivor of sexual assault, Elaine has found VR sex to be freeing. "I feel afraid when people are physically touching my body. It feels too close," she explained. "But when I ERP, I feel like I'm having sex with them in a psychologically intimate way. I experience the joys of sexuality without any of the fear or distrust."
Three key findings from the federal government's biggest gun violence report in 20 years
Since the start of the pandemic, gun sales have skyrocketed. 54% of guns that police recovered in crime scenes in 2021 were purchased within the last three years, according to the new Bureau of Alcohol, Tobacco, Firearms and Explosives report.
There's a faster turnaround time between purchasing a gun and officials recovering it from a crime scene. This suggests that "firearms bought legally are more quickly being used in crimes around the country," AP reports.
Ghost guns, privately made firearms that are difficult to trace, are on the rise. The ATF identified more than 19,000 ghost guns in 2021, over twice the amount than the year before.
SNAPSHOTS
Alex Murdaugh's lawyers inadvertently "opened the door" to evidence about his other alleged crimes, a judge ruled. Prosecutors will be able to introduce evidence about other alleged crimes that could be used to establish a possible motive for Murdaugh to have fatally shot his wife and son.
A New Jersey councilmember was found fatally shot in her car. Police are investigating the death of Eunice Dwumfour, 30, as a homicide.
The "No Love" challenge brought majorette culture to TikTok. "It feels great, not only for me, but I feel like it's giving exposure to our culture and what we do on a regular basis," said Jordyn Williams, who created the trend.
Coffins are out. Sending your ashes to space is in.
Theresa Klose, who lives in Cambridgeshire, England, has always had her eyes to the stars. As a child, she would lie in her backyard and trace out constellations with her finger. When her kids were growing up, she took them to the Cambridge Observatory every week. Now that doctors have told her she has kidney failure and "up to two years to live," she looks forward to sending her remains to space after her death.
"I'm really excited to go," Klose, 66, said. "Best thing I ever found out."
Sending ashes into space is rising in popularity. Houston-based company Celestis launched about 1,700 capsules of remains, representing people from nearly three dozen nations. Plus, they're surprisingly affordable: Celestis has various services that range from roughly $3,000 to over $12,000. A launch with Aura Flights — the company Klose is using — costs 2,950 pounds, or about $3,567 USD.
According to the National Funeral Directors Association's 2021 Cremation and Burial Report, the national median cost of a funeral with a viewing and burial in the United States is $7,848. The median cost of a funeral with cremation was approximately $6,971.
Kate Woodthorpe, the director of the Centre for Death and Society at the University of Bath, is glad that new trends in handling remains — from space burial to having ashes made into diamonds or vinyl records — get people talking about death. "It's actually become rather unhealthy that people don't engage with their mortality," she said.
"Getting people to actually think in advance is helpful. It alleviates some of the pressure on bereaved families to have to make those decisions on people's behalf, which can be really difficult."
IMAGE OF THE DAY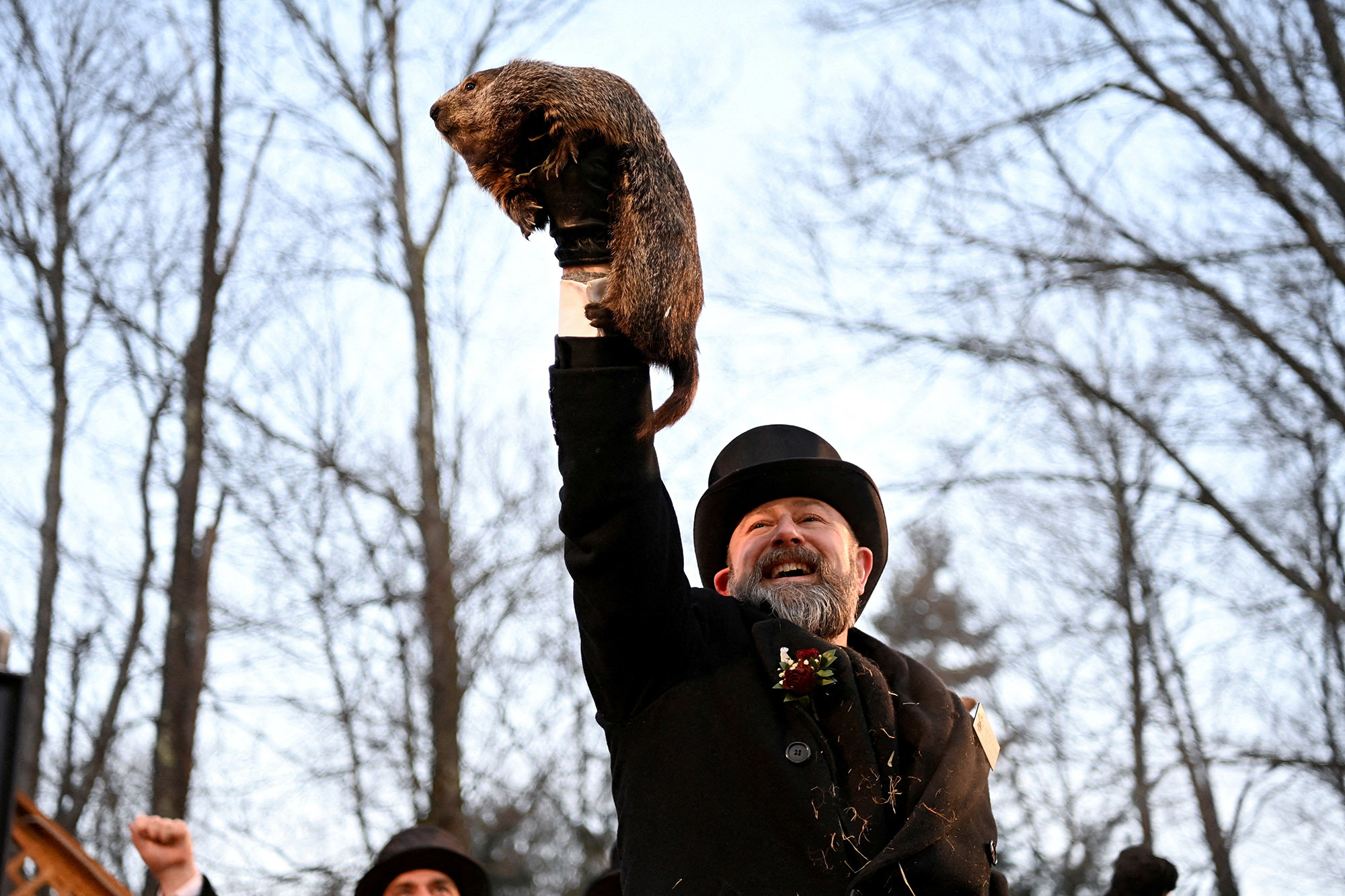 Still reading, eh? Seems like you might want to get this in your inbox. No pressure though. Just some food for thought.