This is an excerpt from Incoming, BuzzFeed News' morning newsletter dedicated to making sense of this chaotic world we live in. Join the club.
Donald Trump has become the first president in US history to face criminal charges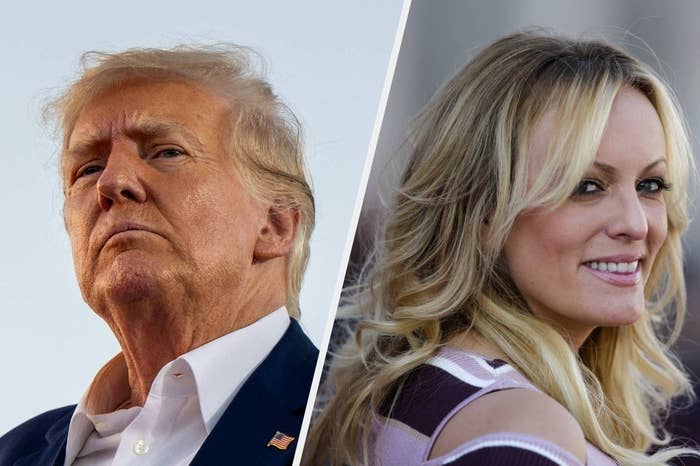 What happened?
Former president Donald Trump has been indicted for his role in a hush payment made to adult film star Stormy Daniels during the 2016 election.
Stormy Daniels, whose real name is Stephanie Clifford, alleged that she had a sexual relationship with Trump in 2006 and was paid $130,000 in 2016 by Trump's former personal attorney Michael Cohen to keep quiet about the alleged affair. Trump has denied having sex with Daniels, and initially denied knowing anything about the payment but later admitted that he reimbursed Cohen for the money.
What are the charges?
It is not immediately clear what charge or charges Trump is facing. Falsifying business records can be a felony in New York if it is done to conceal evidence of another crime — in this instance, a possible violation of election campaign finance laws.

Why is this a big deal?
The indictment marks the first time in US history that a president — former or current — has been criminally charged. It also comes as Trump, who has so often seemed to escape real consequences over his many scandals and wrongdoings, plans his 2024 run for presidency.
What happens now?
Trump will now need to be formally arrested and arraigned like any other defendant. As of Thursday, Trump was reportedly at Mar-a-Lago in Florida, and a spokesperson for Manhattan District Attorney Alvin Bragg said his office was working with Trump's attorneys to coordinate his surrender and select a date for arraignment.
This case also is one of several criminal probes investigating Trump:
A special counsel for the Department of Justice is investigating Trump's actions related to the Jan. 6, 2021, attack on the Capitol and his efforts to overturn the 2020 election, as well his handling of classified documents.
In Georgia, authorities are investigating whether Trump interfered in the 2020 election in what is seen as one of the most significant legal threats he faces as he gears up for his 2024 presidential campaign.
SNAPSHOTS
Years after the 2017 Las Vegas mass shooting, the FBI has finally shared a suspect motive. The shooter had lost thousands of dollars gambling and was mad at casinos a few weeks before killing 60 people and injuring hundreds more, the FBI says.
News outlets struggle to decide: Do we pay for journalists' Twitter Blue? BuzzFeed isn't ponying up, but for other outlets, paying might make sense.
A jury said Gwyneth Paltrow isn't liable for the ski crash, and the man who sued her will have to pay $1 and her legal bills. Terry Sanderson said he broke four ribs and sustained permanent brain injuries from the 2016 crash at a ski resort in Utah. Both Paltrow's and Sanderson's legal teams brought in expert witnesses to argue whether or not the collision created long-term problems in his life.
The original Scott Pilgrim cast is returning for Netflix's anime series. Both Michael Cera and Mary Elizabeth Winstead will reprise their leading roles, alongside Succession's Kieran Culkin, Captain America's Chris Evans, Pitch Perfect's Anna Kendrick, and The White Lotus's Aubrey Plaza.
Russia detained a journalist from the Wall Street Journal on spying accusations
Evan Gershkovich, a US citizen, was detained on Thursday in Yekaterinburg by Russia's Federal Security Service (FSB), which claimed he was trying to obtain classified information. He is the first journalist in over 30 years to be detained in Russia on espionage accusations, and his arrest comes at a time the Kremlin is cracking down on media outlets.
After Russia invaded Ukraine in February 2022, President Vladimir Putin signed a law making it a crime to report "fake" news about the war with Ukraine — including merely referring to it as a war. Gershkovich has lived in Moscow for the past six years as a reporter for the Wall Street Journal focusing his coverage on Russia, Ukraine, and the former Soviet Union. His last article, published Tuesday, was about the possible forthcoming decline of Russia's economy.
White House press secretary Karine Jean-Pierre said that US officials have spoken with Gershkovich's employers and family, and were working to get consular access to Gershkovich.
In an article about the arrest, the Wall Street Journal said it "vehemently denies the allegations from the FSB and seeks the immediate release of our trusted and dedicated reporter, Evan Gershkovich." It added, "We stand in solidarity with Evan and his family."
IMAGE OF THE DAY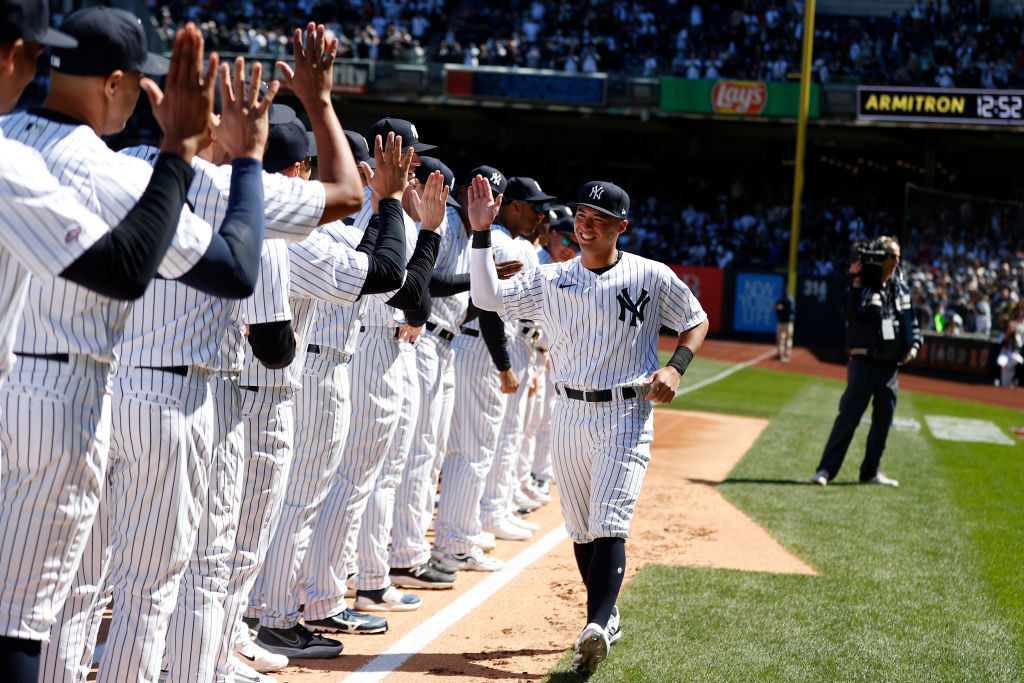 When you're polyamorous, figuring out who's paying for what can be complicated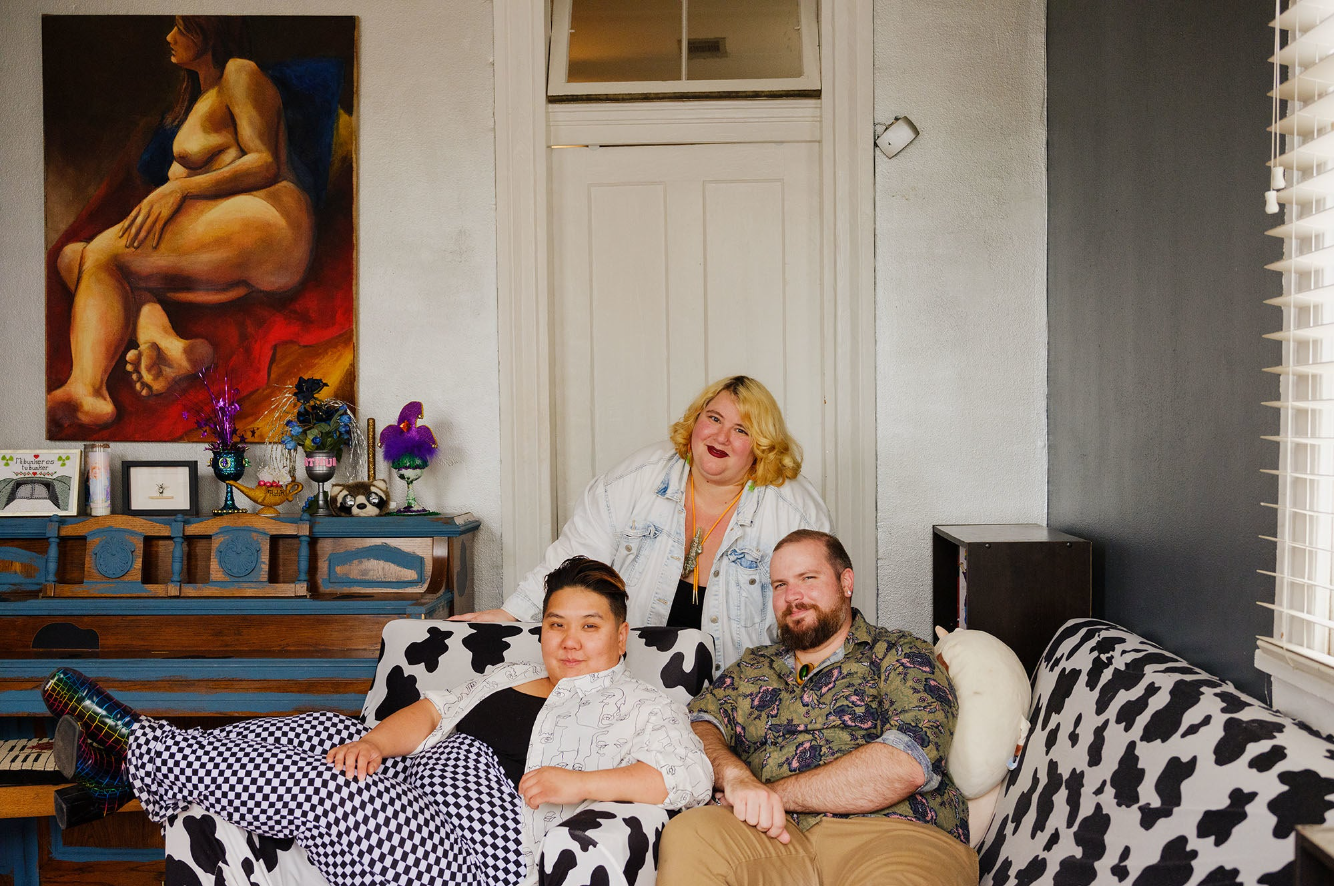 I used to fantasize about sharing a bank account with someone else, Sophie Lucido Johnson writes. The idea of pooling financial resources struck me as kind of radically romantic. Your money and your partner's money, would merge, a financial parallel to the emotional joining of personhoods. Until I was in my mid-20s, I imagined finding The One.
But I didn't find The One; I found The Ones. I started exploring polyamory when I was 27 and I never looked back. Now, I'm married with a long-term boyfriend, a long-term girlfriend, and a daughter. I have more love in my life than my puny childhood imagination could compute. But my bank account remains my own, and that isn't going to change any time soon.
I interviewed members of 17 polycules about their finances, and the only common thread was that there wasn't one. For one triad in New Orleans, all expenses, including childcare, are shared and paid for from their combined accounts. There is no separation of assets or wealth. For one couple that practices egalitarian polyamory, or polyamory without hierarchy, they pay a mortgage together, but insist that doesn't make their other relationships any less important.
"I trust our family to take care of each other, and the privilege of that is undeniable," one person told BuzzFeed News.
Still reading, eh? Seems like you might want to get this in your inbox. No pressure though. Just some food for thought.