This is an excerpt from Incoming, BuzzFeed News' morning newsletter dedicated to making sense of this chaotic world we live in. Join the club.
The "special treatment" Supreme Court justices got during the leak investigation should be inspected, a group told Congress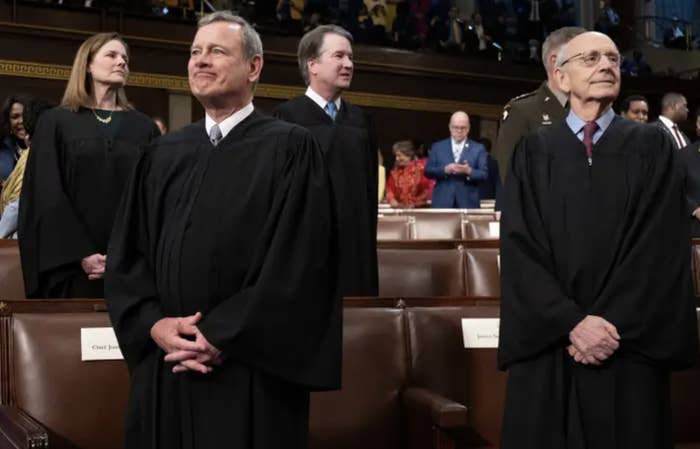 An investigation into the leaked opinion draft turning over Roe v. Wade did not require Supreme Court justices to sign affidavits swearing they had not been involved in the leak, and a progressive advocacy group is urging Congress to investigate this "special treatment."
Last week, the Supreme Court's Office of the Marshal announced they have been unable to pinpoint who leaked the opinion draft, after conducting 126 interviews with 97 court employees. On Thursday, Take Back the Court Action Fund sent a letter to Senate Judiciary Chair Dick Durbin, a Democrat, and Rep. Jim Jordan, the new Republican chair of the House Judiciary Committee, asking their respective committees to investigate why the justices did not have to sign the same affidavits all other Supreme Court staff did.
The letter highlighted the attention that had been directed toward Justice Alito following a New York Times report on a 2014 case about contraception and religious rights. According to the Times, a former anti-abortion leader had learned of the case's outcome prior to its public release, after his friends dined with the justice and his wife. Alito denied disclosing the 2014 opinion.
Jordan has said he wants to hold hearings on other matters moving forward, but committee member Rep. Darrell Issa has indicated he wants further scrutiny of the leak.
"We have to just continue and not be afraid": Community resilience after the Monterey Park mass shooting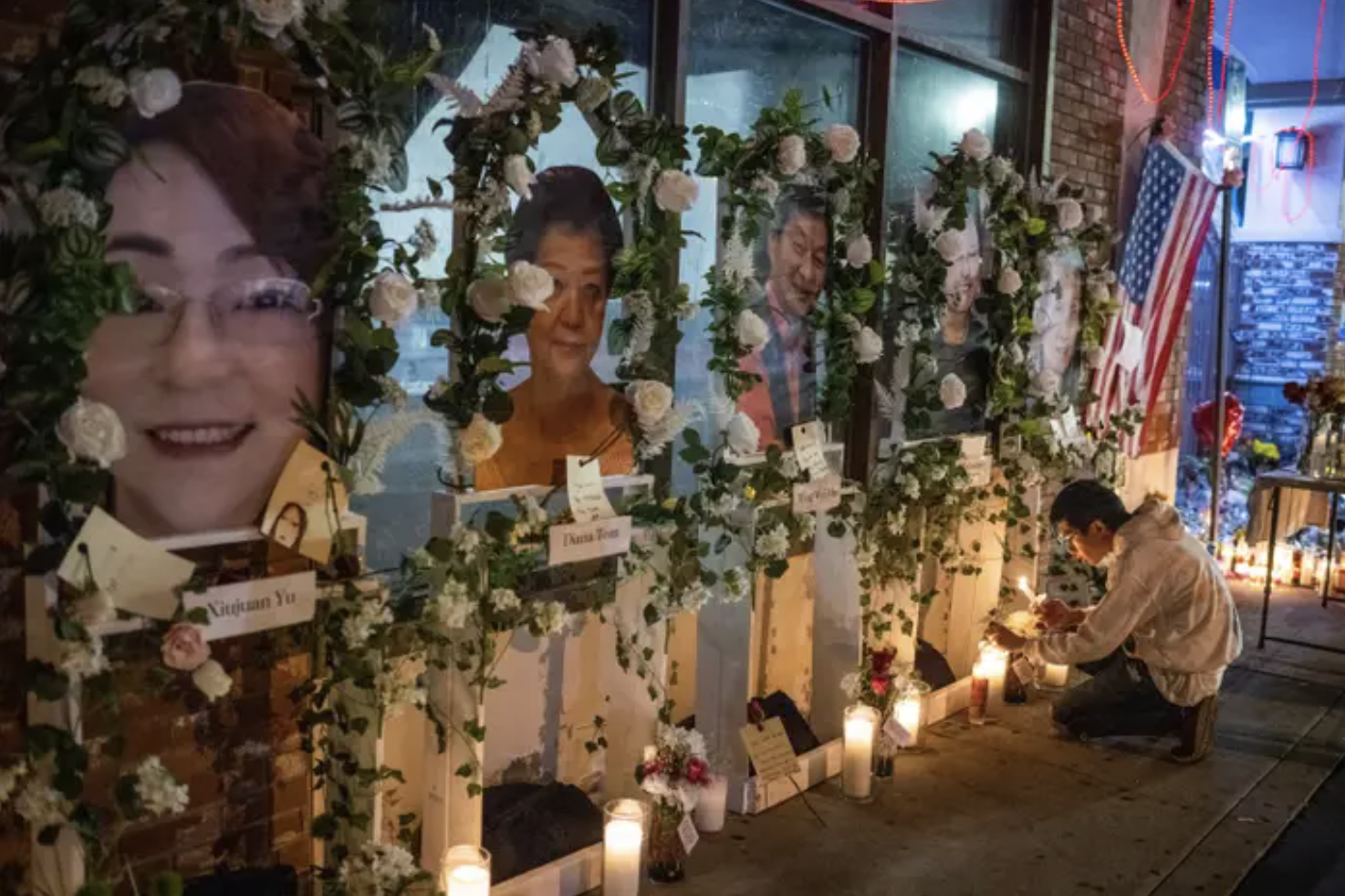 For older Asian Americans in Monterey Park, dance studios functioned as important community spaces and a critical lifeline during the pandemic. "Those 11 who unfortunately have died, they were part of not just a family circle, but they're part of a social circle," Monterey Park Mayor Henry Lo told BuzzFeed News. "And so it has very wide-ranging impacts on the community."
Maksym Kapitanchuk, an instructor at Lai Lai since 2010, told BuzzFeed News that some of his students wanted to go back to dance class this week. "Nobody wants to cancel it. Nobody wants us to stop. They said, 'We have to dance, we have to dance for [one of the victims] May. We have to just continue and not be afraid,'" he said. "That really did move me."
SNAPSHOTS
The man accused of killing five men and two women in Half Moon Bay had a dispute with his supervisor and one of the coworkers he killed on the morning of the shootings, BuzzFeed News has learned. San Mateo County District Attorney Stephen Wagstaffe said the dispute was "what ignited everything" for the 66-year-old suspect.
Five former Memphis police officers have been charged with murder for allegedly beating a Black man in a traffic stop. The officers, who are all Black, were fired after the Memphis Police Department's internal investigation determined that they violated several department policies, "including excessive use of force, duty to intervene, and duty to render aid."
Alex Murdaugh brought up his son's boat crash that killed a teenage girl as soon as police arrived, bodycam footage reveals. Prosecutors have suggested that these comments by Alex were part of an effort to mislead investigators and divert suspicion away from himself.
After winning Jeopardy three times this month, Yogesh Raut declared the beloved show was "not good." In an interview with BuzzFeed News, Raut said, "We have to look the next generation of quizzers in the eyes and tell them, 'I know you want to learn everything that there is to know. But, for your own sake, please don't. It will only get you labeled a 'know-it-all.' ... So, for your own good, kill the light that burns inside you.'"
This is what people who had their eggs frozen want you to know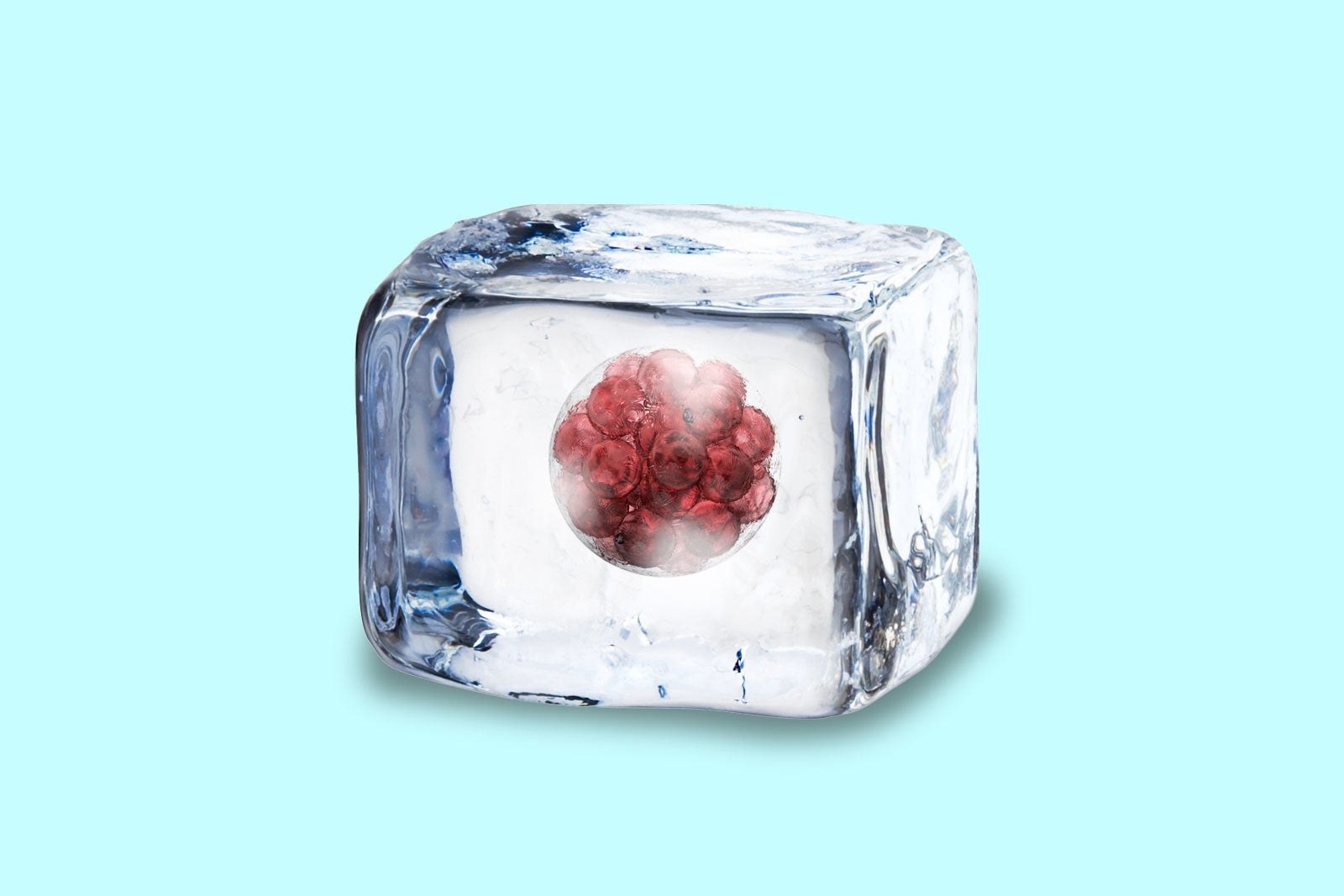 "After a year of unsuccessfully trying to get pregnant, I turned 35 and sat with the question of whether I was really ready to have kids. In many ways, freezing my eggs seemed like a neutral action in a sea of distressing ones," Dayna Evans wrote.
Evans's situation is an increasingly common one: More and more people are seeking out the option to preserve fertility through egg freezing. A study published in the journal Fertility and Sterility in 2021 found a 39% increase in egg retrievals compared to prepandemic levels. But despite its growing prevalence, egg freezing — and its financial and physical toll — is a rarely discussed experience.
When BuzzFeed News spoke to five people about their egg retrieval, many brought up how little they knew about the process before starting, and how important it was to have a support system as they embarked on their childrearing journey.
"The actual egg retrieval was really hard," said Nova, a 36-year-old educator living in Brooklyn. "I wouldn't wanna talk anyone out of this, but I didn't know that that's what it was gonna be like afterward."
IMAGE OF THE DAY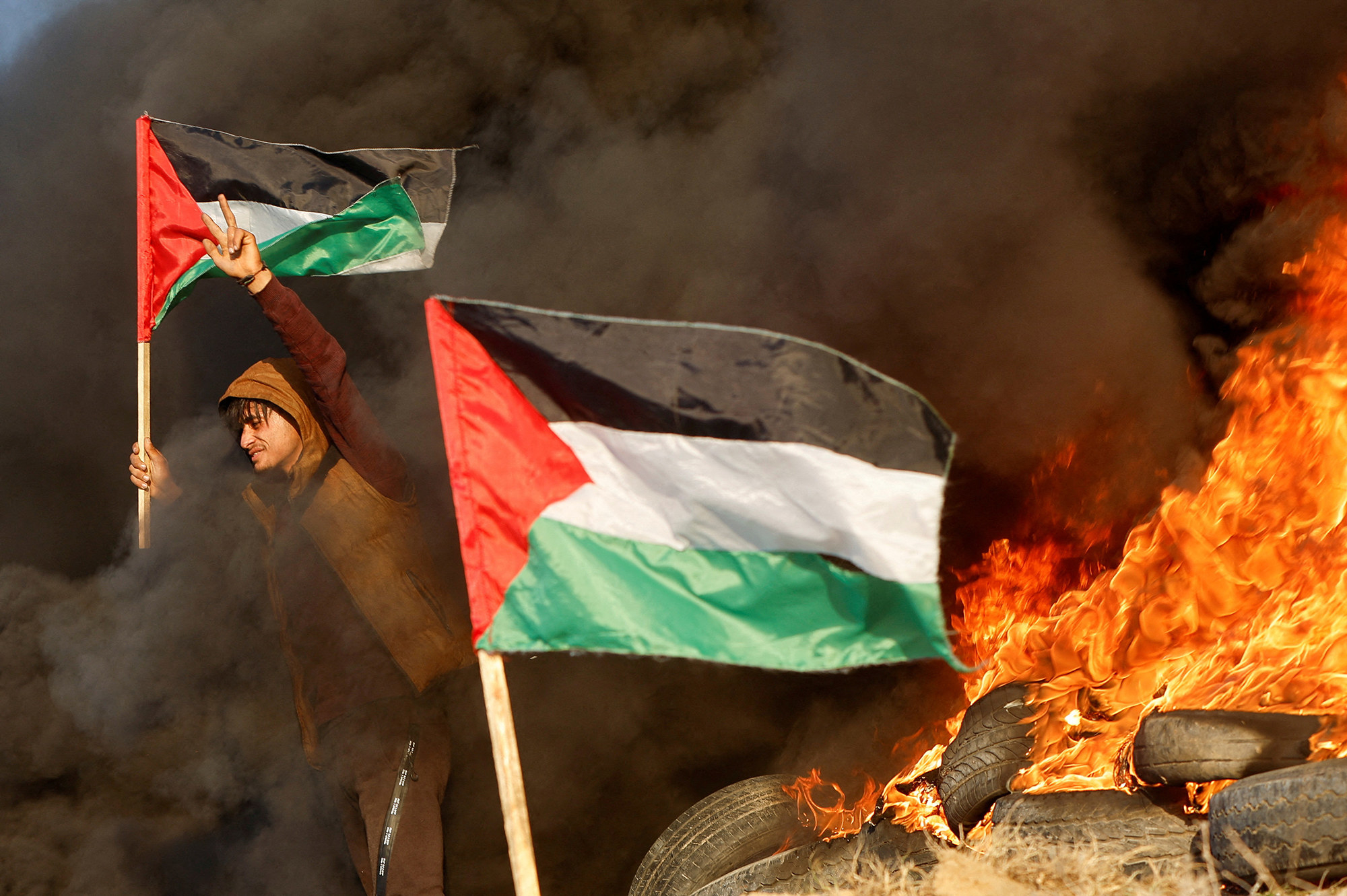 The trailer for Season 4 of Succession is here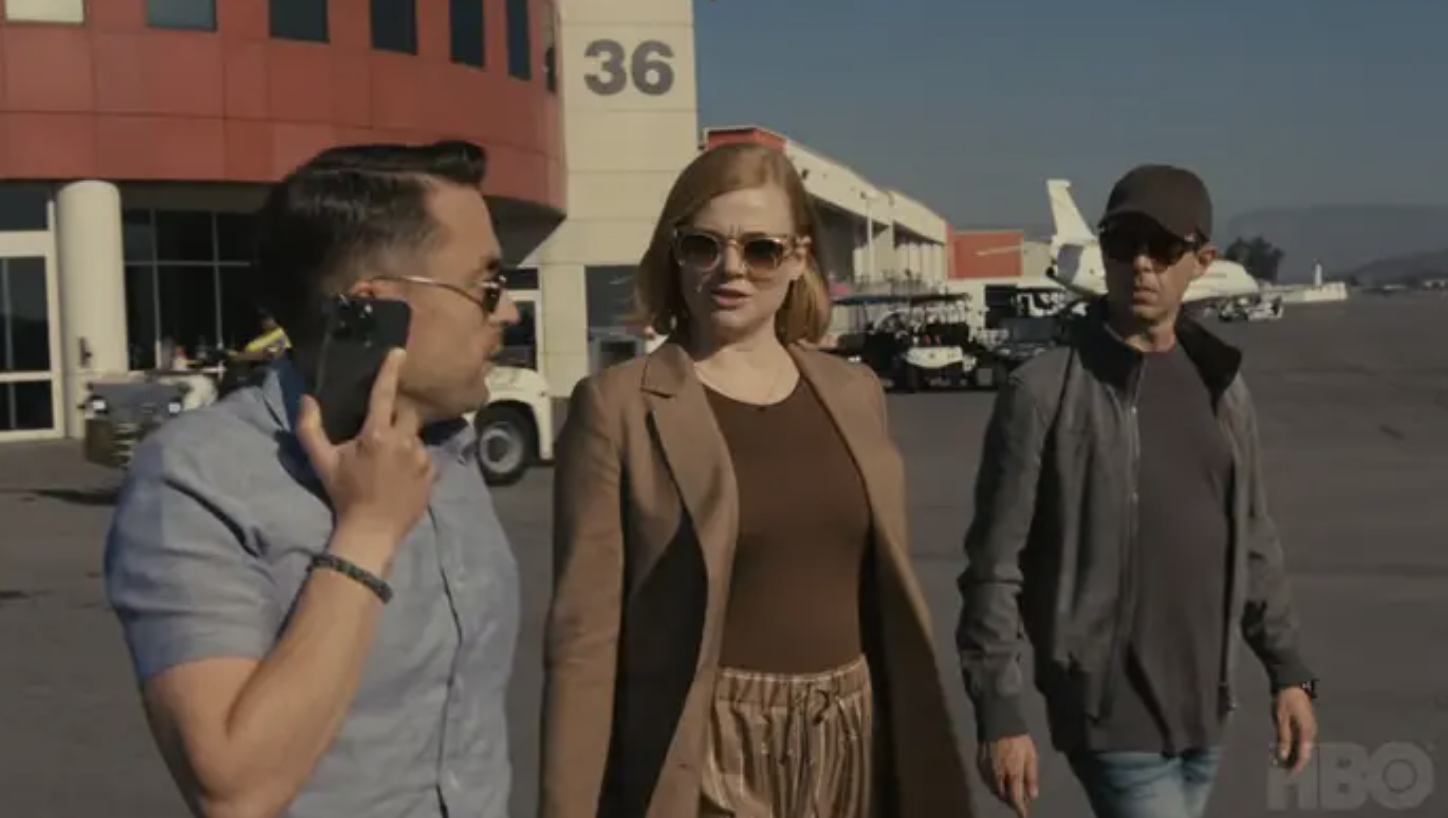 Everyone's favorite fictional nepo babies are back.
HBO announced on Thursday that the much-anticipated fourth season of Succession will premiere March 26. According to a synopsis on HBO's website, Season 4 will follow the potential sale of Waystar Royco to tech mogul Lukas Matsson (Alexander Skarsgård).
A trailer for the new season also dropped, showing the Roy siblings in the aftermath of the Season 3 finale, where they attempted to go "full coup" and seize control of the Waystar Royco. The effort was unceremoniously quashed after Tom Wambsgans (Matthew Macfadyen) turned on Shiv Roy (Sarah Snook) and aligned himself with his father-in-law, Logan Roy (Brian Cox).
Meanwhile, three of the four Roy children — Shiv, Kendall (Jeremy Strong), and Roman (Kieran Culkin) — appear to be sticking together as they try to keep the family business under their control, facing off against Logan, Gerri Kellman (J. Smith-Cameron), Tom, and, of course, Cousin Greg (Nicholas Braun). Also, it appears eldest Roy child Connor (Alan Ruck) and his playwright partner, Willa Ferreyra, (Justine Lupe) may have gotten married. Congrats to them, maybe.
Still reading, eh? Seems like you might want to get this in your inbox. No pressure though. Just some food for thought.