This is an excerpt from Incoming, BuzzFeed News' morning newsletter dedicated to making sense of this chaotic world we live in. Join the club here.
How a Supreme Court case on Andy Warhol's portraits of Prince could force artists to change how they make art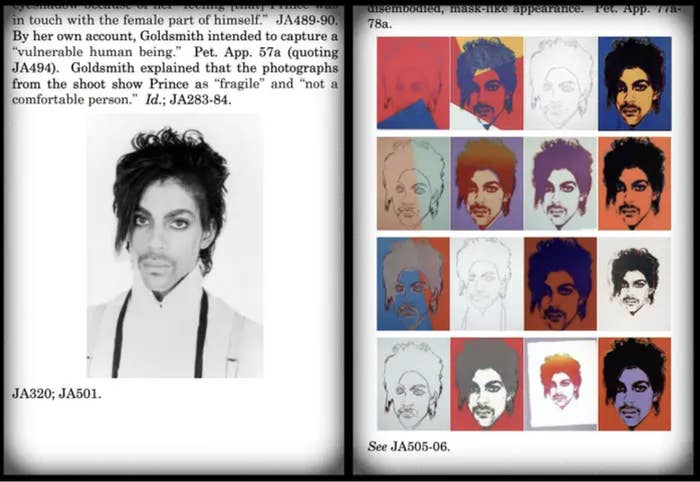 In a lively hearing peppered with references to The Lord of the Rings, TV shows, the "Mona Lisa," and Justice Clarence Thomas's taste in music, Supreme Court justices considered whether Andy Warhol's iconic portraits of Prince violated the copyright of the photographer who took the 1981 picture he used to create his work.
The central question of the Andy Warhol Foundation for the Visual Arts, Inc., v. Lynn Goldsmith asks whether Warhol needed Goldsmith's permission to reference her photos. If his works fell under fair use — a legal doctrine that aims to protect freedom of expression in criticism, news reporting, and other areas — permission would not be necessary.
Justices tried to pin down the degree of transformation that would qualify as fair use as they asked hypothetical questions about adding a smile to Prince's face, plastering the words "Go Orange" to Warhol's print, or even changing the dress color in Leonardo da Vinci's "Mona Lisa."
Whatever the justices decide could have big implications. Warhol's foundation and other creative groups have argued that limiting artists' ability to borrow from or reference copyrighted material could threaten one of the most defining features of art itself. But Goldsmith, other photographers, and even the Motion Picture Association have argued that too liberal a definition of what makes new art "transformative" would give copycats free rein to infringe on copyright, whether that's using an unlicensed photo or producing a spinoff of a movie without permission.
UN officially condemns Russia's annexation efforts
The UN overwhelmingly voted to condemn Russia's efforts to annex parts of Ukraine, BBC reports. Russia, Belarus, North Korea, Syria and Nicaragua voted against the UN majority. Thirty-five other countries abstained from voting, including China and India.

Though mainly a symbolic gesture, the vote signals the vast majority of the world's leaders are against Russia's actions.
SNAPSHOTS
Disability advocates say the response to Senate candidate John Fetterman using closed captioning was "deeply upsetting" and stigmatizing. The Pennsylvania Democrat used live transcription in his first on-air interview since having a stroke, but advocates feel NBC News focused too much on Fetterman's condition.
A former Texas police officer was arrested and charged after he shot and gravely wounded a 17-year-old who had been eating in his car earlier this month. James Brennand was charged with two felony counts of aggravated assault by a public servant after turning himself in to police on Tuesday night.
At least two children who were victims of incest have been denied abortions in Florida since the state instituted its 15-week ban in July, Planned Parenthood said. Florida's ban has no exceptions for rape or incest, and violators of the law could face up to five years in prison.
Pete Davidson joked that he wanted to go to space to avoid his "personal life" in new behind-the-scenes footage from his messy feud with Kanye West. When Kim Kardashian and Davidson were dating, Ye memorably encouraged his followers to "scream" at Pete if they saw him out in public.

Alex Jones must pay nearly $1 billion to the families of eight Sandy Hook victims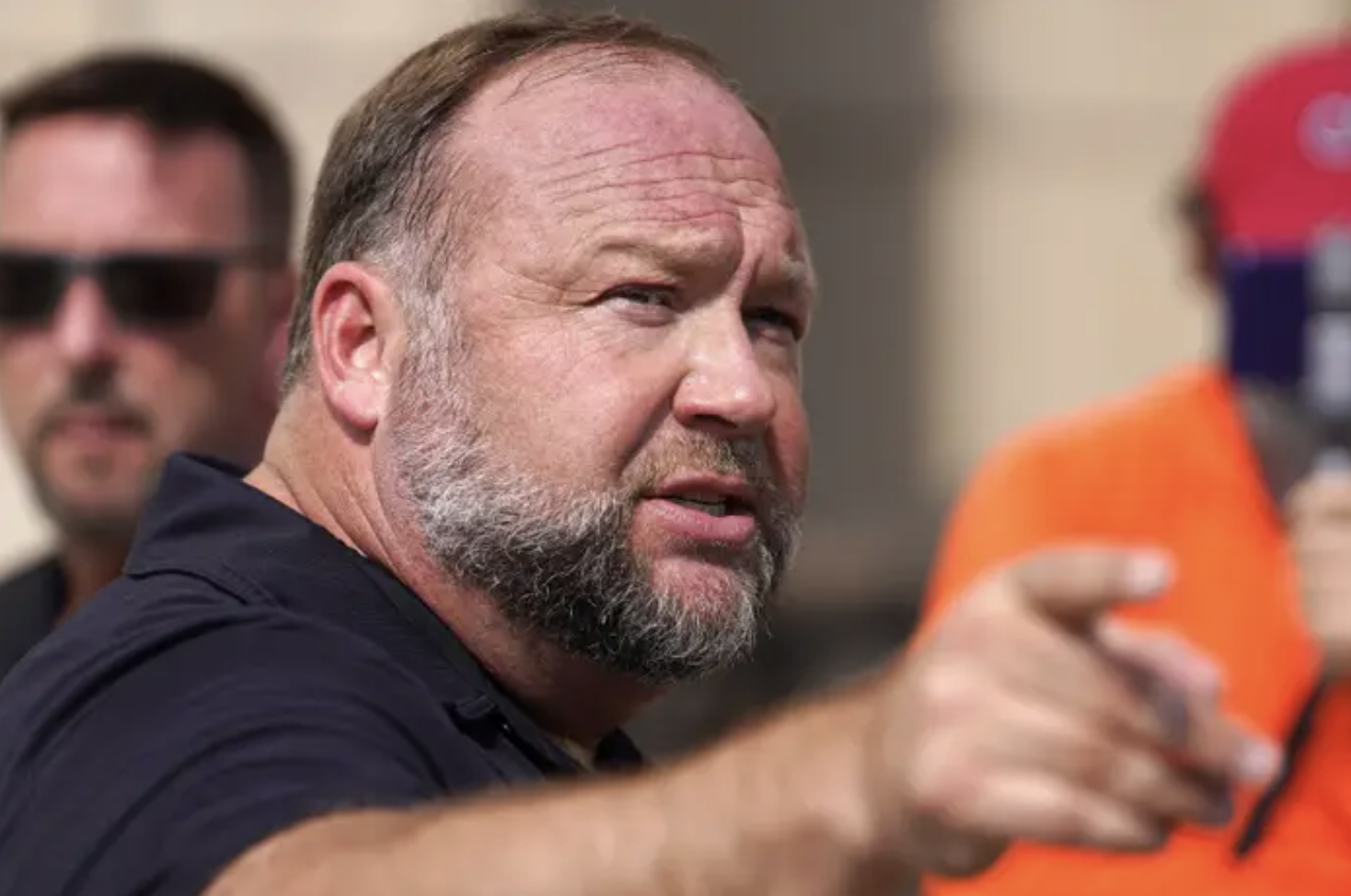 Conspiracy theorist Alex Jones must pay the families of eight victims killed in the Sandy Hook shooting and an FBI agent who responded to the scene almost $1 billion in damages for spending years falsely claiming the shooting was a hoax, a jury ruled on Wednesday.
Jones was found liable for defamation last year after years of spreading lies about the 2012 shooting, which killed 20 children and 6 adults. The families of the victims said Jones profited from his lies while his followers continuously harassed and threatened them. On Wednesday, Jones said he would be appealing the decision and made a fundraising plea to his supporters.
This is Jones's second defamation trial. In August, a Texas jury awarded the parents of a 6-year-old child killed at Sandy Hook more than $48 million in damages. During the trial, Jones admitted that the shooting did happen. Jones now faces one more defamation trial in Texas later this year, which could result in more damages.
New horror novels for spooky fright and delight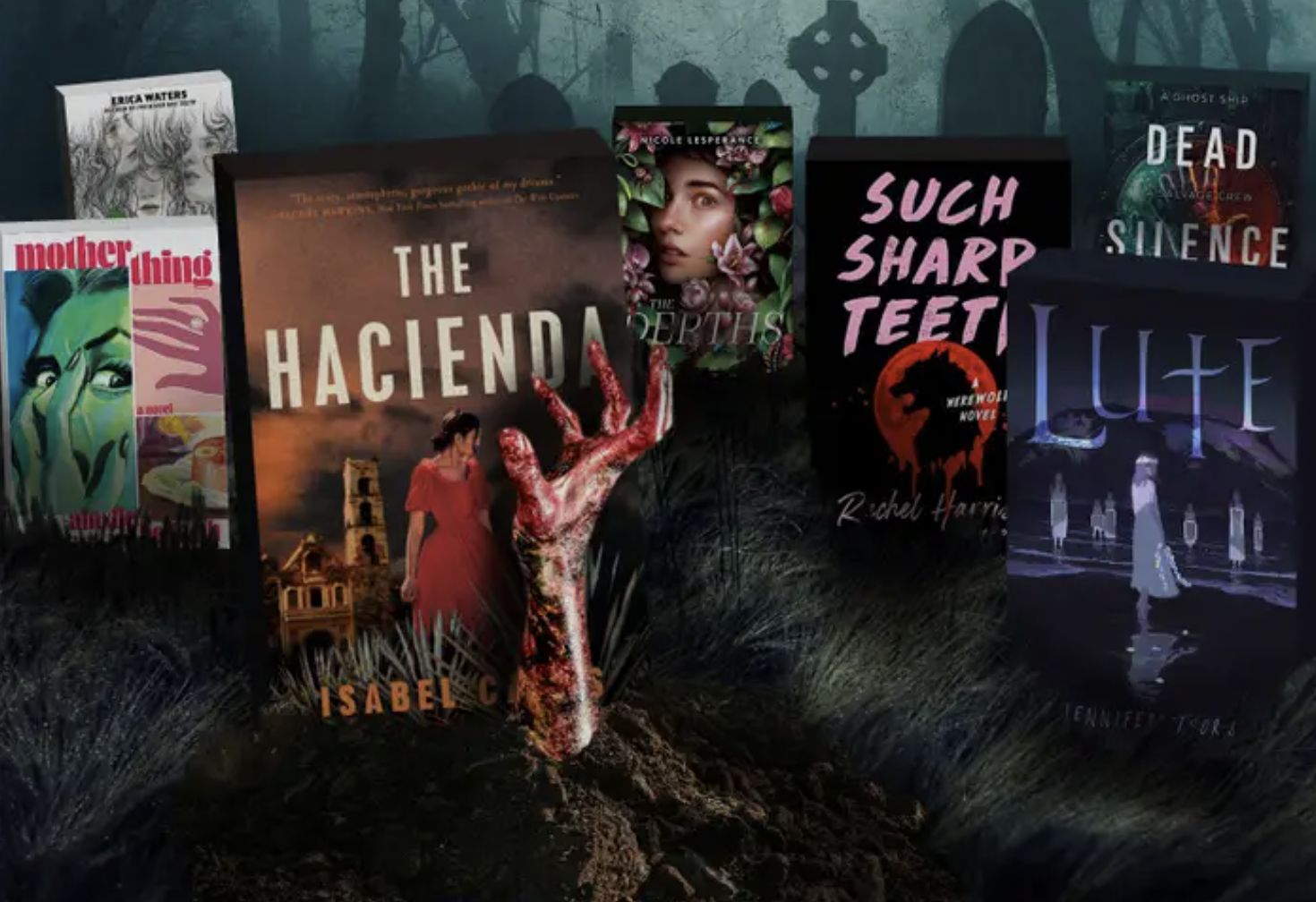 The Hacienda by Isabel Cañas
After the Mexican War of Independence, Beatriz marries widower Don Rodolfo Solórzano in hopes of finding stability and a new path forward. But her new home at Hacienda San Isidro is haunted, and whatever evil haunts it hates her. With no help, Beatriz turns to a new young priest who grew up near the hacienda, only to discover he has dark powers of his own.
Lute by Jennifer Marie Thorne
This Shirley Jackson-esque horror is set in an apocalyptic, war-torn future where one remote island in England, Lute, remains untouched. When Nina Treadway marries the Lord of Lute and moves to the island, she enters a world of luxury she's never experienced before. The villagers have warned her about The Day — when one day a year seven people in Lute die so that the island remains untouched by death — but she views it as superstitious nonsense at best. Then she experiences her very first Day.
Just Like Home by Sarah Gailey
This disturbing haunted house novel follows Vera, the daughter of a convicted serial killer, as she returns to her childhood home to care for her dying mother. Despite having fled her childhood home as soon as possible, returning to the house brings back memories of both special moments between Vera and her father and tense moments with her mother. But while Vera feels more at home here than anywhere else, all is not well in the place she grew up.
These are just a few of our latest horror recommendations. Read the full list ahead of spooky season!

Still reading, eh? Seems like you might want to get this in your inbox. No pressure though. Just some food for thought.