This is an excerpt from Incoming, BuzzFeed News' morning newsletter dedicated to making sense of this chaotic world we live in. Join the club here.
New York's AG is suing Donald Trump and the Trump Organization for fraud.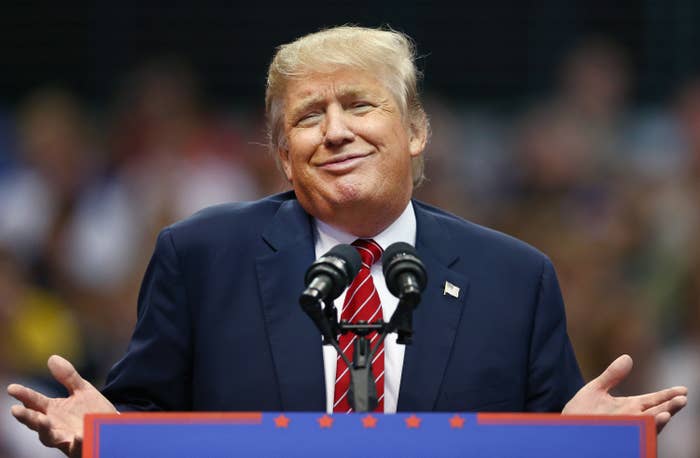 New York Attorney General Letitia James announced that the state is suing former president Donald Trump and the Trump Organization over fraud for at least $250 million.
Donald Trump Jr., Ivanka Trump, Eric Trump, former Trump Organization executives Allen Weisselberg and Jeffrey McConney, and the Donald J. Trump Revocable Trust are also named as defendants.
This civil complaint is a culmination of James's multiyear investigation into whether the Trump Organization misled investors and tax authorities by purposefully manipulating the value of real estate holdings and assets. At a news conference Wednesday, James said that the complaint alleges that the defendants falsified business records, issued false financial statements, committed insurance fraud, and engaged in a conspiracy to commit these violations and obtain millions in loans.
Trump has repeatedly denied allegations of financial fraud, and the Trump Organization denied any wrongdoing. In addition to this investigation, the Trump Organization is set to go on trial in October for criminal tax charges in Manhattan. Trump's actions also continue to be scrutinized as part of three different criminal investigations related to his role in criminal election interference in Georgia, the Jan. 6 attack on the Capitol, and mishandling classified documents under the Presidential Records Act.
Putin announced a partial military mobilization.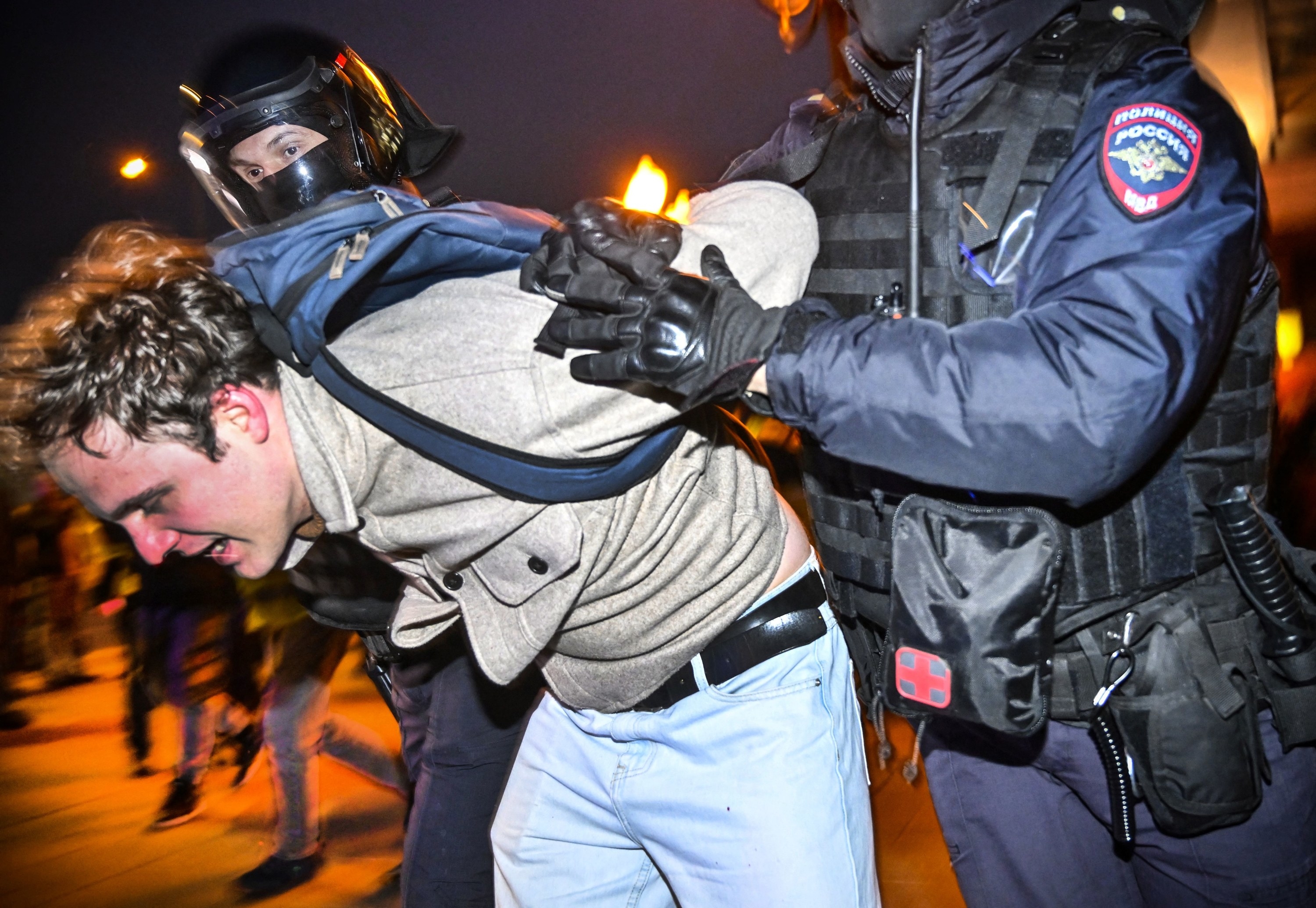 Russian President Vladimir Putin announced new "mobilization events" that would activate military reservists for the first time in several decades. "A partial mobilization is a hazy concept," Holly Ellyatt wrote for CNBC. "But it could mean that Russian businesses and citizens have to contribute more to the war effort."

Protests against the military mobilization erupted across Russia on Wednesday. Kremlin law enforcement arrested over 1,300 protesters over the antiwar demonstrations, according to the Washington Post.
SNAPSHOTS
Why is the government suddenly concerned about NyQuil chicken? "Sleepytime chicken" has been internet folklore for years, but it wasn't an actual trend people were trying when the FDA issued a statement.
A woman said police failed to investigate her alleged rapist a year before he was charged with murdering Eliza Fletcher. Alicia Franklin is seeking damages for the lack of justice in her own case as well as to bring to light how police failed other women by failing to arrest the suspect sooner.
The iPhone 14 Pro is finally what you want an iPhone to be. In past years, the Pro's biggest advantage over the cheaper "regular" version of the phone has been improvements to the camera — but this year has a new twist.

Border agents keep sending immigrants to the wrong addresses. Advocates say it's dooming their court cases.
For months, Border Patrol and ICE have been releasing immigrants with documents incorrectly listing their future residences as addresses to nonprofits or churches. These immigrants and asylum-seekers, most of them from Venezuela, then show up to random buildings confused and unsure of what to do next.
"It's troubling," said Autumn Gonzalez, a volunteer with immigrant advocacy group NorCal Resist. "They walked for miles to get to the shelter, and once they arrived they were told it's not a shelter but an office building."
Beyond confusion and distress, one of the worst outcomes of using incorrect addresses is that then the immigrants may never get their court hearing notices, miss the hearings, and be ordered deported by a judge, according to immigration attorney Taylor Levy. Meanwhile, Levy said, Border Patrol agents are under increasing pressure to process the immigrants quickly to keep facilities from overcrowding.
On Sept. 15, the American Immigration Lawyers Association and other immigrant rights organizations sent a letter to federal officials asking them to fix the erroneous address issue. An explicit plan to address this problem has not yet been announced.

Adam Levine's alleged sexts are amazingly bad.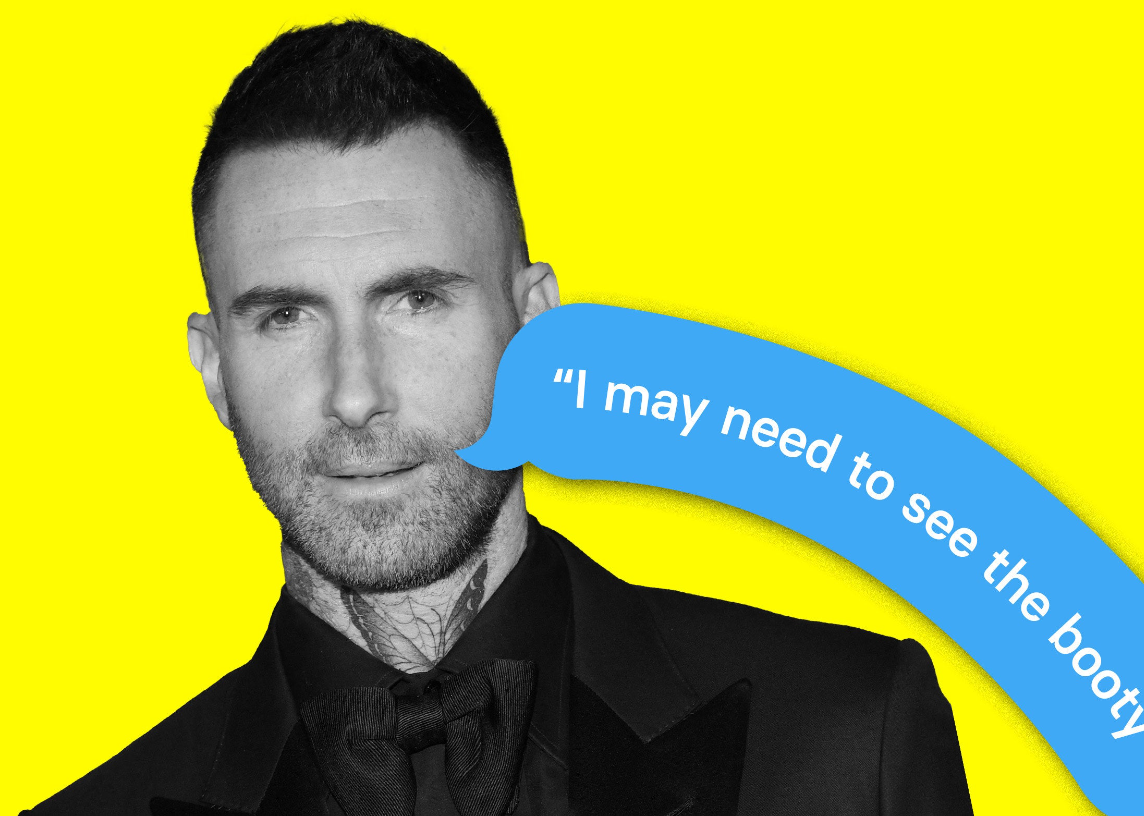 This week, 23-year-old model Sumner Stroh caused social media havoc when she claimed she had been having an affair with 43-year-old Maroon 5 singer Adam Levine — who then asked if he could name the third child his wife, Behati Prinsloo, was expecting after her. (In an Instagram post, Levine denied any affair took place but confessed to using "poor judgment in speaking with anyone other than my wife in ANY kind of flirtatious manner.")
While captivated by the pure drama of this celebrity gossip, I was unable to disregard the glaring fact that none of the sexts were really that compelling, writes Estelle Tang.
"I may need to see the booty. Fuckkkkkkkkkkkkkkkk." Oh.
"Watching your ass jiggle on that table will permanently scar me." Hmm.
"I'd do anything for it. I'd buy it a steak dinner and whisper sweet nothings into it." Wow.
It's not surprising if famous people don't excel at sexting. First of all, they have never had to work in the coal mines of flirtation, begging for even a morsel of attention from any passing soul. They are often naturally good-looking, possess talent and charisma, and understand power. If they ask someone for something (booty, for example), they usually get it — even if they don't deserve it.

Still reading, eh? Seems like you might want to get this in your inbox. No pressure though. Just some food for thought.