This is an excerpt from Incoming, BuzzFeed News' morning newsletter dedicated to making sense of this chaotic world we live in. Join the club here.
The pandemic isn't really over
In a 60 Minutes interview on Sunday, President Joe Biden said, "The pandemic is over. We still have a problem with COVID. We're still doing a lot of work on it. But the pandemic is over. If you notice no one is wearing masks, everybody seems to be in pretty good shape."
Biden, my guy!
It's true that the US is in a much better place than it was in 2020, thanks to effective vaccines and lifesaving treatments. But we're also still experiencing an average of 360 deaths from the disease every day; nearly 1 in 5 adults in the US who have had the virus have debilitating long COVID; and less than 70% of Americans are fully vaccinated, leaving them vulnerable to severe disease if infected. Many public health experts insist that the virus is here to stay, and the US still needs better systems in place to prevent as much sickness and death as possible.
"It's like a hurricane. When the winds come, you focus on getting through that first, but then after it passes, that's when we put all of our time and effort into cleaning up and getting communities back to a place where they can function," Dr. Emily Landon, a University of Chicago infectious disease expert. "I think that's where we are with COVID; the storm isn't over."
Volodymyr Zelensky will speak at the UN General Assembly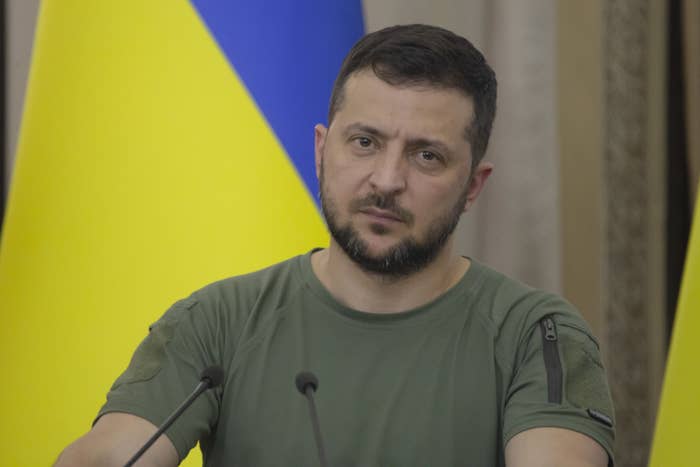 At the UN General Assembly's first fully in-person meeting since the pandemic began, world leaders condemn Russia's invasion of Ukraine. Biden is expected to discuss the war in a speech today, and Ukrainian President Volodymyr Zelensky is delivering a prerecorded virtual address to the group, according to the Associated Press.

Russia is a permanent member of the UN Security Council, but has faced intense criticism for violating UN Charter principles and its alleged war crimes, the Washington Post reported.
SNAPSHOTS
An investigation into Marilyn Manson has been completed after accusations of sexual abuse. Evidence is being turned over to the Los Angeles district attorney's office for consideration of possible criminal charges.
Employees of a Minnesota nonprofit allegedly took $250 million that was supposed to feed children during the pandemic. In what officials are calling the largest pandemic fraud case yet, the complaint alleges that the group used the money for luxury vehicles, property, jewelry, and international travel.
Tom Brady publicly apologized for breaking a tablet in a fit of rage. His display of anger on the football field came just two days after reports that he and his wife of 13 years, supermodel Gisele Bündchen, have been living apart for "more than a month."

The YouTube channel streaming Alex Jones's trial disabled the chat due to conspiracy theorist threats and misinformation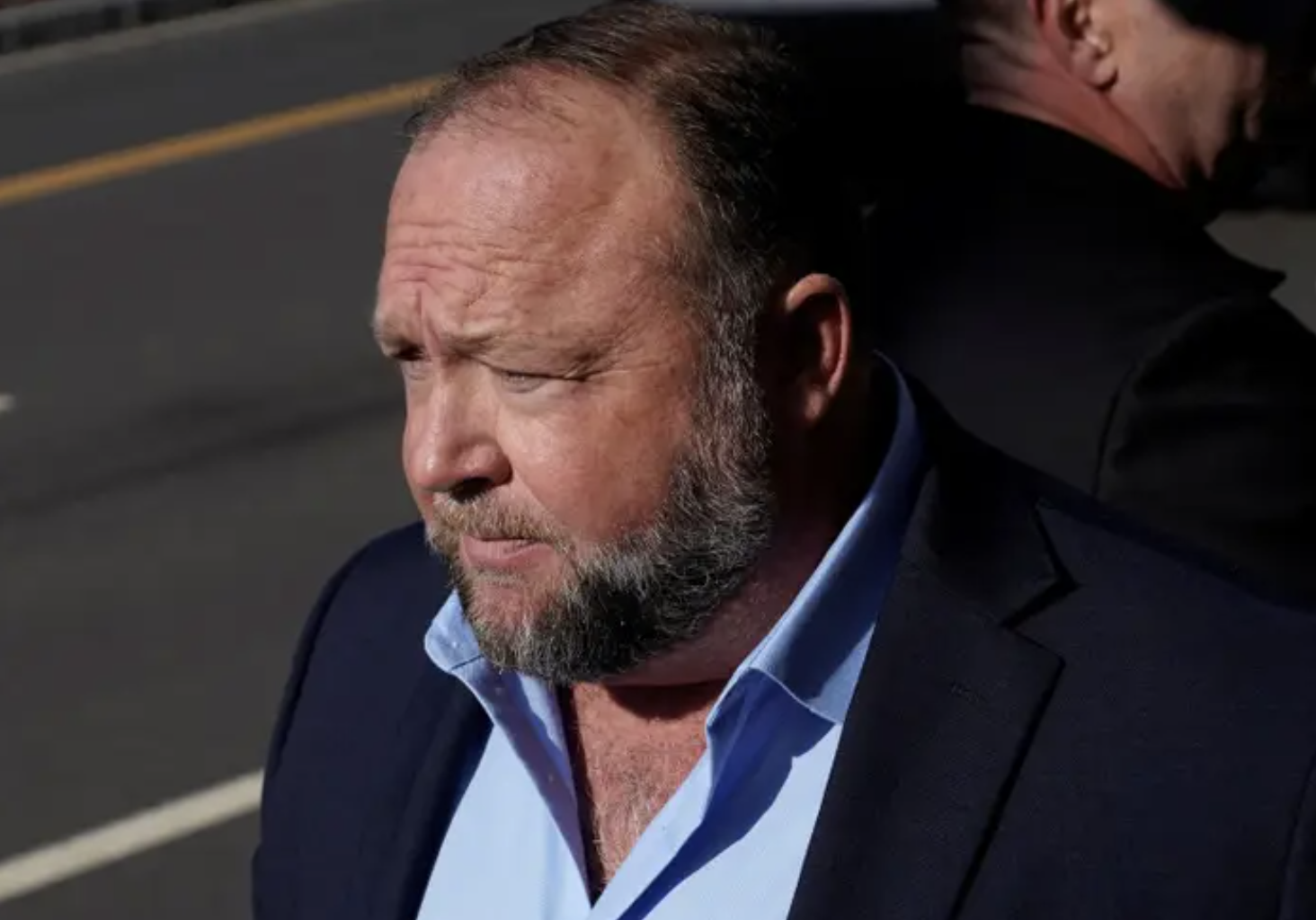 Tuesday was the fifth day of the trial determining how much Alex Jones will have to pay in damages to the families of eight victims of the Sandy Hook Elementary School shooting in 2012. The longtime talk show host and influential far-right conspiracy theorist repeatedly asserted over years to his listeners that the Sandy Hook shooting, where 26 people, including 20 children under the age of 8, were killed, did not happen.
Clearly, his fans were listening. On the YouTube livestream of Jones's trial, the chat was overrun with people making threats toward the victims' families and suggesting that the shooting had never occurred. The comments became so pervasive and extreme that the Law & Crime channel disabled the chat function on Tuesday and removed archived chats from the previous days' livestreams.
"We noticed a disturbing number of commenters making threatening comments including harassment towards the victims' families," Law & Crime said in a statement to BuzzFeed News. "Despite having covered many controversial cases, we have never before taken such a drastic measure."

Billy Eichner's Bros is for everyone — for better and worse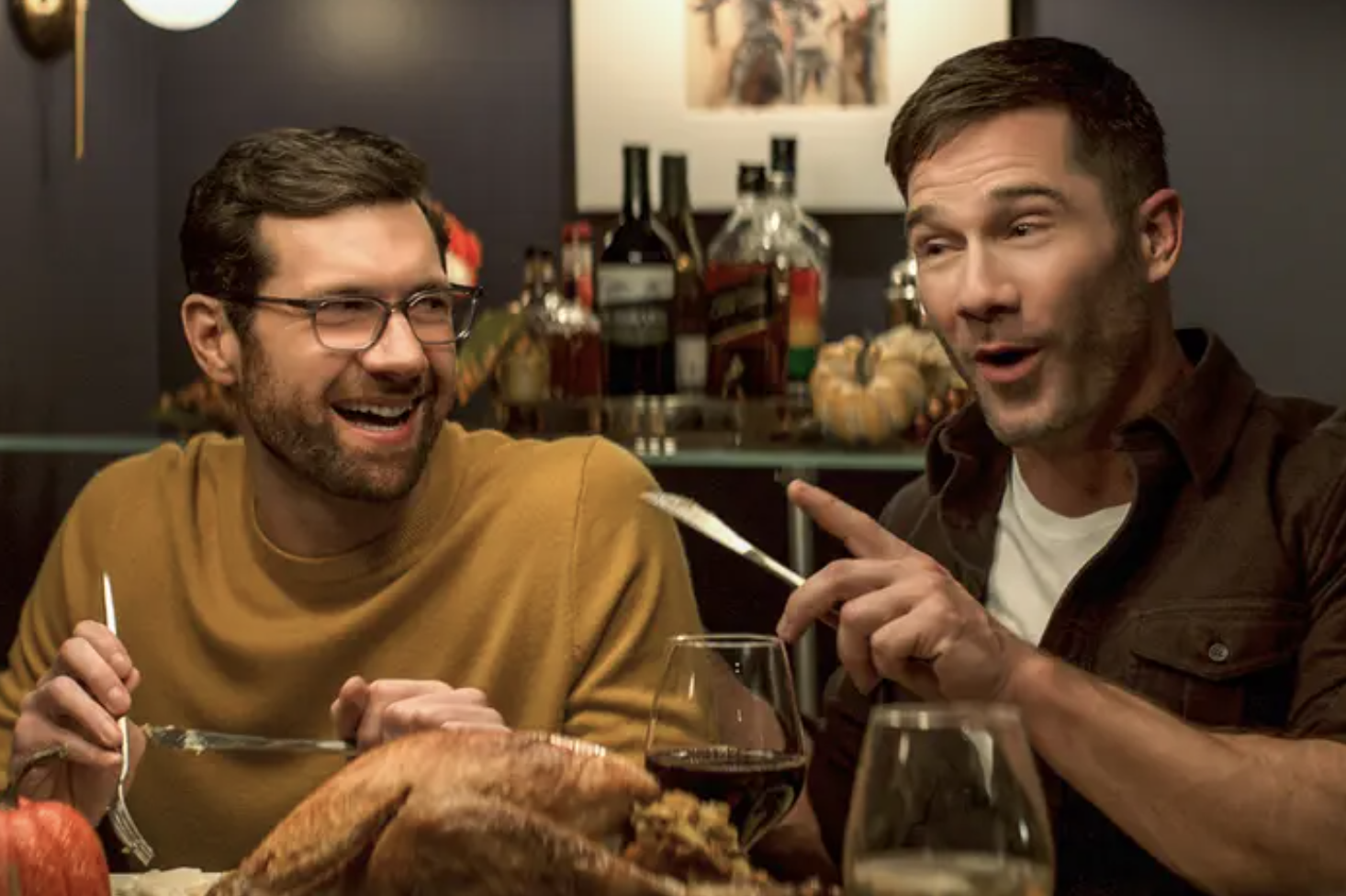 That Billy Eichner's rom-com Bros is getting mainstream press coverage and marketed as a movie for all audiences is a sign of where queer representation has taken us — and it's not necessarily a great thing, Alessa Dominguez writes.
Eichner plays Bobby Lieber, a podcaster who covers queer politics and effortlessly exists in the realm of nonprofit and Human Rights Campaign benefit gala philanthropy. At a club one night, he bumps into a shirtless Aaron, a butch corporate lawyer mostly out of touch with queer culture (he doesn't recognize old-school Mariah Carey playing at the club) and politics.
Bros is meta and conscious of the straight gaze. But the movie is ultimately most effective as an old-school romance, and maybe a more confident script could have leaned further into that. It's a testament mostly to Eichner's crotchety charm that it still works.
Still reading, eh? Seems like you might want to get this in your inbox. No pressure though. Just some food for thought.