This is an excerpt from Incoming, BuzzFeed News' morning newsletter dedicated to making sense of this chaotic world we live in. Join the club here.
A week of ceremonies, centuries of tradition, and years of meticulous planning have led to this moment: the historic funeral for the United Kingdom's longest reigning monarch. Watch it here.
Eleven days after Queen Elizabeth II's death, the UK held an elaborate, solemn state funeral in Westminster Abbey. The royal family, UK politicians, and leaders from around the world attended. Members of the public weren't allowed inside Westminster Abbey, but thousands of people lined the streets anticipating the procession to Wellington Arch following the service.
From Wellington Arch, the Queen's coffin will be taken to Windsor. There will be a private service for the royal family, and the Queen will be laid to rest in St. George's Chapel next to her husband, Prince Philip, Duke of Edinburgh, who died last year.
For the latest updates on the Queen's funeral service, follow BuzzFeed News and reporter Ellie Hall on Twitter, and sign up for our royals analysis newsletter, Royal Tea.

Unforgettable moments from a mourning ceremony like no other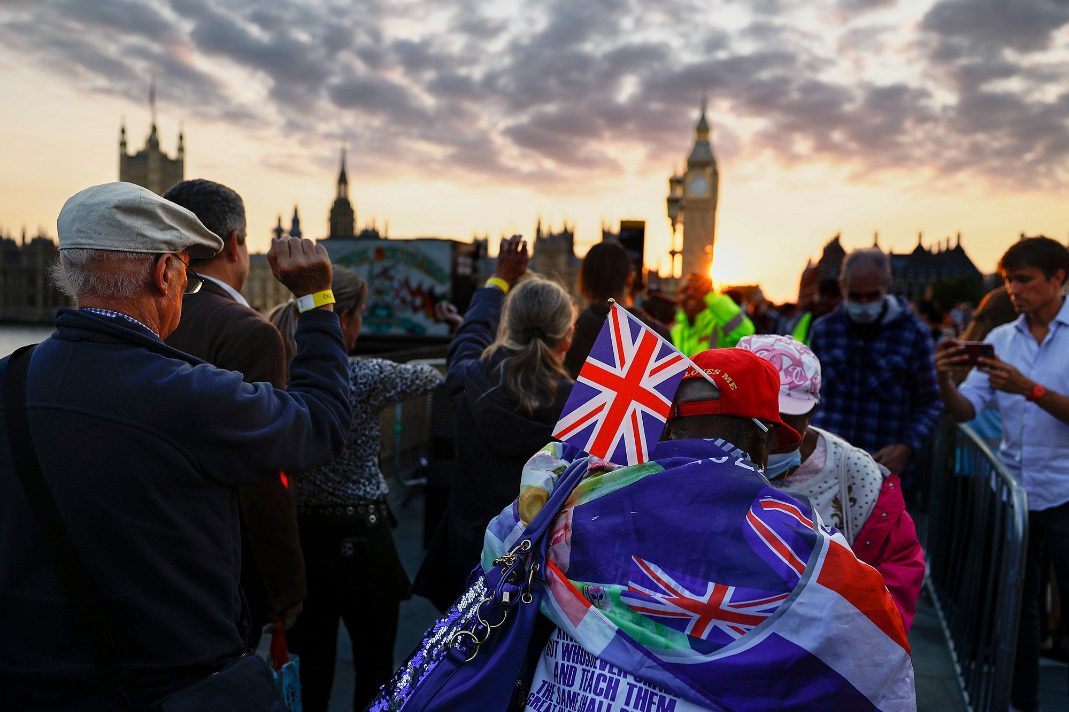 Ahead of Queen Elizabeth II's funeral, thousands of mourners lined up for miles in London to pay their respects in person. The line consistently averaged almost 5 miles long, with wait times commonly exceeding 24 hours.

Prince George and Princess Charlotte walked behind their great-grandmother's coffin with their parents. George, 9, and Charlotte, 7, are the youngest members of the royal family to attend a funeral in recent memory. Here are the other members of the royal family who will process behind the Queen's coffin inside Westminster Abbey.

Buckingham Palace amended its decision about royal funeral dress codes and allowed British Army veteran Prince Harry, Duke of Sussex, to wear military dress while standing vigil at his grandmother's coffin alongside his cousins on Saturday. The Palace originally said that only working members of the royal family who hold military ranks would be allowed to wear formal uniforms during the Queen's funeral events — with one exception: Prince Andrew, Duke of York, who stepped back from working royal responsibilities after facing sexual assault allegations.
SNAPSHOTS
Mississippi Gov. Tate Reeves mocked Jackson at an event after more than 150,000 of the city's residents had no clean water. For nearly seven weeks, Jackson residents — about 82.5% of whom are Black — were forced to boil what came out of their faucets because of concerns that the water was contaminated.
Russia announces closer political ties with China. The Chinese government stated that President Xi Jinping promised "strong support" for Russia's "core interests" after Xi and President Vladimir Putin convened last week, according to AP.
The Phantom of the Opera will end its reign as the longest-running Broadway show next year. The production is the latest victim in a postpandemic shift that's resulted in declining audience numbers.

All of Puerto Rico has lost power as Hurricane Fiona hits the island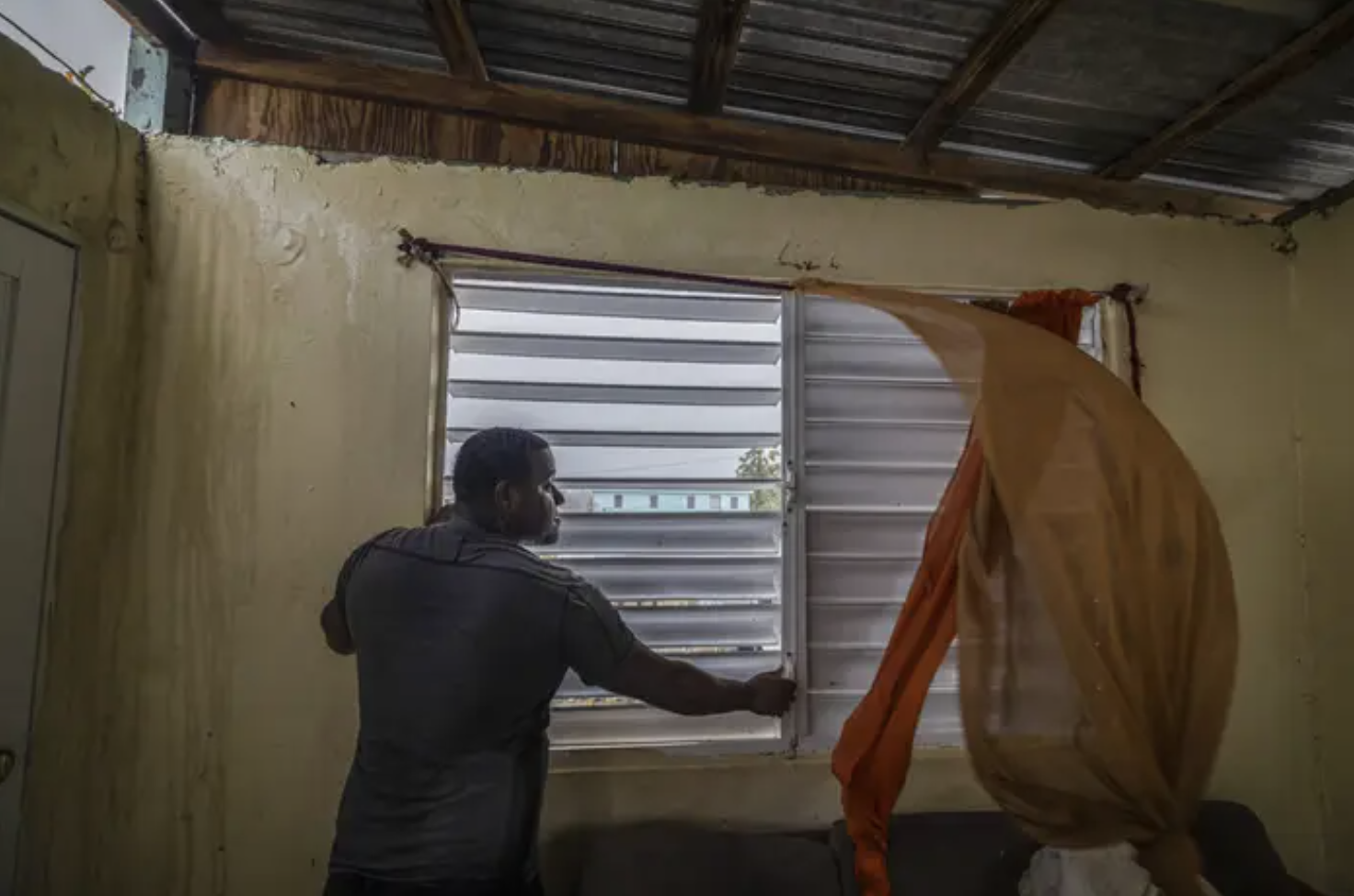 Hurricane Fiona took down Puerto Rico's electrical system Sunday, leaving 3 million people without power as the storm continues to batter the island.
At 5 p.m. local time, Hurricane Fiona was moving just west of Puerto Rico and heading toward the eastern Dominican Republic, causing catastrophic flooding, the National Hurricane Center said. Puerto Rico could see as much as 30 inches of rain, and the National Weather Service warned residents of mudslides as well as life-threatening and "catastrophic" flash flooding. Luna Energy, the private company that distributes energy across the US territory, warned that full restoration of power could take several days.
Five years ago, Hurricane Maria also completely took down Puerto Rico's power grid, and it took 11 months to restore power. The 2017 storm killed nearly 3,000 people, and the government's handling of it was deemed inadequate, according to an internal assessment by the Federal Emergency Management Agency.

Ana de Armas is good in Blonde. Too bad the movie is a mess.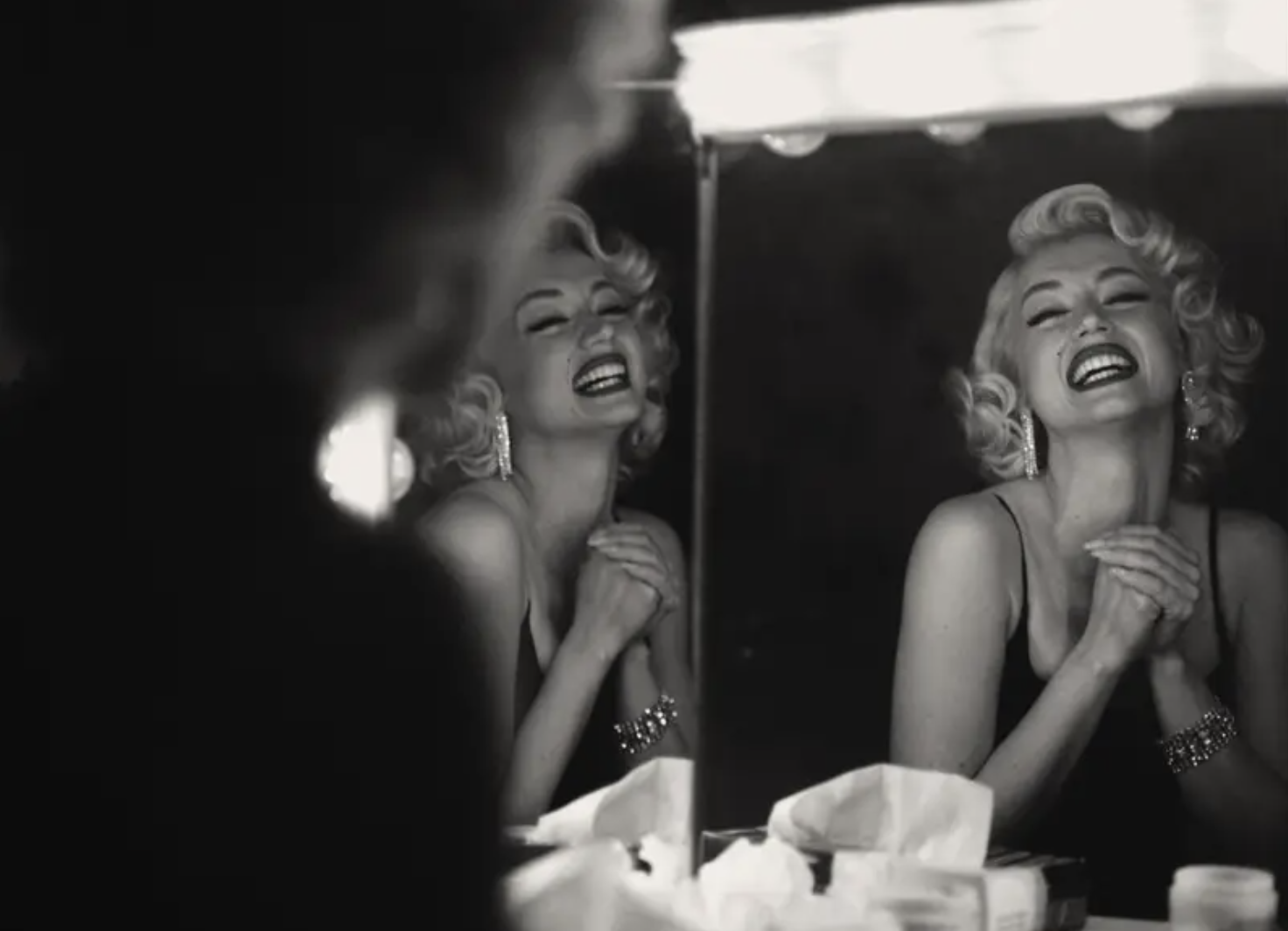 When Marilyn Monroe was alive, she became an icon of 1950s white femininity by disrupting the boundary between sexy girlfriend and virginal wife. And since her death in 1962, she's become a symbol of every possible thematic configuration of gender and celebrity, writes Alessa Dominguez.
The ultimately dull Blonde has nothing new to say on any of these fronts. As the Netflix film stretches into three hours, one starts to wonder: Why another Monroe project? And what does Blonde want from her? The answer seems to be that she's a canvas for streaming-era edginess.
Ana de Armas gives a coherent and affecting performance and portrays Monroe as convincingly as Michelle Williams did in My Week With Marilyn. But the movie never decides whether it wants to be a study of Monroe the icon, the actor, or the woman. Often the movie feels like the director just discovered an article on the violent power of the cinematic male gaze and wants to flip porny sexualization into body horror.

Still reading, eh? Seems like you might want to get this in your inbox. No pressure though. Just some food for thought.