You're reading a reSEARCH excerpt from Incoming, BuzzFeed News' morning newsletter written by yours truly. If you're interested in reading Incoming in full, sign up here.
A friend of mine who's been keeping up with this weekly series recently told me that, for someone who's supposed to be recommending stuff she likes, I sound pretty pessimistic. You act like the whole world is a disgrace, she said, and 2000s pop is the only thing preventing you from being swallowed by existential malaise.
Respectfully, I disagree. Sort of. It's true that I often feel like the whole world is a disgrace. Not to be a disaffected millennial cliché, but the rainforests are on fire, the oceans are boiling, and people keep trying to talk to me about dogecoin and IT IS SO BORING.
But believing the world is mostly bad has, paradoxically, made me an optimist. In a chaotic, amoral universe where the worst can — and does — happen all the time, isn't it astonishing that nice things happen at all? To me, it's because we aren't owed good things that they become all the more precious when we find them.
All right, enough of this digital soapbox. These are the things Incoming readers and I have been obsessed with this week. Hope you enjoy it.
Revisiting
Brittney Nolte's TikTok. I first found Nolte's account last year looking for some introductory videos on American Sign Language. Nolte is hearing, but her toddler son is deaf, and her videos are a mix of cute parenting moments and her learning how to be a good ally to a child whose lived experiences are significantly different from hers. In addition to helping me learn some simple ASL, Nolte's account has been a heartwarming look into how a family grows up together.
Obsessing
Tomorrow, and Tomorrow, and Tomorrow by Gabrielle Zevin. Estranged childhood friends Sam and Sadie reconnect in college and decide to start collaborating on designing a video game. Over the next few decades, they become business partners and scorned frenemies. It's one of those books where every sentence propels the narrative forward, and once you pick it up, you can't put it down. —Emerson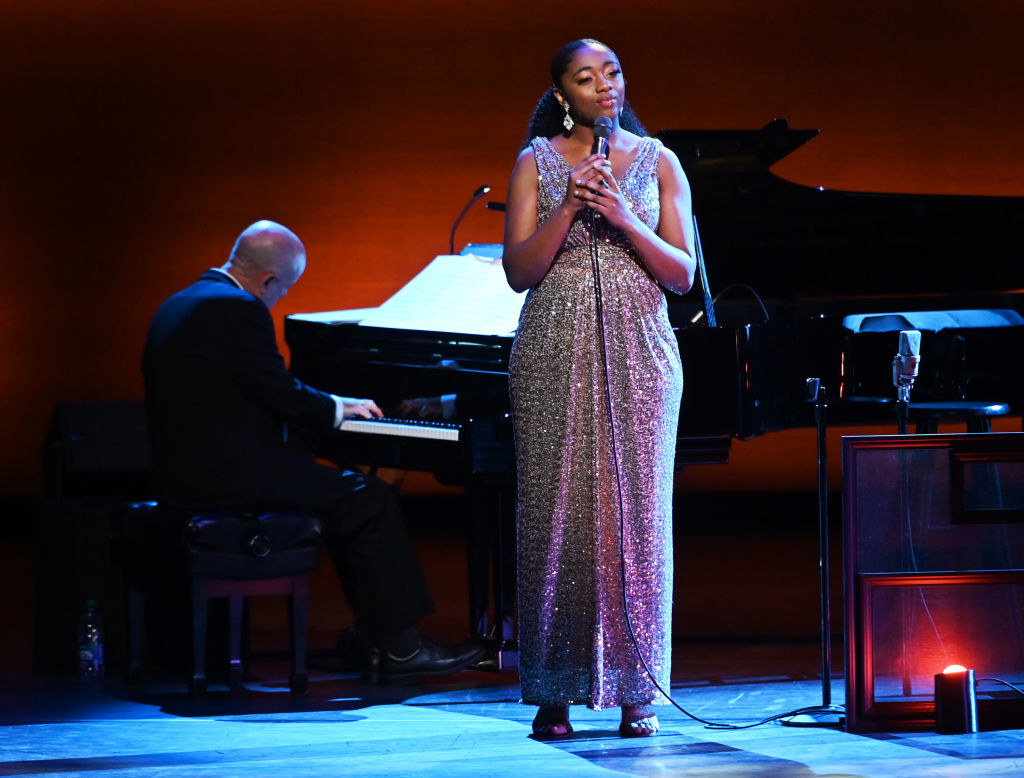 Streaming
"Misty" by Samara Joy. I descend from a long line of avid karaoke fans. It's in my culture. It's in my blood. For my family, it's an amateur yet serious activity: People don't join in and sing along out of turn; each performance is treated as a sincere test of stage presence. Just this past Christmas, my sister bemoaned her low score on Beyoncé's "If I Were a Boy" because she hadn't "warmed up enough."
The best singer in my family for a long time was my grandfather. I have many childhood memories of my family parked around our plug-in karaoke machine, listening to him alternate between Korean ballads and US classics like "Misty." His voice was clear, strong, and steady — and he knew it too. When he would finish singing, a small smug grin would break open on his face. While he's no longer around to hear Joy's pristine rendition of "Misty," I like to put this song on and imagine she and he are accessing the same part of my heart.
Wow, you read the whole thing! Thanks for that. If you have a favorite corner of the internet that you'd like to share, send it my way at hellomobile@buzzfeed.com with the subject line "reSEARCH." We may feature it in a future newsletter.