This is an excerpt from Incoming, BuzzFeed News' morning newsletter dedicated to making sense of this chaotic world we live in. Join the club.
Quitting social media may actually help calm your broken brain
Ashley Steele, 22, from Pennsylvania, says she used to be "obsessed" with Instagram, consistently scrolling on the app for an hour or two each day, sometimes consecutively, she tells BuzzFeed News. By the end of July 2022, she deleted the app and hasn't redownloaded it.
"I would find myself doomscrolling, comparing myself and my body to other people, and taking in way too much information every single day," she said. Since deactivating, Steele said, she's felt less anxiety overall and better body image.
At this point, there's a plethora of research outlining the adverse effects of social media on individuals' mental health. Social media has been proven to contribute to feelings of loneliness, rage, and social inferiority. One study found that people who spend more time online have increased feelings of depression, anxiety, and stress and experience fewer face-to-face interactions.
Yet apps like Facebook, Twitter, and Instagram are a pervasive part of most people's daily lives: 84% of American adults report using at least one social media platform, and about one-third of adults in the US say they are online "almost constantly." BuzzFeed News spoke to people who chose to deactivate their social media accounts. Like Steele, many spoke at length about how going offline has improved their relationships to the news cycle, their peers, and themselves.
"I've been conscious of the ways that social media is structured to play on our worst emotional tendencies and increase anxiety/anger/engagement; it has been incredibly freeing to reclaim those emotions for myself," Mia Steinberg, 33, from British Columbia, Canada, told BuzzFeed News.
UN denounces Russia's "massive violations of human rights"
UN Secretary-General António Guterres said Russia's invasion has caused "the most massive violations of human rights" in the world today, in a meeting with the UN Human Rights Council on Monday. Guterres referenced hundreds of cases of disappearances of civilians, sexual violence, and violations of the rights of prisoners of war, AP reports.

Russia stepped down from the council following the invasion of Ukraine last year.

According to US intelligence, China is considering offering military weapons to Russia, CNN reports. "This war presents real complications for Beijing," US national security adviser Jake Sullivan said. "But, if it goes down that road, it will come at real costs to China."
SNAPSHOTS
Evan Rachel Wood said a model who now claims that Wood pressured her to make sexual assault allegations against Marilyn Manson for years told her the singer had abused her — and Wood says she has the receipts to prove it. "I never pressured or manipulated Ashley Morgan Smithline to make any accusations against [Manson]," Wood said, "It was Ms. Smithline who first contacted me in March 2019."
A former US swimming champ died suddenly in the US Virgin Islands, and police are investigating. Jamie Cail, 42, was found unresponsive in her home by her boyfriend, police said.
The SAG Awards are being called out for having Mark Wahlberg present an award to the cast of Everything Everywhere All at Once. Wahlberg has a history of racially motivated attacks, including one instance when he pleaded guilty to felony assault after being charged for assaulting two Vietnamese men in Boston in 1988.
Alex Murdaugh's brother described the phone call he got on the night of the murders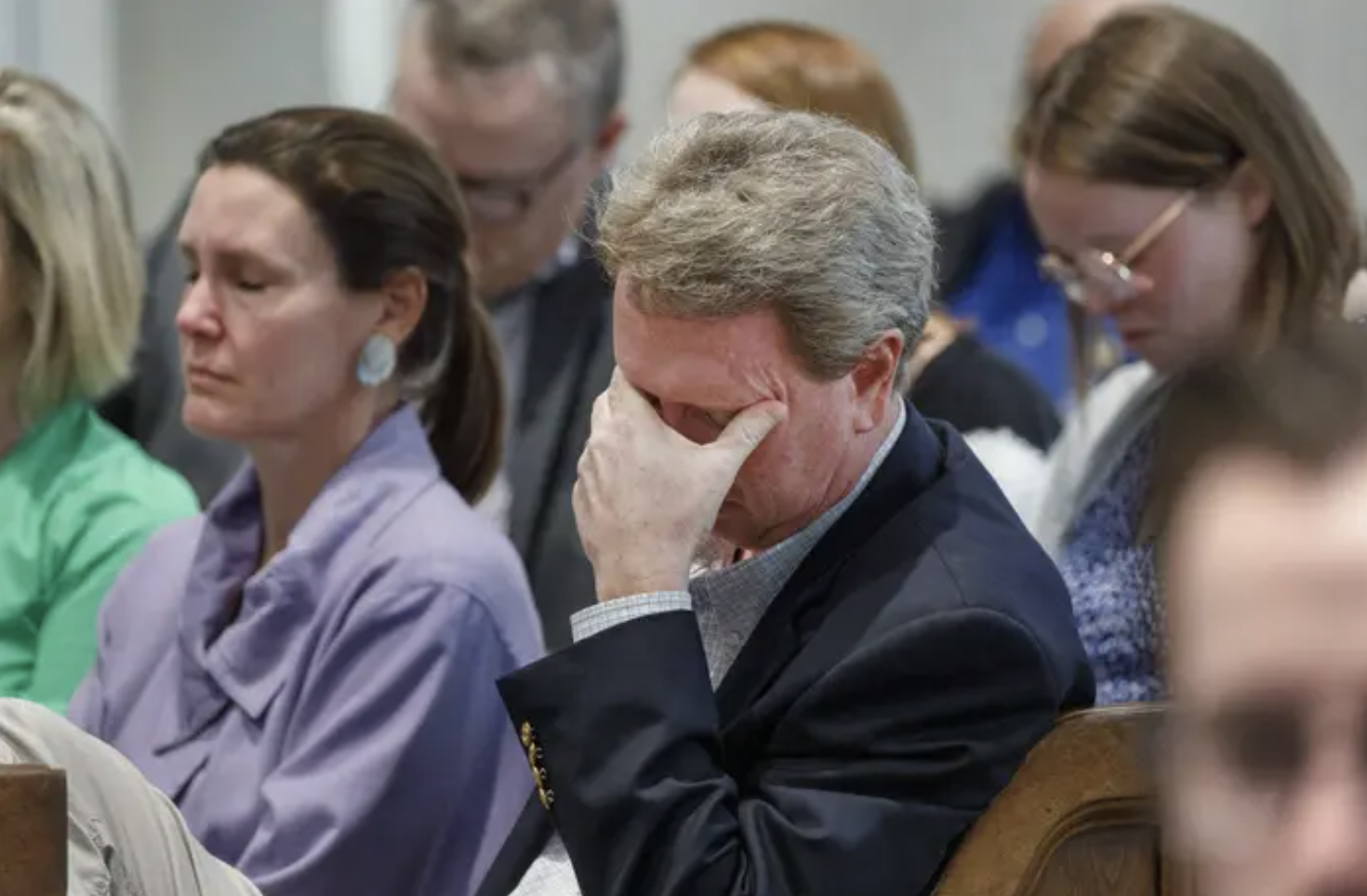 Alex Murdaugh's defense rested their case Monday evening, with Alex's brother John Marvin Murdaugh serving as the final defense witness to testify in the weekslong South Carolina trial. John Marvin described the phone call in which he learned that Paul and Maggie Murdaugh, his nephew and sister-in-law, had been killed as he testified in Alex's murder trial.
In his testimony, John Marvin painted a picture of a happy, all-American, "normal" family who hosted tailgates, went to country music concerts, and vacationed together. Alex was "very close" with his sons and had a "great relationship" with his wife, John Marvin said. Immediately after Alex called him in hysterics on the night of the murders, John Marvin drove to the family's hunting lodge, where Maggie and Paul were found fatally shot, he said.
"He was just broken, I mean destroyed," John Marvin said of the state he found his brother in. "All we did was hug and cry — I don't even know that we talked." John Marvin also testified that he personally cleaned up the crime scene, saying he "felt like it was the right thing to do" for his nephew Paul.
IMAGE OF THE DAY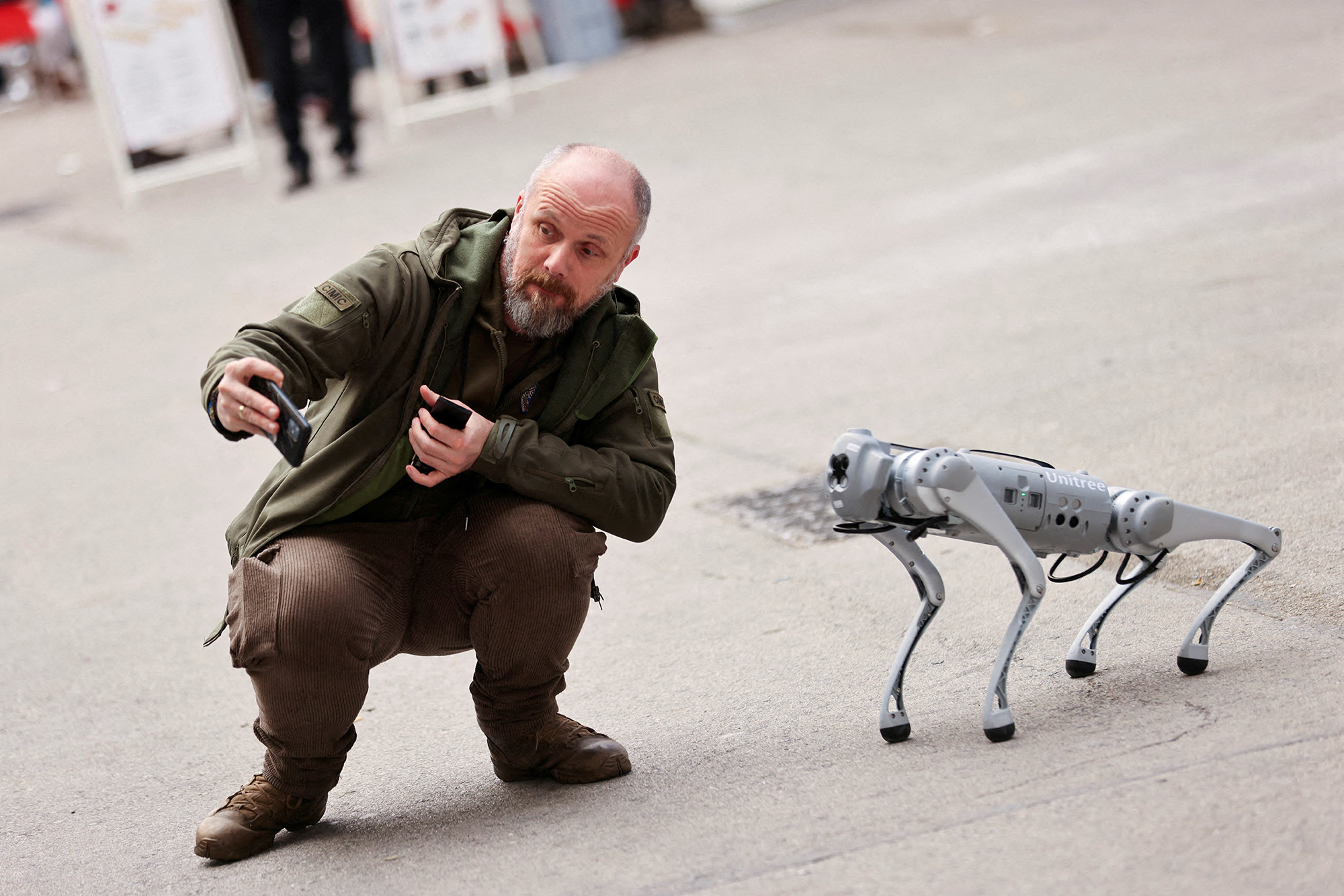 Pickup basketball was my outlet. After my injury, I'd worried I'd never get it back.
The last time I'd been on a court, I tore my Achilles, Albert Samaha writes. For four years after that, I stayed away from the sport, the longest I'd ever gone without hooping.
That absence weighed heavily on my spirits. In adolescence, I spent hours shooting hoops after school, losing myself to the rhythmic muscle memory that makes the ball feel like a remote extension of my body. In adulthood, some of the only extended stretches of time when I've been truly present — and away from a phone screen — were the evening pickup runs with guys I saw every week but knew little about, passionate competitions that left me filled with joy on my commute home no matter what else clouded my thoughts.
It was easy to find excuses not to return to the court. I needed to make sure I was completely healed. I needed to get back in shape. I needed to practice my jump shot. But in the back of my mind, I knew I was scared. I was afraid of suffering another bad injury. I feared confronting how severely my skills had eroded and how much weaker my body had become. I couldn't risk the possibility of revealing myself to be a scrub.
It took years before I was ready to test what my body could do. But when I came back, the empty court felt like a blank canvas.
Still reading, eh? Seems like you might want to get this in your inbox. No pressure though. Just some food for thought.