This is an excerpt from Incoming, BuzzFeed News' morning newsletter dedicated to making sense of this chaotic world we live in. Join the club.
The Nashville school shooter, who was being treated for an emotional disorder, bought seven firearms legally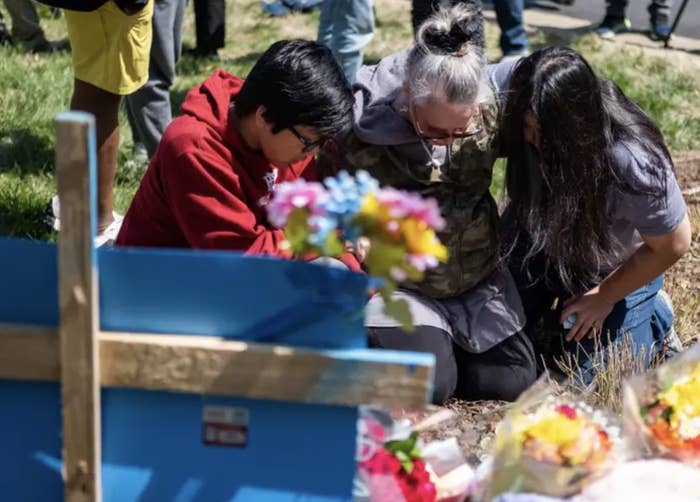 The Nashville school shooting suspect had legally bought seven firearms from local gun stores and hid them at home without his parents' knowledge, police said Tuesday. The 28-year-old shooter used three of those weapons in the attack on Covenant School on Monday, killing three children and three adults.
Audrey Hale was under a doctor's care for an emotional disorder, police chief John Drake told reporters on Tuesday. Tennessee has some of the laxest gun laws in the country, but there are some restrictions on gun ownership for people who have been institutionalized over their mental health. Police were not aware of Hale's medical treatment, but if there had been a report that Hale was suicidal or that could potentially harm someone, officers "would have tried to get those weapons," Drake said.
Firearms are the leading cause of death for children and teens in the US. Police have not yet established a motive for the shooting, and Drake said there was no evidence that the victims were targeted.
The Nashville school shooting victims have been identified. Here's what we know about them.
SNAPSHOTS
A Black mom is suing her landlord after he tried to evict her and allegedly said he'd "rather put a white family in this unit." "I don't really want to go into that conversation but I just don't want want [sic] African Americans in this unit at this time," the landlord allegedly said in a text message.
Adnan Syed from Serial had his murder conviction reinstated as an appeals court ordered another hearing. After 23 years behind bars, Syed was freed from prison in September by a Baltimore judge who vacated his 2000 conviction for murder.
If you can only exercise on weekends, that's still great for your health, a study suggests. Long walks may help you live longer, even if you do them once or twice a week.
The teary-eyed cheerleader who went viral for crying at a game had very valid reasons to be emotional. The end of Ashlyn Whimpey's cheerleading career has her facing "a little bit of an identity crisis," she told BuzzFeed News. "Cheer has been such a large part of my life," she said. "Sadly, once you get out of the university age, there are not a lot of options."
Inside the fight to be young and queer in Ron DeSantis's Florida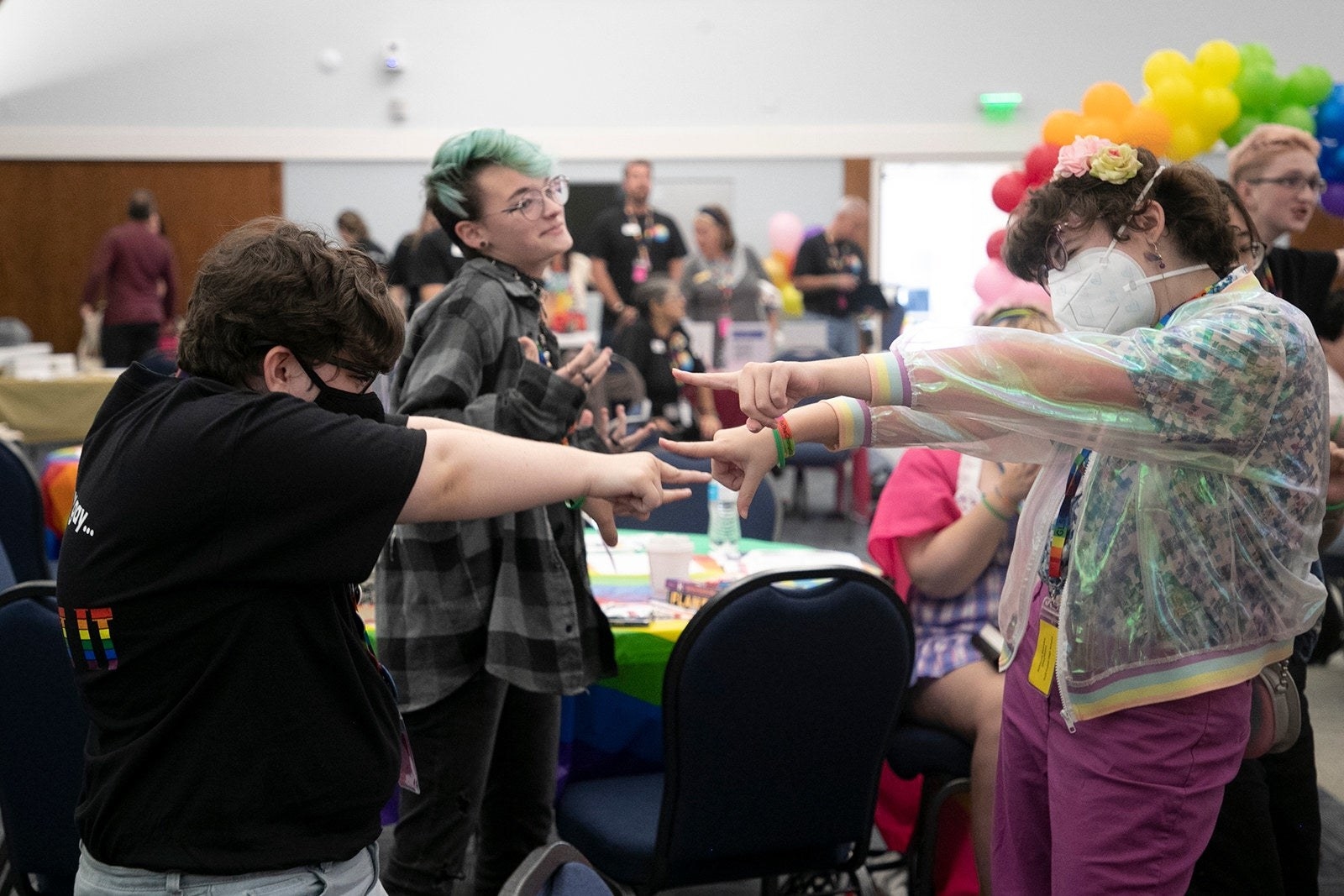 At the Youth Pride Conference, held last weekend in Naples, Florida, kids in grades 6 to 12 gathered to talk about what it's like to be queer in the Sunshine state. Students discussed the history of book bans and what constitutes a healthy romantic relationship with a partner. Free to wear what they wanted, one student arrived draped in the pansexual flag as if it were a superhero cape, while another changed into a skirt upon arriving.
"Just literally for one day you can be completely unabashedly yourself and be that queer teen that Florida seems to be afraid of," Ollie, a nonbinary high school senior, told BuzzFeed News.
To be a queer child in Florida today is to have a target placed on your back, not just by the bullies in school hallways, but by your own government. The administration of Republican Gov. Ron DeSantis has pushed a legal bombardment of anti-LGBTQ bills and a media strategy that fosters unfounded moral panic in order to justify the crackdown. (It was DeSantis's own firebrand press secretary who helped spur the return of the hateful trope of "grooming" to national prominence last year.)
But the political onslaught isn't over. There are 10 more bills still pending in the state legislature that the ACLU has identified as harmful to LGBTQ people, including a broadly worded bill that would, among other things, require all transgender youth to detransition. If it's passed, parents who try to seek gender-affirming care for their children in another state could have their kids removed from their custody.
In a state that has helped lead a national crackdown on LGBTQ rights, attending a conference to discuss what it feels like to be queer was itself practically an act of defiance. "I refuse to go back into the closet because you want to make me controversial," ​​said Daniel Shaw, a 40-year-old math teacher and one of the conference organizers.
IMAGE OF THE DAY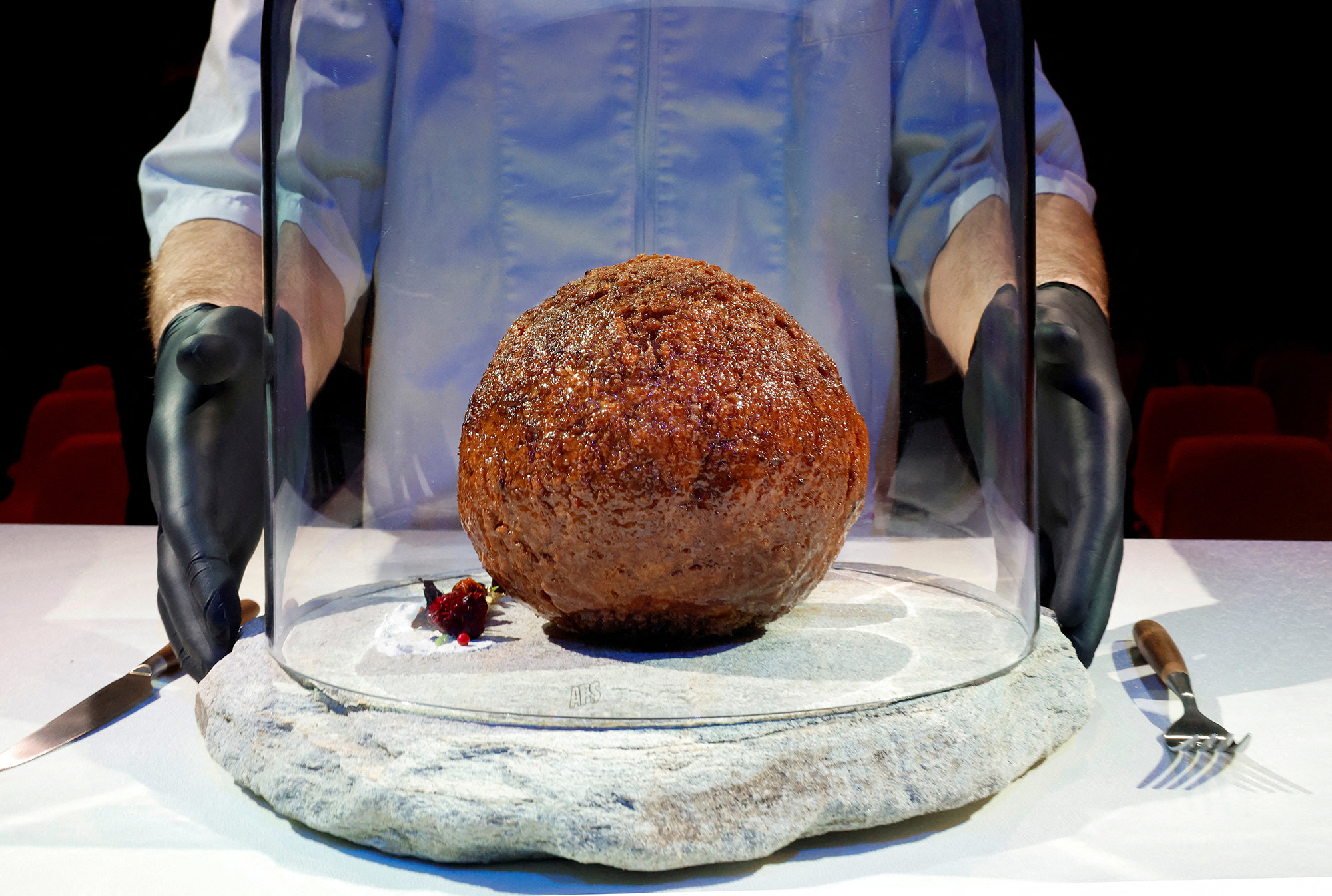 I hope Gwyneth Paltrow's ski crash trial never ends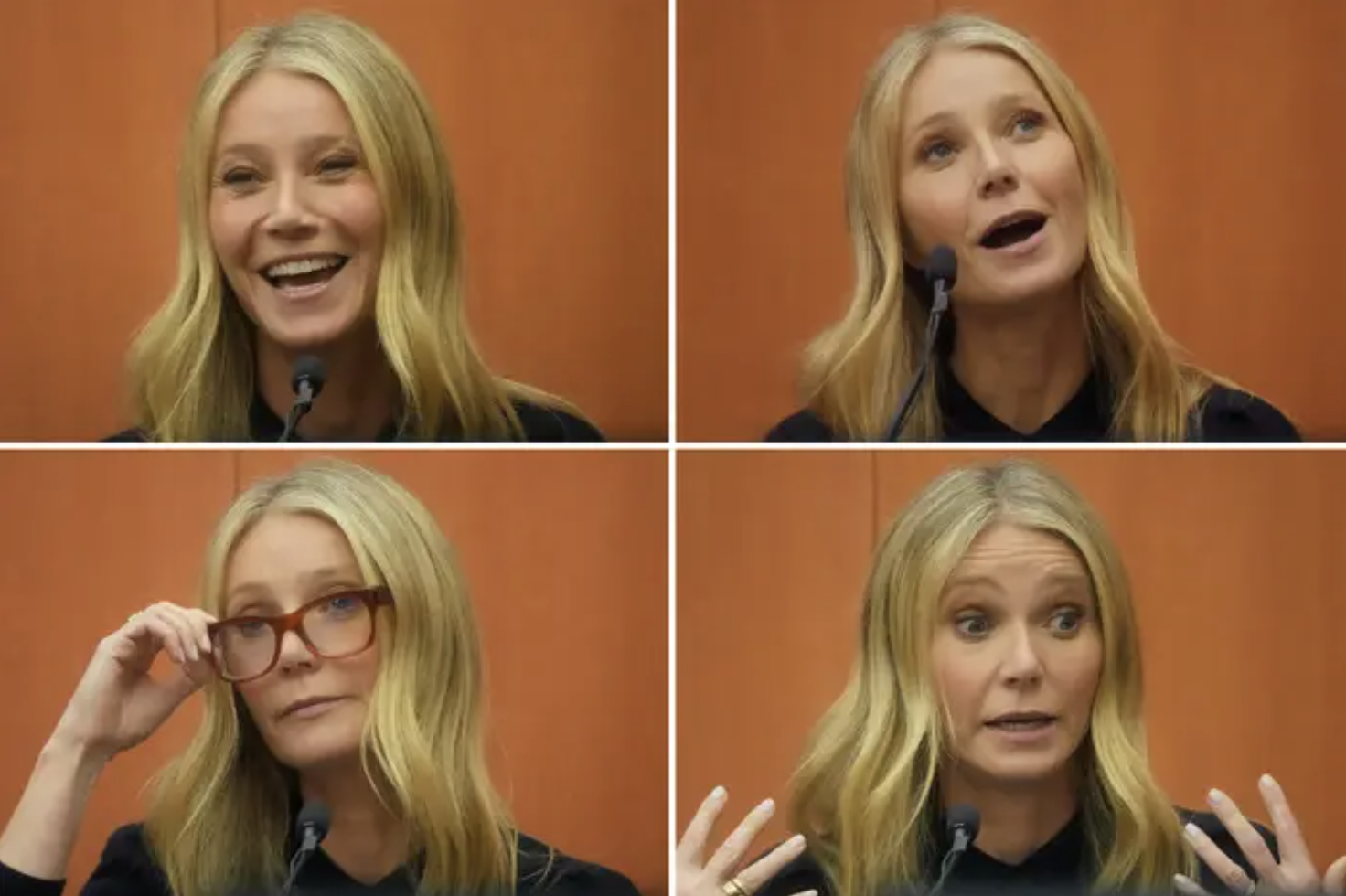 Quick recap: In 2019, Terry Sanderson, a retired optometrist, sued Gwyneth Paltrow for $3.1 million, later reduced to $300,000, over an incident in which he claims she "skied out of control" and crashed into him from behind, causing a "permanent traumatic brain injury" and "four broken ribs," as well as "emotional distress and disfigurement." The crash took place in February 2016 on a beginner's run at the notoriously bougie Deer Valley ski resort in Park City, Utah, where a season pass costs $2,890.
In court this week, Paltrow has spent her time looking both dressed up and fed up, pursing her lips irritably while jangling around in layered gold jewelry and luxurious textiles, Izzy Ampil writes. One day, she showed up in Jeffrey Dahmer glasses. On other occasions, she's brandished a $250 leather notebook and swigged from a giant green glass bottle of name-brand water.
Here is the white woman to end all white women, born and bred into unimaginable privilege, who has used her considerable platform primarily to spread her vision of inaccessible wealth and thinness. She bought her kids ski lessons that cost $9,000 and didn't bat an eye. She managed to crash on a beginner's ski run, a place where 3-year-old children regularly follow their instructors in single file without breaking anyone else's ribs.
Whether she hit someone or she didn't, he's injured, and she's unscathed, and on top of all of that, she seems basically disdainful of the whole affair. It's a master class in performing celebrity.
Still reading, eh? Seems like you might want to get this in your inbox. No pressure though. Just some food for thought.