This is an excerpt from Incoming, BuzzFeed News' morning newsletter dedicated to making sense of this chaotic world we live in. Join the club.
Six people, including three children, were fatally shot at a private Christian grade school in Nashville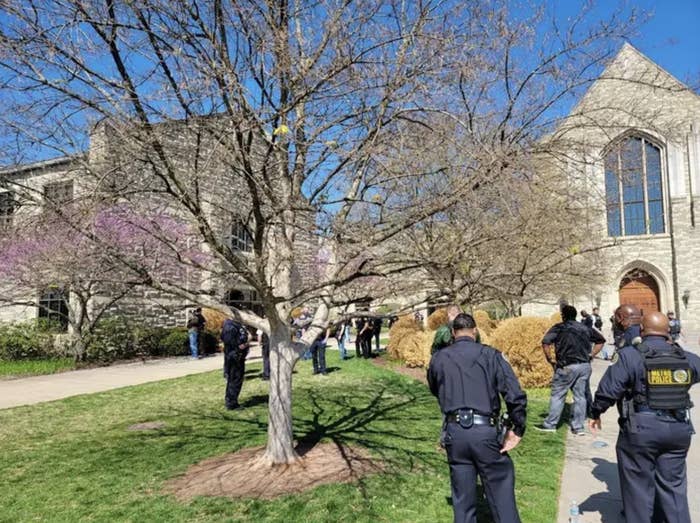 A 28-year-old shooter opened fire at a school in Nashville on Monday, killing six people. The shooting occurred at the Covenant School on Burton Hills Boulevard, the Nashville Fire Department confirmed. The school is for students from preschool through sixth grade.
The children were transported to the Monroe Carell Jr. Children's Hospital at Vanderbilt where they were pronounced dead after arrival. They were identified by police as Evelyn Dieckhaus, Hallie Scruggs, and William Kinney, all 9-year-olds. The staff members killed were identified as Cynthia Peak, 61, a substitute teacher; Mike Hill, 61, a custodian; and Katherine Koonce, 60, the head of the Covenant School.
The shooter entered the school's side entrance around 10:15 a.m. on Monday morning with at least two assault-style rifles and a handgun, which were purchased legally, police said. Officers found a "manifesto" as well as a map "drawn of the school in detail, of surveillance, entry points, et cetera," Nashville Police Chief John Drake said. Additional written material found in the suspect's car revealed that he planned to target multiple locations.
Police identified the shooter as Audrey Hale, who they initially said was a woman but later clarified was transgender. According to a LinkedIn profile, Hale used he/him pronouns. Hale is believed to be a former Covenant School student, and was killed by 10:27 a.m. after being "engaged" by Metro Nashville police.
One year after choosing not to support new gun regulations, Tennessee Gov. Bill Lee is praying for school shooting victims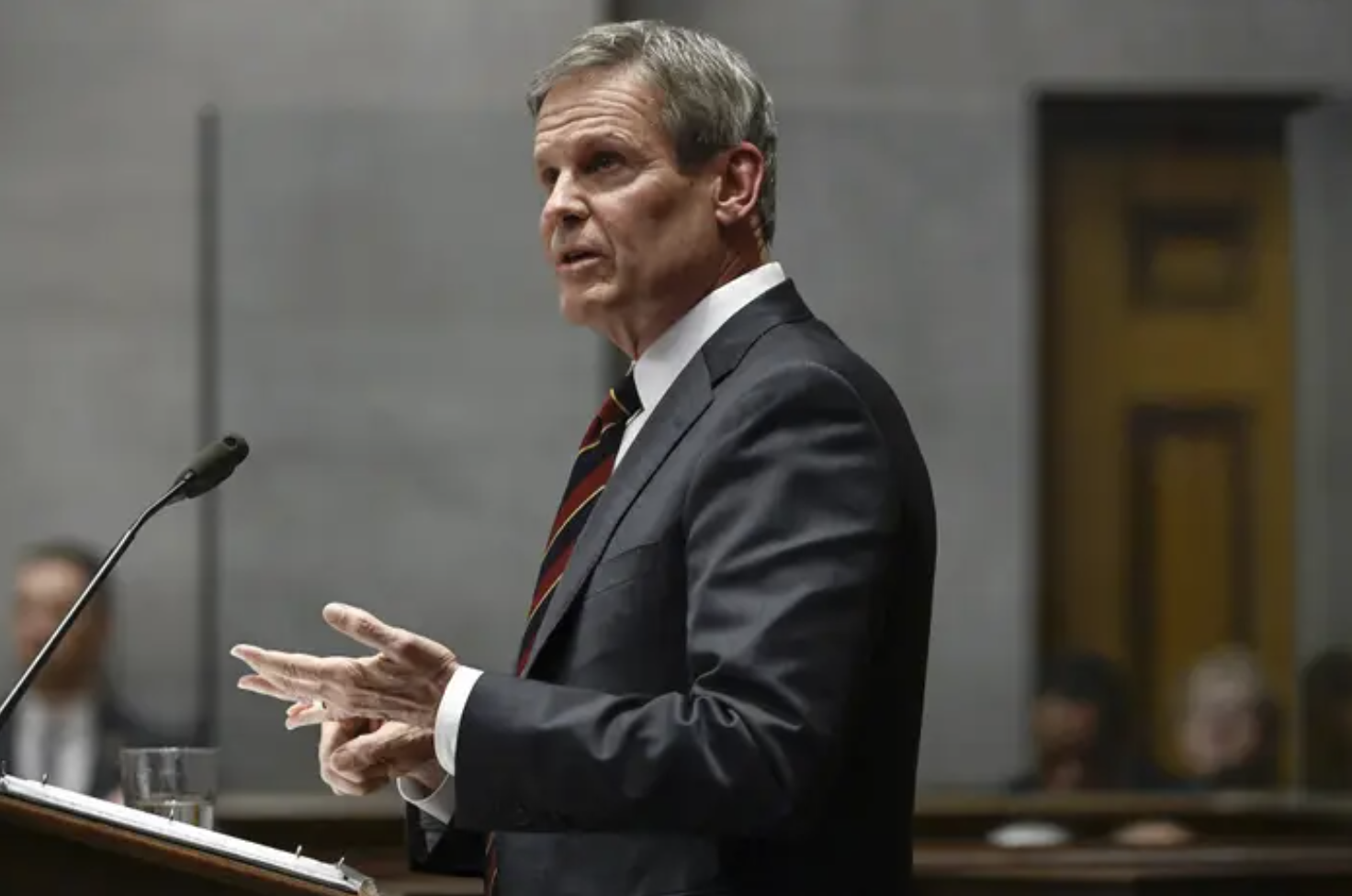 After the deadly Nashville mass shooting, Republican Gov. Bill Lee tweeted that he was "praying for the school, congregation & Nashville community." Lee's prayers come roughly nine months after he announced he did not support restricting firearms or stronger gun control laws, according to the Associated Press. In June 2022, he signed an executive order, along with other Republican governors, calling for enhanced school safety measures, but the executive order didn't mention "guns" once. Lee didn't immediately respond to BuzzFeed News' request for comment.
A mom who survived the July 4 shooting at a parade in Highland Park, Illinois found herself once again at the scene of a mass shooting on Monday. Ashbey Beasley said she was in Tennessee to visit her sister-in-law, when Fox News and other stations caught her interaction with reporters after the shooting.

"Aren't you guys tired of being here and covering this?" Beasley asked. "Aren't you guys tired of being here and having to cover all of these mass shootings?"

Gun violence in the US is a leading cause of premature death in the country. As of March 27, at least 4,202 people have died from gun violence this year, and another 5,676 have died by suicide, according to data from the Gun Violence Archive. As of March 27, there have been 130 mass shootings, six of which have been in Tennessee.
SNAPSHOTS
Elon Musk announced that starting April 15, only Twitter Blue subscribers will appear in the For You feed. This comes a few days after Twitter announced that legacy verified accounts will lose their blue checkmark starting April 1 unless they sign up for paid Twitter Blue.
We spoke to the guy who created the viral AI image of the Pope that fooled the world. Pablo Xavier said it was "definitely scary" that "people are running with it and thought it was real without questioning it."
Olivia Wilde issued a scathing statement after legal documents in which Jason Sudeikis was accused of trying to "litigate" her "into debt" were made public. The leaked documents contain information about Wilde's exact income, as well as claims that Sudeikis acted "in bad faith" and engaged in "intimidation" and "trickery" tactics.
The 5,000-mile-wide seaweed mass approaching Florida has some low health risks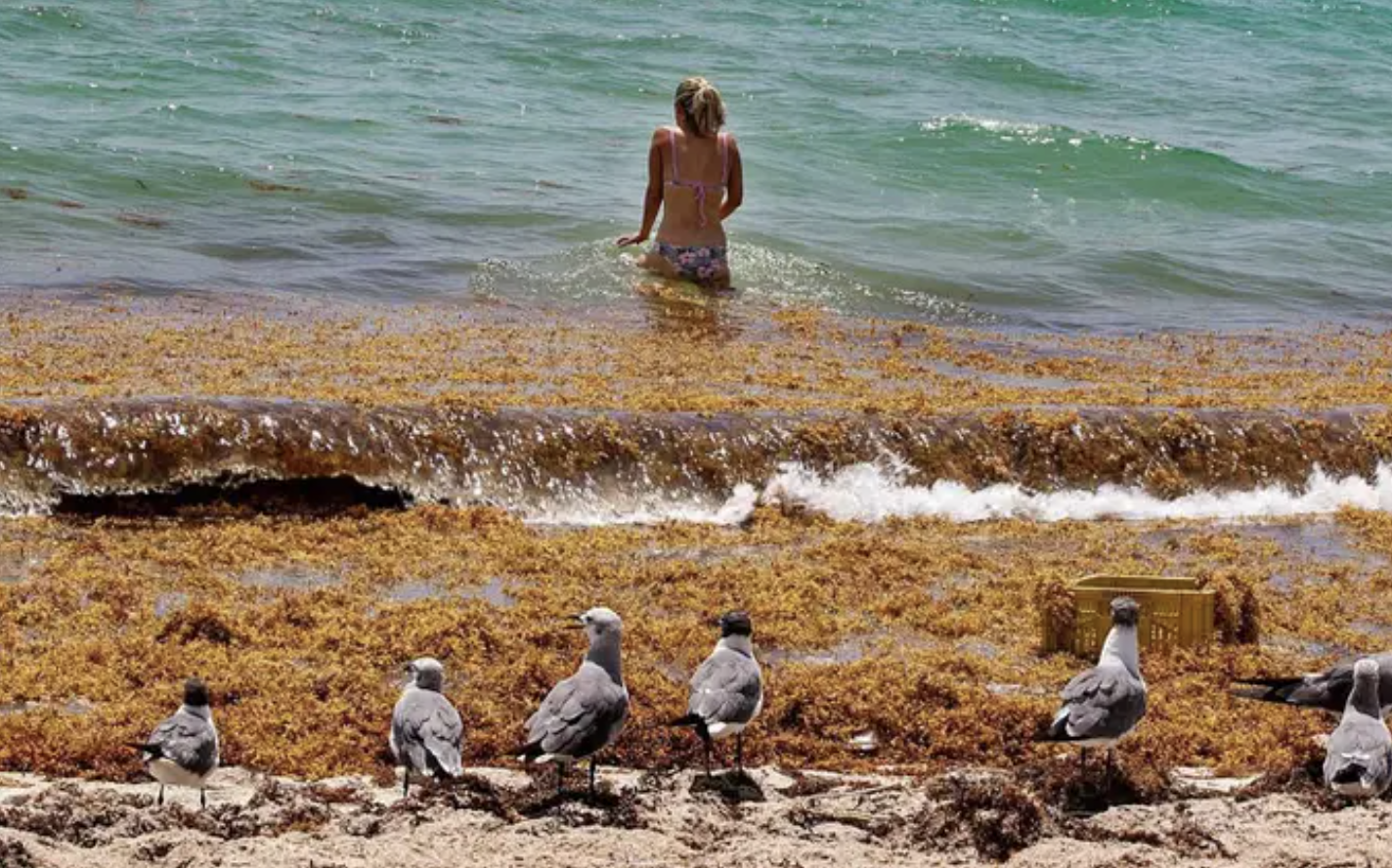 A headline-grabbing seaweed "blob" (which experts say isn't a blob at all) continues to grow in the Atlantic and is expected to eventually wash ashore along the Caribbean and Florida's east coast sometime this summer.
Made of a brown algae called sargassum, this particular patch of seaweed is making the news because of its size; it's estimated to be 5,000 miles wide, or about double the width of the US. It's about the same size or bigger than the one that hit in 2018, which was the largest ever and affected shores from West Africa to the Gulf of Mexico.
When piled up and left untouched on sand, sargassum can decompose, releasing hydrogen sulfide, methane, ammonia, and other harmful gasses into the air that can cause respiratory problems. The seaweed contains heavy metals like cadmium and arsenic that can be toxic to the eyes, skin, liver, kidneys, and lungs. In large quantities, rotting sargassum can also support the growth of disease-causing germs, such as fecal bacteria.
However, the risk to the general population is low. Strong coastal winds will likely dilute most of the toxic gasses, and local communities are likely to sweep away as much sargassum from their shores as they can. But experts warn that people who live or work on or near affected beaches may be more likely to develop headaches or feel nauseous if sargassum is left to rot.
"It's not the end of the world, and Florida is not going to be buried in seaweed. But you have to assess the risks and what you're comfortable with," said Mike Parsons, a marine science professor at the Florida Gulf Coast University.
IMAGE OF THE DAY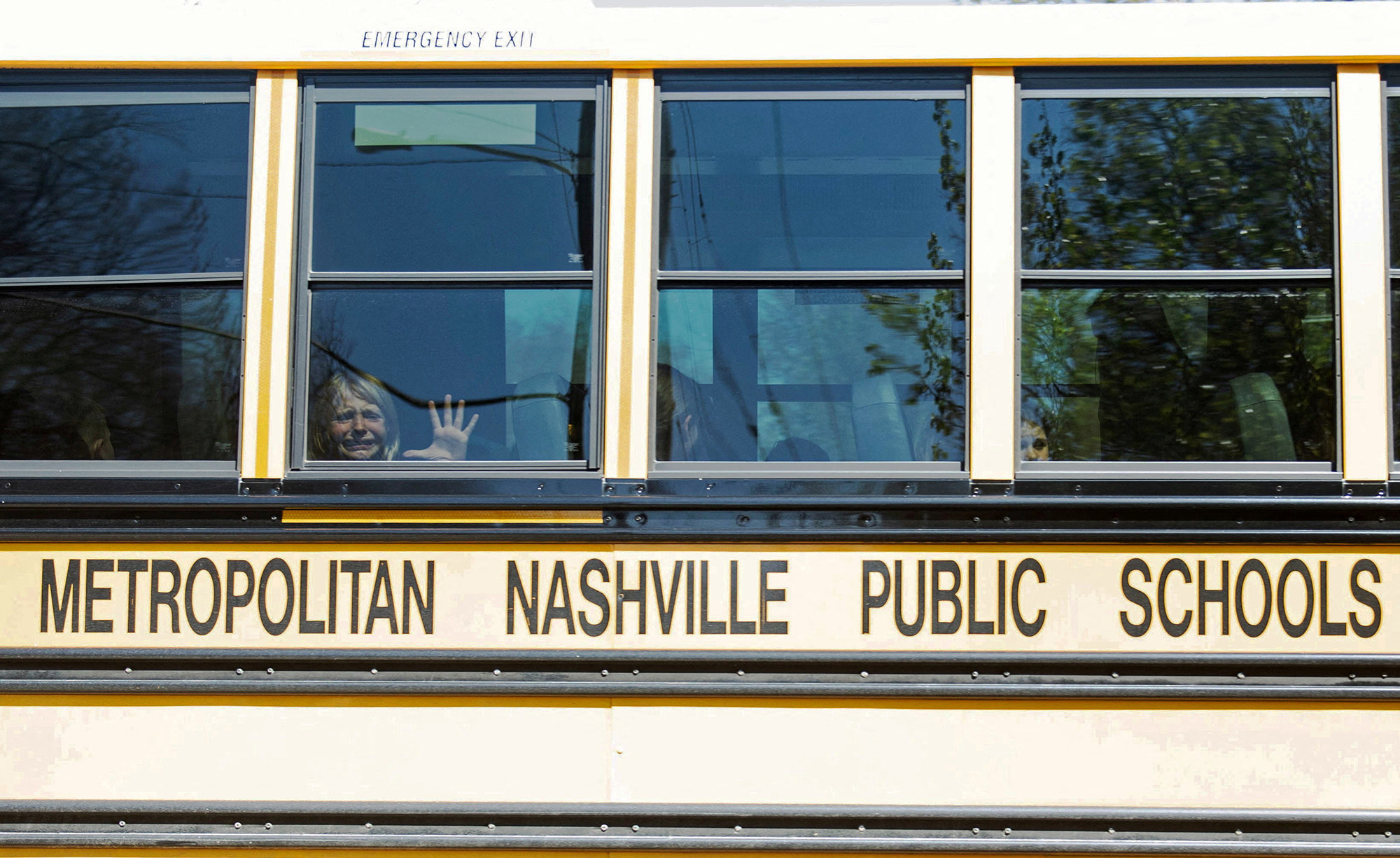 A Kentucky couple was married by the real-life Cocaine Bear and it hurts to see other people live your dreams
Nearly four decades after he died from ingesting too much cocaine that fell from the sky, Cocaine Bear officiated his first wedding. The stuffed black bear, who has been on display at the Kentucky Fun Mall in Lexington since 2015, swapped his cowboy hat for a top hat to preside over the wedding of Armando Elizondo and Alexandra Venturino, a Pikeville couple on Monday afternoon.
More famous in death than in life, the local Kentucky-area legend became even more popular after director Elizabeth Banks's eponymous movie hit theaters in February. In the film, Cocaine Bear is portrayed as a ferocious coke fiend who mauls humans and goes to great and violent lengths to get its fix. (In real life, the bear's body was simply found in the woods in 1985 among ripped open packages of cocaine, the Georgia Bureau of Investigation said at the time.)
Kentucky law requires marriages to be presided over by a human, and the couple was later lawfully wedded by Griffin VanMeter, the co-owner of the store, the store's spokesperson, Anne Livengood, said.
"Just to make sure it's actually binding," Livengood told BuzzFeed News.
Still reading, eh? Seems like you might want to get this in your inbox. No pressure though. Just some food for thought.