This is an excerpt from Incoming, BuzzFeed News' morning newsletter dedicated to making sense of this chaotic world we live in. Join the club.
Narcan, the lifesaving drug that can reverse an opioid overdose, can soon be bought over the counter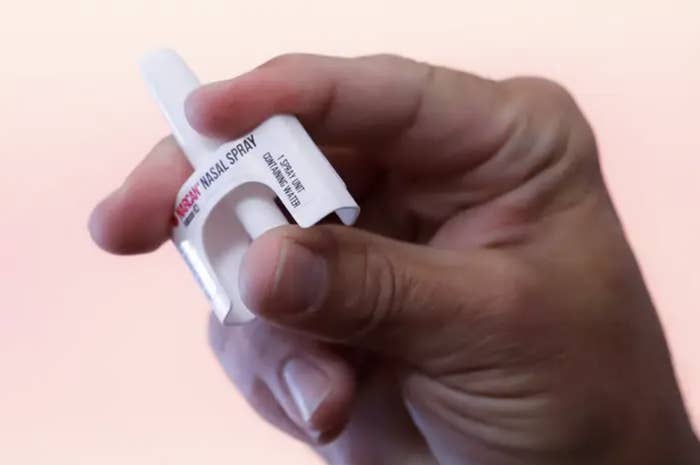 The Food and Drug Administration has approved Narcan, a naloxone nasal spray that can reverse opioid overdoses and save lives, for over-the-counter use.
First approved as a prescription drug by the FDA in 2015, Narcan is a quick-acting opioid antagonist that reverses the effects of opioids like heroin, fentanyl, codeine, and OxyContin. It's dispensed when someone is showing signs of an overdose — like nodding off, choking, and exhibiting constricted pupils — and is stunningly effective; one study found that 93.5% of people who were given naloxone survived an overdose.
Narcan can currently be purchased at pharmacies in most states without a prescription, but the product is typically sold behind the counter, and some states have additional restrictions that make it more difficult to obtain. Manufacturer Emergent BioSolutions said it expects Narcan to be available over the counter by late summer.
Opioid overdose-related deaths in the US have ballooned in recent years, especially during the pandemic. More than 101,750 people died of an overdose from November 2021 to October 2022, primarily because of synthetic opioids like fentanyl.
"People don't want Narcan in schools, people are worried that this encourages drug use — those things are not true," Ryan Marino, a medical toxicologist with Case Western Reserve University School of Medicine, told BuzzFeed News. "This is like putting EpiPens, defibrillators out in the community. It's not something you ever want to use, but everyone should be glad that it is available because the alternative would be far worse."
Conservative pundits and politicians are linking the Nashville shooting with anti-trans rhetoric
The Nashville shooting suspect's gender identity is being used by Republicans to attack trans people. However, "transgender people are rarely the perpetrators of mass shootings, which are overwhelmingly carried out by cisgender men, according to criminal justice experts. And trans people are more likely to be victims of violence than cisgender people, multiple studies have shown," Fenit Nirappil reports for the Washington Post.
SNAPSHOTS
An uncensored chatbot shows what happens when AI is programmed to disregard human decency. FreedomGPT spews out responses sure to offend both the left and the right. Its makers say that is the point.
Here's what the world's most heavily guarded photo archive looks like. Roughly 11 million historical images, including photos of Marilyn Monroe, the moon landing, and Albert Einstein, are kept tightly locked by armed guards in the famed Bettmann Archive.
Jeremy Renner said he has no regrets about risking his life to save his nephew in a nearly fatal snowplow accident. "I've lost a lot of flesh and bone in this experience but I've been refueled and refilled by love and titanium," Renner said in an interview with Diane Sawyer.
Ted Lasso stars Brett Goldstein and Juno Temple explained Roy and Keeley's heartbreaking storyline. "I don't think he thinks he deserves love or he deserves someone like Keeley," Goldstein told BuzzFeed News.
Kentucky is now the 12th state to ban gender-affirming healthcare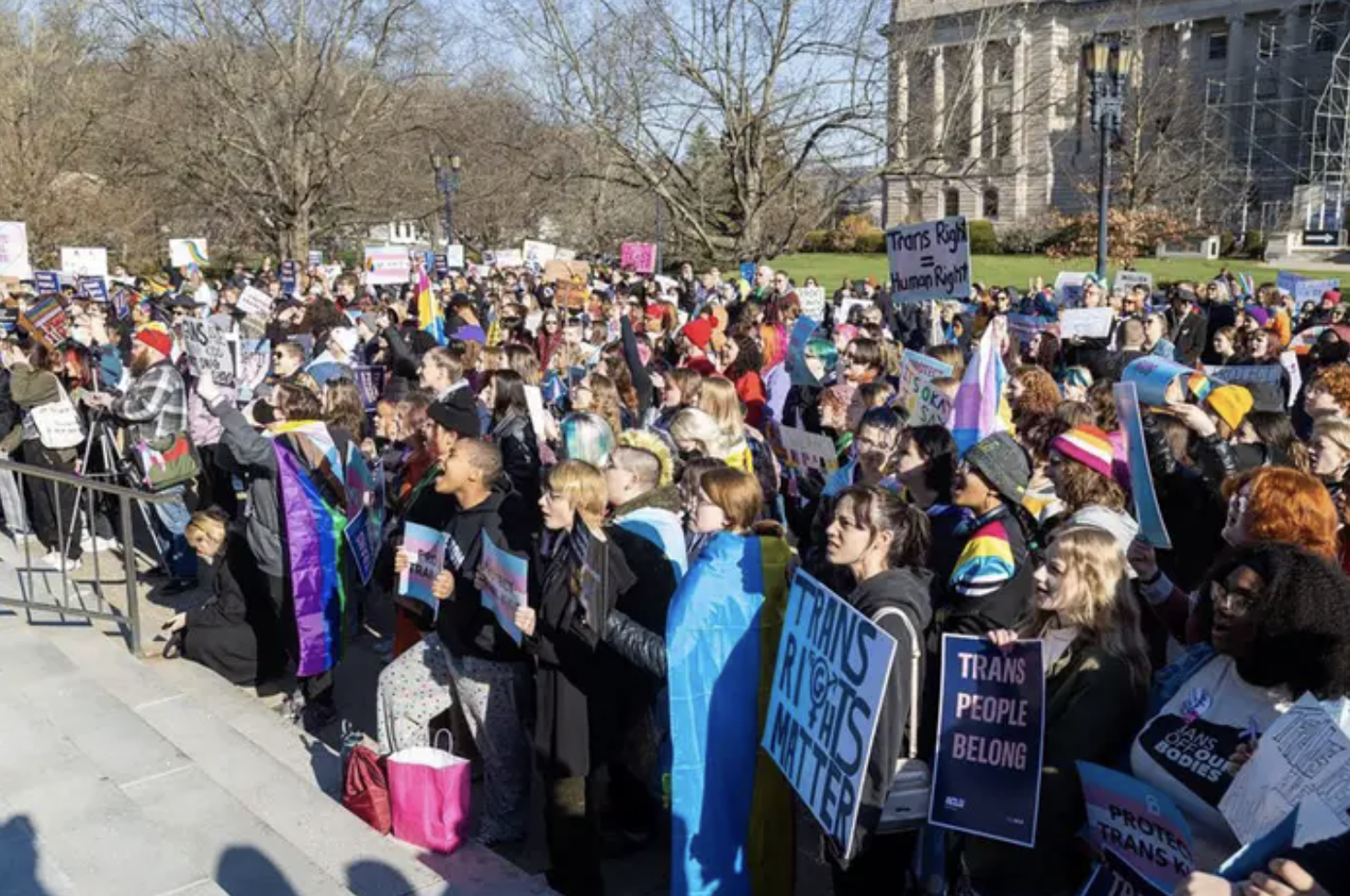 The Republican-controlled Kentucky Legislature on Wednesday overrode the Democratic governor's veto of a sweeping anti-trans bill — which includes bans on young people's access to gender-affirming care to the ability to use the bathroom that aligns with their gender identity.
SB 150 — dubbed an "omnibus anti-trans" bill by opponents — bundles numerous restrictions to the autonomy of transgender youth under the guise of parental rights. The bill also bars discussions of sexual orientation and gender identity in schools and gives teachers the right to refuse to use transgender students' correct pronouns. SB 150 goes against the recommendations of all major medical associations.
Outside the Legislature chambers yesterday, hundreds of Kentucky students rallied in protest of the bill. Inside, only four Republicans voted in opposition, including state Sen. Danny Carroll, who spoke about how he could not forget the story told by a pediatrician at a previous hearing about a trans girl experiencing suicidal ideation because she could not transition.
"We're taking away an option. … We're not doctors. I trust them to make the right decisions. … If it made a difference in that one girl, then it's worth it," Carroll said.
Most of the bill goes into effect immediately, and the ban on gender-affirming care will begin in late June. The ACLU of Kentucky has already signaled that it is prepared to challenge the law.
IMAGE OF THE DAY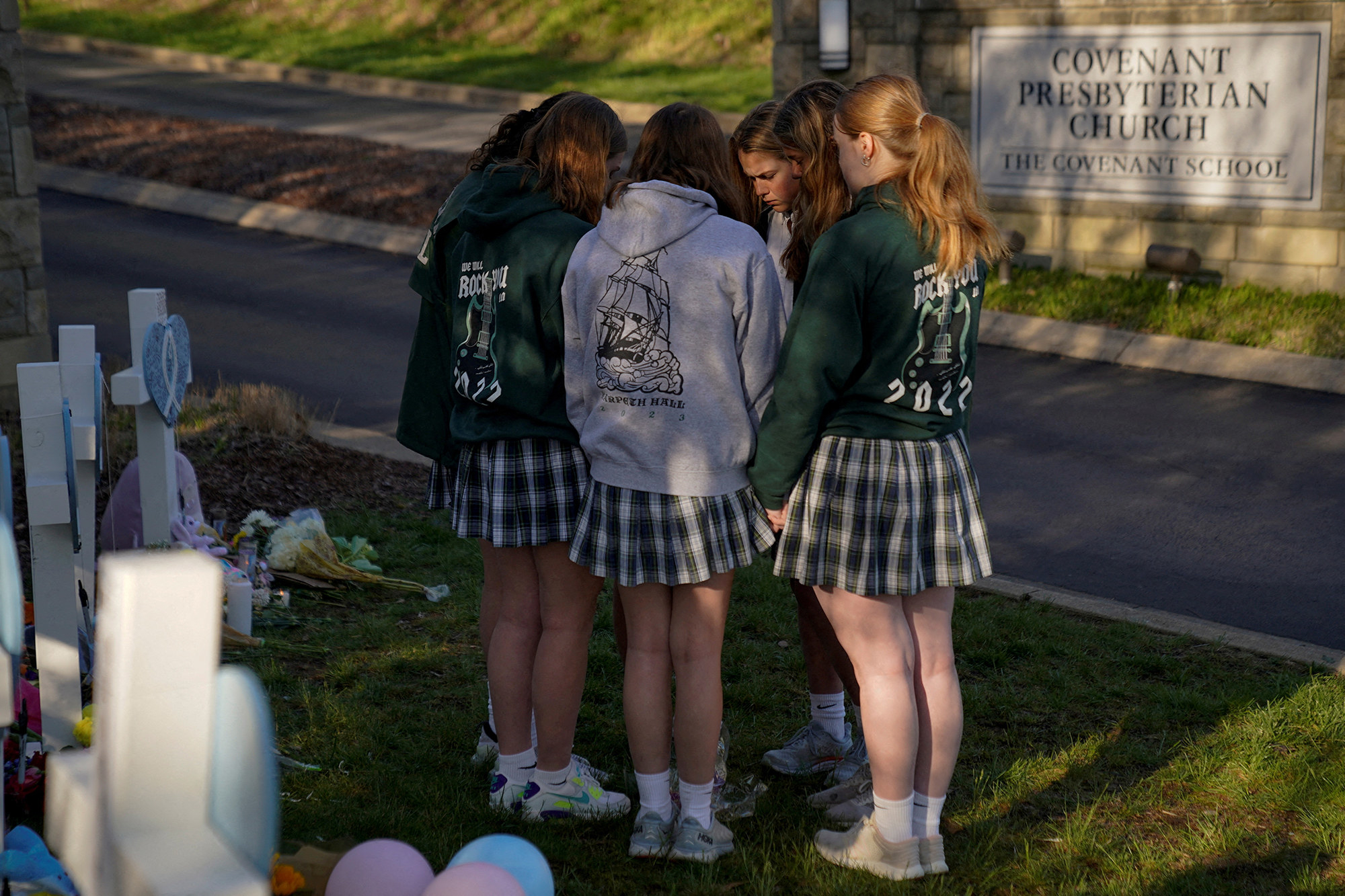 The thirst trap is about intimacy now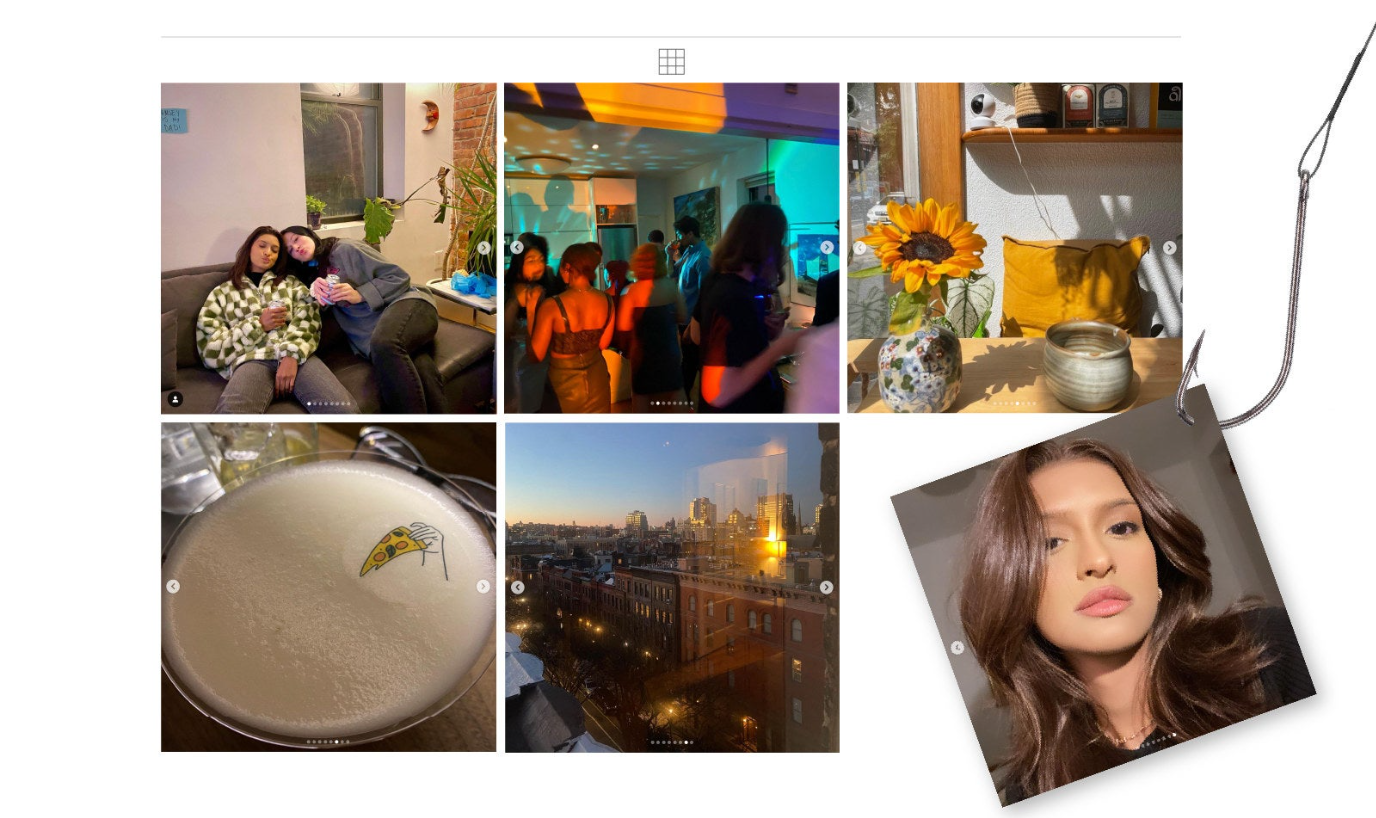 The modern thirst trap is meant to make you a little delusional, Steffi Cao writes. Don't you wish you were here with me? they seem to suggest.
Long gone are the days of washing out your entire feed in filters, taking bird's-eye footage of your cleavage. Blurry photos are en vogue now. Mirror selfies that completely cover up your face, showing off your perfectly decorated room, have usurped the posed duck-face reflection pic. A seductive pic can be hidden amid a photo dump of your dinners, travels, and fun nights out. The money angle is no longer that sultry Snapchat video of your lips and décolletage, but straight-on to emphasize the body-ody-ody.
There's nothing casual about the curated photo dumps or artfully messy bedrooms. But the desire we have for intimacy — to post intimately with our audience, to appear intimately familiar with ourselves, to consume content that also makes us feel like we're receiving a look into someone else's life — has meant the content we post has also reflected that wish.
Still reading, eh? Seems like you might want to get this in your inbox. No pressure though. Just some food for thought.