This is an excerpt from Incoming, BuzzFeed News' morning newsletter dedicated to making sense of this chaotic world we live in. Join the club here.
Across the US, voters resoundingly defended abortion rights on the ballot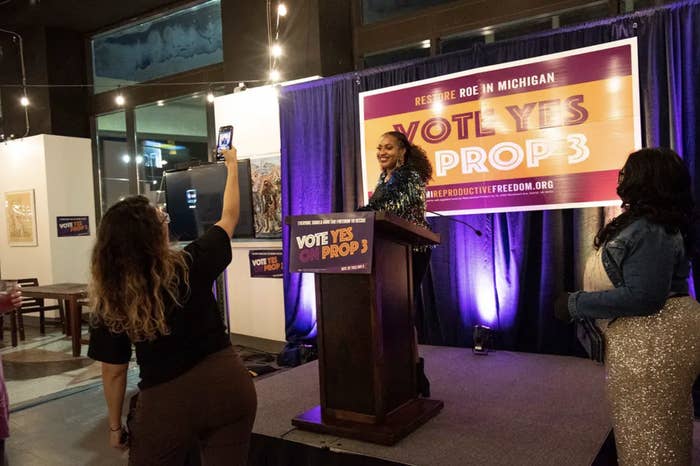 Voters in several US states turned out at Tuesday's midterm elections to support abortion rights, delivering a forceful message in favor of reproductive rights just months after the Supreme Court's historic overturning of Roe v. Wade:
In Michigan, 57% of voters approved amending the state constitution to enshrine the right to abortion and protect other forms of reproductive healthcare.

Kentucky voters rejected a proposal that would explicitly deny any constitutional protections for abortion.

California voters approved an amendment to explicitly defend abortion rights in their state constitution. In Vermont, where the right to abortion is already guaranteed in state law, voters further fortified their position and made "reproductive autonomy" a constitutional right.

Voters in Wisconsin reelected Democratic Gov. Tony Evers and Attorney General Josh Kaul, who have pledged not to enforce the near-total abortion ban that passed in 1849 and took effect again after Roe v. Wade was overturned.

Votes are still being counted in Montana on the state's "Born Alive" measure, which would classify a fetus or embryo as a legal person who has a right to medical care if they are born prematurely or survive an abortion attempt. But as of early Thursday morning, about 89% of votes have been counted, and votes to reject this measure lead by 5%.
The strong turnout to protect abortion rights spoke to the enthusiasm from voters and organizers alike. "I feel very strongly that the government has absolutely no right to interfere with another person's body and what said person does with it or to it," Erik Pedersen, who stood in line until 2 a.m. in Michigan to vote, told BuzzFeed News.
"We're going to celebrate," Michigan organizer Julie Rowe said. "Then everyone's gonna roll up their sleeves and get to work and figure out what's the next thing."
Other election results to keep an eye on
SNAPSHOTS
Brittney Griner's lawyers don't know where she is, but say she's been sent to a penal colony. The WNBA star was sentenced to nine years in prison last month, but advocates are pleading for a prisoner swap.
What you should know before calling the 988 suicide hotline. So far, it seems to be successful in terms of reaching more people who could use emergency mental health support.
A protester was arrested for throwing eggs at King Charles. The egg-thrower also booed the royal couple and yelled, "This country was built on the blood of slaves," and "Not my king." Other crowd members nearby began to boo the protester, starting a chant of "God save the King" and "Shame on you."

Season 5 of The Crown follows the royals in their wildest era yet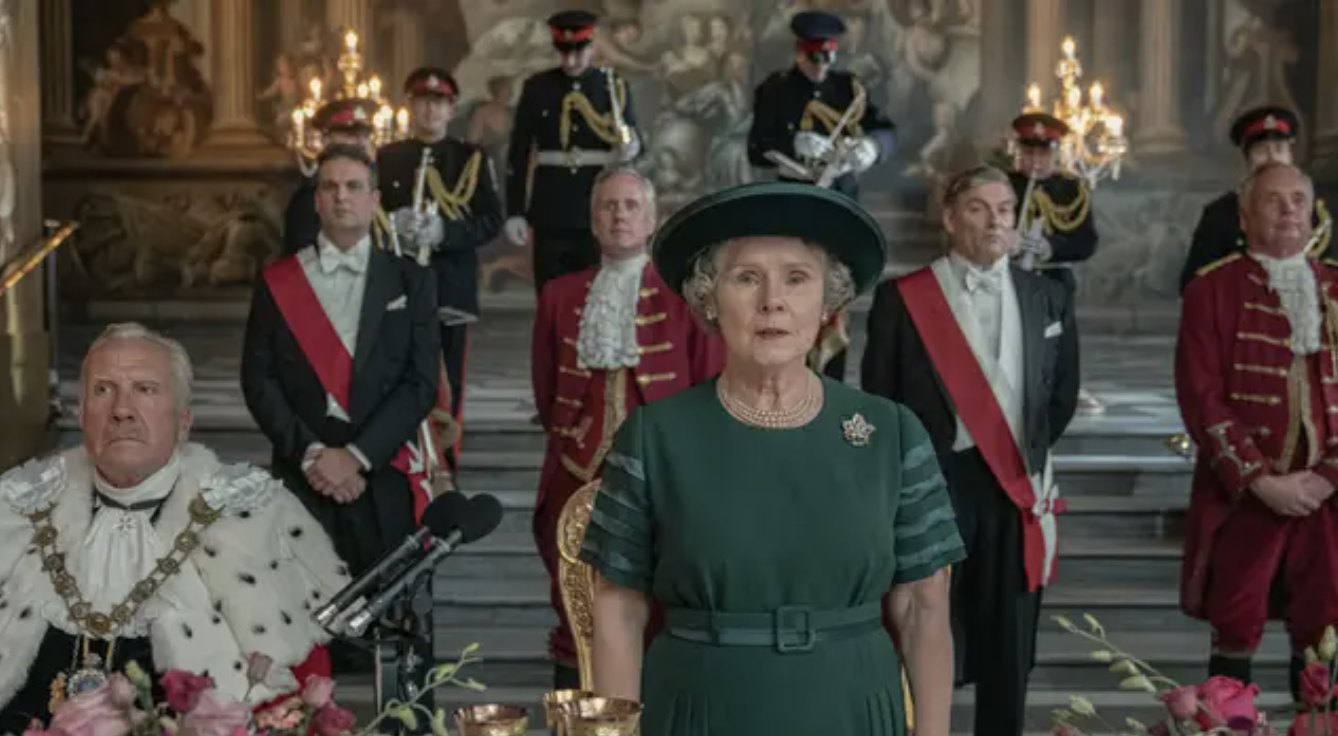 This newsletter excerpt does not contain spoilers. Our full review does. You've been warned.
The timing of The Crown's new season is impeccable, David Mack writes. It's been two years since viewers last got a taste of the show and much has obviously changed since then. There have been two prime ministers at 10 Downing Street and, of course, a new head monarch in King Charles III, following the death of Queen Elizabeth II.
Her passing has led some critics of the show to accuse Netflix of tastelessness, with Dame Judi Dench leading the charge by calling The Crown's depictions of the royal family "inaccurate and hurtful."
Putting aside the wild claim that those in positions of power — let alone inherited power — should be free from artistic exploration or criticism, monarchists need not be worried by this new season of The Crown. The show treats its subjects with a gentle touch that serves to humanize them, not demonize them, as they navigate what was a particularly turbulent era for the royals: the early to mid-1990s. All of them are trapped in the "system," even those maintaining it.

Still reading, eh? Seems like you might want to get this in your inbox. No pressure though. Just some food for thought.